Canada Day film recommendations
Happy Canada Day weekend! What are your plans? Ok, I'll go first. Relax, BBQ and watch some films. (For those that know me . . . . I know . . . . shocking!)
I want to take an opportunity to give you some great Canadian films that are definitely worth a watch. This isn't a 'Best Canadian Movies of All Time' or anything but some films I really appreciate that happen to have a Canadian stamp on them. I have selected movies that you may not have seen but definitely should and, of course, presented in alphabetical order!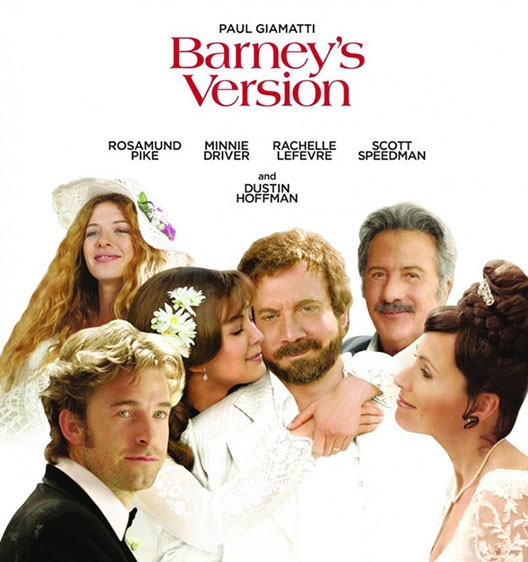 Barneys Version
(2010)
Synopsis: The picaresque and touching story of the politically incorrect, fully lived life of the impulsive, irascible and fearlessly blunt Barney Panofsky.
Director: Richard J. Lewis
Stars: Paul Giamatti, Rosamund Pike, Dustin Hoffman
Commentary: Based on the book from Mordecai Richler the movie was my favourite film the year it came out. Giamatti plays a curmudgeon brilliantly to the point where he would make Larry David blush. I also think this is one of Rosamund Pike's best performances. Our titular character isn't always fun to like but this dramedy is easy to love.
Where can you find it? iTunes Store, Google Play Store, CBC Gem
---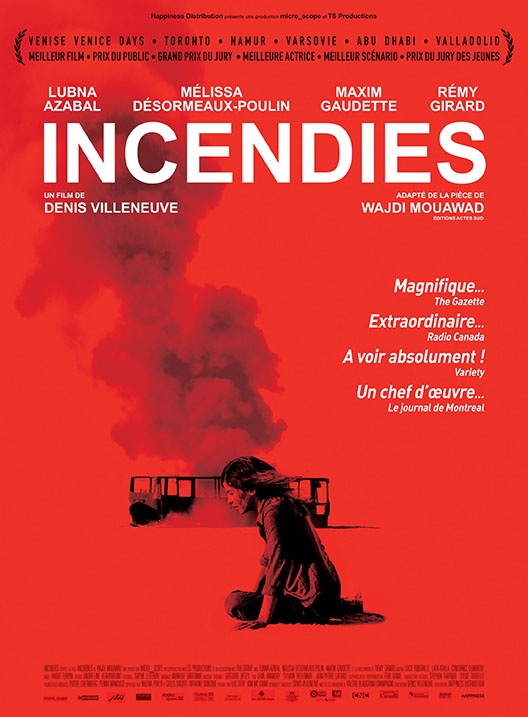 Incendies
(2010)
Synopsis: Twins journey to the Middle East to discover their family history and fulfill their mother's last wishes.
Director: Denis Villeneuve
Stars: Lubna Azabal, Melissa Desormeaux-Poulin, Maxim Gaudette, Remy Girard
Commentary: There are movies with twists and then there is Incendies. What a gem this film is. It was nominated for an Academy Award for Best Foreign Language Film and absolutely dominated the Genie Awards. Denis Villenueve may be best known for films like Sicario, Prisoners, Arrival, etc but, make no mistake, this was his best.
The film is about twins who visit their recently deceased mothers' homeland and retrace her past. The experience of seeing this film was impactful. Canadian films aren't supposed to be this amazing . . . are they?
Where can you find it? Crave, iTunes Store, Google Play Store
---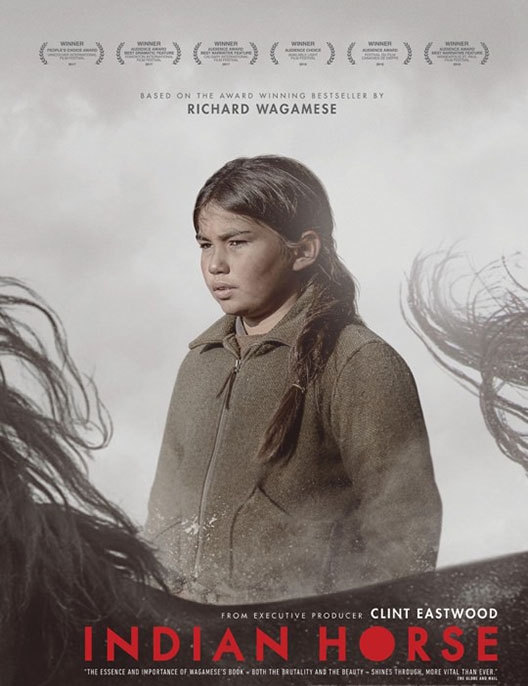 Indian Horse
(2017)
Synopsis: Follows the life of Native Canadian Saul Indian Horse as he survives residential school and life amongst the racism of the 1970s. A talented hockey player, Saul must find his own path as he battles stereotypes and alcoholism.
Director: Stephen S. Campanelli
Stars: Ajuawak Kapashesit, Wayne Baker, Sladen Peltier
Commentary: Due to recent events I have seen a lot of social media posts where people are saying they don't want to celebrate Canada Day, but they want to spend the time listening and learning. If that's the case, please add Indian Horse to your curriculum.
First allow me to tell you everything I learned about residential schools in my Canadian education. --------------------------------------------------------------------------------------------------------------------------------------------------------------------------------------------------------------------------------------------------------------------------------------------------------------------------------------------------------------------------------------------------------------------- That's right . . . nothing. I'll be honest, I knew nothing. As I have said repeatedly, sometimes films teach us things—and I learned a lot watching this film. It represents a brutally honest portrayal of residential schools and their impact. Of all the films on this list, I will definitely be re-watching this movie on Canada Day.
Also, big shout out to Ottawa's own Sladen Peltier who was nominated for his performance in the film.
Where can you find it? CBC Gem, iTunes Store, Cineplex Store
---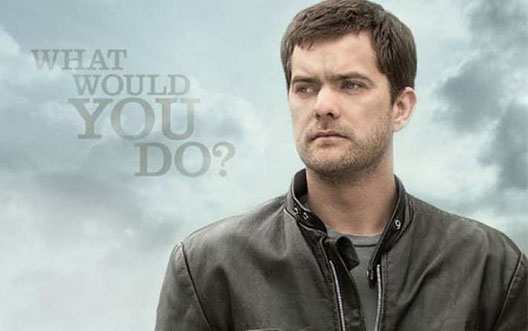 One Week
(2008)
Synopsis: Chronicles the motorcycle trip of Ben Tyler as he rides from Toronto to Tofino, British Columbia. Ben stops at landmarks that are both iconic and idiosyncratic on his quest to find meaning in his life.
Director: Michael McGowan
Stars: Joshua Jackson, Peter Spence, Marc Strange
Commentary: Many know Joshua Jackson as 'Pacey' from Dawson's Creek but when I hear his name it is this movie that comes to mind. It tells the story of a man who received a cancer diagnosis and decided to take a motorcycle trip across Canada to sort things out.
This film is such a love letter to Canada. From the beautiful cinematography and great soundtrack this film does our nation so proud. If you haven't seen it…fix that!
Where can you find it? Amazon Prime Video, iTunes Store, Google Play Store
---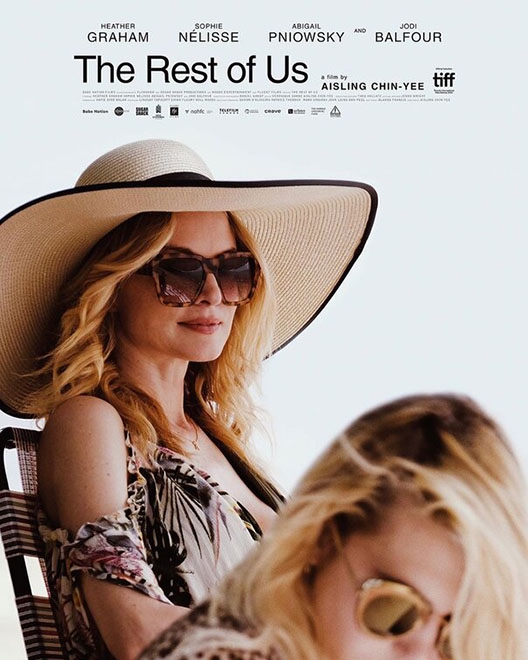 The Rest of Us
(2019)
Synopsis: Two mother-daughter duos must contend with their grief and complicated relationships with one another when the person who connects them dies.
Director: Aisling Chin-Yee
Stars: Heather Graham, Sophie Nelisse, Abigail Pniowsky
Commentary: So, your spouse cheats on you leaves you and starts a new family. Then your former spouse dies and now you find yourself taking in the new family. First, we can agree this concept is original…and you know what It works. I have liked Heather Graham for years. She's a fun actress. She has away killed at her comedic roles, but I never knew she was so strong dramatically.
When the film came out a lot was made about the fact that the cast was mainly women, it was directed by a woman, written by a woman and those are all great things. A few years after seeing it, I bring it to you because it's all of those things and most of all….it's a great piece of cinema that happens to be Canadian.
Where can you find it? Crave, iTunes Store, Google Play Store
---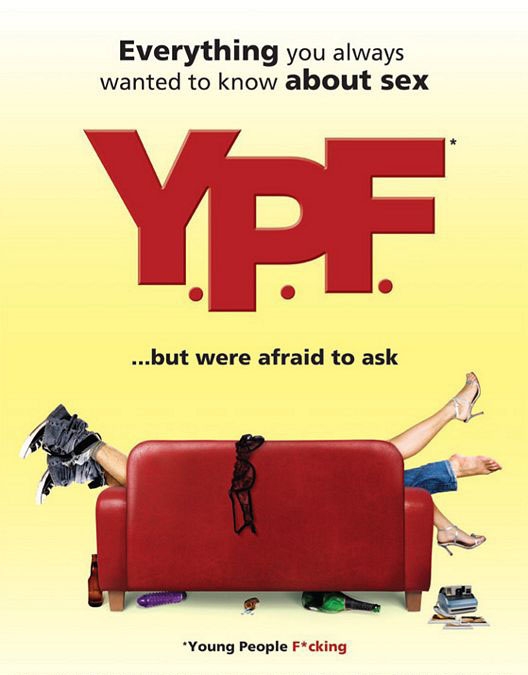 YPF (Young People F###ing)
(2007)
Synopsis: On a Tuesday night, five couples have separate sexual adventures.
Director: Martin Gero
Stars: Aaron Abrams, Carly Pope, Kristin Booth
Commentary: Do not let the name of this film shock you! What makes comedy effective is that it's relatable. This is one of the most relatable films when it comes to looking at relationships and dating.
We look at relationships from multiple points of view, The Friends, The Married Couple, The Co-Workers, The Exes, The Roomates. The film is amazing. No, it's not for kids. But it also played at Cineplex so the boundaries aren't pushed that far but the film is comedic gold because its so relatable.
Where can you find it? iTunes Store, Google Play Store