Pelican Seafood Market brings Ottawa a taste of the East Coast
By Tatum Bergen
With the turning of the seasons comes the turning of the tides, and right now, it is the peak season for Canada's East Coast seafood and shellfish cuisine. This Thursday, for the first time, Pelican Seafood Market and Grill is partnering with the 25th annual PEI Shellfish Festival to bring a sea-to-table experience that will have your taste buds swimming in this season's best seafood.
To celebrate the Festival, Pelican will be serving a new, limited-time, mussel-filled menu: mussel chowder, marinated mussels, and a brand-new pasta dish with PEI mussels. While you're there, keep your eyes open for prizes and promotions from Pelican's partners: Atlantic Aqua Farms, Calabogie Brewing Co., Dunrobin Distilleries, Irish Point Oysters, Motts Clamato, and Raspberry Point Oysters.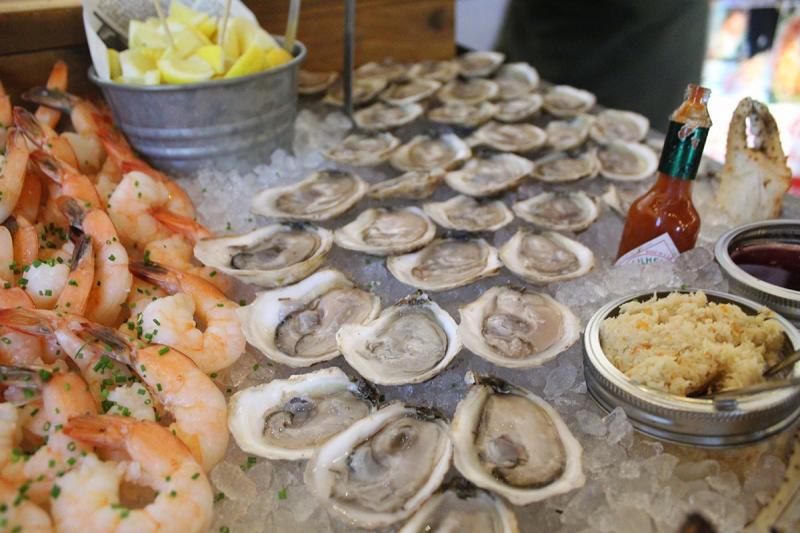 You're not going to want to miss the premium PEI oysters during Shellfish Happy Hour: 2 p.m. to 4:30 p.m. daily. If you don't yet call yourself a seafood lover, get out and try something new!
Come during Happy Hour, order a martini, and your shrimp cocktail with champagne cocktail sauce may even equip you with some courage to shuck your first oyster!
"This is absolutely the best time of the year for mussels, oysters and lobster from Canada's East Coast," says Jim Foster, the owner of Pelican Seafood Market and Grill, "This collaboration will allow our customers to experience all the best aspects of the festival without leaving Ontario."
No matter where in Canada you call home–the prairies, the Maritimes, the East or West coast–dining this weekend at Pelican will bring us all together in Canada's heart to savour the finest of our nation's East coast.
So, say your last hurrah to summer and 'SHELL-abrate' with Pelican Seafood – Ottawa's favourite source of seafood for over forty years.
The Festival runs from September 16 to October 16.
---
Click here to reserve your table at Pelican Seafood Market and Grill, located at 1500 Bank Street, Ottawa or call 613-526-5229
Photos: Courtesy Pelican Seafood Market and Grill