Top upcoming games for all gaming platforms
Whether you're a Playstation, Xbox, PC or mobile gamer, it's clear that we are living in the golden age of gaming. Although gaming hasn't actually been with us for that long in the grand scheme of things, the industry has come a long way in an exceedingly short space of time. Since the very first computer game was introduced in 1971 (less than a lifetime ago), we have seen consoles enter the arena, technology grow by leaps and bounds, and mobile gaming has become a strong contender for the throne.
It only makes sense that if you want to play games with an edge, you need to know which gems are coming out when. Lucky for you, we've put this list together! Everything about every game you'll want to play is listed here: from first-person shooters to survival games and even some fantasy titles. Whichever platform you prefer and whichever kind of game suits your taste, we know that there's something on the list that will get you excited.
Far Cry 6
Coming to: Xbox 1, Xbox Series X, PS4, PS5 and PC.
Yet another release in the Far Cry series is here, and we aren't mad about it. The first-person shooter, released by Ubisoft, is set on the fictional Caribbean island of Yara. Game developers say that the island is inspired by Cuba, although Cuba is also featured as a real country in the game. Your player character is a local Yaran named Dani Rojas. Rojas is a freedom fighter attempting to wrestle the island from the control of "El Presidente" Anton Castillo, who has set himself up as a dictator. Rojas is willing to go to any lengths to restore democracy to the island and bring it back to its former glory.
Most reviews of this game are very favorable, with a few issues coming from the Playstation camp in terms of the consoles playing boxed versions of the game.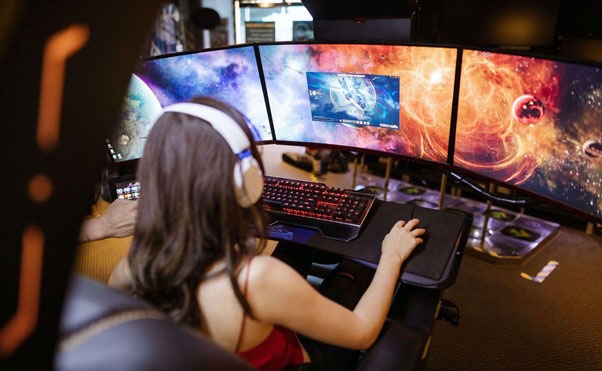 Solar Ash
Coming to: PC, PS4 and PS5.
Solar Ash, from Machine Heart, releases on October 24th. This 3D adventure game takes place in the outer reaches of space. The player character, Rei, is what is known as a "void runner", who is tasked with saving her planet from a threat known only as The Ultravoid. The game world is bright and highly stylized, guaranteed to hold the attention of all players. The game promises to be a truly surreal experience and boasts a host of endearing characters. Compared to the studio's previous release, Hyper Light Drifter, Solar Ash is a slightly more relaxed and entertaining journey, though not without its challenges. The studio has been outspoken about Solar Ash not being any kind of sequel to Hyper Light Drifter but rather its own story. Solar Ash looks like it's going to be an exciting ride.
Call of Duty Vanguard
Coming to: Xbox 1, Xbox Series X, PS4 and PS5
The end of 2021 is looking like it's going to be a real doozy. November will see the release of Call of Duty: Vanguard. This new installment is the 27th in the game series, which began way back in 2003. Vanguard sees international forces joining together to defeat an advancing threat: the Nazis in the World War 2 era. The tale is about one of five very ordinary soldiers who become heroes in the process of performing their duties. Although the fighting takes place on many fronts, the story ties everything together really well. The game kicks off right in the middle of the action: you are en route to a Task Force One mission. You must reach an armed and fortified boat facility, break into the secure complex and obtain some vital military intelligence.
Our bad guy is just as thrilling as the heroes. Hermann Wenzel Freisinger is a self-assured and ambitious Nazi officer working from their headquarters in Berlin. He undertakes all of the HQ's interrogations as well as being involved in the mysterious Project Phoenix. Get ready to take on the Nazis and put paid to their nefarious plans.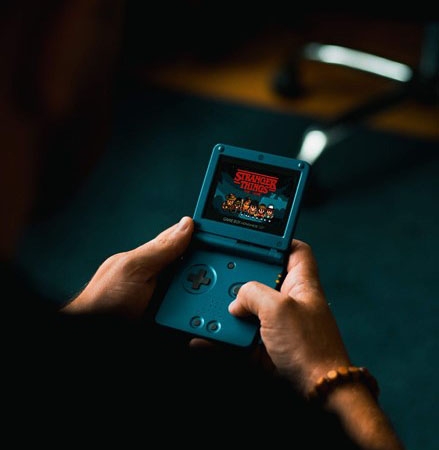 Triangle Strategy
Coming to: Nintendo Switch.
Although you'll have to wait a little bit longer for this one, Triangle Strategy is sure to be worth it! In this fantasy game, you will take on the role of Serenoa, who is the heir apparent to the kingdom of Glenbrook. Glenbrook is one of three kingdoms in Norzellia, which clashed over resources. The clash led to war and the subsequent partial destruction of all the lands after a brief period of peace. Serenoa and his compatriots must now make difficult choices in a world that doesn't offer second chances.
This richly animated 2D tactical RPG requires players to think carefully before they act. There is a lot of emphasis on the elements; players can harness them to win battles and get themselves out of sticky situations.
The game developers have done multiple focus groups and are taking player feedback to heart. For example, some players thought that the demo was a little too easy. As a result, there are now three difficulty settings to choose from in the game. Loading times have also been adjusted since the demo came out, and the studio has said that they are aiming to take them down even further by the time the launch rolls around. This is an exciting prospect for all Nintendo Switch fans!
Final Word
2021 and 2022 are packed to the brim with exciting games launching on a variety of platforms. Whichever one takes your fancy, you know that something exciting is coming your way!