Album reviews: Elton John, Hand Habits, Snail Mail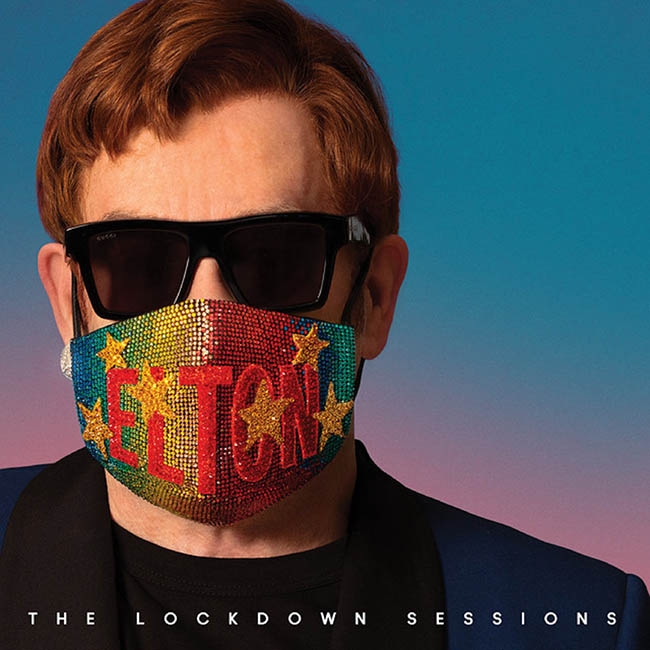 Elton John – The Lockdown Sessions

(Pinner, England)
Like many artists, Elton John has taken the tour setbacks of the pandemic to facilitate collabs that would've otherwise never happened. While the record isn't quite cohesive, it's a great scattershot image of all the colours that John can paint, and why his music is still so relevant. Case in point is "Cold Heart" which reworks songs like "Rocket Man" and "Sacrifice" with a disco beat, and the smooth grace of Dua Lipa for a track that feels like a modern super-cover rather than a remix or simple remake. While it's less technical the chord choices between John and Stevie Wonder on "Finish Line" are heavenly, and the church choir highs are truly divine to the ears. A true dream collaboration, "Stolen Car" sees the amazing vocals of Stevie Nicks contrasting John perfectly over this soaring 80's synth track, and all of its cheesy glory, only a couple choices short of being his next classic. This is shared by "I'm Not Gonna Miss You" which while uplifting and mixes Glen Campbell's power into the music amazingly, ends up a little too simple.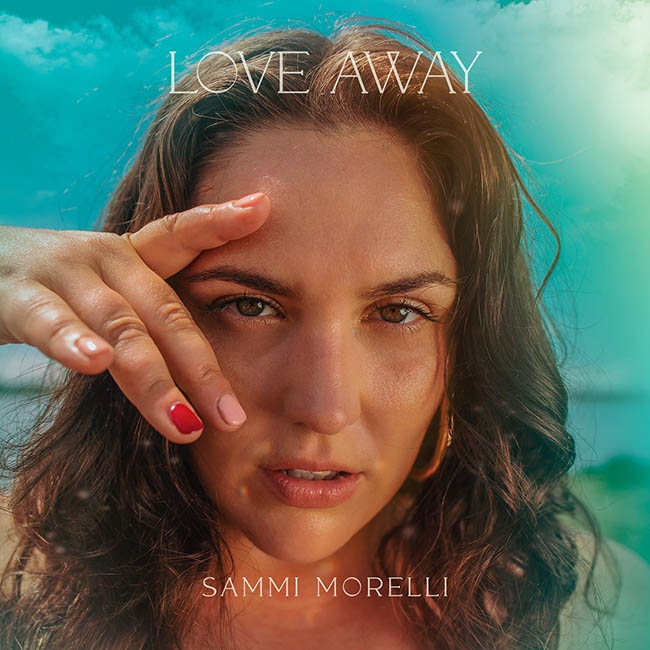 Sammi Morelli – Love Away (Single)

(Vancouver)
Where many vocalists can slip into the trap of that same-y radio pop, Sammi Morelli cuts a perfect niche of retro and modern influence on "Love Away." The grooves glide here, with the crisp and airy synths providing the perfect soft touch to highlight the grit in her vocals. Morelli's vocals really take off as the song goes too, with the clean early moments opening up to crazy highs on later choruses, and in the case of the bridge some truly ambitious harmonies that feel wonderfully layered and avant-garde. Plus, the light touches of the modern lo-fi craze and even vaporwave let the overall feeling of the song stand on its own in the world of vocal-driven pop.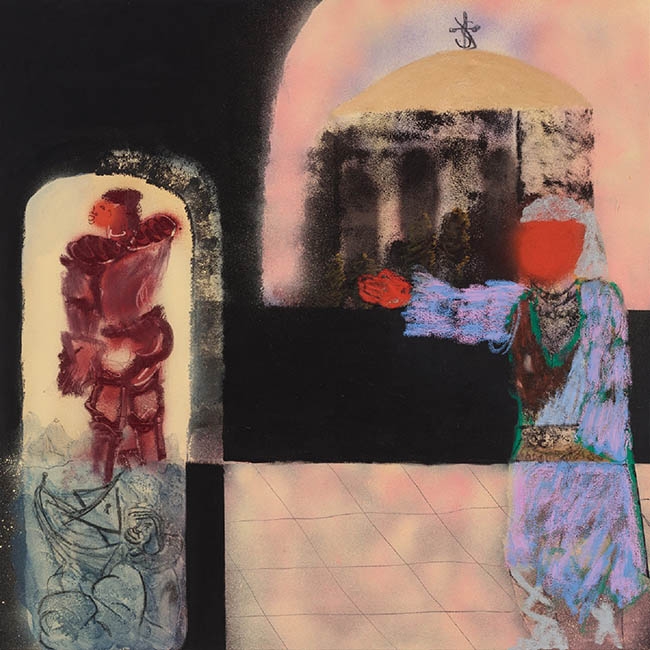 Hand Habits – Fun House

(Los Angeles/Amsterdam, NY)
Always evolving as an artist, Meg Duffy has truly found an ethereal mastery over their arrangements. In a record that masters a sense of feeling first and then musical punch, this record can woo you with a single note and reward you for sticking around. The sense of intertwining sounds on "More Than Love" lets its rock and synth pop elements fall into each other like two people complimenting each other in a relationship, effortless enhancing the theme. The jazzy swing of "Just to Hear You" is instantly delightful and calls a bit of Aldous Harding to mind, but it's the synth and whispering off-shoots of the song's core, along with the duet of Perfume Genius that makes this song a delicate masterpiece. The instant emotional scale of "No Difference" is striking and this size is matched in its waves of harmony, as every moment seems to take on this magical glow. "Clean Air" catches this same surreal normalcy feeling in how it manages to elicit a breeze in its acoustics and turn it into this all-encompassing aesthetic of its music.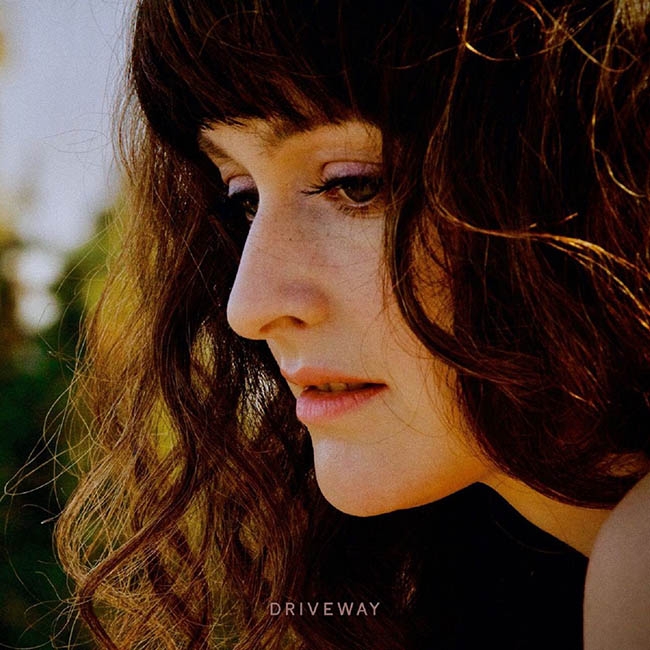 Jadea Kelly – Driveway(Single) (Whitby, ON/Los Angeles)
As we're dropped into the moody space of Jadea Kelly's latest single "Driveway" it's hard not to feel like we're in a moment that's ending. This captures the essence of the story perfectly, as Kelly explores the past and future to decide how she wants spend the latter fixing the former. That sense of healthy but downbeat reflection echoes across the track's dynamics as even the choruses rarely gain a boost of energy, with Kelly instead trying to settle herself into a more tempered place. The glistening guitar wails that ring out like they're flowing in slow-motion amp this feeling of looking back, and drips the song in this sense of lost moments.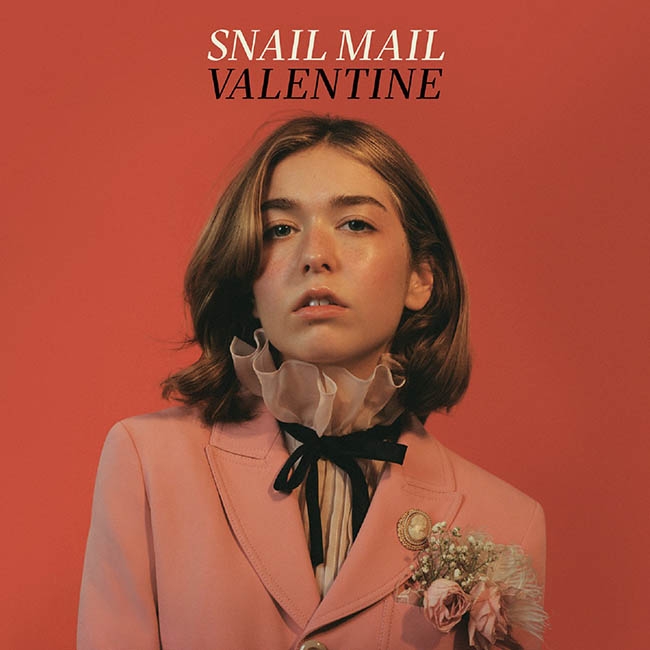 Snail Mail – Valentine

(Ellicott City, MD)
After going from an underappreciated indie gem to breakneck ramp-up in attention, Lindsey Jordan could've been a classic sophomore victim. But it seems like the years of build up and time to grow as an artist has helped her mold her follow up into a dense, yet still catchy record that is truly satisfying emotionally. The deep neon moroseness of "Valentine" is impossible to ignore, as it evoke a whole space and time in its bones, before its booming rock shift sets the record off like a firework. With a Warpaint-like groove and swagger, "Ben Franklin" finds Jordan playing with a lot of funky hooks and rhythms, and really flying in her ability to hook voice both beautifully and abrasively around so many distinct synth tones. The layers of keys, guitars and a goosebump-inducing theremin leaves "Headlock" utterly hypnotic, as it dances through so many instrumental voices that it feels less like indie rock and more like a symphony. At her pop heights, Jordan is having a ball on "Madonna" really turning guitars into something that can fit any song idea or even disappear into an early 2000s pop sound.