10 things to do in Ottawa this weekend – May 13-15, 2022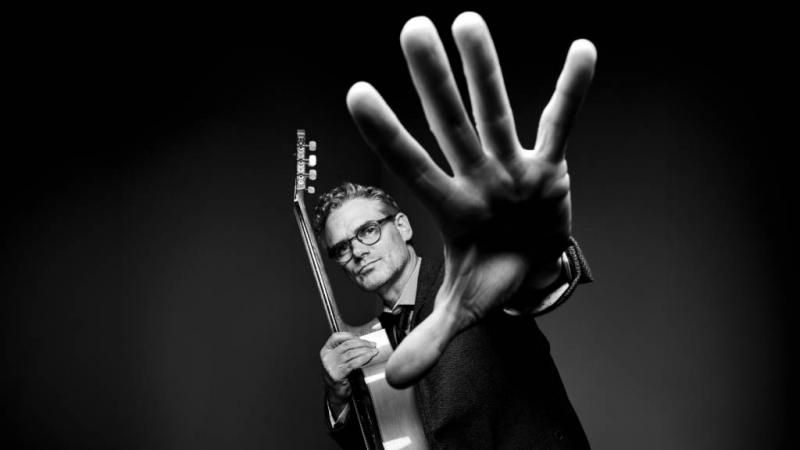 Jesse Cook
When: May 15, 2022
Where: National Arts Centre,
What time: 8 pm
Admission: From $58 Click here for tickets
Renowned Canadian guitarist, composer, and producer Jesse Cook has been tearing down musical borders for 25 years. The Juno Award winner is bringing his combination of flamenco, Jazz, Zydeco, blues, Brazilian samba . . . and even Arabic music to the NAC this Sunday!
Photo: nac-cna.ca
---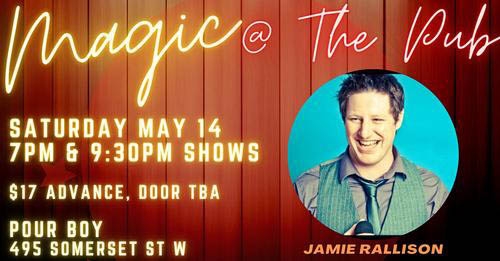 ​Magic at the Pub
When: May 14, 2022
Where: Pour Boy, 495 Somerset Street West
What time: 7 pm
Admission: $19.05 Click here for tickets
Three Ottawa magicians, Diego Lopez, Jamie Rallison, and Steve Warburton, are teaming up to bring you a night of illusions and fun. Seating is limited, so get your tickets early!
Photo: Magic at the Pub
---
​Studio Sixty Six vernissage: The East Coast Series by Guillermo Trejo
When: May 13- July 2, 2022
Where: Studio Sixty Six, Suite 101 – 858 Bank Street
What time: Vernissage May 13th, 5 pm - 7 pm
Admission: Free
Independent contemporary Ottawa art gallery Studio Sixty Six is presenting Canadian artist Guillermo Trejo's new series of prints. The East Coast Series, produced at the Saint Michael Print Studio in St. John's, Newfoundland, is the artist's latest body of work and will be featured in a solo exhibition at the gallery. The in-person opening of the exhibition is taking place this Friday; face masks are required.
IMAGE: EC-04, Guillermo Trejo
---
​Tin Constellations with Rubber Roses
When: May 14, 2022
Where: Meow! That's Hot, 519 Bank Street
What time: 8 pm
Admission: $10 (available at the door)
Ottawa's elemental folk/pop band, Tin Constellations, release their concept digital 45 single, "There's a bird in our tree," with special guests Rubber Roses and an opening solo set from the Rainbow Bistro's very own Lloyd Smiley.
Photo: www.facebook.com/earthorbit
---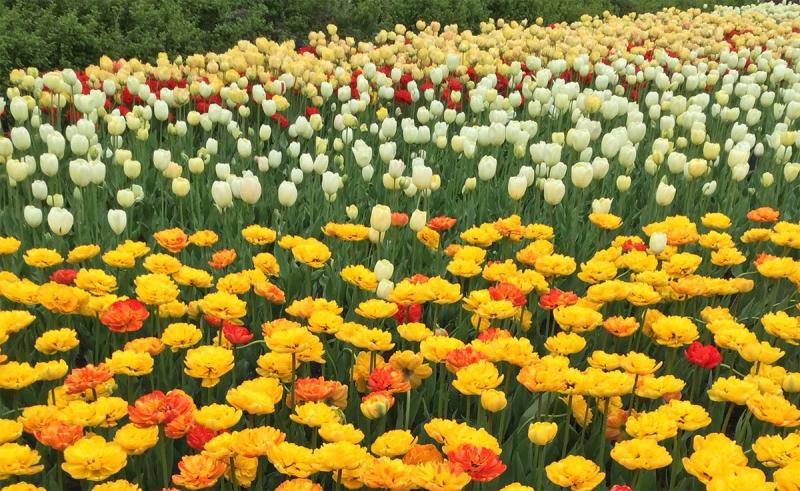 The Canadian ​Tulip Festival
When: May 13 - 23, 2022
Where: Commissioners Park
What time: Saturday 10 am-5 pm, Sunday 10 am-4 pm
Admission: Free
The ten-day Tulip festival kicks off this Friday and promises to be bigger and better than ever as it celebrates its 70th anniversary. Originally a celebration of the historical friendship between Canada and the Netherlands, the festival has become a multicultural celebration of springtime and the beauty of the tulip flower. Head to Commissioners Park, near Dow's Lake, to admire the over one million tulips and take in the live entertainment, food trucks, outdoor movie screenings, fireworks, and more.
Photo: Kat Walcott
---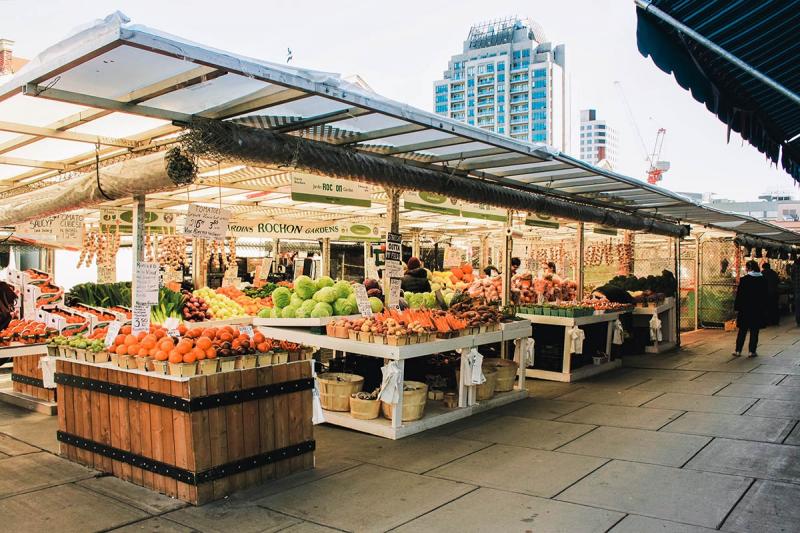 ​York Street Farmers Market
When: Saturdaysuntil October 2022
Where: York Street between William Street and Dalhousie
What time: 10 am - 2 pm
Admission: n/a
The ByWard Market comes alive with the return of another season of the York Street Farmers' Market. Head to the ByWard Market on Saturdays to find unique vendors like Four Goats Farm, Upper Canada Creamery, Rutabaga Ranch, and products that you won't find in your local grocery store.
Photo: Rentals.ca
---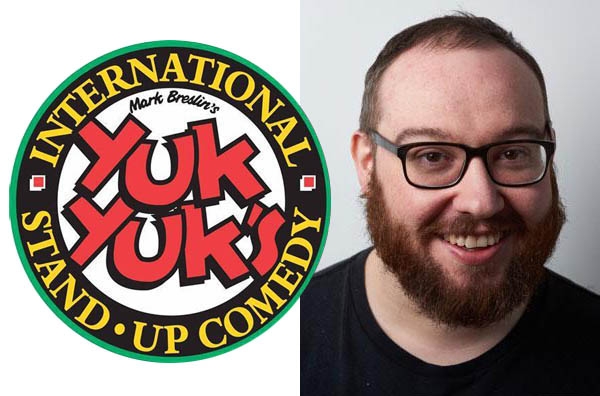 ​Dylan Gott
When: May 12-14, 2022
Where: Yuk Yuks Ottawa, 100 Kent Street. Inside the Marriott Hotel - Lower Level
What time: 8 pm
Admission: $15 Click here for tickets
Toronto native Dylan Gott has performed around the globe, been nominated for a Canadian Comedy Award, appeared on Comedy Central and Viceland UK, performed at prestigious comedy festivals, had his own televised special, and hosted his own radio show on SiriusXM Radio. See him live this weekend at Yuk Yuk's Ottawa.
Photo: Courtesy YukYuks
---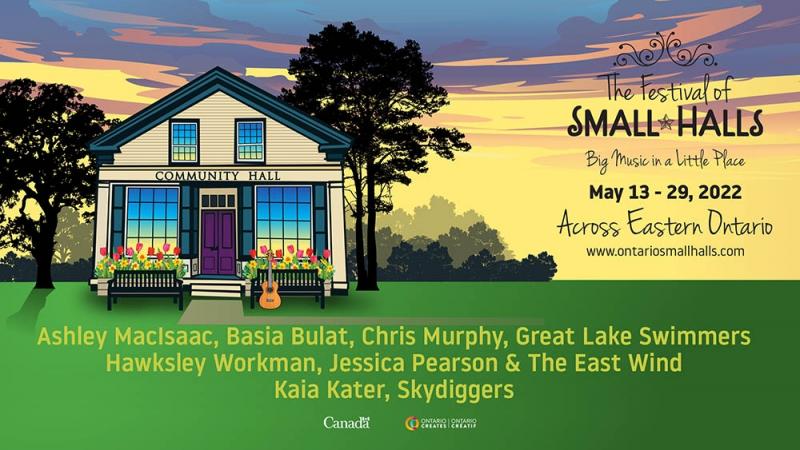 ​Ontario Festival of Small Halls
When: May 13-29, 2022
Where: Small venues across Eastern Ontario
What time: Various
Admission: Visit ontariosmallhalls.com for details and tickets
If you like big music in an intimate setting, check out The Ontario Festival of Small Halls. The beloved two-week festival takes place in small communities across Eastern Ontario and presents some of Canada's best musicians, including Basia Bulat, Great Lake Swimmers, Skydiggers, Hawksley Workman, and more.
Photo: ontariosmallhalls.com
---
​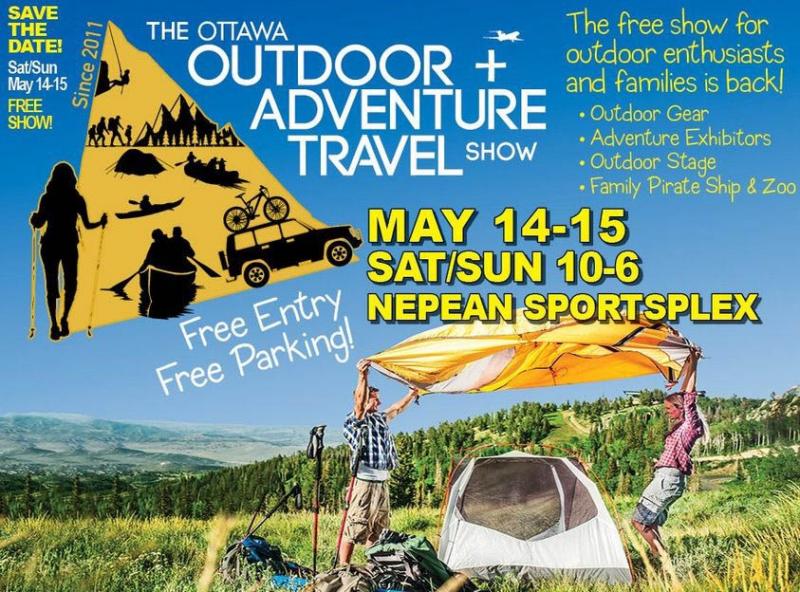 The Ottawa Outdoor + Adventure Travel Show
When: May 14-15, 2022
Where: Nepean Sportsplex, 1701 Woodroofe Avenue
What time: 10 am – 6 pm
Admission: Free – with lots of free parking
If you are interested in canoeing, kayaking, whitewater rafting, stand-up paddleboarding, camping, expedition trips, hiking, trekking, wilderness survival, and everything else outdoors, head to the Nepean Sportplex this weekend for The Ottawa Outdoor + Adventure Travel Show.
---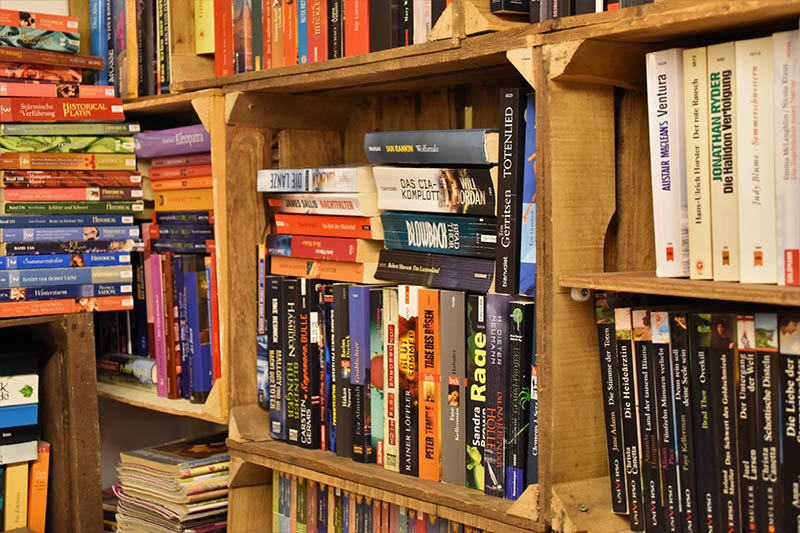 ​ Kanata United Church Annual Book Fair
When: May 10-14, 2022
Where:Kanata United Church, 33 Leacock Drive, Kanata
What time: Tues-Friday 3 pm – 8 pm, Saturday 9 am – 4 pm
Admission: Free
One of the largest book fairs in Eastern Ontario, the annual Kanata United Church Book Fair, is back. Volunteers have amassed more than 40,000 books available for sale to support local Ottawa charities.
Photo: Waldemar Brandt on Unsplash