BEST OF OTTAWA 2019: Fine Dining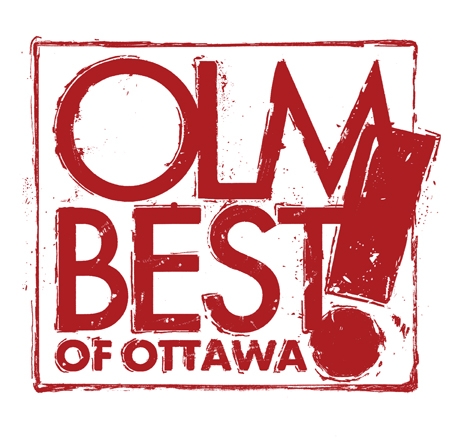 After over 20-years writing about life in Ottawa, we think
we have a pretty good idea of the best of what this city has to offer.
In this weekly series, we'll share our picks with you — our top hotels,
live music venues, local brews, bands and more.
Check, share and discuss #OLMBest every week!
––––––––––––––––––––––––––––––––––––––––––––––––––––––––––––––––––––––––––––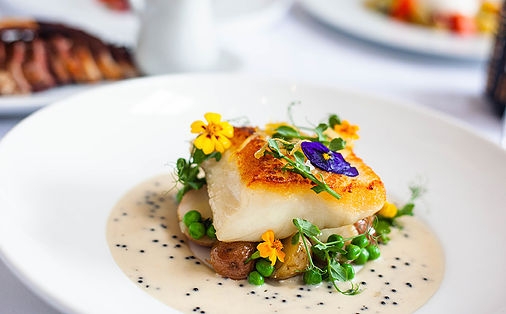 Restaurant e18hteen — 18 York St.
E18hteen has been an Ottawa staple for almost 20 years and it has yet to lose its charm and class. Specializing in steak and seafood, the menu offers gorgeous plates like grilled octopus, Angus striploin, black cod and more that are both pleasing to the eyes and taste buds. Looking for somewhere to host your wedding dinner? E18hteen is waiting for you!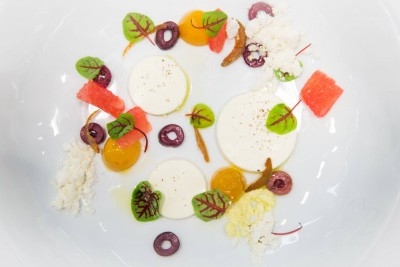 Beckta Dining & Wine — 150 Elgin St.
Beckta is no stranger to praise, consistently ranked one of the best restaurants in the city. With its gorgeous yet intimate flare and unique dishes, this spot is ideal for celebrating a special occasion like an anniversary or birthday. Restauranter and chef Stephen Beckta creates contemporary, "New Canadian" cuisine that is sophisticated, upscale and, most importantly, delicious.

Riviera — 62 Sparks St.
The folks at Riviera like to change it up on the regular, always keeping the menu rotating with the best and freshest selection of seafood. Supplement your meal with something from their immense wine list or one of their original cocktails. Make sure you plan this one in advance – it's so popular that long waitlists can sometimes make it a struggle to get in.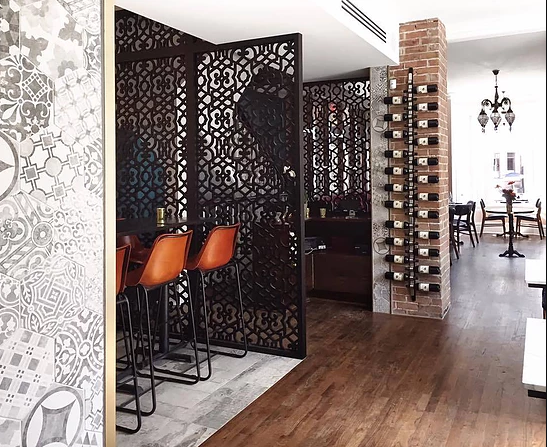 Fairouz — 343 Somerset St. W.
Looking for a spot that not only serves scrumptious dishes, but also provides a beautiful, romantic atmosphere? Fairouz should be your choice. This Middle Eastern establishment occupies a stunning heritage building in Centretown. Casual but chic, they focus on using local ingredients. Make a reservation for their Sunday night Mezze, a collection of small dishes and paired wines.
North & Navy — 226 Nepean St.
Get transported to Northern Italy at North & Navy! Kick off your evening with some light aperitivo and cichèti while you relax and mingle at the authentic bacaro (Italian bar) at the back of the restaurant. Then, chow down on main courses inspired by the traditions of this beautiful Eurpean city like braised lamb, pasta and risotto. Don't forget to save a spot in your calendar for the weekly three-course "Sunday with Nona" dinner!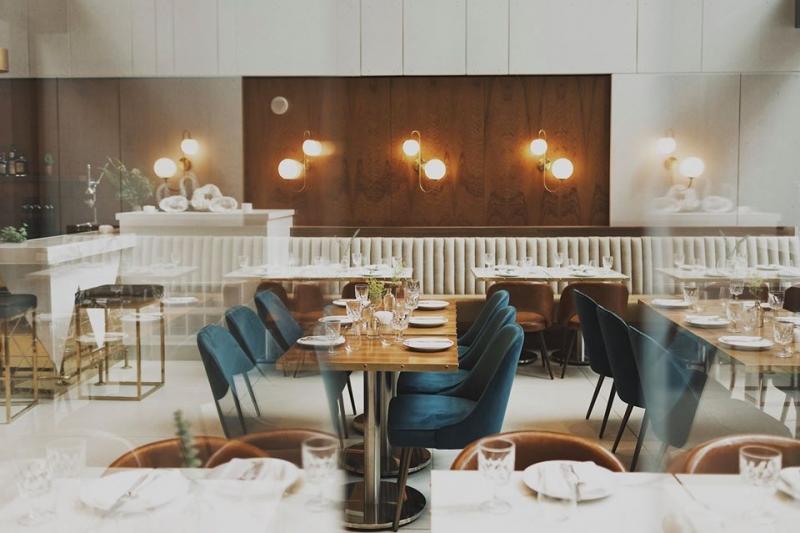 Jackson — 10 Daly Ave.
Tucked away in the Ottawa Art Gallery, Jackson is a spot you can easily miss if you're not a regular visitor to the gallery. It's really quite the hidden gem with a small, yet sophisticated menu of small plate items like warm, seasoned olives and tuna tartare. What the restaurant has especially become known for are their cocktails and beautiful brunch items. We highly recommend their decadent ricotta pancakes.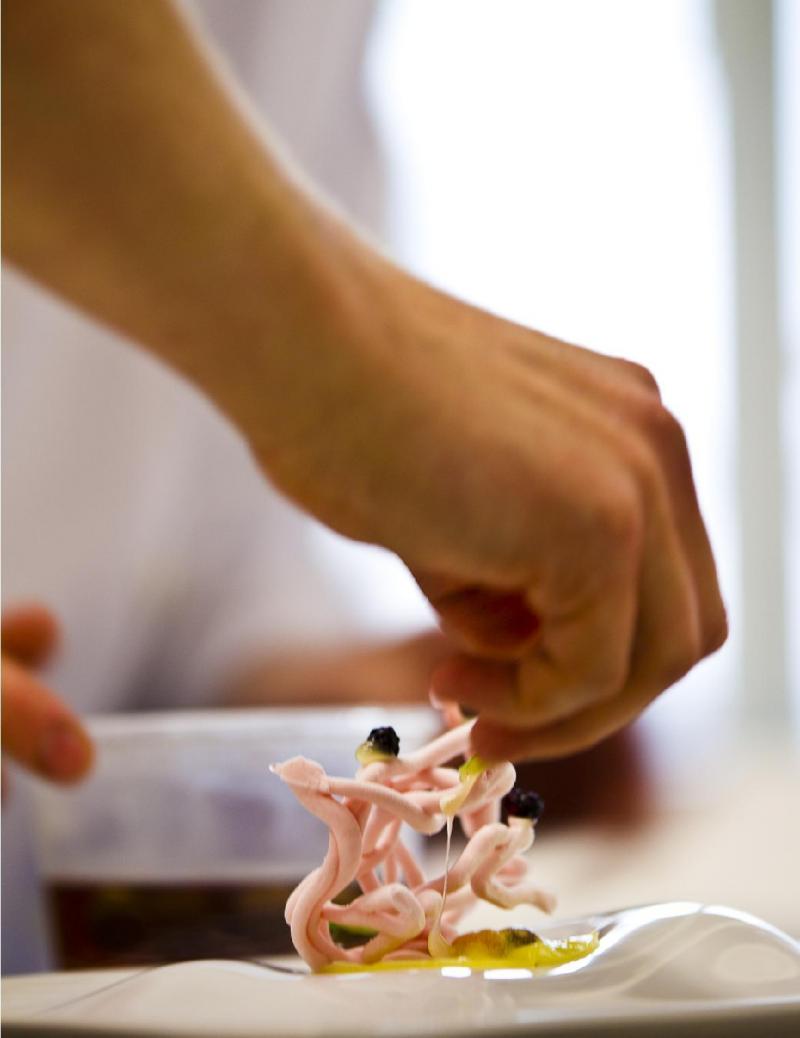 Atelier — 540 Rochester St.
Atelier chef and owner Marc Lepine has made a name for himself by wowing customers with modern creations that show a unique take on fine dining. This award-winning talent is considered one of Canada's top chefs and has even appeared on Food Network's "Iron Chef." Atelier's 12-course tasting menu changes frequently and can be matched with optional wine pairings.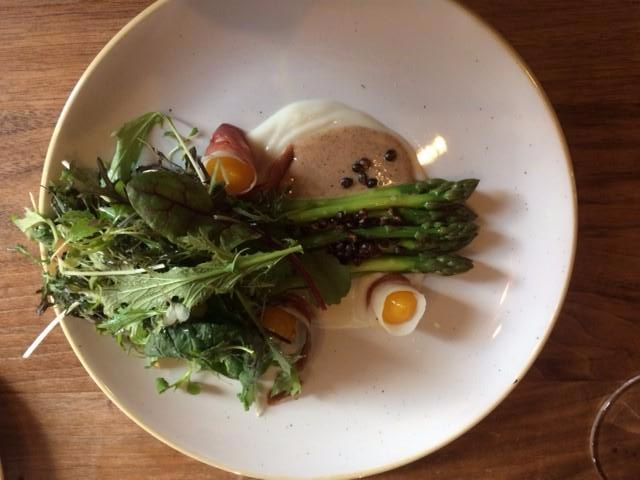 Fauna — 425 Bank St.
Bank Street's Fauna was designed with the environment and sustainability in mind. The modern restaurant features a stunning, fully zinc bar that you just have to see in person to truly appreciate. The food menu is seasonal, with an emphasis on supporting local growers and producers. Fauna's wine list is also very impressive.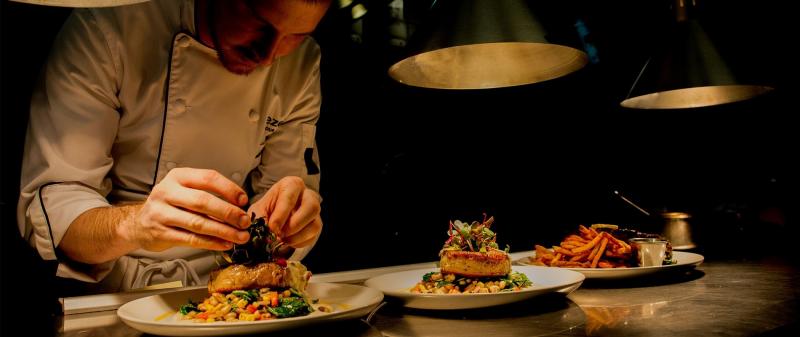 Gezellig — 337 Richmond Rd.
A sleek and modern space in a converted 1950's bank on the corner of Richmond and Churchill, Gezellig is simultaneously spacious yet intimate. Chef Chris Wylie's internationally inspired menu offers dishes that are both familiar and fresh, designed with Westboro in mind and a focus on local sustainable sourcing. You can also bring your own wine.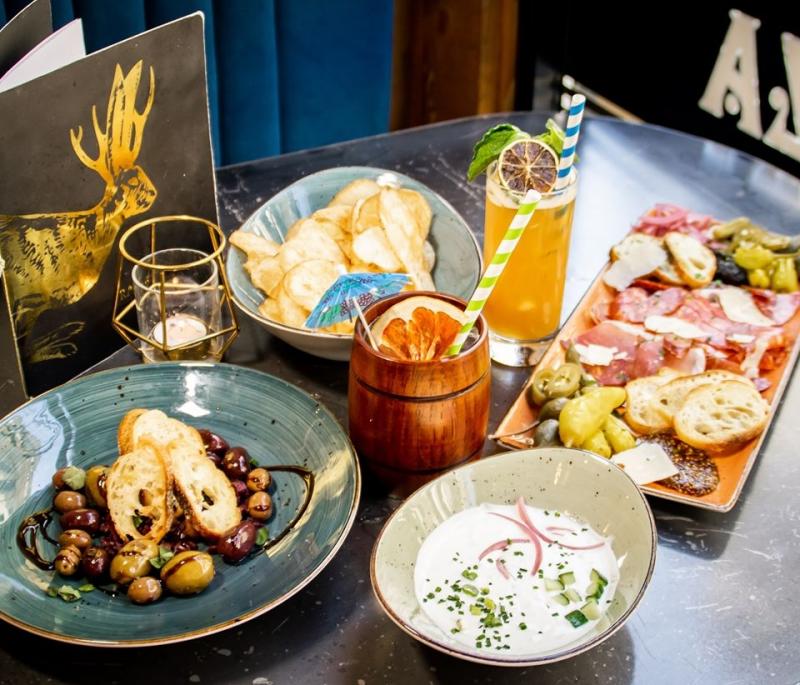 The Rabbit Hole — 208 Sparks St.
Sparks Street is home to Ottawa's latest, trendy restaurant. The Rabbit Hole is just as its name implies – the beautiful, twinkle-light filled ceiling really does make you feel like you're in a magical, Wonderland-like world. The diverse menu features everything from fresh oysters to gourmet, artisan pizzas, so there really is something for everyone. Don't miss their Friday and Saturday night DJ events!