BEST OF OTTAWA 2019: Festivals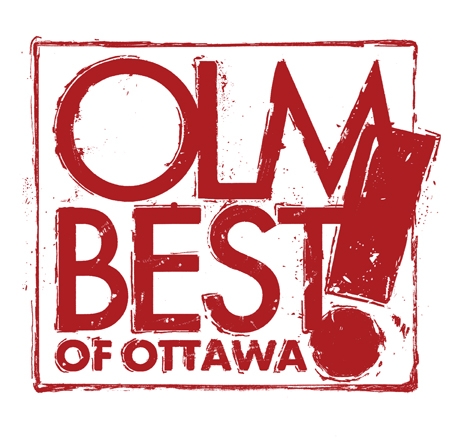 After over 20-years writing about life in Ottawa, we think
we have a pretty good idea of the best of what this city has to offer.
In this weekly series, we'll share our picks with you — our top hotels,
live music venues, local brews, bands and more.
Check, share and discuss #OLMBest every week!
––––––––––––––––––––––––––––––––––––––––––––––––––––––––––––––––––––––––––––
PoutineFest On Sparks (Late April)
You haven't truly experienced springtime in Ottawa until you've been to PoutineFest at least once. Taking place at the end of April, this event is the kick off to the spring/summer festival season in Ottawa. Food vendors from across the region offer various spins on this Quebec dish of curds and gravy. From pad Thai-inspired poutine to poutine topped with lobster, you will want to try everything!
Ottawa Dragon Boat Festival (Late June)
Sports fans, festival season is for you too! The Ottawa Dragon Boat Festival, the biggest dragon boat festival in North America, consistently proves to be one of the most fun events of the summer. Along with the thrilling dragon boat races that take place in the Ottawa River during the festival, spectators also enjoy nightly concerts, food trucks, exhibitors and more. Best of all, the festival is completely free! Photo: SD Debrosse via Ottawa Dragon Boat Festival
Capital Pride Festival (Mid August)
Capital Pride Festival gets bigger and bigger every year! This annual summer festival is all about spreading love and acceptance and celebrating the country's vibrant and diverse LGBTQ+ communities. The festival features a grand parade, various marches, street vendors, drag shows, live concerts and much more. It is truly one of the most exciting events of the summer season.
Winterlude (Late January / Early February)
One of the best things about winter in Ottawa, and arguably the city's most famous festival, is the annual Winterlude! This festival provides endless fun for the whole family. Whether marveling at the world class ice sculptures, indulging in maple taffy, or ziplining at Jacques-Cartier Park, you'll enjoy yourself so much that you'll actually start to relish the frigid temperatures.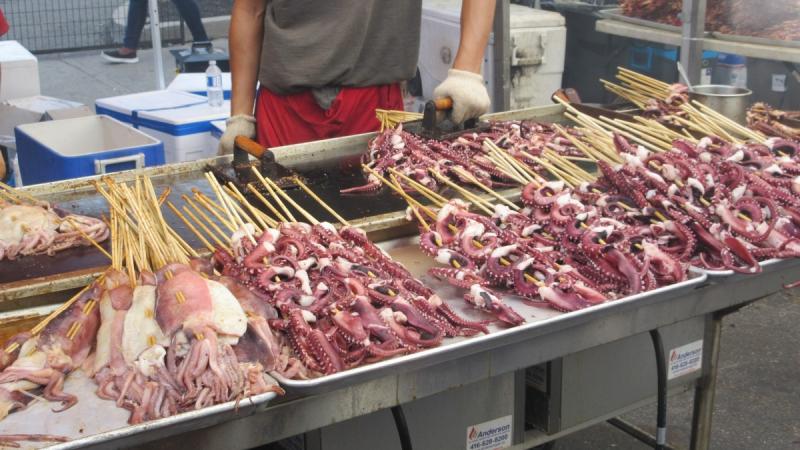 Ottawa Asian Night Market (Late July)
The Ottawa Asian Night Market debuted in 2016 and has quickly grown to become one of the city's hottest food festivals. Taking place in the heart of Ottawa Chinatown, this festival is inspired by the night markets that are common place in countries like South Korea and China. The 3-day festival includes dozens of vendors selling all the Asian cuisine you can ask for from takoyaki to grilled squid. Photo: Kat Walcott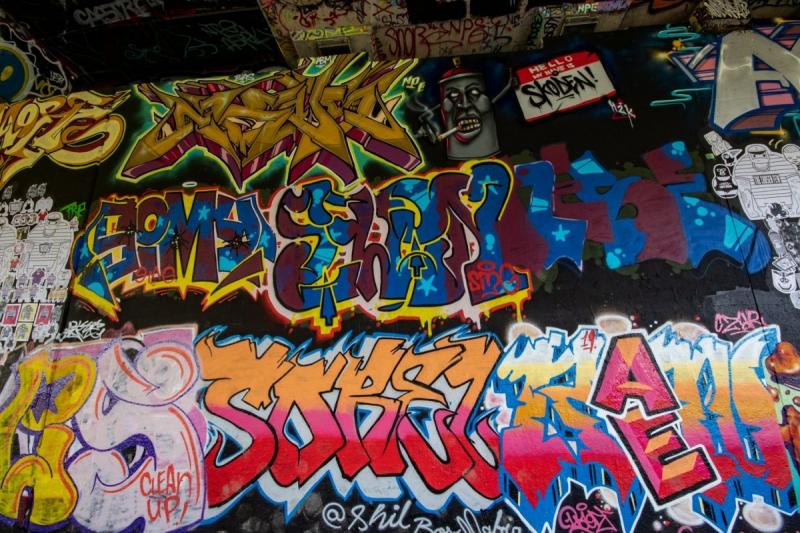 House of PainT (Late August)
If you're into street art, poetry and dance, House of PainT is a festival you do not want to miss. This fest is in its 16th year and showcases the very best of Ottawa's urban culture from slam poetry competitions, graffiti art, speed painting, rap performances and breakdancing. It all takes place at the beautiful Brewer Park and is an exceptional showcase of Ottawa's artistically diverse makeup. Photo: House of PainT Facebook?????
Bluesfest (Early July)
Bluesfest could be called the event of the summer. Having evolved greatly over its 25 year history, it's known for hosting some of the biggest stars in the music industry. Over the years, its lineup has included the likes of Black Eyed Peas, P!NK, The Weeknd, Shawn Mendes, Bjork and many more. Bluesfest is also big into giving back to the local community, running a program called "Blues in the Schools" to encourage arts education, letting kids get creative and explore making music.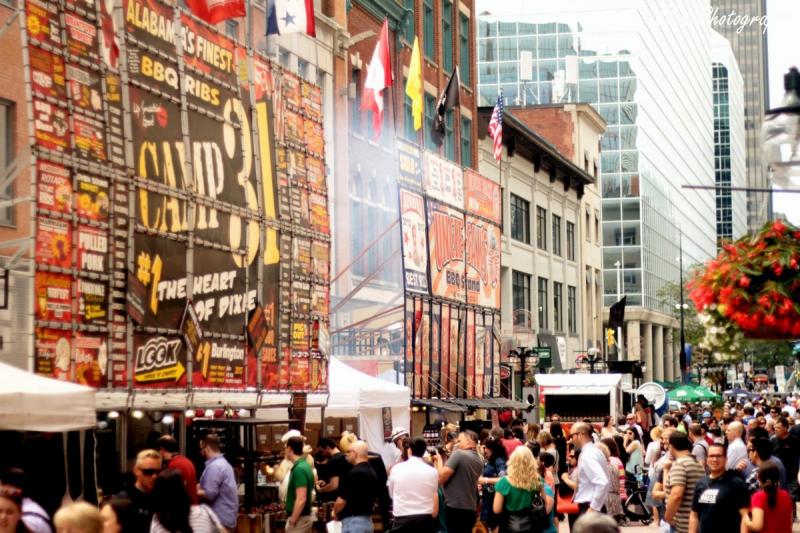 OttawaRibfest (Late July/ Early August)
Nothing screams summer like some juicy ribs right off the grill and that's precisely what Ribfest is all about! Every year, over a dozen vendors from near and far lineup along Sparks Street, serving up everything BBQ like chicken, pulled pork and, of course, ribs with all the fixings including cornbread and baked beans. Our mouths are watering just thinking about it . . . can it be summer already?!? Photo: Ottawa Ribfest Facebook
Ottawa International Busker Fest (Early August)
For the first week in August, the best buskers in the world flock to Sparks Street to show off their exciting and unique talents. For the past 26 years, the festival has attracted a wide range of performers from all over the world, ranging from fire-breathers to contortionists. Always fun and sometimes a little mind blowing, prepare to be truly amazed.
Canadian Tulip Festival (Early May)
Every May, Ottawa gets decked out in multi colour for the Canadian Tulip Festival. The bulbs are an annual gift from the Netherlands to recognize the contributions of Canadian soldiers in freeing Europe as well as Princess Margriet's birth in Ottawa, the only royal ever born in North America. The heart of the festival is at Dow's Lake where the main tulip garden is along with food trucks, live music, a pop-up flea market and more. Photo: Maria Gamboa