The Patty Queen comes to the Capital
Carolyn Simon's flavourful vegan Jamaican patties are a delight!
---
Toronto-native Carolyn Simon grew up loving Jamaican patties, the savoury beef filled pastries, that are a staple in the Caribbean diet. When she transitioned to a plant-based diet, she was frustrated at not finding a vegan alternative reminiscent of the ones she ate while growing up. She decided to start making her own and they proved so popular with her family and friends that she started selling them.
Choose Life Foods was born offering vegan Jamaican patties made with natural and quality ingredients!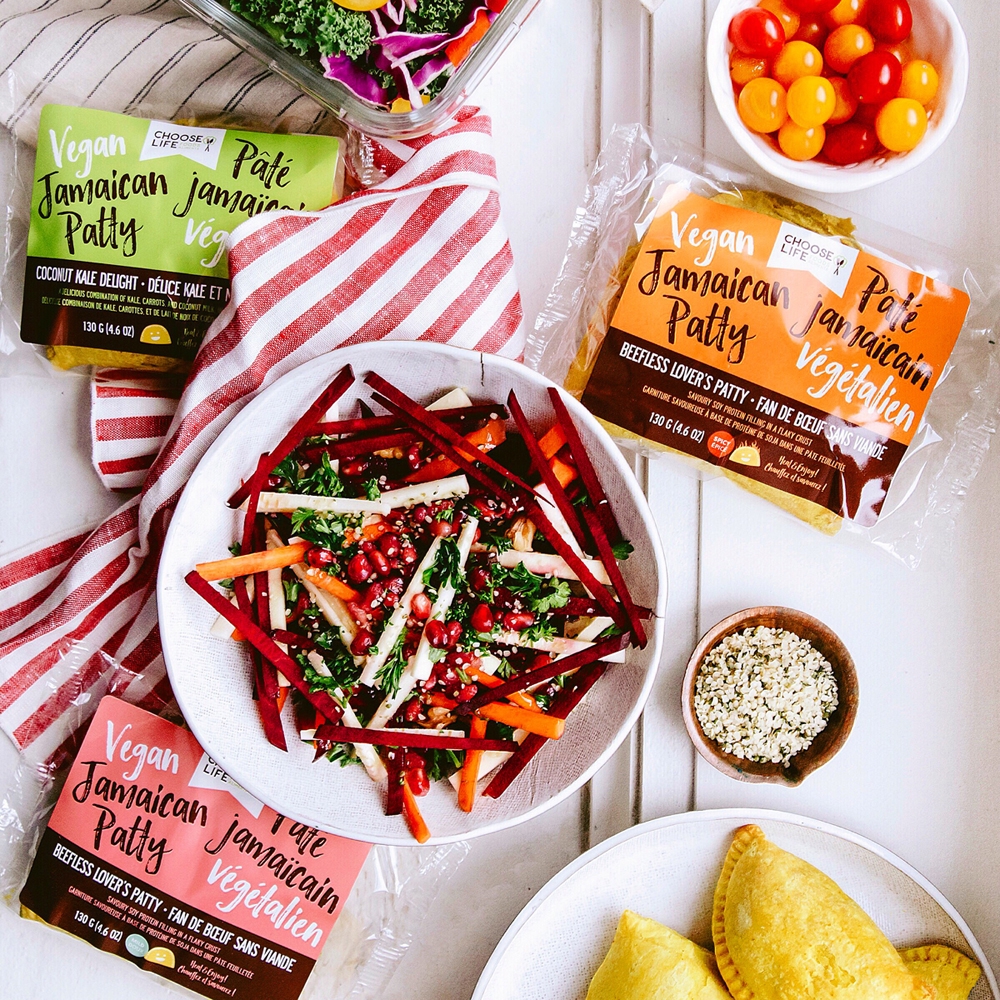 Carolyn's company, Choose Life Foods, ensures that their products are safe to eat without harming the environment and she uses fair-trade and sustainably sourced ingredients. She offers two kinds of patties, Beefless Lovers' Patty, a savoury soy protein filling in a flaky crust, and the Coconut Kale Delight whichcombines kale, carrots, and coconut milk into a delicious flaky crusted vegan patty. Both exclude refined sugars and trans fats. The Beefless Lover's Patty is available in a spicy or mild version.
Choose Life Foods' patties are available in select health food stores in Ottawa including Herb & Spice (at both Bank St. and Wellington St. locations), Rainbow Foods, Nature's Buzz, Ottawa Organics & Natural Foods and Whole Foods Lansdowne.
For more information, contact Choose Life Foods through their website.