Best of Ottawa 2020: Boutiques & Bookstores
The independent boutiques of Ottawa are more than simply stores. They bring life, colour and vibrancy to the neighbourhoods that we call home. During this tough time, instead of ordering from a far away big-box store, consider supporting one of our local shops. Nearly all ot them are still taking orders — either online, by phone or via Facebook — and working harder than ever serve the Ottawa community.
---

After over 20-years writing about life in Ottawa, we think we have a pretty good idea of the best of what this city has to offer. In this weekly series, we share our picks with you — our top hotels, live music venues, local brews, bands and more. Check, share and discuss #OLMBest every week!
---
Marie Antoinette's & Co
— 1096 Somerset Street West
This lovely little store in Hintonburg is a delight. Your senses will be awakened by all of Marie Antoinette's European-inspired home decor and gift items. Visit often as they constantly update their stock and their displays differ with each season. Be forewarned that they are not responsible for you wanting to redecorate your whole house!
Photos: marieantoinetteco.com
---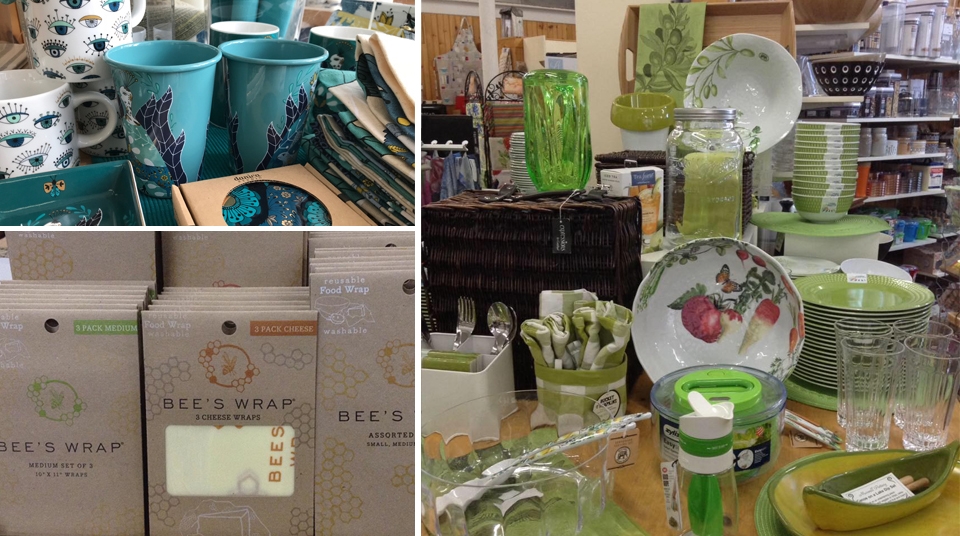 Ma Cusine
—
269 Dalhousie Street
From preparing a meal, to hosting a dinner, and cleaning up after Ma Cuisine has every gadget, tool, dish and linen you need, and likely a whole lot of things you will just want! If you love to cook, you can easily loose track of time in this store. For those who want to cook, you'll find everything you need to get started.
Photos: macuisineottawa.ca
---
Singing Pebble Books
— 206 Main Street
A long-time staple in Old Ottawa East, Singing Pebble Books is full of books, gifts and gadgets for your mind, body and soul. Shoppers who pop in to pick up a book can easily leave with puzzles, yoga mats, jewellery, even a sun catcher. Sign up for their customer appreciation plan and earn points for every dollar you spend.
Photo: Google
---
Pot and Pantry
— 244 Elgin Street
Not only does this Centretown kitchen boutique have a well-curated selection of home and kitchenware, Pot and Pantry also stocks gourmet grocery items. The boutique is a breath of fresh air on busy Elgin Street. Stop by on the way home from work to pick up one their Canadian-made sauces to elevate your dinner from ho-hum to gourmet.
Photos: @potandpantry613
---
The Comic Book Shoppe 2 — 228 Bank Street
If you are into all things comic books or games, The Comic Book Shoppe 2 is the place for you. We love the ranking system they have for the board games they carry. It makes choosing the right game so much easier. If that's not enough, the staff are super helpful and friendly too. Check their Facebook page for a calendar of events.
Photos: @thecomicbookshoppe2
---

Black Squirrel Books & Espresso Bar
—1073 Bank Street
More than just a second hand bookstore with oodles of well-organized shelves of books, Black Squirrel Books has a great laid-back vibe that is popular with Carleton students and the Ottawa South community at large. We're not sure if it's the great atmosphere, the super friendly staff or the amazing coffee but we want to move in!
Photos: @blacksquirrelbooks
---
Fabgear 64
— 1112 Wellington Street
Ottawa musicians all know this Westoboro shop . . . now you do too! For cool rock star clothing head to Fabgear 64 and get the low down on music with owner and musician Uncle Bob. His motto is that life is too short to wear beige. Who can argue with that!
Photo: Ted's Photography
---
Ebb & flo
— 234 Dalhousie Street
We love this ladies boutique that is choc-a-block full of unique Canadian and European made fashion finds and accessories. Ebb & flo is so airy, fresh and inviting. You will be hard pressed to leave empty handed.
Photo: Google maps
---
Books on Beechwood — 35 Beechwood Avenue
Some stores just make a community better and that's exactly what Books on Beechwood does. From their well-stocked offering of books, puzzles, stationery and gift items to their super friendly staff, this store is a gem. The store even has a book club!
Photos: Books on Beechwood Facebook
---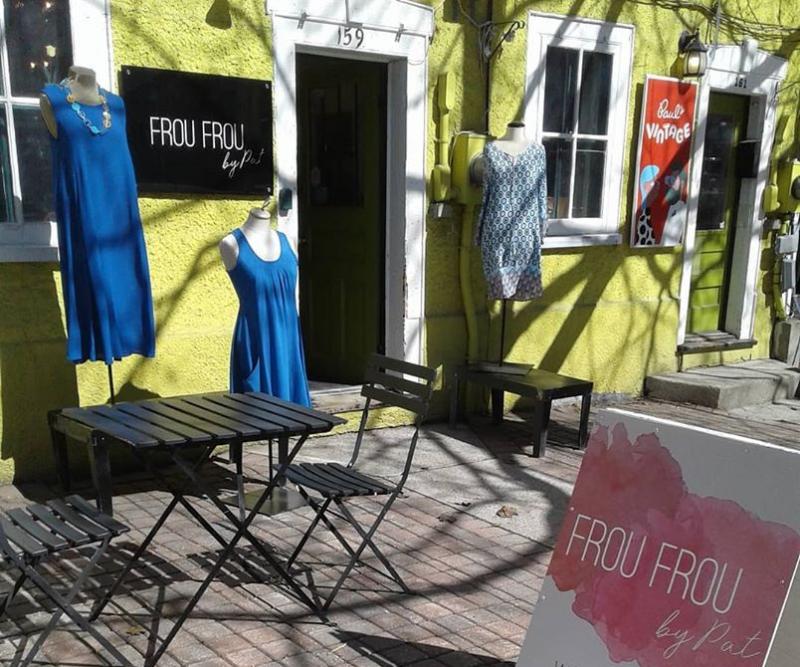 Frou Frou by Pat
— 159 York street
You can't help but notice the small bright yellow building on York Street that is home to Frou Frou by Pat. It is a lovely boutique full of artful women's fashion and accessories at reasonable prices. You are sure to find an outfit that will have you stand out from the crowd.
Photo: @froufroumarket
---

Kitchenalia
— 274 Richmond Road
Wether you are on the hunt for a new set of kitchen knives or just want to browse the latest in gadgets, Kitchenalia is the store for you. This Westboro Village shop stocks top-shelf products but it's the folksy, good neighbour vibe that we love.
Photos: Google Maps, Kitchenalia.ca
---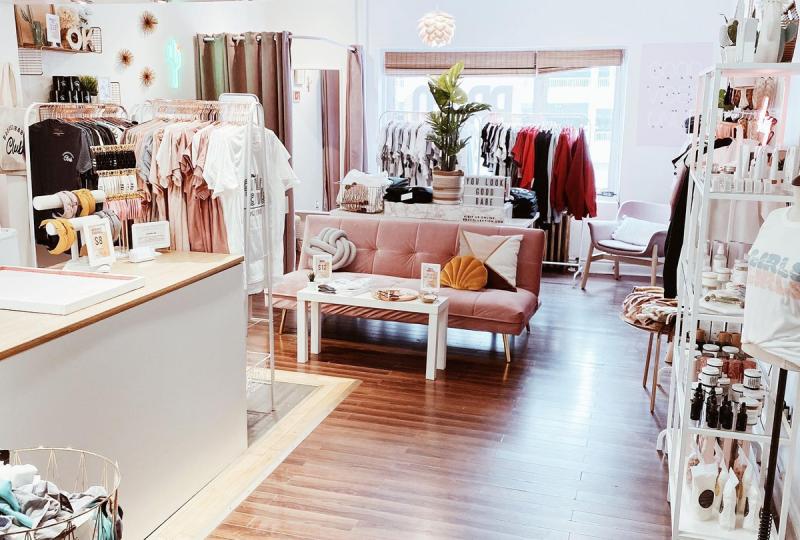 BBxCollection
— 31 York Street
Made with love is the best way to describe BBx's T's, active wear and accessories. Opened last June, this new addition to the ByWard Market sells cool graphic shirts for the whole family. We love that the creative owner comes up with each design and does all the screen printing herself.
Photo: @bbxcollection