Best of Ottawa 2020: Local brewers and distillers
?After over 20-years writing about life in Ottawa, we think we have a pretty good idea of the best of what this city has to offer. In this weekly series, we share our picks with you — our top hotels, live music venues, local brews, bands and more. Check, share and discuss #OLMBest every week!
---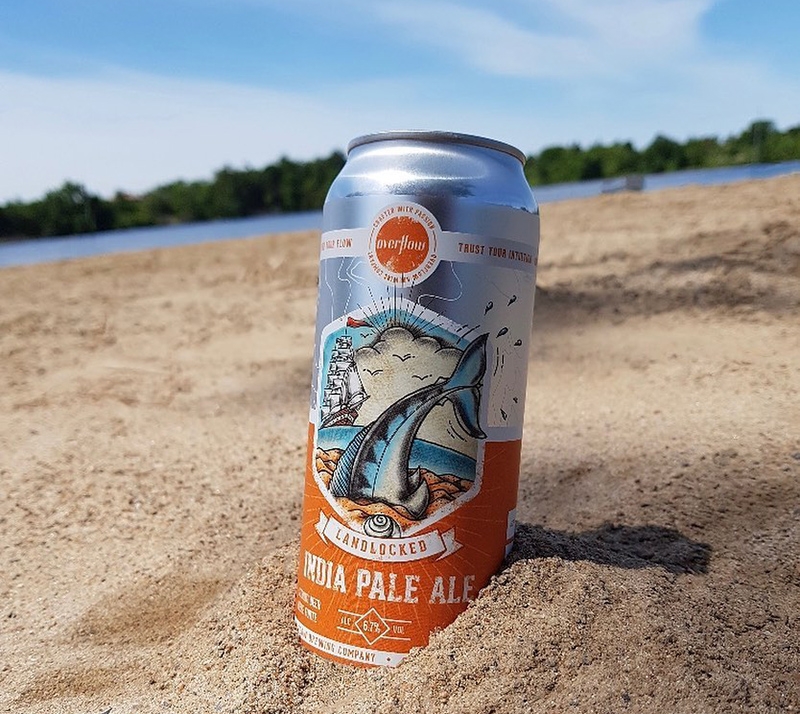 Overflow Brewing Company
— 2477 Kaladar Ave, Ottawa
More than just a great venue for live music, Overflow also brews excellent beer! Head to their patio to take in one of their weekly specials, including Taco Tuesday or drop by to stock up on your favourite seasonal brew. At Overflow, beer is more than a drink, it's fun!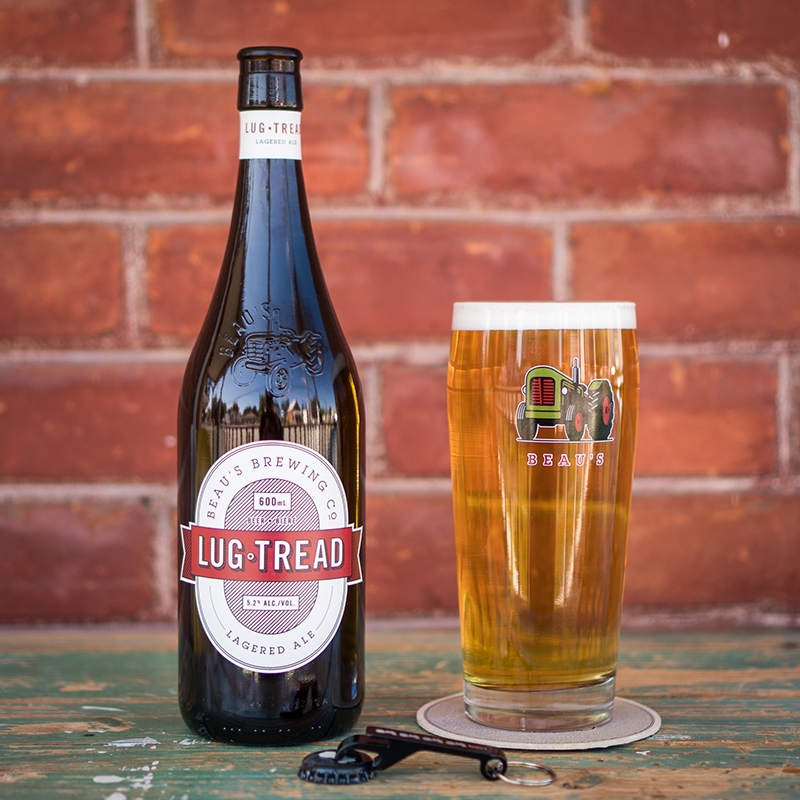 Beau's All Natural Brew Company
— 10 Terry Fox Dr, Vankleek Hill
Beau's All Natural Brew Company is a proud environmental steward, committed to producing ethically-sourced beer. In response to the lockdown and subsequent reopening, Beau's offered 50 per cent off kegs of their award-winning flag-ship beer, Lug Tred, to help bars and restaurant bounce back. Look for Beau's on tap in Ottawa bars and restaurants, at the LCBO, or visit their Vankleek Hill brewery. If staying close to home is your thing, order online and get free home delivery on your order of $50 or more.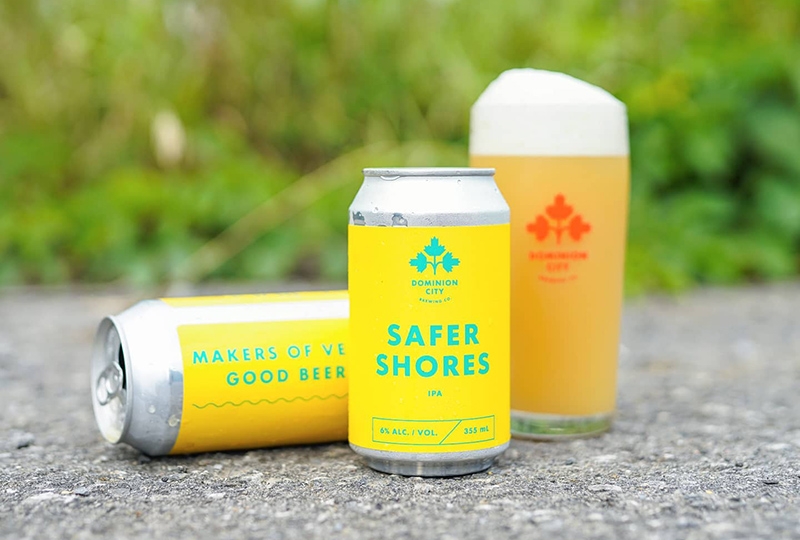 Dominion City Brewing Co.
— 5510 Canotek Rd Unit 15, Gloucester
Dominion City Brewing Co. brews a bevy of delicious beer but two of our favourites are its delicious Sunsplit IPA and the benevolent beer, Safer Shores. Fifty cents from the sale of each can goes to two Ottawa organizations providing shelter and support for refugee claimants in our city. Order online for free next-business-day delivery or order pick up from their drive-thru.
Photo: Dominion City Brewing Co. via Facebook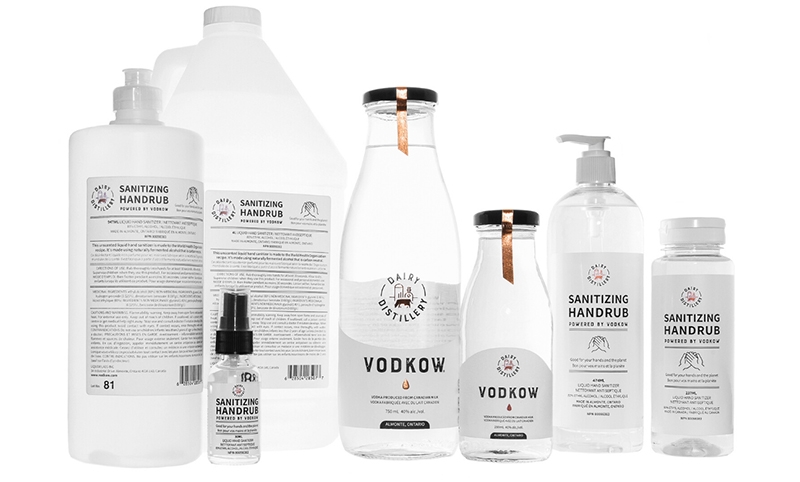 Dairy Distillery
— 34 Industrial Drive, Almonte
The folks at Dairy Distillery saw an opportunity to create spirits from an unused byproduct of the dairy process. Vodkowis a world-class vodka that is converting traditional vodka drinkers and turning heads in dairy producing regions around the world. Look for it at the LCBO or drop by the Almont distillery for a tour. Oh, did we mention, they also produce sanitizing handrub and have a cool "buy a bottle to give a bottle" program that benefits local charitable organizations.
Photo: Dairy Distillery via Facebook
Whitewater Brewing Co.
— 78 Pembrooke Street, Cobden
Brewing beer upriver from Ottawa since 2013, Whitewater Brewing Co. not only makes great beer, the company is committed to doing it sustainably while giving back to the community. Whitewater has two brew pubs, one in Cobden, ON (Lakeside) and another that's open seasonally in Forester Falls, ON (Riverside). Head to their Lakeside patio for their Monday summer special: Beer & a burger for only $15!
Photo: Whitewater Brewing Co. via Facebook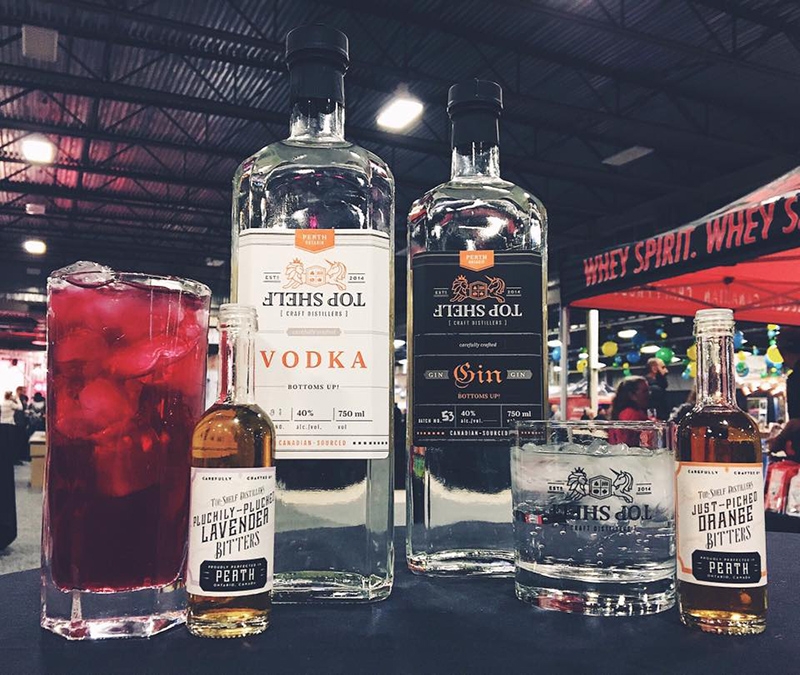 Top Shelf Distillers
— 14 Warren Crescent, Perth
Top Shelf Distillers has been turning the spirit world upside down since 2015 with their gin, vodka, wiskey, and their line of bitters but did you know that they have a line of Mooshine that includes flavours like Gingerbread, Blueberry, Apple Pie or for those looking for something unique, Dill Pickle! When Covid hit, Top Shelf began producing hand sanitizer. It now makes 10,000 bottles a day. The distiller offers same day shipping to Ottawa and $5 shipping Ontario-wide.
Photo: Top Shelf Distillers via Facebook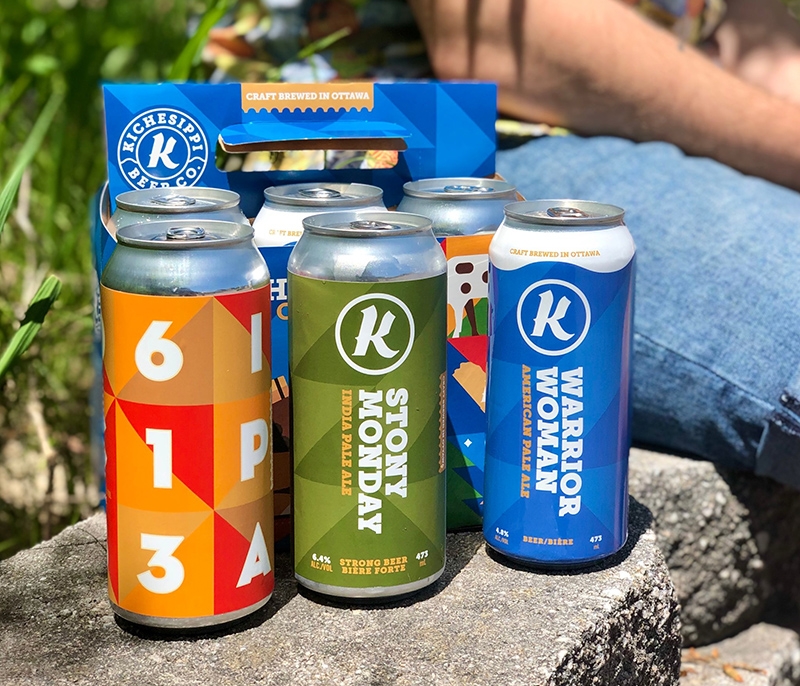 Kichesippi Beer Co.
— 2265 Robertson Road, Ottawa
Kichesippi or "Great River" was the Indigenous Algonquin people's name for the Ottawa River before Ottawa became the capital of the Dominion of Canada. Kichesippi the brewery is a proud Ottawa-based company that was one of the first craft brewers in Ottawa (since 2010). Visit the patio of their Bells Corner Beer Garden, or buy 12 or more cans and get free delivery in the Ottawa area.
Photo: Kbeer via Facebook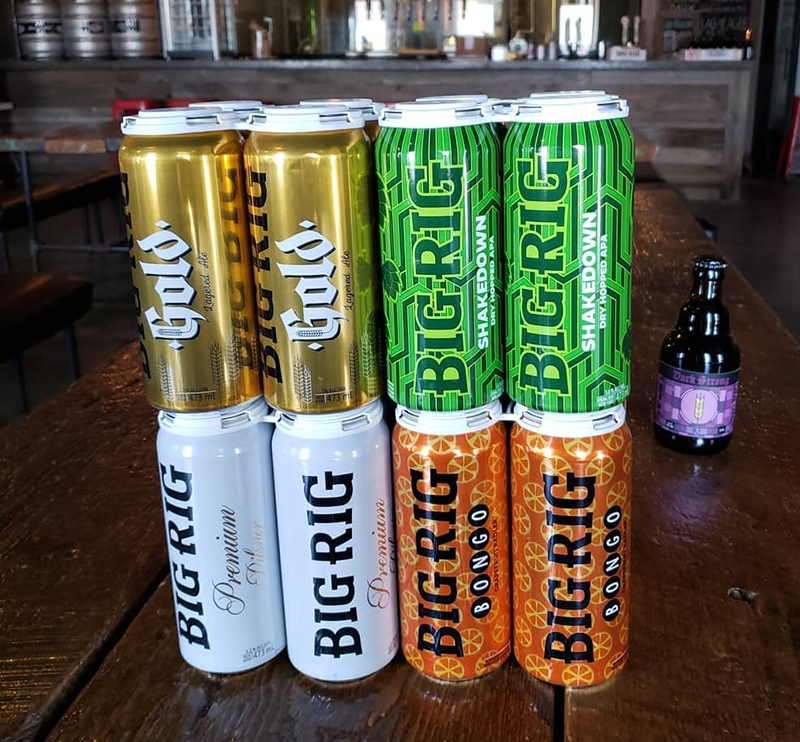 Big Rig
— 103 Schneider Road, Kanata
The self-proclaimed largest craft brewery in the Nation's Capital, it all started in 2012. The company is now owned by Montreal-based Foodtastic but brewmaster and co-owner Lon Ladell is still making the magic happen at Big Rig's Kanata brewery. Head to their Kanata tap room to enjoy one of their classic beer reinventions, one of their seasonal brews, or visit either the Olgyvie Rd or the Iris St restaurant/brew pub locations.
Photo: facebook.com/Bigrigbrewry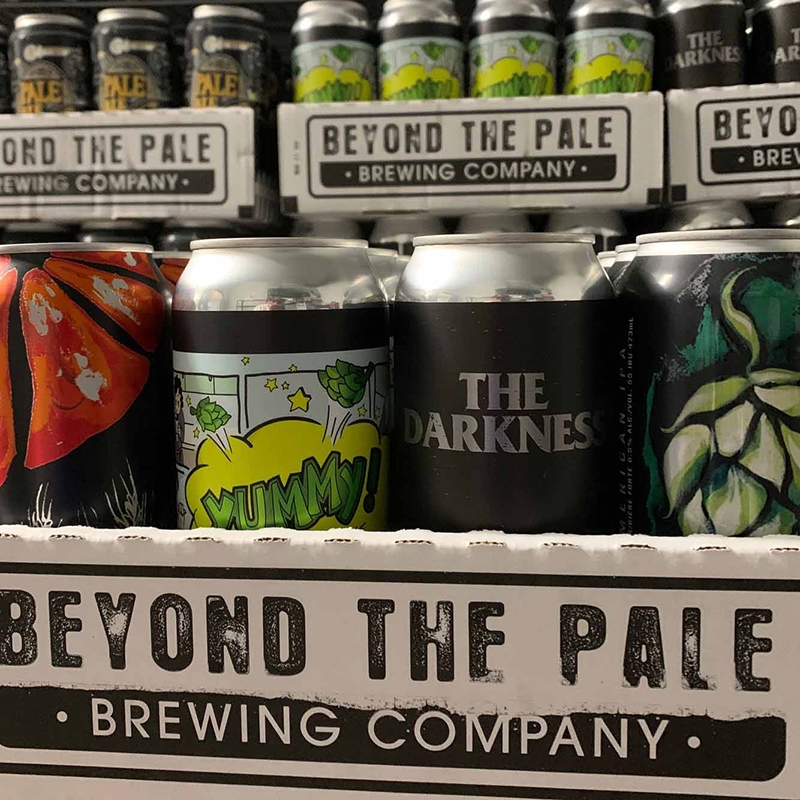 Beyond The Pale Brewing Company
— 250 City Centre, #Unit 106 Ottawa
Beyond the Pale has a wide range of "mainline" brews along with a good selection of seasonal beer. If you haven't tried their popular Pink Fuzz or their new twist on it, Orange Is The New Pink, drop buy their patio for a taste and while you're there order some great food and take in their laid-back, fun vibe. Home delivery is also available. Pick a selections of fresh favourites from their online store and have them delivered right to your door in Ottawa by their driver.
Photo: Beyond the Pale via Facebook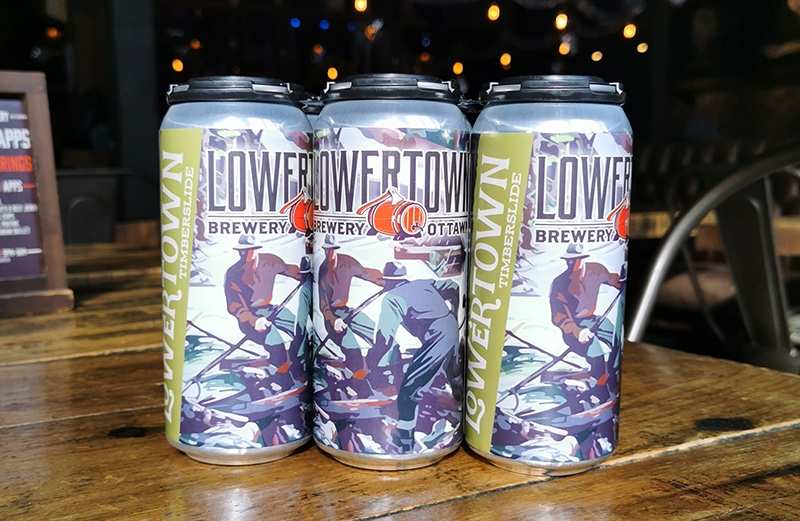 Lowertown Brewery
— 73 York Street, Ottawa
Located on York Street in the heart of the ByWard Market, Lowertown brews great beer and features an open-concept kitchen, replete with a smoker and chicken rotisserie to meet all of your hunger needs. They have some great beer and snack combinations that are perfect for a night out with friends. Hit Lowertown's patio that gets sun all-day sun or drop in to pick up some cold beer to go.
Photo: OLM Staff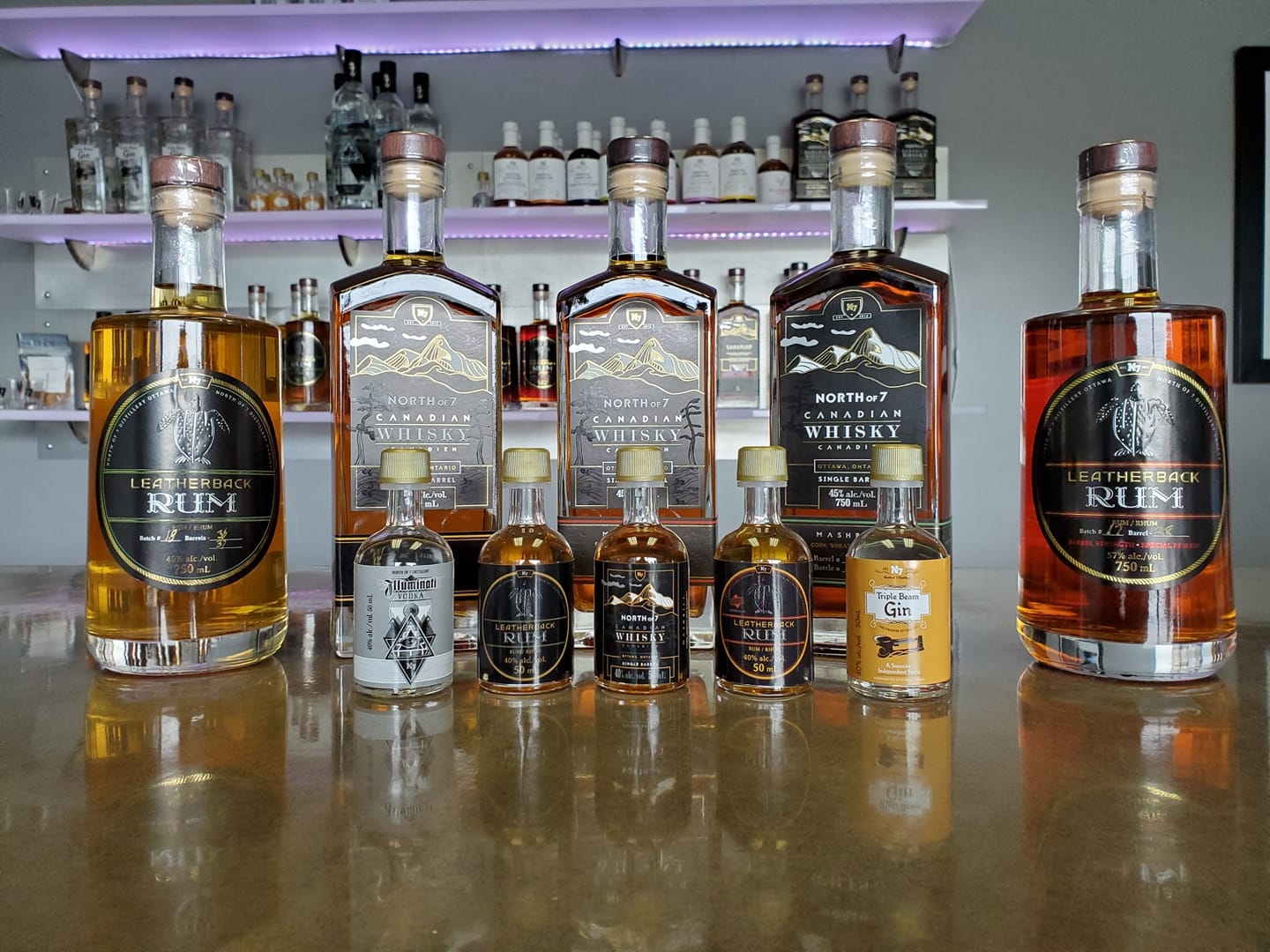 North of 7 Distillery
— 1733 St. Laurent Boulevard, Ottawa
The first to hang out their shingle as an Ottawa-based distiller, North of 7 was founded by two friends with an affinity for rock climbing and Kentuky bourbon. Their product line now includes multiple Canadian whiskys, gin, rum, spiced rum, and vodka. The company strives to use locally source ingredients. All of North of 7's products are available at their Ottawa distillery or online at their Shopify store. Don't bother calling for info, on top of distilling spirits these days the guys are too busy filling hand sanitizer orders!
Photo: North of 7 Distillery via Facebook