10 Tips for Turning Your Small Apartment into a Gorgeous Living Oasis
Home improvement always sounds like a wonderful idea – particularly since you've been going through the same décor every single day. Not only is it boring, but it's stressful as well. So, what do we do when that happens? Obviously, we do our best to turn that space into an actual oasis that will relax us to the bone.
Add Some Greens
Remember those oasis-like pictures where kings and princes of the desert were pampered by those loyal to them? What did those pictures have in common? Yes, all had a piece of nature in them: trees, flowers, and so on. You can turn your bedroom or living room into an oasis by using some greenhouse plants.
Add Curtains
If a room has no curtains, it feels empty and bare. On the other hand, if you add window treatments, that small apartment will suddenly become cozier. And if you want to give your windows a unique character you can use some interesting curtain rods to attach the curtains.
PROFESSIONAL TIP: Placing your curtain rod as close to the ceiling as possible will give the impression that the window is taller, the same applies to the side panels – move them out as far as possible to give a wider window appearance.
Create a Pillow Den
Nothing says heaven more than a pillow den. No matter if you create it on the floor or on your couch, it will give off that cozy and blissful feeling that only an oasis would be able to do. Pick some fluffy pillows in warm shades – or choose a mix that goes with your décor. Combining white pillows with other natural colours usually gives off a great effect.
Make Your Own Corner of Heaven
Let's say that you have a small space in your house that remains unused – but otherwise, holds great promise. For
example, let's say that you have a large window post on which you could easily sit – but somehow, you never really thought of that. You can turn that space into a small oasis for yourself just by adding a blanket or wool, as well as a few pillows. It's small, but it feels amazing to gaze outside from that spot.
Add a Fireplace
Nothing says comfort more than the sound of a crackling fire, especially on a cold winter day. There are many portable models that you can go for if you own a small apartment – and it will change the look of the place greatly. You'll only need the firewood and a few pillows to ensure that everyone becomes nice and cozy. It will be a true oasis.
Get Cozy Linens
One of the easiest ways to turn your bedroom up a notch is to change the linen. Let's be honest, worn sheets and babbly duvet covers do not feel satisfying – no matter how clean they might be. As a result, you should choose linens that will turn your bedroom in a focal point of the room. Earthly colours and soft prints are always the safest way to create that oasis-like design.
Update Your Lighting
Harsh, strong lights might take away the coziness of your apartment and actually turn it into something stressful. To ensure that it stays nice and cozy – oasis-like – you might want to position some softer lights around. Tea lights, nightstand lamps, wall lights, or candles should definitely do a great job in this case.
Hide the Wires
Nothing is unsightly and more stressful than seeing a bunch of wires cluttering behind your desk. To fix that, take any cord clips that you might have and conceal the wires behind the table or the dresser. The room will look much cozier without those wires all around you.
Add an Area Rug
If you want your bedroom or living room to look like an oasis, add an area rug. Use rugs to define or separate areas in your apartment and to create that cozy and warm feeling.
Be in the Right Neighbourhood
While this can't always be up to you, the neighbourhood that you live in will also play a role in the "oasis level." If you live in a noisy area, with your window facing the highway, then you might not experience that oasis-like feeling. On the other hand, if your window faces a quiet, green area – or at least something visually aesthetic – then the "oasis level" will go higher up.
So, ready to turn your small apartment into an oasis? These changes are not all that expensive – and in a way, they only require some organizational skills. A plant placed here, some curtains placed there, and you have the perfect oasis.
---
Zan Dodig, a window treatments consultant with over 20 years of experience.
Recommended Articles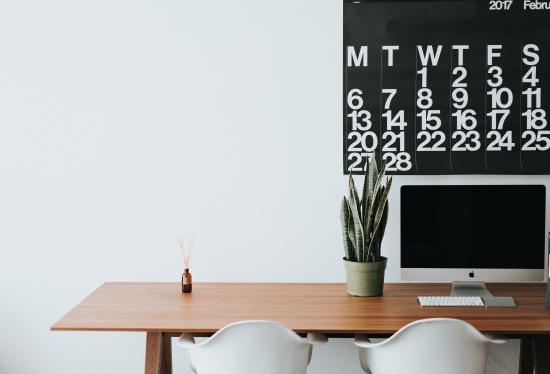 Do you know that January is National Get Organized Month? With a new year, comes a fresh start, so there really isn't any other time better than now to organize your space.
Read full story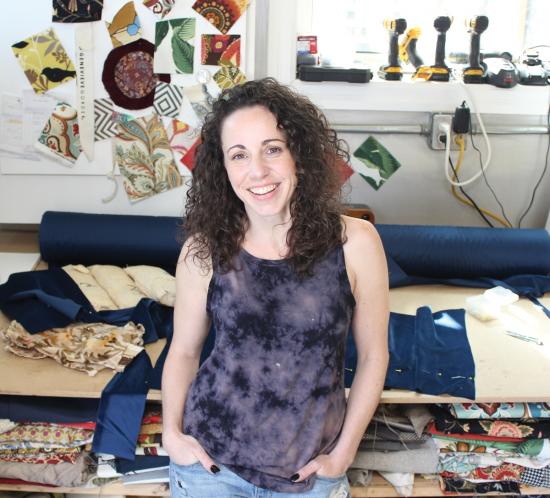 Brittany Martin of The Wooden Button Studio has been putting her spin on antique and mid-century modern furniture for four years, and her clients have come to know her for her fresh take on classic wooden pieces.
Read full story
After over 20-years writing about life in Ottawa, we think we have a pretty good idea of the best of what this city has to offer. In this weekly series, we'll share our picks with you - our top hotels, live music venues, local brews, bands and more. Check, share and discuss #OLMBest every week!
Read full story
Comments (0)
*Please take note that upon submitting your comment the team at OLM will need to verify it before it shows up below.