Mia Kelly, Thinking Outside the Box
The first thing you'll notice about Mia Kelly's debut EP, "Cardboard Box", is the sheer strength of Kelly's voice. It is a living, palpable force of nature. And the oxymoron of finding someone as young as Kelly possessing such a powerful voice, but somehow also filled with age beyond her years. Blood in the Water sets the stage perfectly for a debut effort, not only showcasing Kelly's strong, "deeply-souled" voice, but also showing a confidence and range that belies her tender age. Kelly's delivery of these four songs is rooted in an honesty most artists struggle with throughout their entire careers. And her penchant with words shows a maturity and insight, once again, well beyond her age. The chorus of the title track, Cardboard Box, is wise, honest, and quirky, delivered with a raw honesty that only the fire of "youth" can feed. Lyrically, Kelly writes from a vantage point of observer, and at times, of the "involved", to equal substantial effect.
Simple, direct, messages from her heart that somehow uncomplicate, complicated feelings. A remarkable achievement. When asked about her lyrics, Kelly's matter-of-fact answer cuts to the core of her goal as an artist which is to connect.
"In my writing, I want to explore the complexities of people's day to day, told from my perspective as well as putting myself in other people's shoes," says Kelly.
The overall production on the record is clean and crisp, thanks in large part to the hyper-talented producer/engineer, Dave Draves' nimble and expert hands. Draves' Little Bullhorn studios is an Ottawa institution and his insight and expertise help make this more than just a debut by a talented singer/songwriter. Choosing to let Kelly find her own pace (and her own space) works extremely well to naturally spotlight Kelly's unique sensibilities. It is also a record filled with the spirit and verve of songwriters like Kate Bush, Joni Mitchell, Tori Amos and Coeur De Pirate.
While some of Kelly's influences are clear including Amy Winehouse, Pomme and Hozier, she is not beholden to them. Kelly is able to somehow transcend categorization showcasing an earnestness and honesty not often seen in music, much less by a teenager only discovering what her immense potential as a singer and songwriter actually is. It is a record filled with hooky, memorable melodies, married to Kelly's own p.o.v., and sense of song structure and delivery. The tracks on Kelly's debut are brimming with her own personal, emotive touches, creating an atmosphere filled with a profound sense of being.
And Kelly's choice to record a song entirely in French also serves to demonstrate the many "worlds" that she writes from. But to record a song in French means to also be okay with it not being played on English radio. To me, that demonstrates Kelly's integrity and willingness to take chances musically - to be, in every sense, an artist. Sure, the record has a bearing-your-heart kind of sadness, a raw, immediate, sensibility, but it also has hope, insight, and dare I say it, love. It is the debut record of a young singer-songwriter finding her own voice and her own skin. And the world could certainly do with more of that.
Evidence of that fact is Kelly's upcoming sold out show this Friday at the venerable and legendary Black Sheep Inn in Wakefield, QC. I couldn't recommend seeing her more, it'll touch your heart. And that, my friends, is a real connection.
Recommended Articles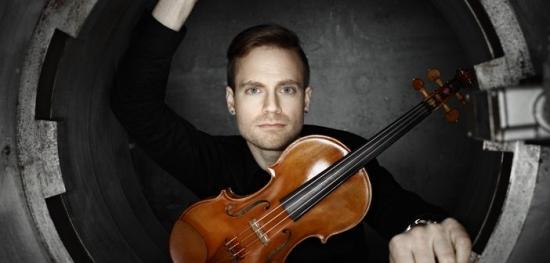 On February 26, Thirteen Strings, Ottawa's premier professional chamber orchestra, will soothe the harshness of winter as they present Vaughan Williams' "The Lark Ascending" at Dominion-Chalmers Church.
Read full story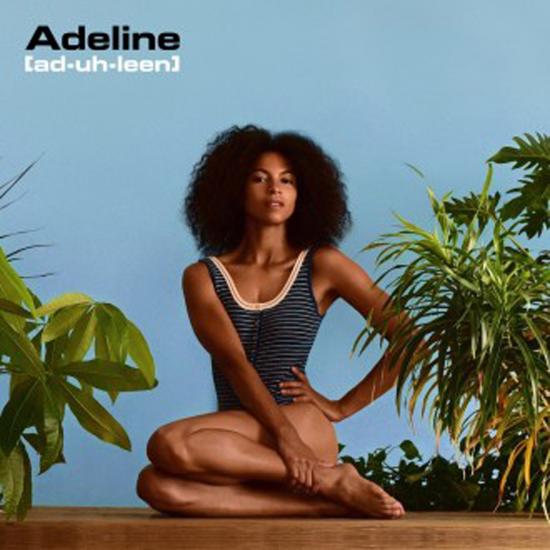 #OLMMusic reviews new releases from Charles Bradely, Chloe Dances in Twilight, Adeline, Stubborn Debt and Goodbye Honolulu.
Read full story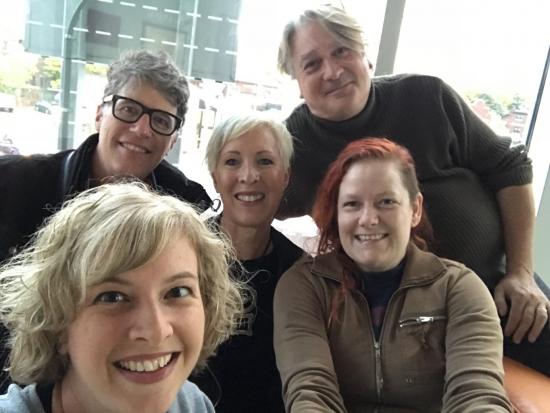 The Great Canadian Theatre Company (GCTC), CKCU-FM, and CHUO-FM proudly present FemmeVox, a new series of concerts and artist-led workshops.
Read full story
Comments (0)
*Please take note that upon submitting your comment the team at OLM will need to verify it before it shows up below.