2018 Ottawa Life Award Winners
The votes are in! After over 20 years writing about life in Ottawa, we think we have a pretty good idea of the best of what this city has to offer. For the better half of last year, we shared our top picks with you, from hotels, live music venues, local brews, museums and more! Of course, it is only fair that the people of this city (you guys) have your say too!
After tallying the thousands of votes we received, we can now officially say "and the 2018 Ottawa Life Award goes to"....
Festival: RBC Bluesfest
Bluesfest could be called the event of the Summer. Having evolved slightly over its 20+ year history, it's known for attracting some heavy hitters of the music industry. This year's lineup includes July Talk, Muse, P!nk and Sam Roberts Band. They're also big into giving back to the local community, running a program called "Blues in the Schools" to encourage arts education, letting kids get creative and explore making music.
Car Dealership: Myers Cadillac Chevrolet Buick GMC
Voted as one of the best car dealerships by Three Best Rated, you can expect nothing less but top-notch service from Myers whether you're buying a vehicle or getting a repair done. A standout feature of Myers is their great website - you can use their calculator tool to get an accurate cash offer if you're considering trading your vehicle.
Live Music Venue: National Arts Centre
The NAC is definitely the city's, and arguably one of the country's, most prestigious venues. However, over the last couple of years, it has proven to be very inclusive to artists of all genres and levels of fame. The Centre's gorgeous theatres and rooms have hosted concerts by popular local acts like The Peptides to legendary superstars like Diana Ross. It's also a prime spot to take in plays, musicals and orchestra performances.
Radio Station: Hot 89.9
You want hits? They got 'em with a station cranking out the biggest top tunes all day long. Their Morning Hot Tub with hosts Mauler, Rush, Jennie and Josie remains the #1 rated morning show in town. Other shows include The Non-stop 5 O'clock Traffic Jam and The Saturday Night HOT Mix but the station's pride may just be the nationally syndicated Canadian Hit 30 Countdown.
Home Improvement & Design: Verdun Windows and Doors
Widely known in Ottawa, Verdun has carried out an unprecedented growth strategy over the past several years. Windows are one of the most overlooked aspects of any property, yet they play an integral role in design and home management. Verdun Windows and Doors understands this more than most, and their attention to detail with clients has proven their commitment to superior and long lasting product and services - but also innovation.
Neighbourhood: Orleans
The name of Orléans can be attributed to the historical French ties of its founder, Théodore Besserer, and substantial francophone population. Once mainly rural, the eastern suburb started to be developed in the 60s and has maintained constant growth ever since. The expansion of many local commercial areas and the Place d'Orléans shopping mall has led to a boost in the construction of new condos and homes. Orléans is also the location of many recreational facilities, including multiple skating rinks and community centres, nature trails and Petrie Island.
Bakery: Art-is-in Bakery
Opened by star pastry chef Kevin Mathieson and his wife Stephanie, Art-Is-In's freshly baked loaves and pastries taste as though they could have been flown in fresh straight from France. Brunch at their café consists of "elevated comfort food" in a space that's a cross between a classic Parisian boulangerie and a trendy modern Brooklyn café. You can also find their products at several local farmers' markets!
Hair Salon and Barber Shop: Texture Hair Salons
Texture Hair Salon is one of the most popular salons in the city, with locations both downtown and on Merivale. Their award-winning team of stylists and colourists are professional, top-notch and extremely friendly. Not to mention, the salons themselves are gorgeous, so it makes for a lovely atmosphere to give your hair some TLC. Besides cuts and colouring, they also offer face waxing, makeup, head massages and more.
Place for pets: Feline Café
This café is a great place to come for coffee and a good cause. The concept of this cozy, little place is a "cat lounge," so while you enjoy a satisfying cup of java and a baked good, you can also hang out with some adorable cats! What makes this place so great is that all the cats in the lounge are foster pets seeking adoption. So, if you connect with one of the cute kitties, don't hesitate to talk to one of the employees about their adoption process.
Sweet Treats: SuzyQ Doughnuts
Doughnuts have been such a trendy dessert over the last couple of years and SuzyQ does them best. Their recipe is a fresh take on that of the traditional Finnish "Sugar Munkki." Toppings range from the simple (chocolate, salted caramel) to the delectably ridiculous (blue vanilla fruit loop, spicy pineapple). You can even place an order onlineand have a fresh dozen delivered straight to your door
Burger: The Works
The Works is very much an Ottawa staple, at the forefront of high quality burgers in the city. Not only do we love them for their big, juicy burger patties, but their entire aesthetic is just so cool. Their generously sized burgers are served with a steak –so you can cut it in half for easier eating–and their drinks are served in glass measuring cups. We recommend any of their "Get Stuff'd" burgers because honestly, does it get any better than cheese oozing out of a juicy patty? With five locations across the city, there is no excuse to not drop by!
Band and Musician: The Tackies
The Tackies may be young, but they pack a punch. These four guys bring a unique quirk and style that is so refreshing to the Ottawa music scene. Their sound is very fresh, but also has a familiar feel to it, reminiscent of bands from the 90s and early 2000s. This merge of new and throwback sounds, their great personalities, and their loud and exciting live shows make them stand out from the crowd. Check out their song "Beach Party," which we just cannot get out of our heads!
Boutique: Kelly's Mastectomy Boutique
Kelly's is special as it's the only boutique in Ottawa specializing in apparel for breast cancer survivors. Owned by Diane Hayes, who opened the boutique in 2003 in honour of her sister-in-law Kelly who was diagnosed with breast cancer in 2002, the boutique offers a wide variety of pieces to make women feel comfortable and good about themselves as they go through the difficult battle. Garments include breast prosthetics, mastectomy bras, headscarves, compression wear and more. Additionally, Kelly's offers fitting services to ensure customers are finding the garments and prosthetics best suited for them.
Media Personality: 'Stuntman' Stu Schwartz
Majic 100 Morning Show co-host Stu "Stuntman Stu" Schwartz began his career with what would eventually become his nickname. He started doing stunts. You gotta' give him props–that's a unique way to break into radio. Since then he's become an auctioneer, announcer at the Olympics and Paralympics games and the official Ottawa Senators' announcer to name a few. Stu also launched an anti-bullying campaign called #NoMoreBullies and, if all that wasn't enough, the dude sent Leukemia into remission less than two months after a bone marrow transplant in 2016. Since then, he's dedicated a lot of time to cancer fundraising and advocacy. He's not only a friendly voice on the radio, but a local hero and inspiration.
Shawarma spot: Yalla Yalla Bakery & Lebanese Foods
Yalla Yalla is a bakery, so you just know their pita bread is BOMB! Their shawarma sandwich platters are to die for–their really is nothing like fluffy falafel or juicy chicken wrapped in fresh, soft pita bread. Have low patience? Is your mouth watering right at this second? No worries, you can order your dish in advance online through the Yalla Yalla website so it's waiting for you when you show up at their door!
Coffee shop: Happy Goat Coffee Co.
Happy Goat Coffee treats coffee like an art form and are happy to educate their customers about the different types available and their origins. Roasting only the most superior beans, the niche coffee company aims to protect their environment through sustainable small scale farming which supports diversity and local economies. They also sell three or six-month coffee subscriptions on their website.
Pizza Place: Colonnade Pizza and Restaurant
Family-owned Colonnade Pizza opened its doors in 1967 and is still one of the most popular and loved pizzerias in Ottawa. They are known for their variety of cheesy, decadent signature pizzas and friendly hospitality. Though they now have six locations across the city, we recommend their original location on Metcalfe. Since its just minutes away from the OLM office, we've totally stopped by on lunch breaks.
Nightlife: Barrymore's Music Hall Ottawa
If you are of the 80's or 90's generation, Barrymore's is your go to spot. They are less club and more concert hall, so even if you're shy to dance, you can just drop by to watch any of the various live acts on their beautiful stage. Over its 40 year history, Barrymore's has hosted tons of local and major bands on its stage, making it one of Canada's most important music venues. As an added bonus, they sometimes even play nostalgic 80's shows on their big screen behind the stage!
Pho: Bien Pho Vietnamese and Thai Cuisine
Bien Pho is an awesome Vietnamese and Thai fusion spot serving the Orleans area. They've been around for over 15 years and are considered one of the best restaurants in Orleans. Their menu is vast, representing the very best flavours of both Thailand and Vietnam, so there is something for everyone! When it comes to their pho, we recommend the Bun Bi Hue, which is a beef pho with a spicy lemongrass broth.
Cocktail and wine bar: The Moonroom
The Moonroom is a gorgeous cocktail spot right in the heart of Ottawa's Little Italy. Located in an old house that has been restored, the Moonroom offers a cozy, yet still high-class atmosphere, making it perfect for a date night. Their cocktails are stunningly crafted–served in sleek, modern glasses that make for the most Insta-worthy shots for all you bloggers out there! They also offer a menu of delicious snacks–we recommend their mouthwatering truffle parmesan popcorn to go along with your drink.
Breakfast and brunch spot: Cafe Latte Cino
If you're seeking sweet over savory look no further than Orleans' Cafe Latte Cino. From apple crumble crepes to waffles topped with gelato and whipped cream, the possibilities are endless! This family-run, European-style cafe attracts sweet tooths and coffee addicts from all around the city!
Spa and nail bar: York Street Spa
York Street Spa is a relaxing retreat in the heart of downtown! They believe in helping you reach your physiological, emotional and spiritual peak while enjoying your visit. Whether you are seeking a standard manicure or a full day of pampering look no further than York Street Spa.

International cuisine: Coconut Lagoon
Coconut Lagoon knows what's up when it comes to South Indian food. Chef Joe Thottungal won Silver at this year's Canadian Culinary Championships and the restaurant was featured in Anne DesBrisay's "Ottawa Cooks". Make sure to try the weekend brunch buffet and their take on turmeric milk, a recent Instagram sensation.

Museum: Canadian Museum of Nature
The Canadian Museum of Nature is 4 stories tall and has lots of interesting collections to explore. Here you will gain a better understanding and deeper respect for nature as you learn more about mammals, birds, fossils and rocks and geodes. The dinosaur and giant blue whale skeleton exhibits are a must see. Aside from their permanent galleries, the museum feature a handful of traveling exhibits. Make your way there now and you can explore the complexity of the brain or botanical art featuring plants from across Canada. There's always something to see at the Canadian Museum of Nature.
Fitness studio: UpRise Fit
At UpRise, personalization is everything! The trainers are dedicated to helping each client achieve their own training goals. 100% training program that is 100% tailored to you - that is the promise UpRise Fit makes. You can choose between the 30 minute Rise-Up Foundation Builder Plan, the 45 minute Step-Up Progress Plan, the 60 minute Reach-Up Performance Plan and many more classes that compliment - not complicate - your everyday routine.

Vegan and vegetarian-friendly restaurant: Pure Kitchen
While vegetarian restaurant and juice bar Pure Kitchen strives to provide extensive options for herbivores (all dishes can be made vegan), omnivores will be just as enthusiastic about their creative takes on veggie focused meals. Grain bowls, mushroom burgers and cauliflower wings combined with an extensive smoothie and juice menu provide some refreshing variance to vegan cuisine, proving it much more than just rabbit food.

Local Brew: Beau's All-Natural Brewing Company
A family-run brewery, Beau's certified organic beer is made with spring water and sustainability in mind. Clearly they're doing something right, having won over 100 awards since they launched. The lug-tread, an ale/lager hybrid, is a local classic.
Top spot for kids: Little Ray's Reptiles Zoo
Little Ray's is committed to animal welfare and conservation, boasting one of the top animal outreach programs in the country. Kids get a real hands-on experience by watching animal feeding and maybe even getting to hold a snake or two. The zoo has 25 permanent exhibits and 20 featured animals that change every six months. The educational aspect makes it perfect for summer camps or classroom visits.
Ice Cream: Stella Luna Gelato Café
Having been named one of the Top 3 Gelato Shops in The Americas at the 2016 Gelato World Tour, you could say that Master Gelato Chef and Stella Luna founder Tammy Giuliani knows her stuff. Trained at the finest school in Bologna, her gelato is made from scratch each day using only the freshest ingredients. You can also find their gelato cart traveling around the city.
Pub & Tavern: Clocktower Brew Pub
With six locations around Ottawa, including a new one in Orleans, there is a Clocktower close to everyone. Their variety of beers range from raspberry wheat to red to stout with everything in between. Go here for a welcoming atmosphere and pub food that's the best kind of greasy.
Food truck: Ad Mare Seafood
While seafood and street food may seem like an unusual combination, Ad Mare nails it hook, line and sinker. Not only do they serve some of the best seafood in the city, but it's also sustainable. Go early if you want to guarantee getting your hands on some fish and chips, since a long line is not unusual (especially on Lobster roll Wednesdays). You can order online if you don't want to leave things to chance.
Bike shop: Giant Orleans
This Ottawa gem is happily secreted away in Orleans, where the community can take full advantage of their wide range of stock including traditional, hybrid, and even electric bikes. Those looking to turn their hobby into a professional endeavor can check out their superior line of sport clothing and gear, easily purchased with their helpful financing opportunities. If you're ready to join the local biking community, sign up for their group rides and discover what you've been missing from your biking treks.
Market: Lansdowne Farmer's Market
The Lansdowne Farmers' Market is a foodie's paradise. It's the one and only farmers' market limited to producers in the city that's open year-round. Vendors sprawl across Aberdeen Square every Sunday selling everything under the sun, including produce, baked goods, sweet treats, dairy products, meats, plants, beverages and pre-made dishes, all made and grown within 100 kilometres of the capital.
Casual dining: OCCO Kitchen & Bar
The goal of this Orleans restaurant, created by award-winning Chef Mark Steele, is to add a gourmet slant to typical street food staples. This artisanal influence is evident in everything from their homemade pickles and ketchup to their locally sourced AAA Beef. The L'OCCO burger is a must try, crafted with buns baked fresh each morning.
Fine dining: Saint Martha's Brasserie d'Orleans
This hidden gem in Orleans is unlike anything else in the neighbourhood. With high-quality food at modest prices, their style is self-described as "rustic refinement", using innovative cooking techniques to create regional French dishes. Just like their namesake Saint Martha, patron saint of cooks and hostesses, they strive to feed the souls of their guests with the comforts of home.
Hotel: Fairmont Chateau Laurier
A local landmark, this building has played host to it's fair share of visiting dignitaries and Canadian history. It was designed in the French chateau-style and guest rooms were recently revamped with a multi-million-dollar renovation. Grand and opulent, the hotel offers beautiful views and even a couple of ghost stories. Afternoon high tea at Zoe's Lounge is a must.
Stay tuned on social media over the next couple of weeks as we visit these fine establishments to give them their awards! And keep your eye out for the 2019 Best of Ottawa lists coming soon!
Recommended Articles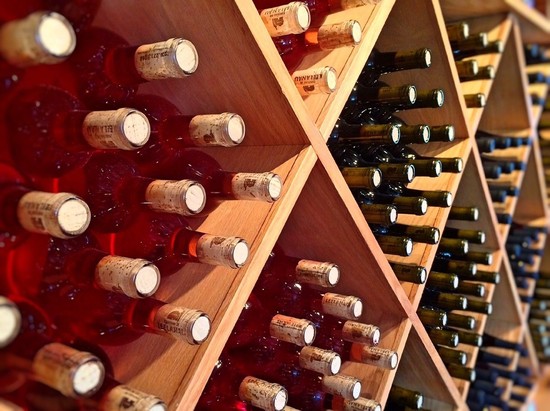 Everybody's working for the weekend…Wines for the Weekend that is! Order your assorted case of...
Read full story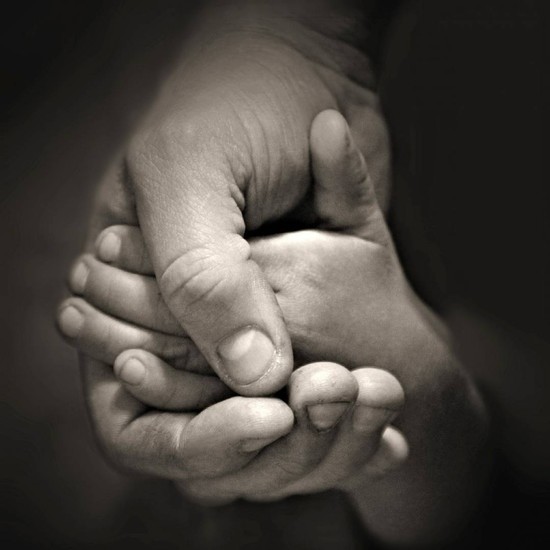 What will the lasting legacy of the Truth and Reconciliation Commission be? As Cree youngsters in th...
Read full story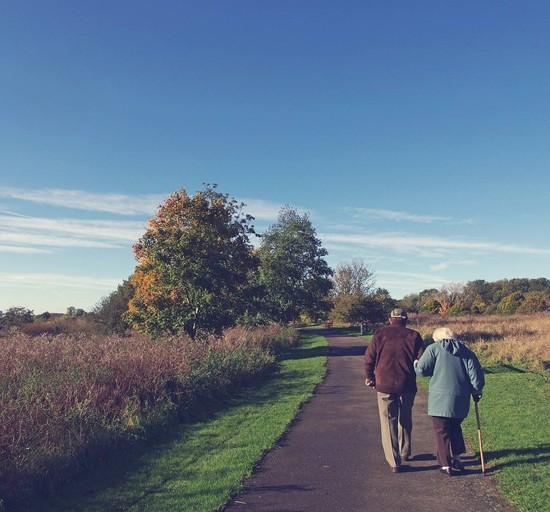 A gentle policy nudge to enhance coverage and pension contributions—here's how.  Pension reform...
Read full story
Comments (0)
*Please take note that upon submitting your comment the team at OLM will need to verify it before it shows up below.