2020 Holiday Gift Guide
Our annual holiday gift guide is here!
Whether you're looking for a nice gift for a loved one or a last minute gift for your boss
these affordable — but awesome! — gift ideas are guaranteed to please.
---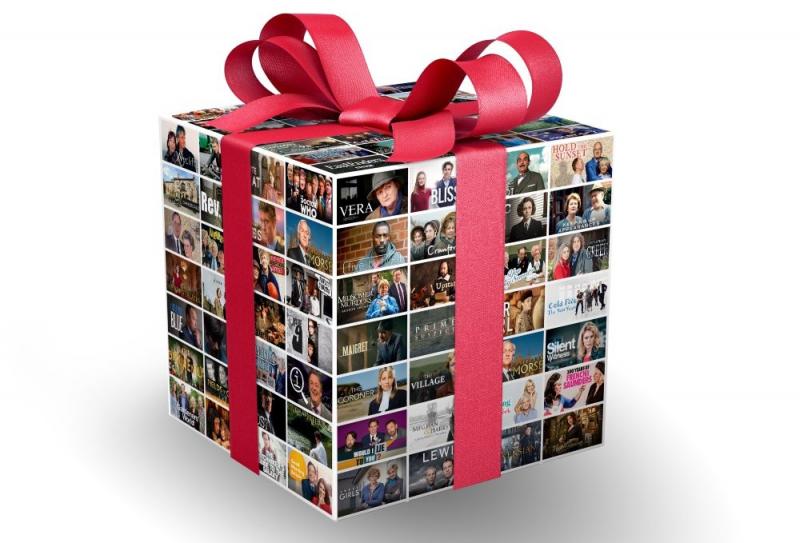 BritBox
— FOR THE HOLIDAYS . . . . AND ALL YEAR!
price: $89.99 per year Where to buy: britbox.com/ca/
A BritBox annual subscription (or 8.99/month) is the perfect gift for the Anglophile in your life who loves watching British TV shows and movies! BritBox is home to the largest collection of British content, including Death in Paradise, Father Brown, Vera, A Confession, Harlots, Gavin and Stacey, QI, the largest collection of Agatha Christie, just to name a few!
---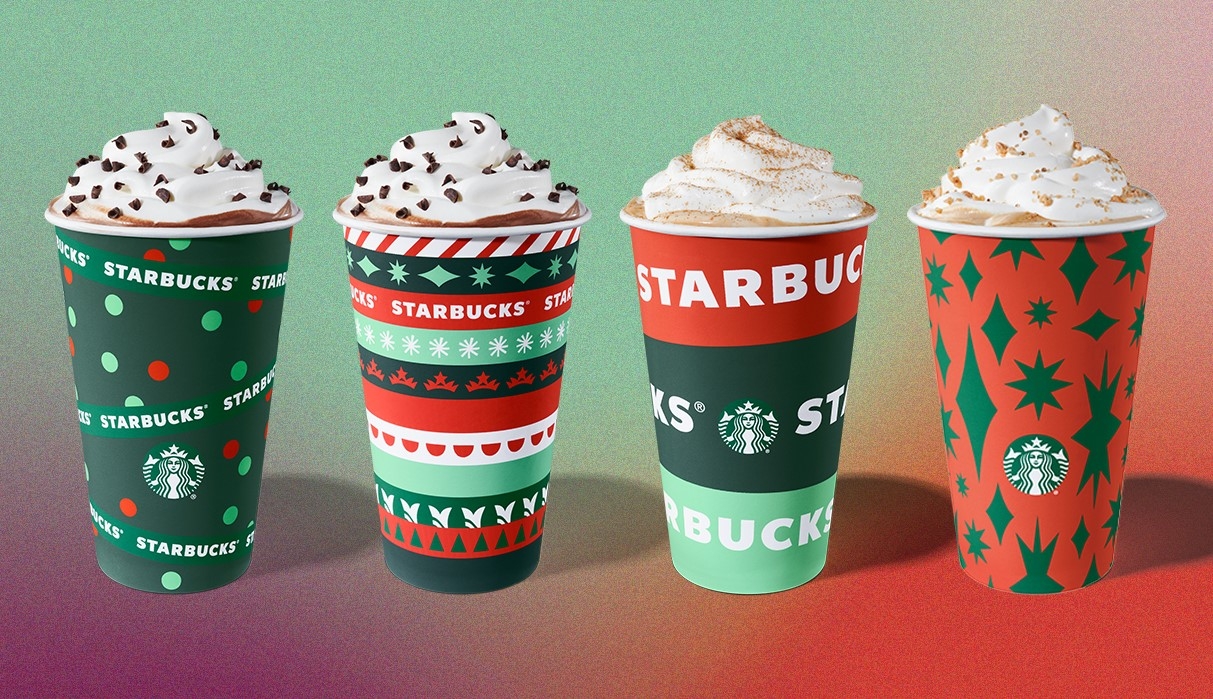 Starbucks® 'Carry the Merry' Holiday Cups
— THE MANY WAYS TO SPREAD HOLIDAY CHEER WITH STARBUCKS®!
Prices vary where to buy: In person or at Starbucks.ca/gift
Whether your favourite is Peppermint Mocha, Caramel Brulée Latte, Chestnut Praline Latte or Eggnog Latte, head to your local Starbucks® for a seasonal beverage and enjoy a 'moment of joy' served in one of four holiday cups. While there, grab a festive Starbucks® tumbler or cold cup with a package of Holiday Blend for that hard-to-buy-for person on your list. Or, visit the Starbucks® app and spread the holiday cheer with an e-gift card. Consider treating the ones you love with a surprise seasonal drink or treat delivery on Uber Eats!
---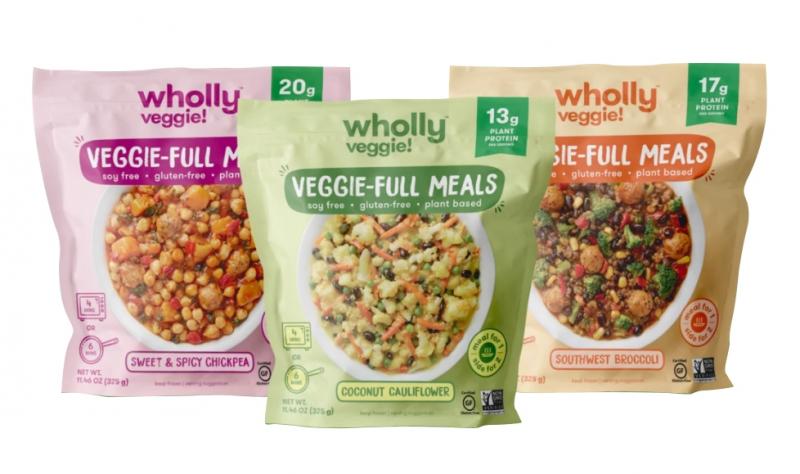 Wholly Veggie
— CHOOSE BETWEEN 3 DIFFERENT GLUTEN FREE, DAIRY FEE, CHEF INSPIRED VEGAN MEALS THAT WILL SATISFY!
price: $7.99 where to buy:click here to find the closest retailer to you.
Nothing Wholly Veggie does is made from a lab, or synthesized from a protein. Wholly Veggie meals are made from great quality vegetables, simple seasonings and chef inspired recipes and contain, depending on the meal chosen, from 13 to 20 grams of protein and up to 20 grams of fibre — that's 71 per cent of the recommended daily intake!
Sweet & Spicy Chickpea - A delicious and nutritious blend of chickpeas, tomatoes, butternut squash, lentils, spinach, chickpea balls, and red bell peppers, delicately coated in a sweet & spicy sauce.
Coconut Cauliflower - A delicious and nutritious blend of cauliflower florets, black beans, red lentils, green peas, quinoa, and carrots, delicately coated in a ginger coconut milk sauce.
Southwest Broccoli - A delicious and nutritious blend of broccoli florets, green lentils, black beans, red bell peppers, organic corn, chickpea balls, and onions, delicately coated in a tomato and red pepper puree.
---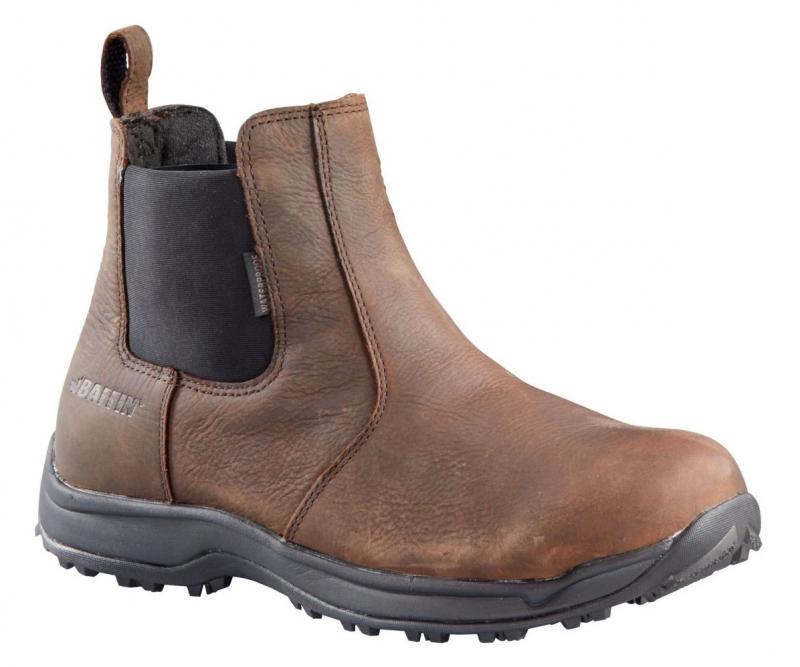 No winter worries with the Baffin Men's Copenhagen boot
— THE EASY PULL-ON BOOT WITH ICE BITE GRIP
price: $179.99 Where to buy: Mark's Work Warehouse and www.baffin.com
While function precedes fashion, Baffin® is committed to providing footwear that looks great too. The Copenhagen's waterproof B-Teck, dry breathable membrane keeps you protected from persistent all-season elements. Designed to wear from the streets to the office they also keep you warm and toasty outside with man's best friend.
Temperature Rating: All Season, compfort rance from 10°C/50°F to -10°C/14°F
Liner: Thermaplush, breathable next-to-foot comfort
Waterproof bootie construction
Removable insole
Base: EVA midsole with ICE BITE Grip: All-new ICE BITETM technology for leading slip resistance on ice and in cold environments. 3x more slip resistant than conventional rubber outsole
Waterproof neoprene side panel and back-loop pull for easy slip-on
---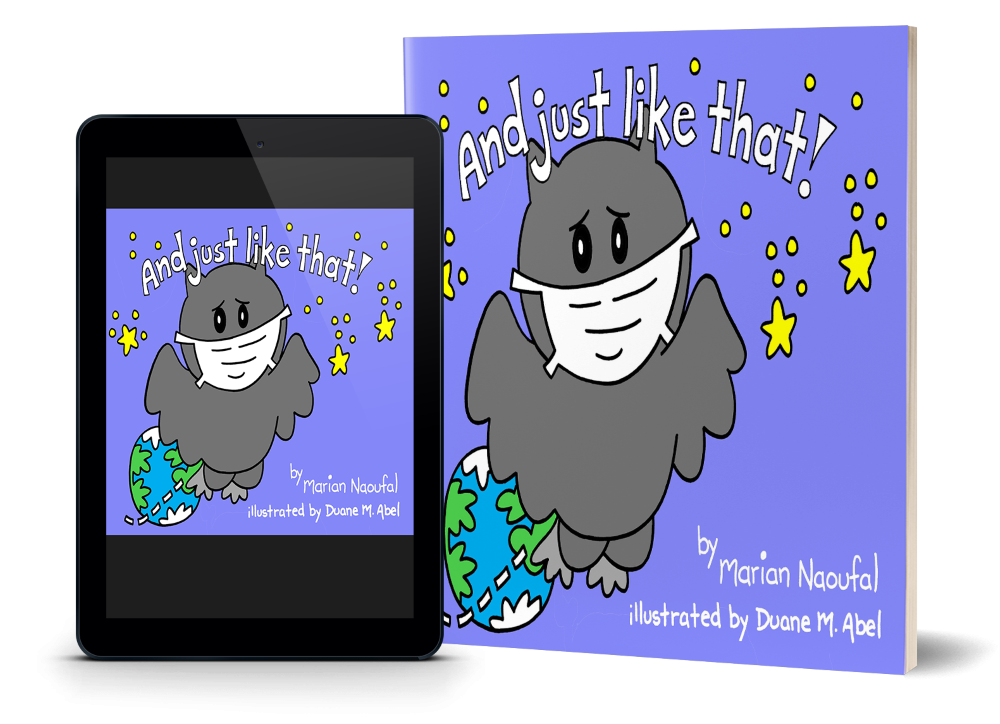 And Just Like That!
— A NEW FAVOURITE BOOK FOR FAMILY STORYTIME
price: $13.10 Where to buy: amazon.ca
Ottawa author Marian Naoufal's most recent children's book is available in time for holiday giving. Children will delight in the story of a cute small bat that glides across the planet visiting children of all cultures and playing with them. During his long trip typical bat habits are spotlighted, and cultural children's activities are exposed. The book is uplifting and transports children around the world. During his travels our bat friend gets sick and unknowingly spreads his germs. Back home bat recovers and learns how to not get everyone else around him sick.
---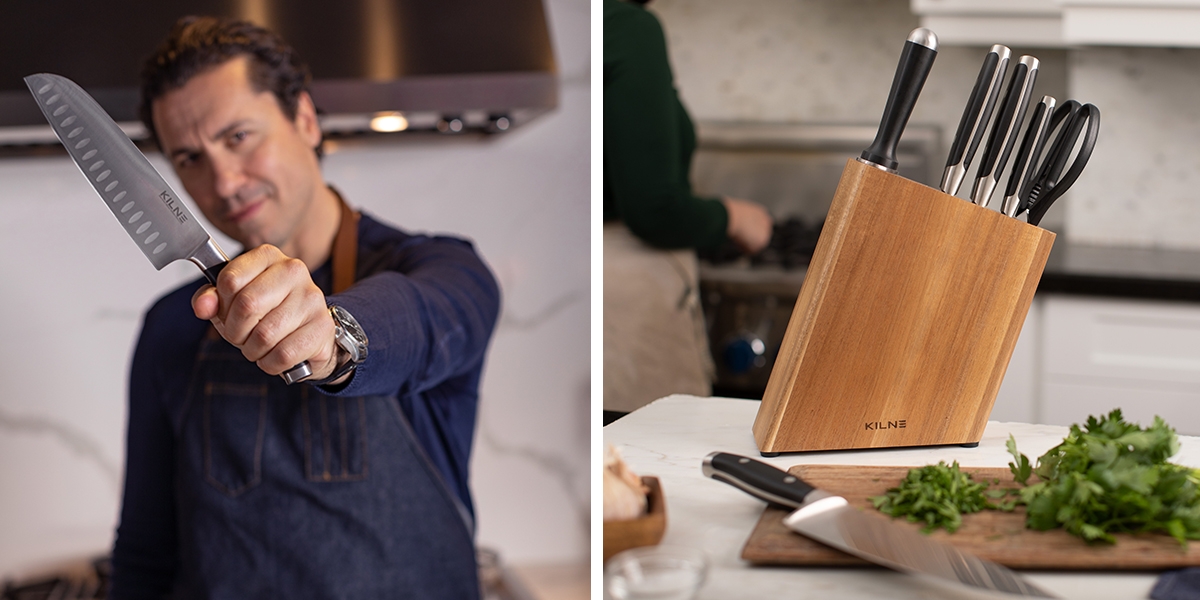 Kilne Cookware
— GREAT MEALS START WITH THE RIGHT INGREDIENTS AND THE BEST TOOLS TO PREPARE THEM
price: $190 Where to buy: kilne.com
Kilne Cookware: If you know a discerning home cook, we've got the perfect gift idea. Enter Kilne Cookware — a new direct-to-consumer Canadian company co-founded by the same man who founded ENDY. Its first product is a six-piece knife set worthy of a professional chef, but designed for the home cook.
Crafted from high-grade German steel, the set includes four classic blades (chef knife, general-purpose Santoku, bread knife and paring), detachable kitchen shears and a sharpening steel in an attractive acacia wood block. Bonus: the set is only $190, with free shipping across Canada. They also offer a 60-day trial, free returns and lifetime guarantee.
Above: Chef Claudio Aprile
---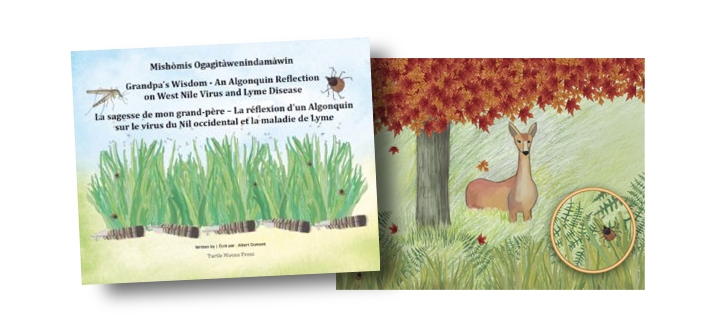 Grandpa's Wisdom – An Algonquin Reflection on West Nile Virus and Lyme Disease
— AN INITIATIVE BY OTTAWA PUBLIC HEALTH, WRITTEN IN ENGLISH, FRENCH AND ALGONQUIN
price: $20 Where to buy:albertdumont.com
Grandpa's Wisdom tells the story of Mahìngan, a young Algonquin boy, who reaches out to his Mishòmis (grandpa) for guidance after learning of West Nile Virus and Lyme Disease at school. Grandpa and Mahìngan spend a day together at the elder's hunting cabin where the youngster's fear of the insect carrying sickness is greatly diminished through the power of the old man's teachings. Mishòmis also offers Mahìngan teachings on the value of insects and their role in nature's life cycle. Written by Algonquin Elder Albert Dumont, the story promotes culture, identity and a common sense approach that should be present in all we do.
---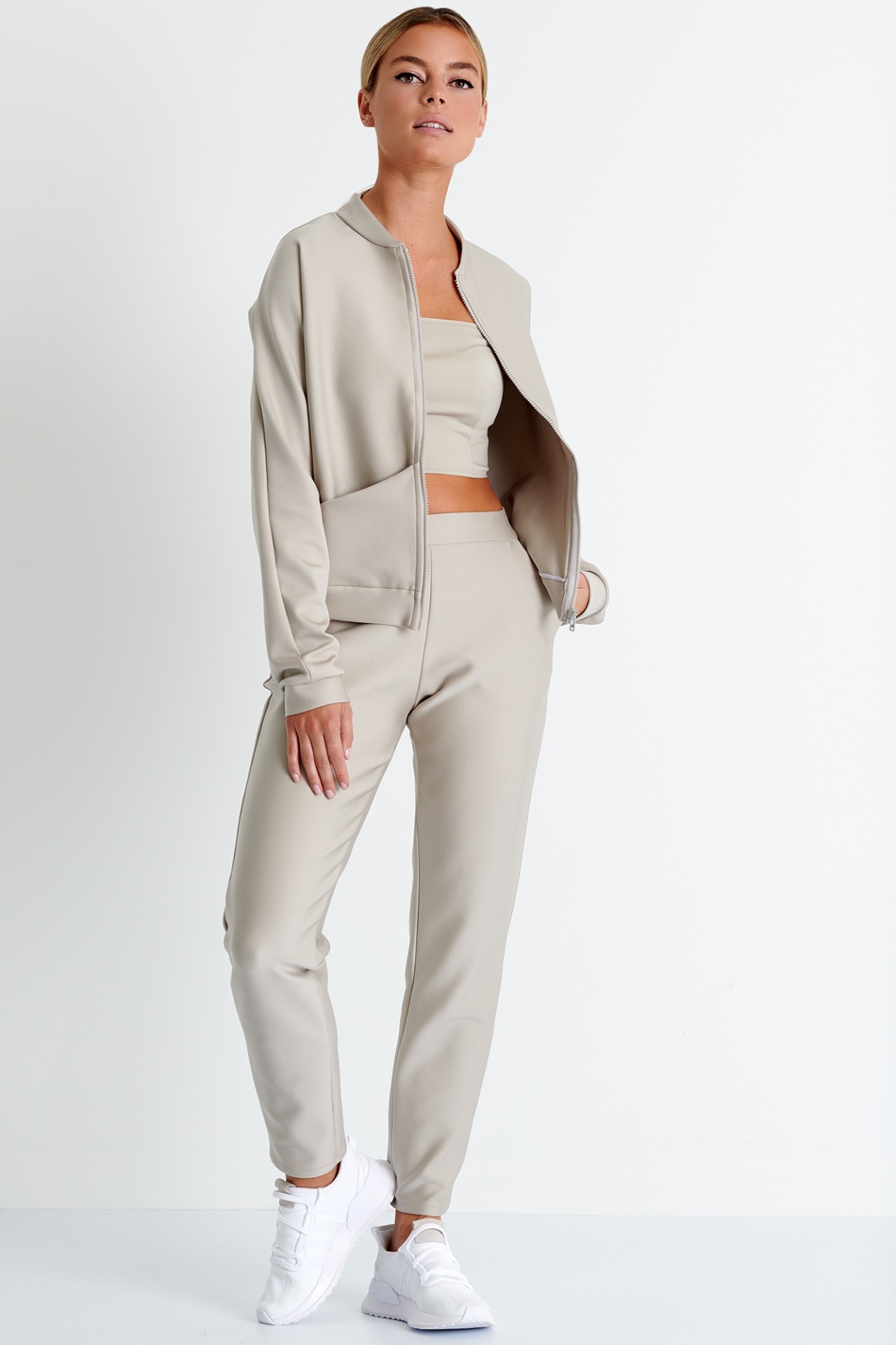 SHAN
price: Bomber Jacket : $360,00 Crop top: $146.25 Pants: $295.25 Where to buy: shan.ca
— THIS WINTER, COMBINE LUXURY AND COMFORT WITH SHAN'S NEW HIGH-END LOUNGEWEAR COLLECTION!
This plain set's design is comfortable and dynamic, and adds a touch of elegance in all circumstances. Cozy and beautiful, this softly tinted outfit will become your go-to stay at home clothing.
About SHAN:
A LOCAL BRAND WITH AN INTERNATIONAL REACH
Since its beginnings in 1985, SHAN has been showcasing Canadian elegance and savoir-faire at an international level. With more than 800 locations in 32 countries, SHAN first made its mark with its high-end beachwear and its glamorous, multifunctional and eco-responsible collections. The brand is currently ensuring expansion with new high-quality, functional, comfortable, and versatile ready-to-wear collections for both men and women. True to its values, the company is proud to offer a product entirely designed and manufactured in Canada, contributing to the local economy by currently employing 150 employees. Seeking the perfect balance between comfort and elegance, SHAN bets on absolute versatility. By creating clothing which corresponds to the modern consumer's lifestyle, the sophisticated and interchangeable pieces are perfect for from home to the office, the beach to the restaurant.
Canada's iconic fashion brand strengthens its international positioning by partnering up with the legendary and prestigious The Breakers hotel, launching a brand-new SHAN concept store in Via Flagler, Palm Beach - Florida. The partnership between the two luxury ambassadors will include exclusive capsule collections while providing consulting services and development in the elaboration of superior quality clothing for the prestigious hotel chain
---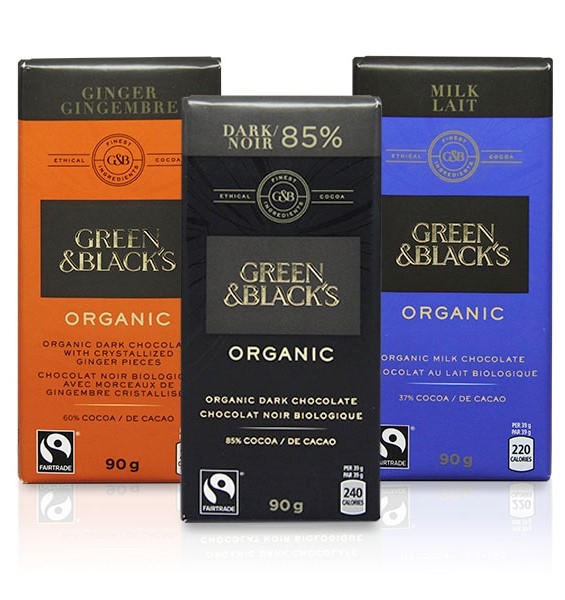 Green & Black's Chocolate
— EXPERTLY CRAFTED USING THE FINEST INGREDIENTS WITH NO ARTIFICIAL FLAVOURS, COLOURS OR PRESERVATIVES
price:$4.690 Where to buy: Natural health and organic food shops, independent specialty food stores, and select major retailers

This holiday season, there's even more reason to show appreciation for the ones who were there for you most, with a special homemade treat from the heart using Green & Black's Chocolate. Whether it's baking delicious chocolate chip cookie or homemade holiday chocolate bark, Green & Black's is inspiring Canadians to get creative and gift homemade treats to their friends and family this holiday season. Green & Black's is also a fantastic stocking stuffer for all the chocolate lovers on your holiday list... the possibilities are endless!
---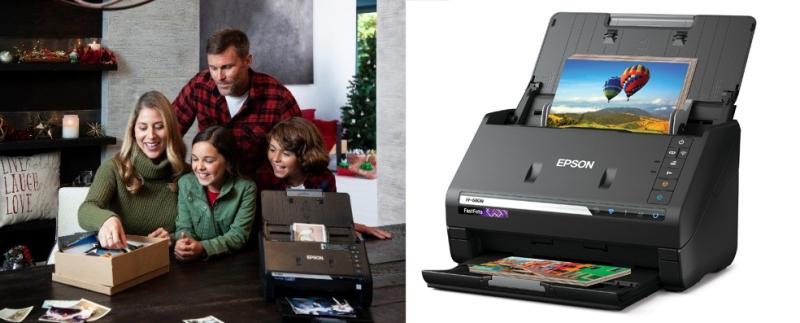 Epson's FastFoto FF-680W Wireless High-speed Scanning System
— PRESERVE WHAT'S PRICELESS AND MAKE OLD MEMORIES NEW AGAIN
price: (MSRP) $799.99 Where to buy: epson.ca
For those who love to reminisce, consider the FastFoto FF-680W photo scanner. As the world's fastest personal photo scanner, the FF-680W can scan as fast as 1 photo per second1, allowing you to scan old family photographs and keep a digital record of them forever. This holiday season, start a new tradition with your family by going through boxes of old photos and scanning them with the FastFoto FF-680W to relive memories of holidays past. Based on average speed from start of scan to end of feeding, scanning thirty-six 4" x 6" photos at 300 dpi in landscape orientation. Results may vary based on processor speed, memory, and operating system of the connected computer.
1. As compared to other personal/consumer photo scanners, generally defined as photo scanners priced under $1,000 USD (MSRP).
---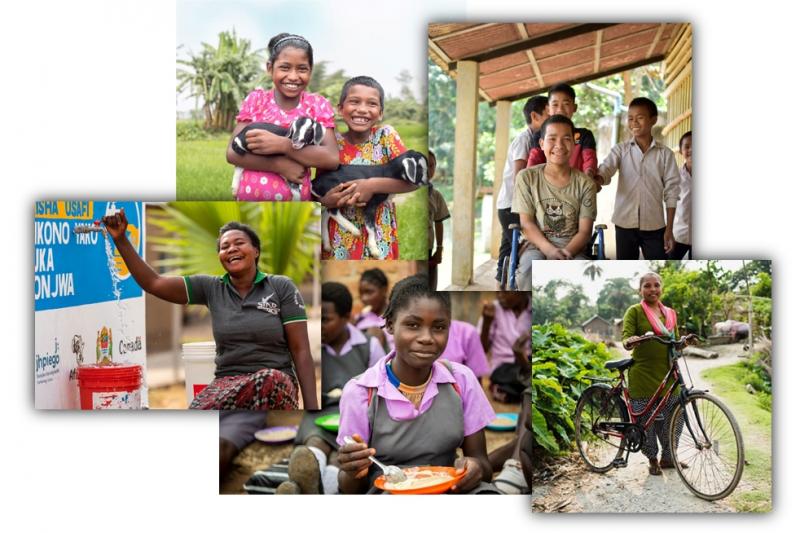 Plan International Canada's Gifts of Hope
— PERFECT FOR THE SOCIALLY-CONSCIOUS GIFT GIVER AND RECIPIENT
price: Starting from $10 Where to buy: plangifts.ca
For those looking to gift a philanthropic gift this holiday season, Plan International Canada's Gifts of Hope tell a great story. While many charitable gifting programs direct your donation to a specific cause, Gifts of Hope directs your donation towards a cause that suits your (or the gift recipient's) interests and passions. More than 60 gifts are available at a variety of price points, which help support a variety of causes including girls' rights, global health, climate change, food security and more. This year, Plan International Canada will be matching 95% of donations for even greater impact.
---

Works of art by Darlene Kulig
— BEAUTIFUL GIFTS THAT GIVE BACK
price: vary where to buy: darlenekuligartist.ca
Guardian Angel True North Spirit Face Mask (Adult ONE SIZE)
In times of trouble remember we always have a Guardian Angel watching over us. The original painting was commissioned by a very dear friend of Darlene's to represent the deep enduring love of family. The painting has been turned into a 'wearable art' mask, designed with protection and comfort in mind and for breath-ability. The masks feature a comfort band to create less pressure around ears and a better fit.$10 per mask will be donated to Craig Kulig Memorial Fund which funds cancer research at The Ottawa Hospital. The masks are sustainable, environmentally sourced and Canadian made! price: $25.00 plus tax & shipping
Fine Art 18" x 18" Pillow Slip Covers
These beautiful pillows will be in Canadian Embassies in 2021 and are now available for your home. Printed and sewn in Mississauga on polyester using water-based inks with a zipper enclosure on the bottom. Choose between Red Canoe Resting in Strawberry Moonlight or Moonlight on Snow Laden Trees. A portion of proceeds go to The Craig Kulig Memorial Fund which funds cancer research at The Ottawa Hospital. The pillow slip covers are sustainable, environmentally sourced and Canadian made!price: $120.00 plus shipping
PICTURED ABOVE: (LEFT TO RIGHT) Gardian Angel True North Spirit Mask, Red Canoe Resting in Strawberry Moonlight Pillow Cover and Moonlight on Snow Laden Trees Pillow Cover
---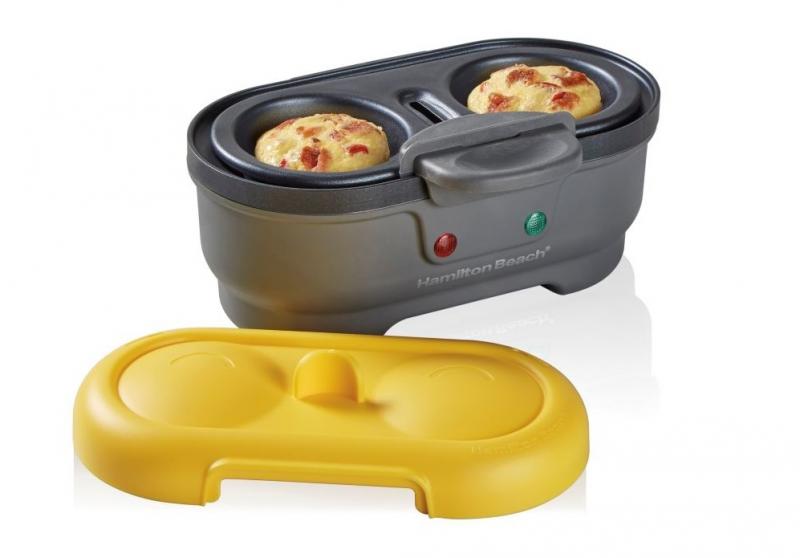 Hamilton Beach Egg Bites Maker
— THE PERFECT HEALTHY BREAKFAST SOLUTION FOR ANYONE ON YOUR LIST!
price: $49 where to buy: Home Hardware
Do you love coffee shop style egg bites? Enjoy delicious egg bites from the comfort of your own home with the Hamilton Beach Egg Bites Maker*. It makes two egg bites or two poached eggs in under 10 minutes and its compact, easy-to-store design fits anywhere.
*Model Number: 25505C
---

OLANG Boots Make Light Work of Winter
— EUROPEAN STYLING COMBINE WITH BUILT-IN PIVOTING CLEATS FOR THE BEST BOOTS TO GET YOU THROUGH THE WINTER
price: vary where to buy:Click here to find a retailer near you
Now more than ever, we want to prioritize our safety to protect ourselves and our loved ones. The new Olang 2020-2021 collection was designed to keep everyone safe and comfy. Equipped with a stainless steel pivoting and folding cleat system, the boots will let you stay up on your feet all winter long. With the huge variety of textures and styles, you can undoubtedly find a perfect pair of boots that will elevate your winter look.
The comfort zone of -30 degrees Celsius and the multilayer adjustment innersole made of 90% wool with insulating and reflective aluminum film will ensure your feet are warm even on the most chilling days. With styles for both children and adults, visit olangcanada.com to see the full line of OLANG boots.
PICTURED ABOVE: (LEFT TO RIGHT) Adele Nero $280, Meribel Cuoio $299, Glamor Rosso $255, Pop Nero $220
---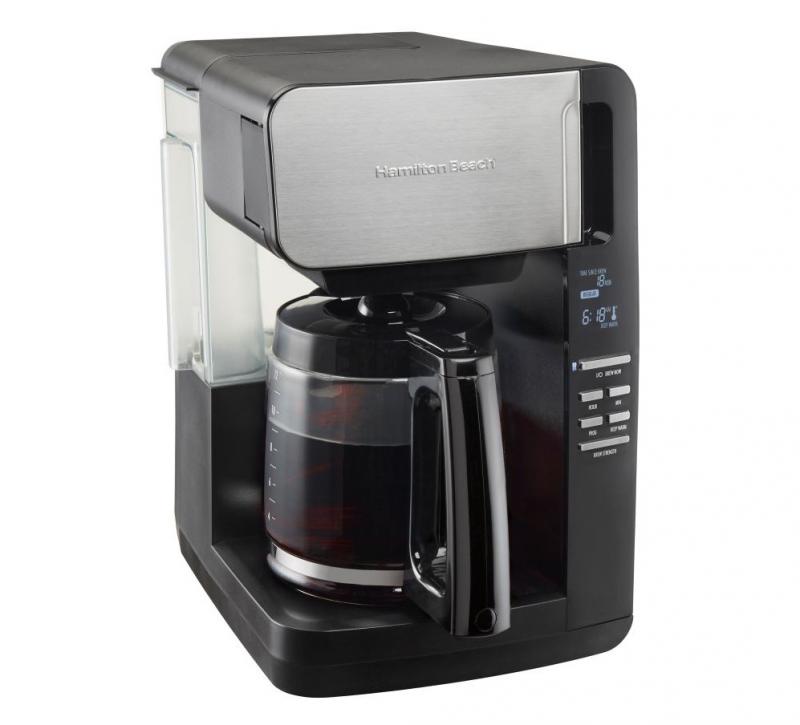 Hamilton Beach Easy Access Ultra Programmable Coffee Maker
— THE GIFT OF WAKING UP TO THE AROMA OF FRESHLY BREWED COFFEE EVERY MORNING
price: $79.99 where to buy: Home Hardware
The Hamilton Beach Easy Access Ultra Programmable Coffee Maker* has a large 12 cup capacity and a convenient easy-access design. The brew basket swings out to add coffee. And the water reservoir with handle easily removes for filling.
*Model Number: 46203
---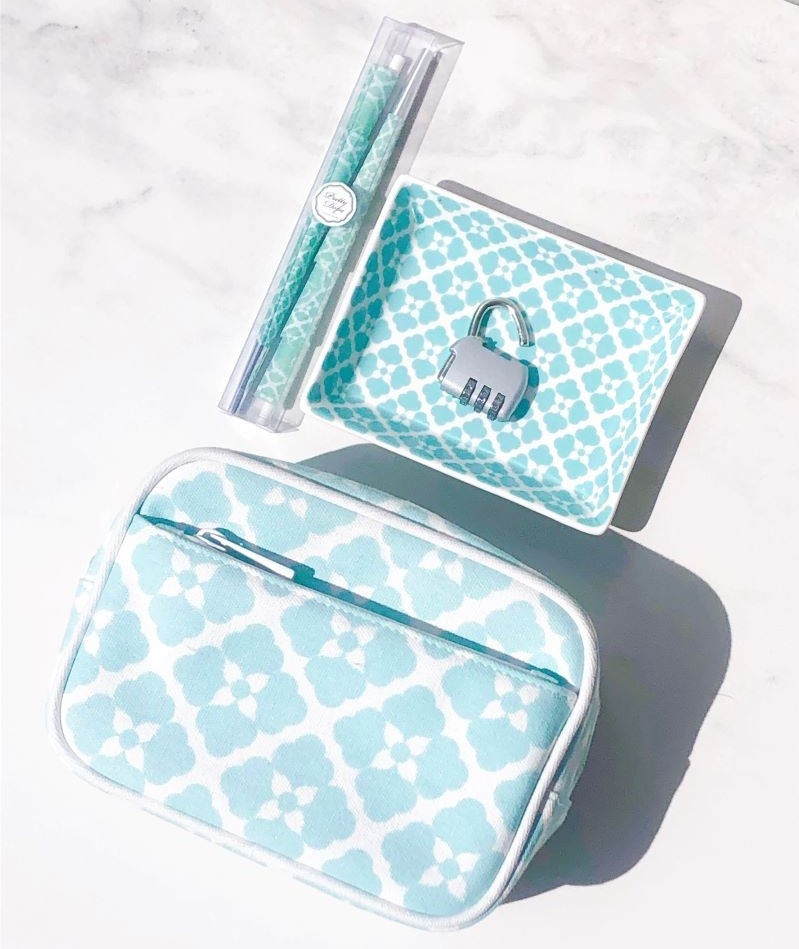 A Pretty Dope Kit
— THE IDEAL GIFT FOR THE STIGMATIZED 'CANNA-SSEUR' IN YOUR LIFE!
price: $99* where to buy: prettydopeaccessories.ca Order before Dec 15th for 20% off, plus free shipping.
Pretty Dope Accessories offers a luxurious and discrete collection of matching, feminine, cannabis accessories. Made for a sophisticated clientele, the collection includes an odour-trapping storage bag with a lock, matching multi-use tray, and matching custom printed pre-rolled cones (empty).
Made of thick canvas, the bag has an activated charcoal lining to trap nasty odours. Activated carbon is the main ingredient used in odour absorbing products (i.e. diaper disposal units) and is known to be effective at reducing odour. In addition, the bag comes with a silver 3-digit lock to ensure small hands (and paws) stay out of your stash, while a tightly sealed zipper helps to lock odours in. The logo is strategically placed inside for discretion, so it can be left out without suspicion.
The matching pre-rolled cones come in a pack of 6 each and are branded with the 'PD' logo. They are slow burning, eco-friendly, made of natural palm pulp, and use ink made of edible hempseed and soy oils with natural pigments. Each one is hand rolled and glued using edible, non-toxic adhesive.
*Products are also available separately. See website for pricing
---

FoodSaver Multi-Use Food Preservation System
— KEEPS FOOD FRESH FOR UP TO 5X LONGER
price: $199 where to buy: foodsaver.ca or at Canadian Tire
The FoodSaver® Multi-Use Food Preservation System combines the power of a heat sealer with the convenience of a handheld vacuum sealer, in one unit. Use the heat seal strip for long-term preservation in the freezer, and the handheld sealer for short-term preservation in the fridge or pantry. This Food Preservation System keeps food fresh up to 5x longer in the freezer compared to ordinary storage methods, and also helps prevent freezer burn. FoodSaver can also help fridge and pantry items stay fresh for longer. For even more ways to use your FoodSaver, try the marinate setting for flavour in minutes, and the dry and moist settings for an airtight seal regardless of the type of food you're sealing. This unit's sleek, modern design features a sleek silver finish that looks great in any kitchen.
---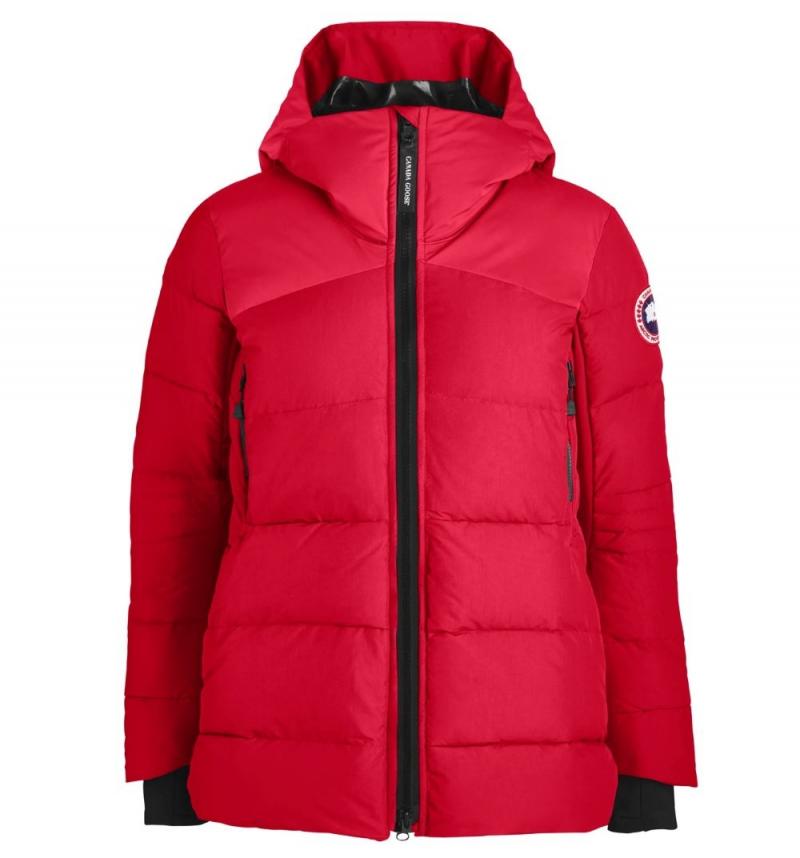 Canada Goose Hybridge Down Coat
— LIGHTWEIGHT WARMTH DESIGNED FOR PEOPLE IN MOTION
price:$895 where to buy: online at canadagoose.com or in Canada Goose stores including the new Rideau Centre location
The Hybridge collection leverages Canada Goose's expertise in down insulation while ensuring outstanding mobility. Design features include: Tri-Durance fabric on the hood and shoulders, reflective details for visibility, dynamic knit fabric for range of motion, 4 exterior pockets, 2 internal pockets, venting, and recessed power stretch cuffs with thumbhole construction. The Hybridge is the pinnacle of innovation for Canada Goose. It is a highly versatile jacket that can carry you from fall through winter.
---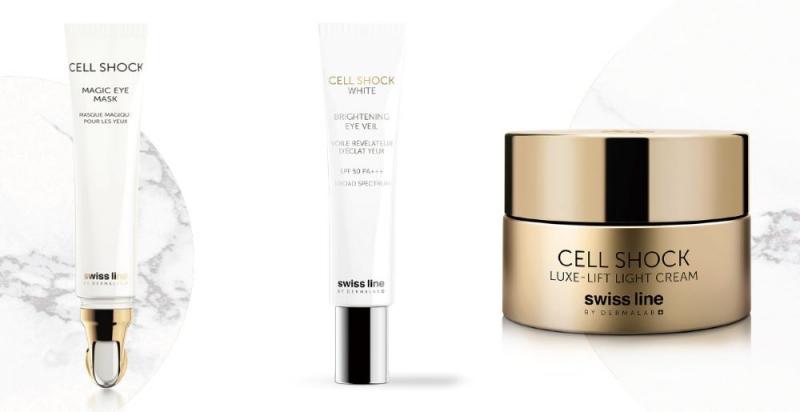 Swiss Line Skincare
— A BLEND OF SWISS SCIENCE AND GENUINE GLAMOUR
where to buy:major retailers or at swissline-skincare.ca/
Magic Eye Mask is perfect for frequent travellers, irregular sleepers or anyone who can't live without eye concealer. price: $160, 20 ml
Brightening Eye Veil SPF 50 pa +++is suitable for all skin types and offers UVA/UVB broad spectrum protection. Filled with antioxidants, anti-inflammatories and brighteners to prevent future pigmentation disorders triggered by environmental assaults. price:$140, 20ml
Luxe-Lift Eye Creamprovides immediate comfort and elasticity as it improves skin density, reduces lines and wrinkles, and fights dark circles. Part of the Cell Shock line that women from around the world have been using for 20 years price: $199, 15 ml
---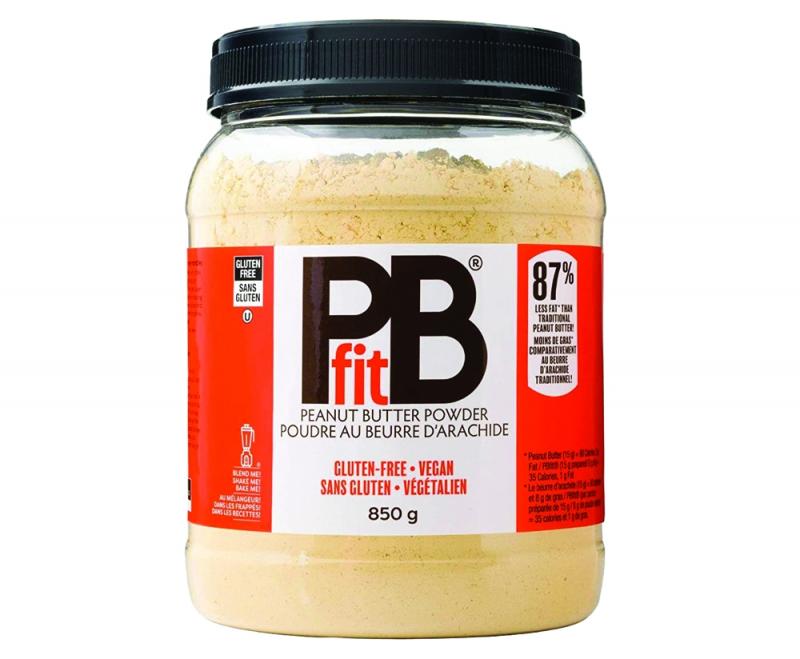 PBfit
— AMERICA'S MOST POPULAR PEANUT BUTTER
price: $28.99 where to buy: amazon.ca
PBfit, the wildly popular peanut butter powder with 87% less fat and 1/3 the calories of regular PB is now available on Amazon in Canada. This #1 selling peanut butter is vegan, gluten-free, dairy-free, soy-free, but not taste-free! Containing 3 simple ingredients — gently pressed roasted peanuts, coconut palm sugar and a pinch of salt — PBfit can be easily added to smoothies for a nutrient boost. When you're looking for that creamy peanut butter texture, just add water and mix.
---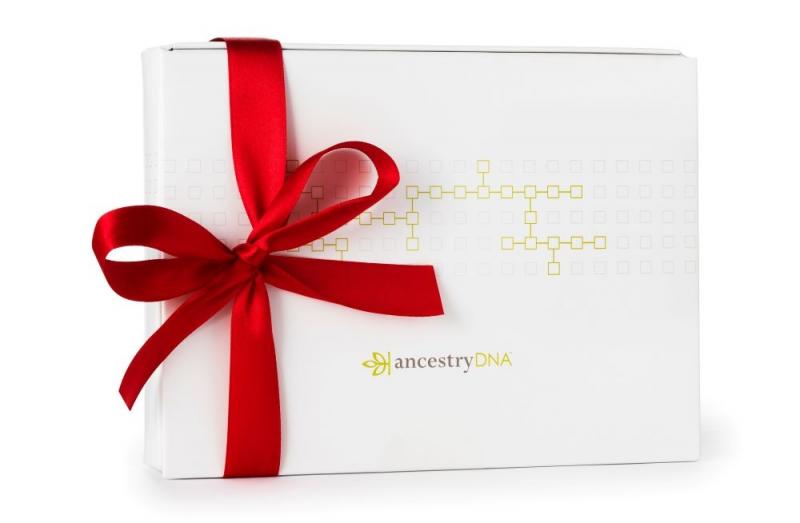 Ancestry.ca
— GIVE THE GIFT OF SELF-DISCOVERY
price:$129 where to buy:www.ancestry.ca
AncestryDNA is a consumer DNA test that gives you a break down of your ethnicity from more than 1,000 regions worldwide and connects you with living relatives from a network of more than 18 million people globally. And AncestryDNA is the gift that keeps on giving, with more ethnicity regions added to the experience as the science develops. This year for example, AncestryDNA was able to offer more precise results in regions in West Africa, northwestern Europe, the Americas, Oceania, and Southeast Asia. Family and friends will be ecstatic to receive a gift that gives them the opportunity to learn more about themselves while creating lasting and memorable experiences.
---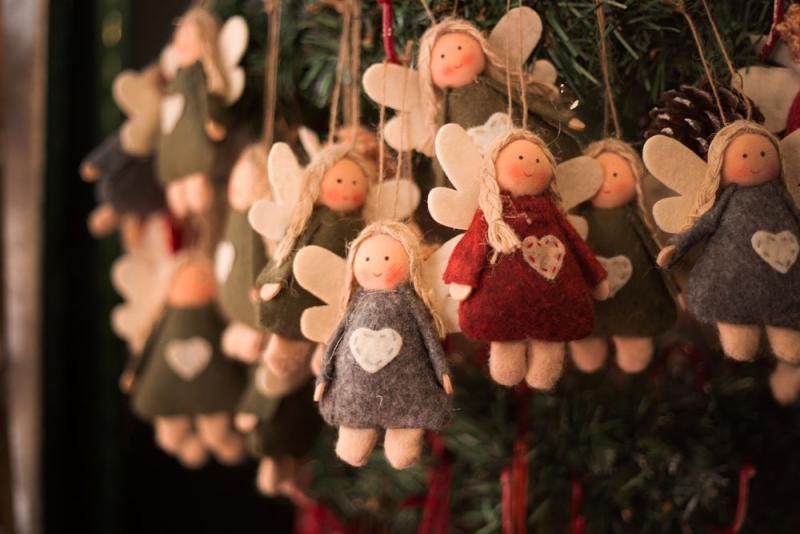 Get shopping and support local artisans
— BUY LOCAL HANDMADE GIFTS FROM COMMUNITY ARTISTS
price:varying prices where to buy: ottawaartisans.com
Craft fairs are simply fun. They are a popular way to support local artisans and the one-on-one with small vendors makes buying seasonal items, homemade delicacies, and that "Oh my, how cute is that" item for yourself so enjoyable. Ottawa Artisans is an online platform to promote local artists and vendors that launched in February 2020. It hosts more than 220 vendors, featuring more than 4,000 handmade products available for purchase. It is the shopping destination for Christmas and beyond.
---

Hamilton Beach Stovetop Sear & Cook Slow Cooker
— FROM BUSY FAMILIES TO STUDENTS LIVING AWAY FROM HOME, THIS MAKES A GREAT GIFT !
price: $59.98 where to buy:Walmart Canada
Lock in the flavour by searing and browning on the stovetop, then finishing your meal in the Hamilton Beach Stovetop Sear & Cook Slow Cooker. Includes high, low and warm settings and removable, dishwasher safe 6-quart pot that is safe to use on the stovetop or in the oven up to 400° F.
*Model Number: 33669C
---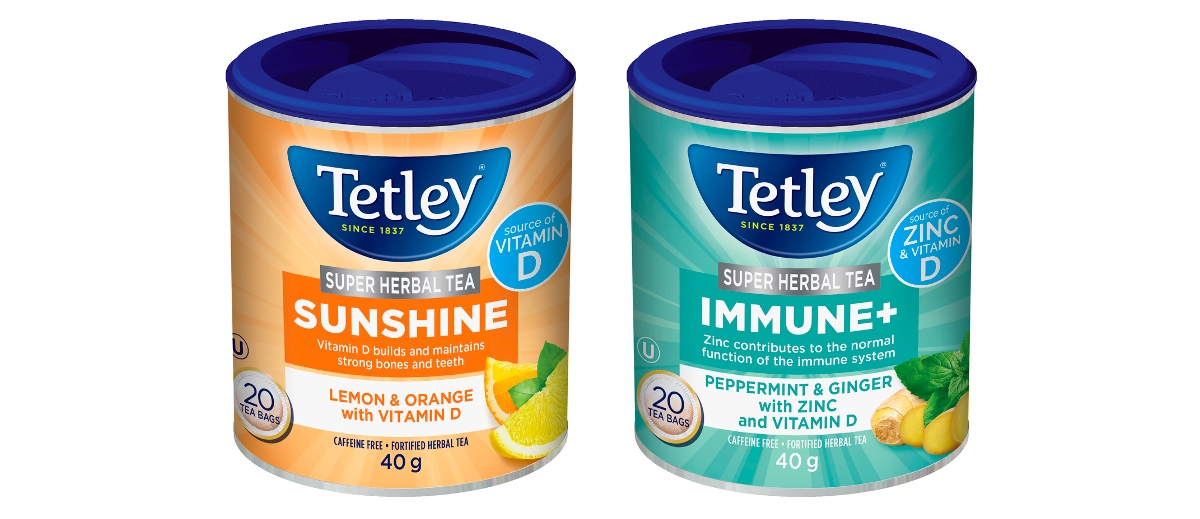 Tetley Super Teas Collection
— CANADA'S FIRST LINE-UP OF TEAS FORTIFIED WITH VITAMINS AND MINERALS
price:$2.95 where to buy: major retailers
A great stocking stuffer!! SUNSHINE Lemon & Orange, fortified with Vitamin D and IMMUNE+ Peppermint and Ginger, fortified with both Zinc and Vitamin D are new additions to Tetley's line of herbal teas, designed with the health of Canadians in mind. Approved by Health Canada, these two teas boost the immune system and increase Vitamin D intake — both of which are important year round and even more so during the colder and darker months. In fact, each cup of SUNSHINE and IMMUNE+ tea contain 23 per cent of your daily recommended Vitamin D intake.
---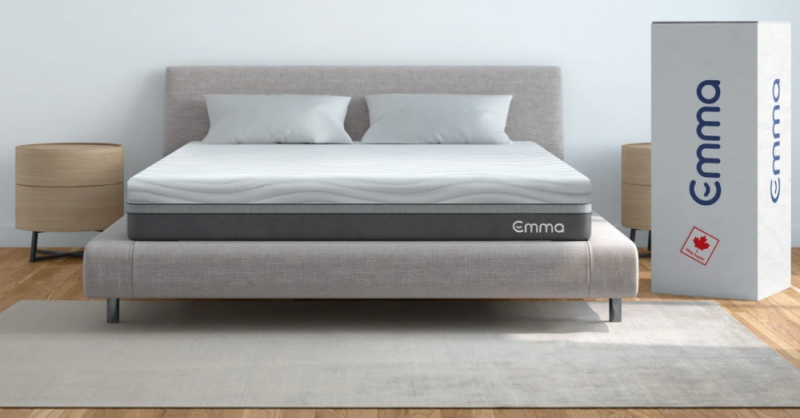 Emma
— THE GIFT OF GREAT SLEEP
price: starting at $799 where to buy: emma-sleep.ca
Europe's most award-winning bed-in-a-box mattress is called EMMA. The outer layer keeps you from overheating and adjusts to your body temperature so you get the best sleep while the Airgocell® foam layer distributes pressure evenly. The memory foam layer adapts to your body's contours while the final layer is made of HXR material and is designed for spinal alignment. EMMA is manufactured based on new design and science, and lasts as long as a traditional mattress. Best of all, EMMA is delivered to your doorstep in a very easily maneuverable box. It is easy to set up and comes with a 100-night money back guarantee. If not, then you can return it for free and get a full refund. For a limited time, use code OTTAWALIFE for a 40% discount off of purchase.
---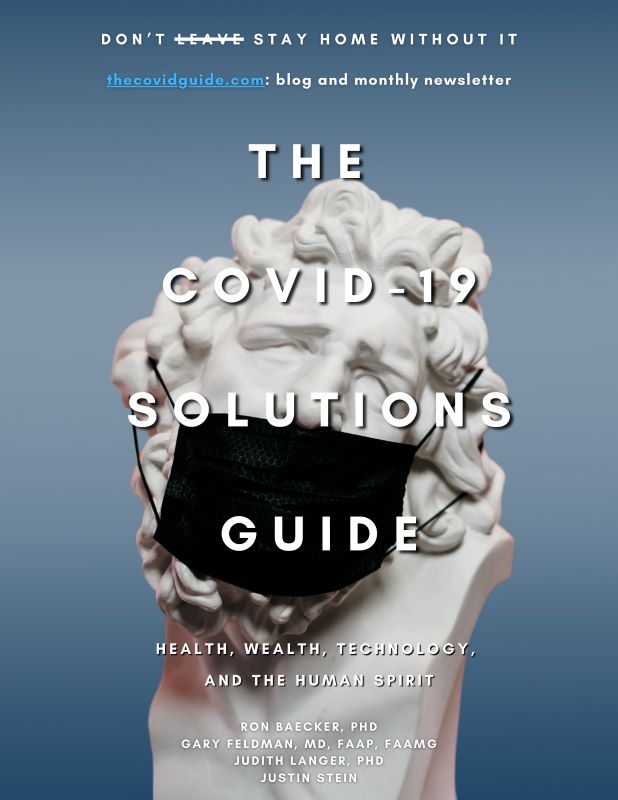 The COVID-19 Solutions Guide
— A MUST READ FOR CANADIANS!
price: $12.95 where to buy:thecovidguide.com or your favourite Ebook retailer
The COVID-19 Solutions Guide is the first comprehensive e-book, blog, and monthly newsletter about the pandemic. Professor Arvind Gupta, a former President of the University of British Columbia has described the book as: Equal parts down-to-earth advice on how to handle everyday life and an easy-to-understand description of the technical intricacies of pandemic modeling and vaccines. The COVID-19 Solutions Guide is highly relevant to both experts and novices. Its goal is to achieve a more informed and resourceful citizenry grappling with current challenges.
---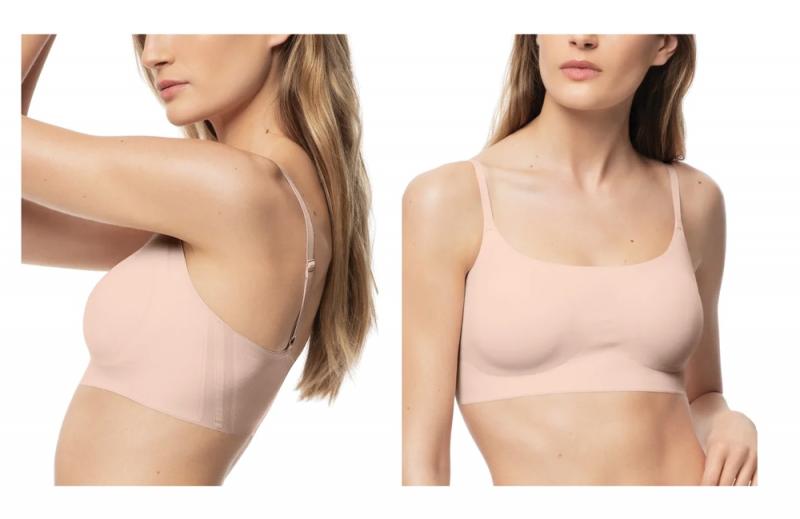 The New Wave Collection by Wonderbra
— SEEMLESS, WIREFREE PULLOVER BRA
price: bra $52 briefs $18 where to buy:wonderbra.ca or your favourite retailer
Feel great this season with a bra that provides support and flexibility and that doesn't dig, pinch or bind. With comfort being more important now than ever, the New Wave Collection delivers styling, fit, and comfort for all women. The pull-over bras are modern, simple, effortless, and extremely comfortable. The lightweight second skin fabric and fusing achieve natural shaping, flexibility, and recovery without stitching. Double the comfort with a pair of New Wave briefs. Bras and brief are great for all shapes, sizes, and ages and make great stocking stuffers!
---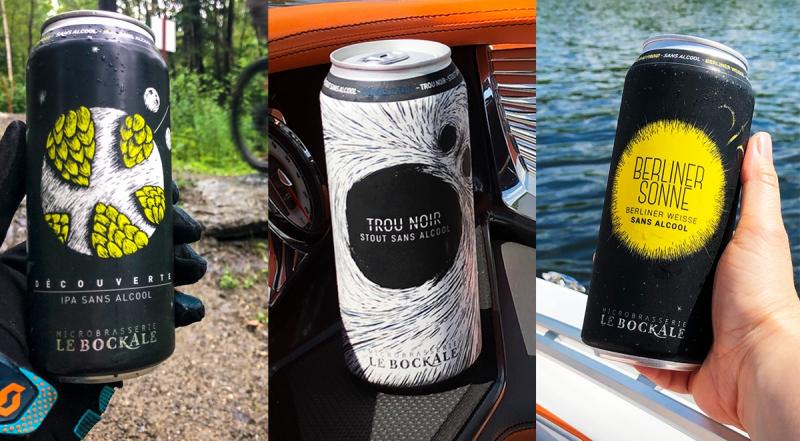 Make sure to have BockAle on hand for the holiday!
— BEER CONNOISSEURS' FAVOURITE NON-ALCOHOLIC BEER
price: starting at $45 x 12 where to buy:select thebeerstore.ca locations or at boutique.lebockale.com/en
Thirsty Canadians can now enjoy the pleasure of a great craft beer without the alcohol. Quebec Microbrewery BockAle's renowned non-alcoholic beers are available Canada-wide. BockAle's three non-alcoholic popular craft beers the Trou noir (stout), Découverte (IPA) and Berliner Sonne (Berliner Weisse) can be purchased through BockAle's online store.
---
Pfister faucet
— COMPLETE YOUR KITCHEN STYLE AND DEFINE YOUR LOOK WITH THE RIGHT FAUCET
price: ASHFIELD 2-handle Pull-Down Kitchen Faucet $1,062 where to buy:pfisterfaucets.ca or your favourite home improvement retailer
In these times when we are all home, why not splurge on a new kitchen faucet.Think of it as a kitchen pick-me-up. The faucet is among the most high-traffic places in your home. Everyone in the house uses it, and as a focal point, it can carry your style — or make your kitchen feel disjointed. Pfister offers many faucet styles including the classic pump-style handles and a swooping design of the Ashfield family line (pictured above) which brings a look to the kitchen reminiscent of the farm. Available in three finishes, it is a functional work of art that speaks to a simpler time.Pfister also has a full line of touchless technology faucets and is known for its innovative technology that includes water conservation features.
---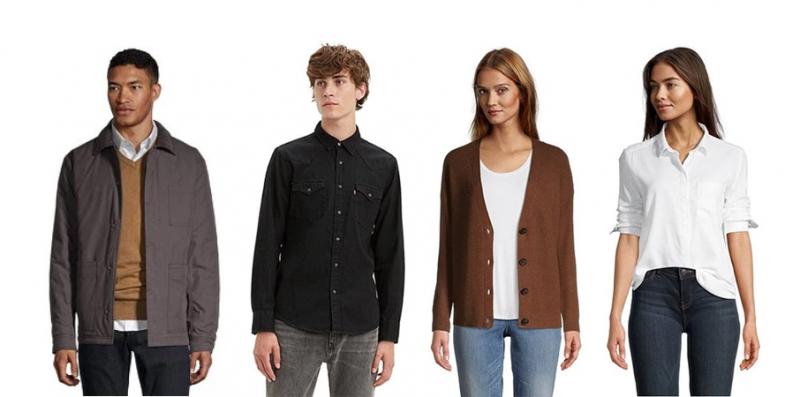 Mark's "All Things Simple"
— THE 'NEW NORMAL' IS REDEFINED WITH SIMPLE, VERSATILE ESSENTIALS
price: see below where to buy:marks.com
The pandemic has brought a new normal to Canadian style. Essentials have become the new luxury and Canadians want shopping for clothes to be the easiest thing on their to-do list — so they can get back to enjoying what really matters. Mark's Canada's new "All Things Simple" versatile collection of wardrobe essentials is a curated by Canadian stylist, Afiya Francisco. It includes five looks for both men and women. All Things Simple from Mark's may be designed to make shopping for clothes easy but it makes buying holiday gifts a breeze!
LEFT TO RIGHT: Denver Hayes Men's Field Jacket $129.99, Levi's Men's Barstow Western Shirt $69.99, Denver Hayes Women's Cosy Button Front Cardigan $49.99, Denver Hayes Women's Button-Up Shirt $39.99
---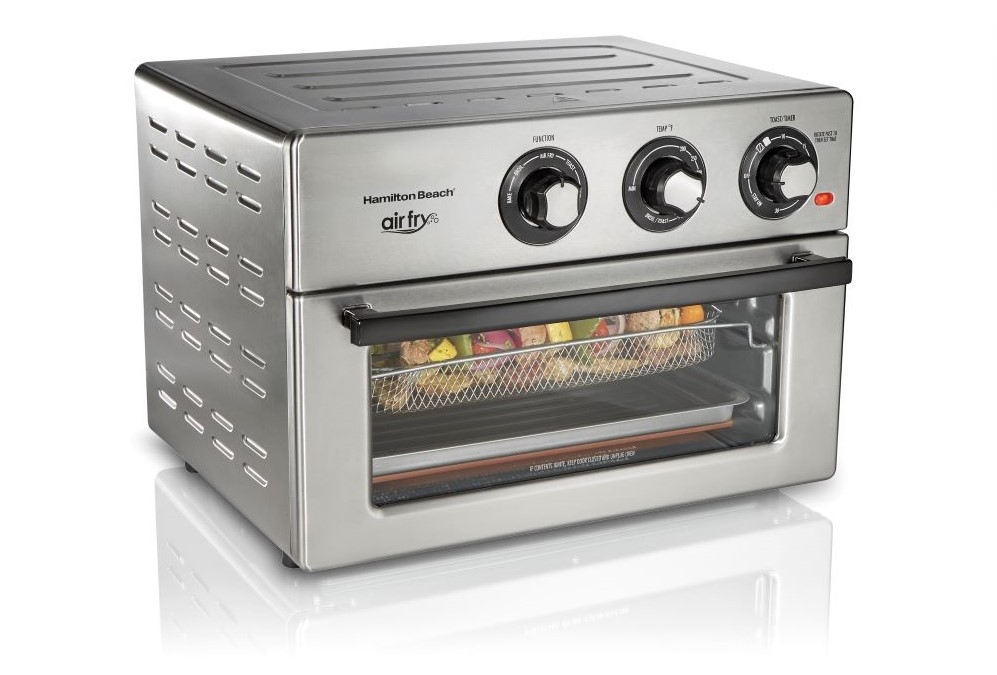 Hamilton Beach Air Fry Countertop Oven
— AIR FRIES WITH LITTLE OR NO OIL!
price: $149.99 where to buy: Canadian Tire
The Hamilton Beach Air Fry Countertop Oven is the multi-functional appliance you'll use for every meal, whether you're cooking for one or for a large family. The powerful air fry function cooks food faster with the crisp and even browning you love.
*Model Number: 31225C
---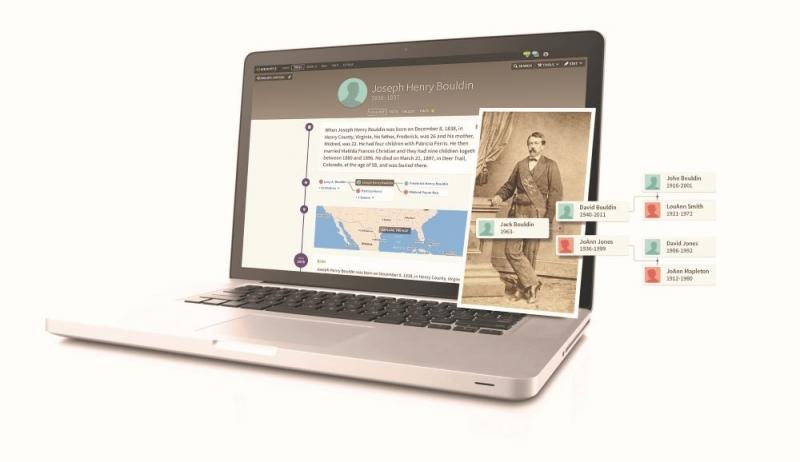 Ancestry.ca
— THE FAMILY HISTORY WEBSITE
price: $14.99 per month where to buy:ancestry.ca
Gift your family and friends a subscription to Ancestry.ca, a family history site that works in tandem with AncestryDNA or as a standalone experience - where they can build their family tree and search through billions of digital historical records worldwide, to discover the stories of their ancestors' lives: where they lived, how and when they arrived in Canada, if they served in the military, the achievements they reached and challenges they overcame. And best of all, it's an activity that families can do together this Holiday.
---
Header Photo by Element5 Digital, Unsplash
Recommended Articles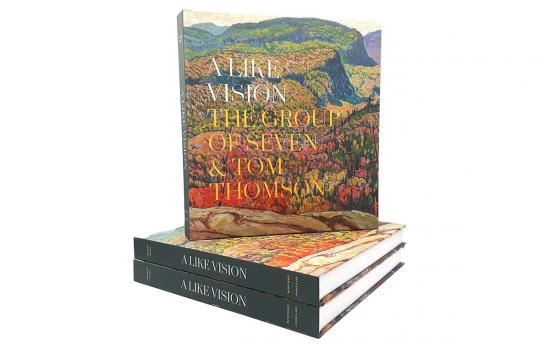 A Like Vision is a lavish celebration of the legacy of Tom Thomson and the Group of Seven, Canada's canonical landscape painters.
Read full story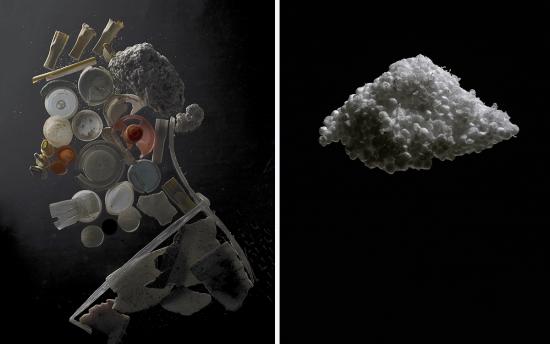 An exhibition of the work of Ottawa Photographer John Healey, winner of the 2020 Project X Photography Award.
Read full story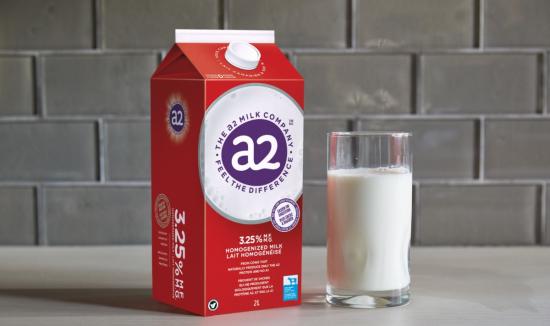 a2 Milk™ comes from cows that naturally produce milk with only the A2 protein type, or put the other way, doesn't contain the A1 protein type.
Read full story
Comments (0)
*Please take note that upon submitting your comment the team at OLM will need to verify it before it shows up below.