Good Reads
5 brilliant gifts for your student child moving to Ontario
5 brilliant gifts for your student child moving to Ontario
Even though the COVID-19 pandemic has disrupted so much of conventional life, requiring social distancing throughout the world, it hasn't been allowed to hold back the most important things. Perhaps the best example is education. Meeting up with your friends can wait, but tuition can't. The rise of remote learning has certainly helped with this, but it's also vital — both socially and academically — for students to have opportunities to spend time together in person.
Accordingly, the traditional process of students moving into shared accommodation must continue where possible. It's also useful for protecting parents (who are markedly more likely to be seriously harmed by COVID-19 than their children, it must be noted) by keeping them apart.
Let's say you're in the position of preparing for your child to make such a move in Ontario, then, and wanting to help out however you can. What can you get them to help ease the transition, particularly during such a difficult time? Here are some useful gift ideas.
Tenant insurance
While it's true that you need to let your college-age kids take charge of their own finances to a significant extent, that doesn't mean that you should be totally hands-off when it comes to paying for fundamental things beyond rental itself. Tenant insurance is extremely important for guarding against break-ins or issues with landlords, yet students often forget about it.
Through an online service like Duuo, you can get a tenant insurance policy going very quickly and easily, then let your child know that there's one thing they don't need to worry about. You should also take the opportunity to extol the practicality of getting insurance. When they get to the point of fully paying their own way, this will help them make good choices.
Winter clothing
Summer clothing is relatively easy to handle: when the weather's warm and comfortable, it's easy to wait for it to be delivered (buying clothing in person is going to be tough for a long while). The need for winter clothing, though, is much more pressing. When it's cold and/or wet enough that such clothing is necessary, it's tough to cope if you don't have any.
You don't need to buy enough for an entire wardrobe. Just cover the basics. In particular, a well-designed winter coat that's suitable for wet or dry weather, and some shoes with decent waterproofing. It's important to get outside and exercise, especially at the darkest points of the year, and they'll need to pick up groceries on a semi-regular basis.
A sturdy backpack
On the topic of picking up groceries, the value of a reliable backpack can't be overstated. Whether they're stocking up on staple foods or carting course textbooks between seminars, your child will need a carrying solution that maximizes available space and ensures decent comfort even when it's full (as it often will be).
When looking at backpacks, consider brand, material, capacity, added features (like cable holes for charging electronic devices), and lining (some backpacks have thermal insulation, making them useful for carrying frozen items or keeping flasks warm during cold days). You don't need to spend a huge amount to get something of decent quality, but don't scrimp either. A good backpack should be able to last for the entirety of their time in education.
Headphones
Avoiding distractions is absolutely essential for students, but it's increasingly challenging since it's hard to get personal space when so many places are closed and it's cold outside. This is why high-quality noise-cancelling headphones make superb gifts, cutting through whatever's happening in the background and replacing it with a gentle hum.
You can get effective headphones at various price ranges, but be sure to get some with active noise-cancellation (some that are described as noise-cancelling are technically noise-isolating). And read reviews first from a site like RTINGS (from a Canadian company, no less). Even well-known brands can produce some mediocre pairs, so there's no guarantee that a set of Bose headphones will be good value for money.
A food hamper
Lastly, when your child is moving elsewhere, one of the best things you can get them is an assortment of their favorite snacks. Absolutely everyone gets homesick on occasion, even if they haven't gone very far, and having some delicious reminders of home always makes it easier to get through that feeling.
If possible, choose some things that will last for a while so they don't feel the need to finish everything within days (healthy eating is important). Chocolate, preserves, anything salted: if you want to include fresh things, find some that are suitable for freezing (but not too many, since there may not be much freezer space — particularly if it's communal).
Image credit: Pexels
Recommended Articles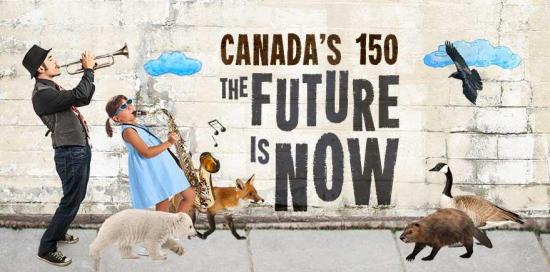 We profile Emily Cooper, the woman behind the TD Ottawa Jazz Festival's uplifting artwork!
Read full story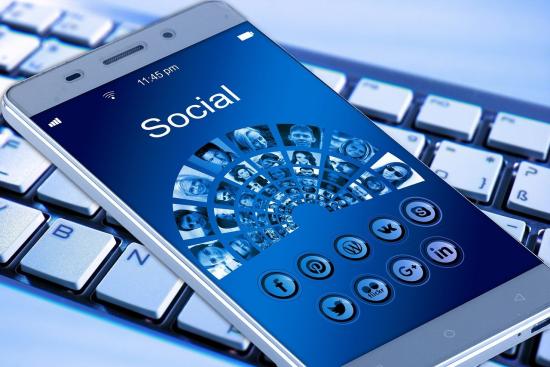 If you are in the process of starting up or running a business, you probably understand the importance of using social media as a marketing tool.
Read full story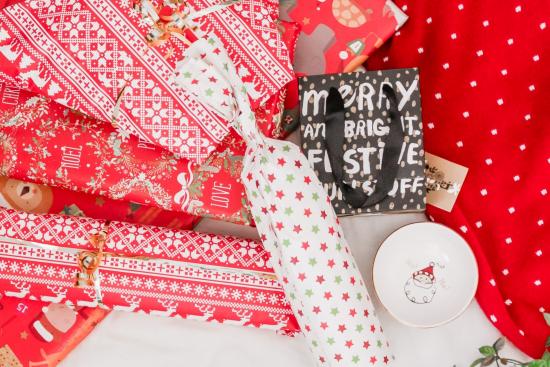 When it comes to gifts, finding the right one is always tricky
Read full story
Comments (0)
*Please take note that upon submitting your comment the team at OLM will need to verify it before it shows up below.