Health
6 strategies to help you cope with stress
6 strategies to help you cope with stress
It is officially November, daylight savings is almost upon us, winter is approaching, university students are in the throws of midterm exams, the holidays are in sight, and stress levels are high. Finances, holiday pressure, studying, work, and seasonal mood effects are regular occurrences we all face at this time of year. No matter how common, struggles are struggles, and it is important to be prepared to deal with life when things pile up.
Stress is proven to have both beneficial and detrimental effects. The right amount can motivate productivity and prevent boredom, while a high dose can lead to depression and physical illness.
To keep stress at a healthy level, there are tricks you can use to monitor and manage it. Different techniques work for different personalities; here are some of the most effective, popular, and accessible ways to maintain a clear head during hectic times.
Detailed to-do lists
A catalyst for stress is the nagging feeling of a million things to do swirling around your mind. During times of high responsibility, take some weight off your shoulders by writing down a plan for each day the night before. Scheduling specified times for work or study, breaks, social meetings, and other daily affairs lets you take care of your responsibilities and enables you to focus on one thing at a time without fear of forgetting what comes next. Scheduling breaks gives you something to look forward to when taking on a difficult task, and checking that task off will feel good.
Get out of the house
Sometimes looking at the same things for too long can leave you feeling drained and groggy. If you can't stop looking at the task at hand, you can stop looking at your surroundings. Move your work elsewhere: a coffee shop, a park, a friend's house, or a library. A change of scenery, big or small, immediately stimulates the brain; it will help your work feel a little easier.
Sometimes you need to step away from what you are doing entirely. Instead of closing your computer and heading to the couch for a break, get outside for some fresh air. Try going for a walk or sitting outside. If the day is prohibitively cold, grab a coffee or a snack from a nearby coffee shop or bakery. A quick physical diversion can do wonders for your mood.
Accept support
Sometimes circumstances feel extra hard. If stress starts to turn into anxiety, do not be afraid to ask for help. It can be daunting to turn to someone else for support, as many people fear burdening others, but everyone feels stress, and few can overcome it without help. Vulnerability can be nerve-wracking, but the comfort of someone who understands your feelings will make you feel better. Talking to someone about your stress can avert feelings of isolation, and possible depression. Reach out to family, a trusted friend or consult one of the following resources for help:
Youth Services Bureau Crisis Line: 613 260 2360
CMHA Ottawa Anxiety Services 24/7: 1 866 531 2600
Metis and Inuit Hope for Wellness Help Line: 1 855 242 3310
Ottawa Distress Centre: 613 722 6914
Replace the missing sun
We spend many months without enough sun. The sun is responsible for a lot of our vitamins and happiness hormones, specifically serotonin. When light hours of the day are fleeting, it can be hard to find the motivation to practice self-care or be productive. Seasonal Affective Disorder (SAD) lamps use filtered UV light to replicate some of the positive mental health effects of the sun. Turning one on for a few hours every day gets the serotonin pumping and regulates melatonin, alleviating winter sluggishness. There are many SAD treatment lamps available for a variety of budgets.
Move your body
A quick endorphin boost can turn anyone's mood around. Feeling overwhelmed leads to restlessness and difficulty concentrating. It is important to have an outlet. Whether it's a walk, a run, pilates, yoga, a gym visit, or simply playing with a pet, movement changes the course of thought, stimulates the body, and calms the mind, reducing levels of cortisol.
Eat well
What you put into our body determines the energy you send into the world. It is tempting in our busy society to choose the fastest, simplest meals to hold us over until the next one. For maximum metabolism, brain function, and energy levels, your body needs the right nutrients. Proper carbohydrates, vitamins, fats, and proteins can be consumed quickly, but they require a bit of planning. No matter how busy, eating the right foods should always be a priority.
Recommended Articles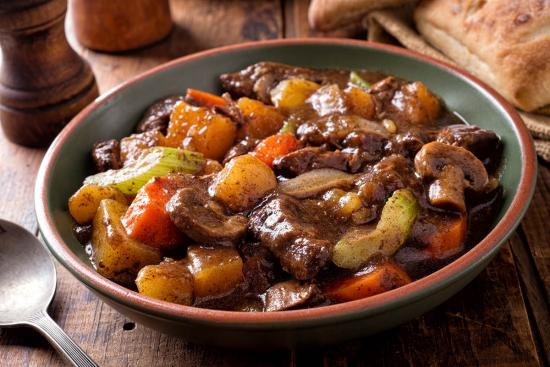 With cooler temperatures and shorter days, I find clients turning to food to comfort them after a busy day, lack of sleep, or stressful day.
Read full story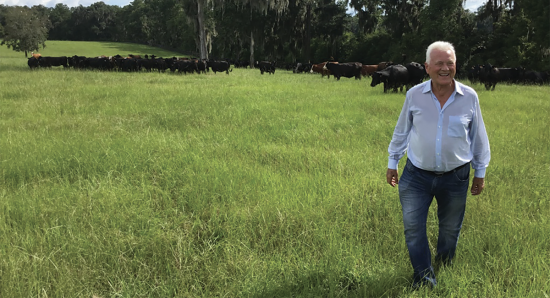 Frank Stronach believes The GUHAH Way will inspire individuals of all ages to embrace organic foods and healthy eating and will become a large and powerful voice for parents across the country
Read full story
There's no shortage of fall-themed treats! Here are a few of our favourites . . .
Read full story
Comments (0)
*Please take note that upon submitting your comment the team at OLM will need to verify it before it shows up below.