Travel
5 Winter Jazz Festival Shows You Shouldn't Miss
5 Winter Jazz Festival Shows You Shouldn't Miss
Ok, I get it. For most, festival season begins when colourful patches of spiky topped flowers start punctuating the parks and landmarks of the Nation's Capital. The sun beams, you get to toss off your 467 layers and slip into something that doesn't weigh the clothing equivalent of a family of hippos nestled nicely in the back of a dump truck. Yeah, as I said, I get it. Sun, warmth and festival season go together like PB and Jelly, Centretown and construction and Trump and Twitter.
But, to me and many a music lover in Ottawa, the season officially kicks into gear when that first sax solo pierces the chill to announce the TD Winter Jazz Festival. Though not as well-known as its sun kissed older sibling, the now in year 7 fest circuit youngster manages to make a lot with what it's got. Once again, organizers have managed to pack in so many shows on to La Nouvelle Scène's two stages over the three day festival you'd think the venue might just be ready to burst midway through day two!
If it did, there would be such a musical cornucopia of audible delights spilling out onto King Edward. Here's five festival picks we'd be scooping out of the snow. It may be cold outside but these are your hot tickets!

Barbra Lica
Thursday February 8 @ 9:00pm, La Nouvelle Scène Studio A

Last year, researches announced that a new bright star could twinkle in our night sky come 2022. For those following Canada's jazz scene we don't have to wait that long (or a cosmic explosion 1,800 light-years away) to see the newest rising light. Vocalist Barbra Lica is riding a comet across the Jazzy Way Galaxy after her 2017 Juno nomination for I'm Still Learning. It's overdue for a woman who first discovered the music she adores when she was only six. She doesn't doll up her tunes with theatrics. Leave the glimmer for the constellations. Her songs are just pure charm as her themes move exquisitely between supernova breakups, pulsar blazing crushes and a lot of discovering just where it all fits in her musical universe.
Chet Doxas "Rich in Symbols"
Friday February 9 @ 9:00pm, La Nouvelle Scène Studio A

Not to keep with the above theme or anything, but you have to admit the name Chet Doxas makes for an amazing Star Wars character! Still, Chewbaca isn't busting out sax solos like him in this or any galaxy far, far away. Raised in a musical family by a musician father alongside a drumming brother, Doxas' destiny was, dare we say it, pretty well written in the stars. But his trajectory swept up more than just a love of music. Doxas has found a way to
seamlessly fuse painting with his songs. For Rich in Symbols, the art-lover composed his tracks by ear while gazing at some of his favorite paintings in various New York City museums. The work was inspired by the art movement coming out of NYC's Lower East Side between 1975-1985. Having the paintings projected behind the band as the corresponding soundtrack plays makes for a unique performance.
Paolo Angeli
Thursday February 8 @ 10:00pm, La Nouvelle Scène Studio B
Speaking of unique performances, if you want to keep your jaw in place you best bring a chinstrap when watching Paolo Angeli play the Sardinian guitar. It's hard to describe just what you are witnessing as you sit in awe wondering just where these sounds are coming from. Does it really have propellors? What are the pedals for? This hybrid between the stringed instrument we've all come to know and violoncello and drums is a one man orchestra you have to hear to believe.
33z Play Michael
Saturday February 10 @ 6:00pm, La Nouvelle Scène Studio A

They're baaaack and this time they bring with them one "Thriller" of a show! Last year, Petr Cancura and Ed Lister put together some of the best musicians and vocalists in the city to pay tribute to Prince. This time they share the unforgettable songs of none other than The King of Pop, Michael Jackson. If you were one of the fortunate few who packed into the standing room only show last February, you'll not soon forget the
popular tunes made fresh in the renditions by 33z. Kellylee Evans, Rebecca Noelle, Jeff Rogers, Angelique Francis, Lisa Pryce, Debbie Braham and Lucia Iacovitti-Villeneuve join the band for a night sure to get you singing and maybe even moonwalking in the aisles.
Taps and Traps: Heather Cornell and Jesse Stewart
Saturday February 10 @ 7:30pm, La Nouvelle Scène Studio B

Talk about moving to a different beat, Winter Jazz! Take tap dancer Heather Cornell, somebody who's been called the "Oscar Peterson of hoofing", and add local percussionist Jesse Stewart and you've got, perhaps, one of the most unique musical cocktails ever to step, shuffle and single buffalo their way onto the festival's stage. You'll be shaken AND stirred. Cornell learned from the best: Buster Brown, Eddie Brown, Harriet Browne, Cookie Cook, Steve Condos and Chuck Green, all first generation American tap master. You know she's bringing some blink-and-you've-missed-it moves in her suitcase. Stewart, however, is just the drummer to keep up and promises to cart along a wide variety of unusual percussion instruments of his own design to keep the beat.
Recommended Articles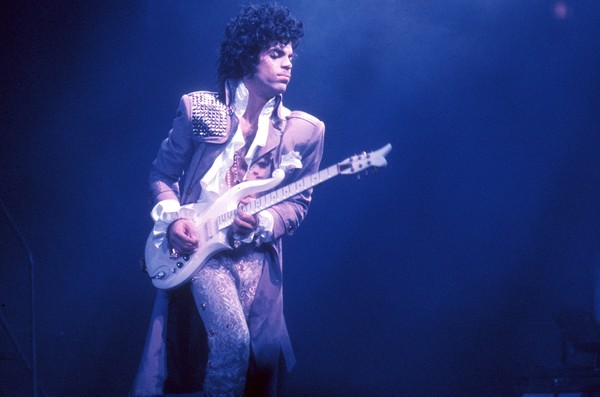 Petr Cancura was working on some music when he heard that the man who "was living a fairy tale" had died. Like the rest of the world, there was the initial shock followed by the feeling that such a talent that was Prince was claimed much too young.
Read full story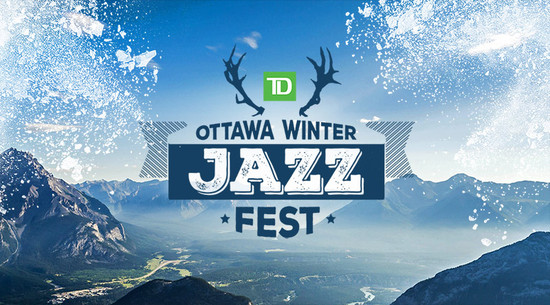 Jazz music may bring to mind smoky lounges and the rain drenched city streets of Film Noir before you think of snowstorms, -20 weather and ice skating but for the last six years the TD Ottawa Winter Jazz Festival has been adding a different kind of cool to the more frigid months in the capital.
Read full story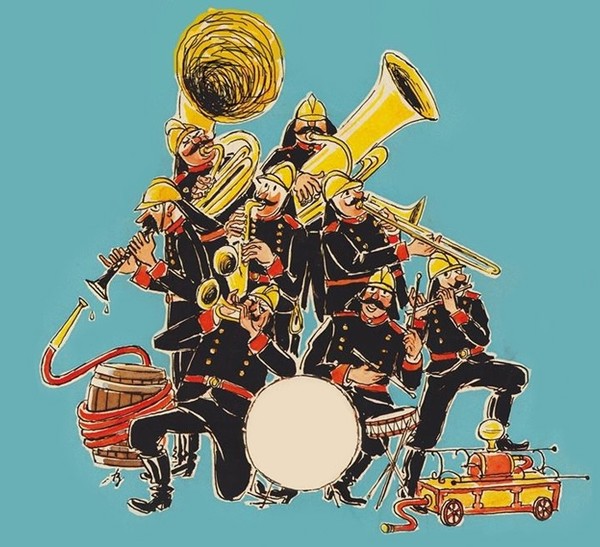 Just two years ago the Ottawa Citizen's Peter Hum suggested that local drummer Mike Essoudry was "downsizing musically". At the time, a musician who'd surrounded himself with big sounding big bands of up to ten members had decided to pair things down to something smaller. Even at that, there was still six of them on stage. It didn't last long.
Read full story
Comments (0)
*Please take note that upon submitting your comment the team at OLM will need to verify it before it shows up below.