54-40: Still Rocking Over 30 Years Later
As time goes by, those groups of old friends – the ones who have known each other for decades, seen it all and weathered the storms of time as a unit – can't always find the time to get together.
But when they do, when life grants them the excuse to steal away, relive the memories and create new ones – that's when the real magic happens.
For 54-40, one of Canada's seminal alternative bands who've been jamming together for 30 years, their Gold, Guts and Glory tour will be just this. Not only a chance to showcase the material from their thirteenth studio recording, Lost in the City, but a chance for a group of what front man Neil Osborne describes as "old fishing buddies," to reunite and light up the spark again.
"We don't get to see each other as often as you'd think," says Osborne about the veteran rock crew. "So, at the beginning of a tour we go out for a nice meal, have a couple bottles of wine and then get to work."
Work being 23 tour dates beginning in their native British Columbia and ending in Ontario; a fall season filled with the rebirth of their longstanding popular rock legacy, one that's stood the very long test of time amidst today's hyper-artistic sea of eager young musicians.
"You know, it used to be a lot different in our early days. When we were starting out as 'indie' – if you just had the wherewithal to make a recording and press vinyl you'd get noticed," says Osborne. "Now anyone can throw up a song on YouTube.
"In a lot of ways music is healthier because more people are doing it, but then I again, a lot of what's out there is becoming homogenized."
When three of the four 54-40 band mates came together in British Columbia in 1981, it took a few years of grassroots promotion – postering the city, playing small gigs and finding college airwave success – before the Canadian commercial breakthrough that was a result of their album Show Me, featuring the hits "One Gun" and "One Day in Your Life." Although songs like "Baby Ran" and "I Go Blind" (covered in 1996 by American band Hootie & The Blowfish) off their 1986 self-titled release eventually gained North American notoriety, it took an old-school kind of grind to get this band off the ground in their infancy. Today, the right number of YouTube views or a controversial Twitter account can oddly work wonders for new artists.
"Social media is just a new variation of what we used to do by printing t-shirts and handing out flyers, so we've adapted to do that now too – to a certain degree," comments Osborne on the age of digital promotion.
Aside from the obvious technical advancements that have appeared throughout their 30 years as a rock band, the sounds and stories within 54-40's albums have inevitably shifted too. Known for their pleasing alternative-rock melodies, catchy hooks and nearly ageless rock vocals, the band has the pleasure of looking at their albums as small time capsules – representing the eras of their lives that inspired song writing.
"Of course, every album is going to be relational, it's going to be about having a good time – but this album is also a commentary," the front man says. "It's a reflection on how we've grown, how we're older and seasoned, how the world has changed so much. The concepts and the themes are an interesting look back."
And, what makes that kind of profound reflection possible ten, 20 or 30 years later – is the fact that the band mates, believe it or not, still enjoy each other. Despite all the odds, the parties, the families and stretches of time apart, 54-40 aren't like many fame-craving modern day bands, who Osborne notes, "after a period of time, realistically can't stand each other anymore." No issues there.
And above all that, there's been no shortage of motivation to churn our more albums for their devoted fans to look forward to.
"You see, there's a difference between an artist and an entertainer, and we happen to be both. We love being on stage, but the artist in us keeps writing good music because we're truly compelled to," says Osborne. "We want to interpret where we're at in our lives, and also express who we've become."
Three decades and 13 albums later, the Gold, Guts and Glory tour is a three-part whack at delivering the same thrill they did after a few basement sessions birthed their Canadian rock sound in the late 1970s.
"Gold is the old classics we'll promise to play, I suppose guts are what we have as a bunch of rockers that go way back – and glory is hopefully what we'll achieve at the end of each night."
Recommended Articles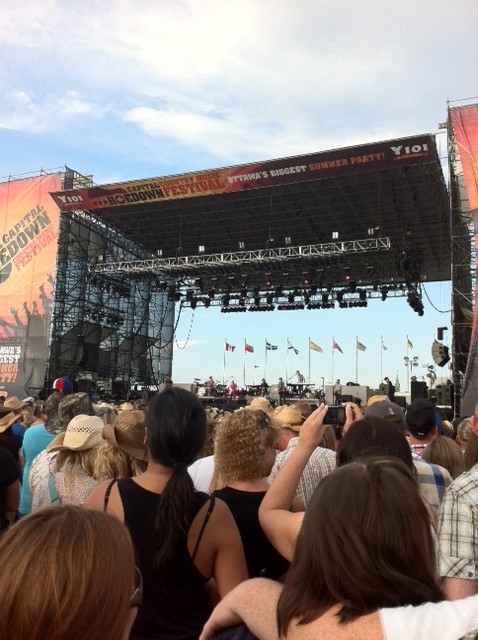 Zeus must be a country fan. Despite weather predictions of thunder showers all day on Saturday, the...
Read full story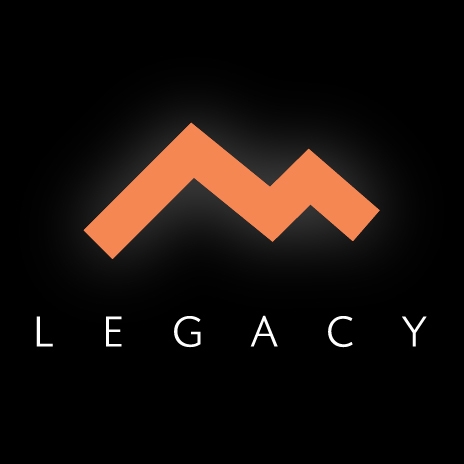 On Saturday, November 17, The Legacy Conference will be held at Ottawa's National Arts Centre. The...
Read full story
Ron's just released a memoir with plenty of heart about our country and the everyday folks who've put a smile on his face
Read full story
Comments (0)
*Please take note that upon submitting your comment the team at OLM will need to verify it before it shows up below.