Travel
6 Chinese National Parks you can't afford to miss
6 Chinese National Parks you can't afford to miss
ABOVE: The Great Wall in Beijing Great Wall National Park.(PHOTO: The Global Alliance of National Parks)
---
Canada is known for its vast and unforgettable landscapes. From the breathtaking mountains of British Columbia to the bright colors of the Cape Breton Highlands, Canada has something to offer for all nature lovers. Canada's first and most popular national park is Banff National Park located in the heart of the Rocky Mountains. Its turquoise blue water and jagged mountain peaks attract tourists from all over the world. On the other side of the country is Gros Morne National Park in Newfoundland, known for its spectacular fjords and unique geology.
Across the Pacific Ocean lies a country with a similar size and natural beauty. However, unlike Canada, the gems of China are untouched by the international tourism industry. The vast Chinese landscape encompasses 244 National Scenic and Historic Areas along with 14 percent of the world's animal species.
Inspired by Canada's national park system, the Chinese government began the creation of a national park system in 2021. This presents the opportunity to better protect biodiversity and strengthen the role of conservation agencies. Through a reduction in the role of logging and other harmful forms of resource extraction, the government hopes to protect and recover the land. Here are six of the most unbelievable Chinese national parks to see at least once in your lifetime.
1. The most popular site is Beijing Great Wall National Park. This is considered a must-see site which attracts large crowds. Thankfully, the park offers alternatives jump-on point to different sections of the Great Wall like Mutianyu, Simatai, Jutongguan and Jinshanling. Mutianyu's slides cater to families with kids while Juyongguan's Great Wall is accessibility friendly for cars and individuals in wheelchairs. Jinshanling is the dream spot for many photographers while Jiankou offers the opportunity to camp along the Great Wall. Regardless of your interests, Beijing Great Wall National Park will have a section for you.
Photo: The Global Alliance of National Parks
2. The creation of the Giant Panda National Park is a victory for the protection of endangered species. A system to unify panda habitat management spans three provinces.The national park provides protection for 1,631 pandas in 67 reserves across Sichuan, Shaanxi and Gansu. The park has an array of programs such as panda breeding and research facilities. The Wolong Giant Panda Garden and Ya'an Bifengxia Panda Base provide well-rounded learning experiences with opportunities to watch the bears and learn about the importance of breeding and conservation.
Photo: Unsplash
3. You've likely seen the inspirations of Zhangjiajie National Forest Park on screen through James Cameron's 2009 film Avatar. Zhangjiajie National Forest Park is guaranteed to be even more miraculous in person with its array of unique geological formations. From their iconic sandstone peaks to ravines, caves, cliffs and canyons, there is no shortage of natural wonders. The park is equipped with walking trails, lifts, shuttle buses and bridges to make it accessible to everyone.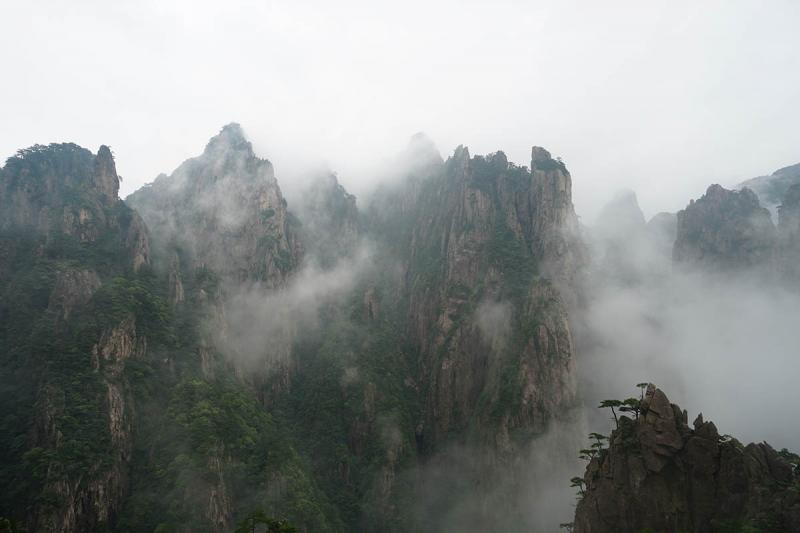 Photo: Unsplash
4. Huangshan National Park has inspired poets, writers and painters for centuries with some of China's most famous mountains. Yellow Mountain has become one of China's most iconic natural sites. Its fog-covered granite peaks are an unforgettable sunrise spot for morning and night owls alike. Huangshan has no shortage of hotels for overnight visits.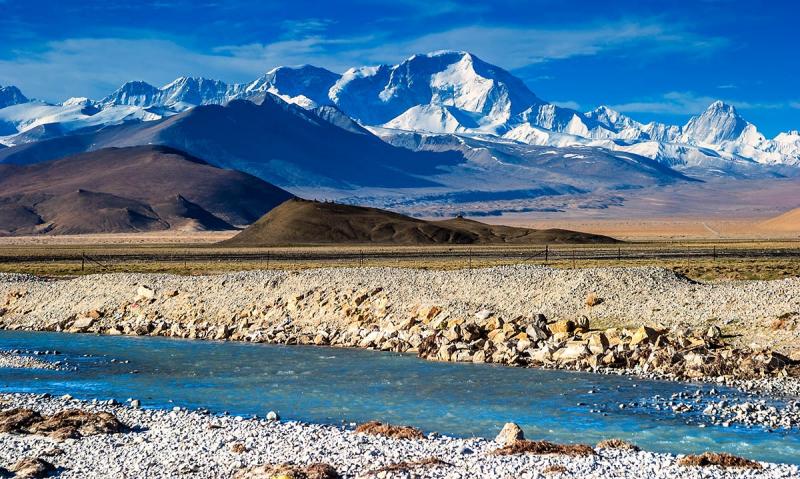 PHOTO: Trip.com
5. With its vast landscape, a trip to China is incomplete without paying a visit to Qomolangma National Park in Tibet. Qomolangma National Park is the highest national park in the world and is home to Mount Everest and its fellow Himalayan peaks of Lhotse, Qowowuyang and Mayalu. Qomolangma offers the amazing opportunity to stay overnight near Everest Base Camp and appreciate the beauty of the high Tibetan Plateau through multi-day treks.
PHOTO: chinadaily.com.cn
6. The Northeast China Tiger and Leopard National Park sits along China's border with Russia and is perfect for cat lovers. A total of 12 Siberian tiger cubs and 11 Amur leopard cubs have been born here since 2017, marking the beginning of their repopulation after their near extinction in the late 1990s. The park has around 50 tigers and 60 leopards which are closely monitored with infrared cameras and a remote sensing satellite. Furthermore, the Siberian Tiger Park has more than 1,300 tigers and a tourist bus ride to see the cats. The site is especially thrilling in the water with its Snow Festival.
No matter which national park you choose, you will surely be blown away by all the beauty China has to offer. For more information, please check out: https://www.chinahighlights.com/
Recommended Articles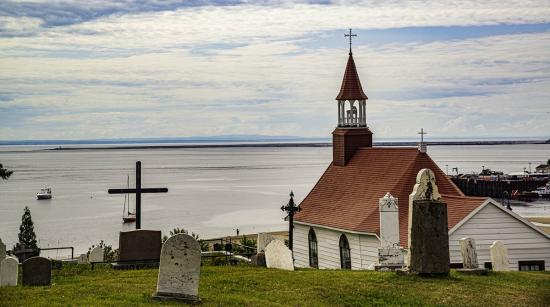 If you are guilty of spending too much time in the city, consider a trip to the Saguenay Fjord and the St. Lawrence Estuary — you won't believe you are in the same country!
Read full story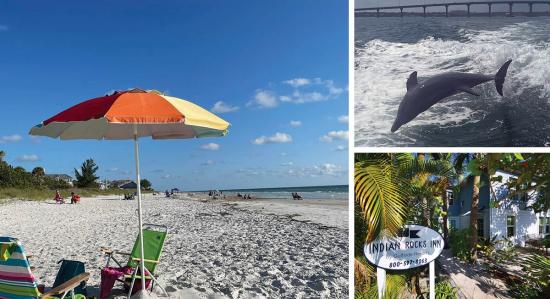 Seriously. After a few days, you just get into this Florida kind-of-groove where it's — dare I say it — always 5 o'clock somewhere.
Read full story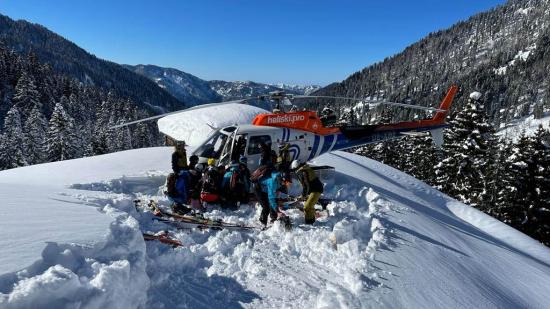 The heli-skiing season is off to a great start in the Black Sea's scenic Kaçkar Mountains. The season is expected to last until the end of March.
Read full story
Comments (0)
*Please take note that upon submitting your comment the team at OLM will need to verify it before it shows up below.