6 Easy Ways to get the perfect Summer Glow
I've always had a penchant for anything that glistens. I remember rummaging through my mother's vanity and bathing in her Estee Lauder stacked palette - the second tier containing this soft, finely-milled shimmer powder. I have never seen such exquisite glitter and recall smearing this champagne powder with flex of purple and pink all over my face. I got scolded (not for taking it without permission but for applying it in parts you're not supposed to) but it was all worth it because for the few moments I had with it was bliss. I looked and felt like a princess and to this day (with my mom's wise words, tips and tricks) I cannot leave the house without some form of glow… that and some good brows but we can talk about that later.
Below, you'll find some of my holy grail highlighters from primers to finishing powders.
Becca Backlight Priming Filter Face Primer
This product is perfect for everyone and their mothers. It works amazing as a primer and just as well on its own if you're looking to add a dash of glow on top of your moisturizer and call it a day. A dime sized drop is all you need and it feels very light. It leaves your skin soft and supple due to the vitamin E… this means more antioxidants for your skin! This product is perfect to use on its own if you're in a hurry to get those last-minute errands done but still look and feel like a Victoria's Secret Model.
Burberry Fresh Glow Luminous Fluid Base
Leaning a little on the luxurious side of skin care, this primer gives you that incredibly smooth, dewy and lit-from-within glow. It applies light (almost watery) and gives your skin this boost of radiance that makes it seem like you are the type of person who chugs a gallon of water a day. Unlike the Becca primer, this lovely product has two shades you can choose from. No. 01 – the universal shade - adds a pearlescent glow while No. 02 gives some warmth to the skin as it leans a little golden.
Becca Shimmering Skin Perfector Liquid Highlighter
How I'll ever live without this product I would never know. I mix it with my moisturizer if I want a my-skin-but-better day. I use it as a base to amplify my primers, I use it on the high points of my face after my make-up routine to add some (hold the "some") glow and I also mix it with my foundation whenever I do a full-face routine. They have a variety of shades to choose from to compliment all skin tones and multiple undertones if you're looking for different types of glow from luminous to J.Lo.
Cover FX Custom Enhancer Drops
This is like everything else I've mentioned but multiplied tenfold. It's water-like consistency makes it incredibly easy to blend but be warned, a drop or two is all you need. This stuff is liquid gold (literally) on your skin. They are blinding and holds more shimmer than the rest of the products previously mentioned. This is what I use whenever I want to feel like Kim Kardashian or Rihanna after a long day (or night). Again, I simply mix with my foundation or use on its own for an intense strobing.
Becca Shimmering Skin Perfector Pressed Highlighter
Can you sense the trend here? These pressed highlight powders are must-haves if you are either a beginner dabbling into make-up or a professional make-up artist. They feel smooth and almost creamy to the touch and adds a sublime glow to your skin making it look as though you've sprayed an entire can of Evian Water Mist on your face. Brushes to fingers, this product isn't picky at all due to the consistency. Perfect for on-the-go touch ups in case you run into your nemesis or that dreaded ex.
Diorskin Nude Air Luminizer Powder
Any suggestion of mine would never be complete without the option of a little high end luxury. This luminizer is so finely-milled and soft that it looks like gloss applied onto your skin. One swipe gives you a soft glow that enhances your skin and makes it look like you applied a Snapchat filter on your face. Two to three swipes will make you feel like you're Beyoncé on her best day as it gives you an angelic and immaculate sheen especially on the tops of your cheekbones, the bridge of your nose (don't forget that little tip as well) and the inner corner of your eyes.
Now, I highly suggest you pick up one (or all, if you're anything like me) and apply your favourite to shine brighter than Rihanna's diamonds.
Recommended Articles
These five 80's trends have been reimagined to modern simplicity and have been tailored to flatter different body types and enhance your best feature all the while retaining its true ideological structure.
Read full story
Renew your skin for that springtime glow with this quick and natural turmeric mask.
Read full story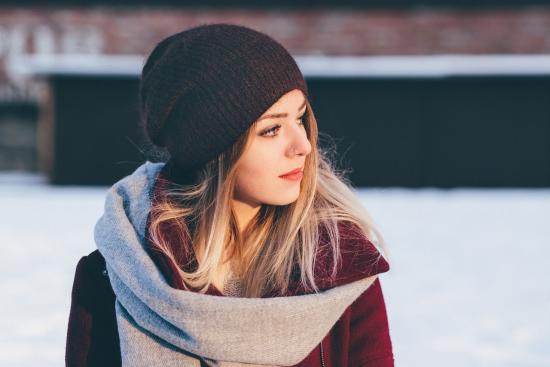 The winter season is slowly coming back into our lives and we're not sure how we feel about it.
Read full story
Comments (0)
*Please take note that upon submitting your comment the team at OLM will need to verify it before it shows up below.