Arts & Events
A Charlie Brown Christmas w/ the Vince Guaraldi Trio Collector's Edition - CD, Bonus DVD
A Charlie Brown Christmas w/ the Vince Guaraldi Trio Collector's Edition - CD, Bonus DVD
Luigi Saracino
It's Christmas, Charlie Brown!
The holidays are here!! And to me it's just not the Christmas season without pulling out my copy of A Charlie Brown Christmas, featuring music by the Vince Guaraldi Trio. One of my fondest memories is nestling down in front of a fireplace, holding a football-helmet sized bowl of Cap'n Crunch, wearing a pair of freshly-laundered, dryer-warm Onesies, eyes glued to the TV, anxiously awaiting the first few notes of Guaraldi's trio announcing the start of the Charlie Brown Christmas special! And to tell you the truth, I'll probably spend Christmas the same way again this year! I love this record, and I'm happy to have the excuse to take it out and enjoy it all over again.
Years ago, I was fortunate enough to have a job in a lovely retail storeduringChristmas. Now I don't know if you've ever worked retail during the festive holiday season, but frankly, sometimes, "festive", is the last word you'd use to describe it. Try to imagine being pelted with three-year-old Christmas fruitcake by extremely disgruntled elves, while Handel's Messiah plays in the background for what must be the 47th time, all while rabid, exhausted, eggnog-fueled shoppers are fighting past you trying to get to the last 12-pack of "Hello Kitty" Christmas tinsel. It's a little bit like that.
While all of that was going on, one of the things that always lifted my spirits during the more trying retail moments wasbeing able to listen to this album while we worked. My love for the Peanuts strip started at a young age. There was always something about Charles Schulz's genius of a comic strip that really resonated with me as a child. Whether it was trying to figure out why a seven-year old kid had gone prematurely bald except for that one weird curly hair on his forehead, or wondering why his dog had more hobbies and alter-egos than I've had, or even how one of his friends managed to start a seemingly thriving psychiatry practice in her backyard. Admittedly, Lucy had the best rates in town, but whatever thereason, I simply devoured those comic strips. One of the things that made them truly brilliant was Schulz's ability to illustrate the tiny struggles, victories and defeats of everyday life, but from a perspective and wisdom of seeming innocence. For Schulz, it was not only about the disappointments of life, but about the hope of change, the hope of things getting better. My first-year university philosophy professor used to be fond of saying that there was more "philosophy" in Schulz's four-panel strip than in some of Socrates' treatises!
All of this makes this album even more amazing for the sense of joy and warmth it is able to evoke. To be able to see these characters on television, brought to life, and even more, to be able to hear that boisterous, joyful, and fun soundtrack, was pretty close to perfect for me. I was lucky enough to get my hands on a re-release Collector's Edition set a few years back that came with a remastered copy of the animated TV special, originally aired in 1965. The soundtrack, beautifully performed and arranged by the Vince Guaraldi Trio, was put together to accompany the CBS Christmas television special of the same name, and has gone on to become one of the most popular and best-selling Christmas records of all time. It's easy to see why. It's a sweet, breezy, heartwarming record, and it positively fillsyour heart with the spirit of the season.
Every single time I listen to this album, I begin smiling from ear to ear. Whether it's the innocence and honesty of the music, or the seeming simplicity of these arrangements, or the fact that they vividly bring to mind so many happy times, that's all sort of beyond the point. Guaraldi's renditions of these songs is so approachable, so memorable and lasting, that they are still loved today the world over by millions of people, jazz lovers and non-jazz lovers alike. Guaraldi was legendary television producer Lee Mendelson's first pick to arrange and perform the soundtrack. And Guaraldi's heartachingly beautiful renditions of holiday classics like O Tannenbaum or Hark! The Herald Angels Sing totally encapsulate the nostalgia and warmth of the holiday. There are plenty more Peanuts-themed tracks, though, and hearing Charlie Brown, Linus, Lucy and the gang sing their little hearts out on Christmas Time Is Here is one of the album's high points. Guaraldi's arrangements take on a life of their own, echoing the moments and feelings of the season. They are somehow instantly familiar, welcoming and recognizable, even if you've never heard them before. This album is so chock-full of warm feelings and sentiments, it's like a musical hot-pocket for your psyche.
Christmas is the season of gratitude and appreciation. It's the season of looking back and taking stock of our lives, of remembering friends and family, and of being grateful for having them in our lives. At its heart, the themes of this album are its messages of good will towards all, of acceptance, of empathy and hope, and they celebrate the idea of a better, more loving tomorrow. And you get to experience all that while also getting to do that goofy Peanuts dance to some pretty great jazz music! Merry Christmas, indeed!
Luigi Saracino is a musician, composer, writer, stand-up comic, actor and voice-actor. He also plays and writes music with a lovely group of guys under the moniker Crown Victoria. Luigi loves living in Ottawa, is naturally buoyant in freshwater, and believes that "Slinkies" are powered by a combination of "magic" and "bluish-hued imps from the seventh dimension." Luigi would also like everyone to know that he is only a little bit ticklish, and a huge sucker for any movie with William Atherton in it.
Recommended Articles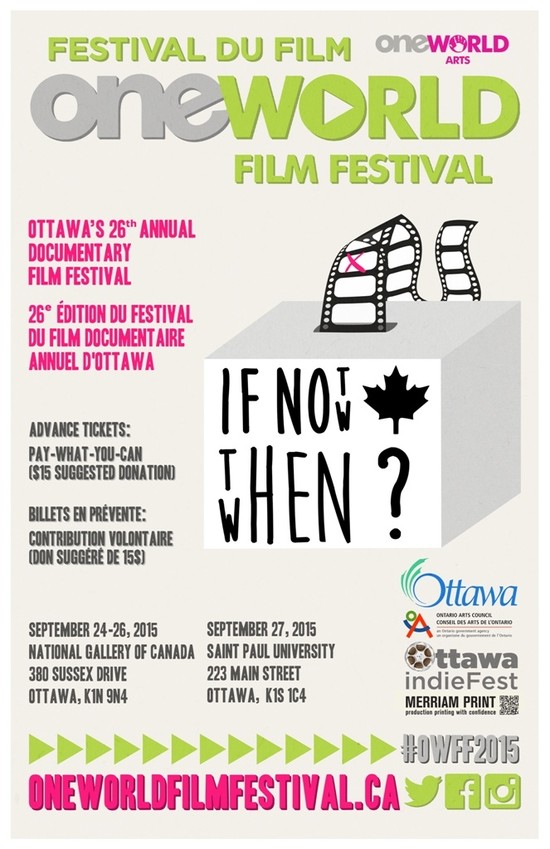 Film junkies won't want to miss Ottawa's 26th annual documentary festival, the One World Film Fe...
Read full story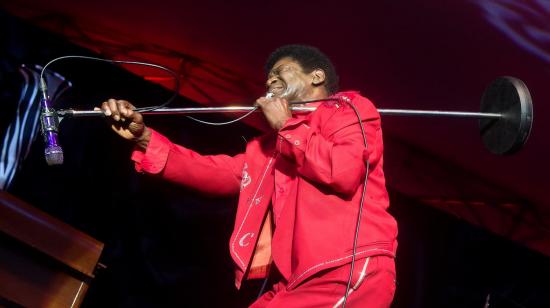 Coming out on stage to his grandiose introduction from the band, the 70s came alive as Bradley walked on stage in his shining red outfit.
Read full story
Comments (0)
*Please take note that upon submitting your comment the team at OLM will need to verify it before it shows up below.