Sports
Q&A with Victor Mete ahead of the home opener against the Leafs
Q&A with Victor Mete ahead of the home opener against the Leafs
By Lukas Weese (Photo: NHL.com)
Victor Mete is entering his first full season with the Ottawa Senators. With the 2021-22 campaign being his fifth year in the NHL, Mete arrived to the Senators via the team claiming him off waivers last season after starting his career with the Montreal Canadiens. Over the summer, the Senators signed the 23-year-old defenceman to a one-year, $1.2 million contract.
Mete was selected 100th overall by the Canadiens in the 2016 NHL Draft. Through 199 career NHL games, the Woodbridge, Ont. native has five goals and 31 assists.
With his 200th game taking place on Thursday, Oct. 14, the season opener against the Toronto Maple Leafs, Mete sat down with Ottawa Life Magazine to discuss last season, the challenges of being in and out of the lineup with Montreal, claimed by Ottawa on waivers, the vibes of the young team, signing a one-year contract and his goals for the upcoming season.
This interview's been edited for the sake of brevity:
OLM: What's the excitement level for the upcoming season?
Victor Mete (Ottawa Senators Defenceman):I think this year is a little bit different just because for the past two years, we haven't had any fans in the building. They're a huge part of hockey so to get them back in the building and see the excitement, it'll be huge.
OLM: What was it like playing with no fans last season? It must've been strange.
VM: Yeah, it was definitely different. It was almost like you're playing minor hockey, where you just show up to the rink. No one in the building, other than maybe one or two parents. So it was a little bit different. But it's good now that it's over with, hopefully, and that we have fans back in the building.
OLM: In addition to playing hockey with no fans, you guys were playing during the height of the pandemic. How were you able to navigate this environment?
VM: It was good. The way they did last year, we got tested every day so we kind of knew whether we're okay. Now with the vaccines, it's huge for us. Most of the league is vaccinated. I'm pretty sure all the staff and everybody who's in the rink has to be vaccinated. You're going into a safe environment and you're not putting yourself at risk.
OLM: Shifting gears to this summer. You sign a one-year deal with the Ottawa Senators. Not to get deep into the nature of the negotiations, but as a player, how did you navigate dealing with the uncertainty of whether you were going to be signed or not?
VM: It was pretty cool. The start of the summer, there were a few talks that there was going to be something there. It kind of died down until I guess late July or early August and then it was just going back and forth. Not big on differences so we got to a point where it was just like 'We're both happy they're happy and I'm happy with this.' So we signed it.
OLM: What did it mean for you at this point in your career to get a deal with a team like Ottawa that surprised last year with their performance?
VM: It was a good change for me, a change of scenery and everything. I think being on a young team here, I'm a younger guy but I've played almost 200 games now in the NHL. I came here, they gave me an opportunity, I played well. It was good to sign back this year and hopefully, as a team, we can continue the way we ended last season.
OLM: You mentioned how this is a younger team, you are still young, but you bring some NHL experience. How important is that especially with your teammates who haven't had the experience you've had?
VM: I think it's huge. I can really help them. We're kind of in the same position, but we're not in the same position as we all have different stories. I have almost 200 games under me now and I think 10 playoff games so it's cool to come in and kind of be the older guy but not be the older guy.
OLM: What's your go-to piece of advice for some of the younger players on the team?
VM: A lot of the time guys are just trying to do too much. I just tell them, 'Just play your game.' There's a reason what got you here which is playing your game and sometimes you try to change it just to kind of be fitted or whatever. So I tell them to just play their game, be the best they can be, and do what got them here.
OLM: Last season, you only played 14 regular season games with the Montreal Canadiens. How frustrating was that as someone who loves the game and wanted to play more games?
VM: It was definitely hard. I played 14 games and I was in and out of the lineup. It was hard when you did get it in the lineup because you haven't played in three weeks or a month and you're just getting thrown in there. Coming to Ottawa, they told me when I got here that I am going to be in the game. So, I was able to play 14 straight games and my game stepped up. I'm still a young guy so to be playing as much as I can it's huge for my development. I think coming in last year being able to play it got my confidence back, which is huge.
OLM: What was the biggest lesson you learned in Montreal that you will apply going forward?
VM: It was a little bit of everything. I learned a lot playing with Weber and given that it was a little bit of an older team in Montreal, you got to figure out some things from the older guys. What you needed to do stay and how you need to play. I think that's the biggest takeaway from there, which was learning from those guys.
OLM: I know you're new to Ottawa, but I'm just curious what are the vibes and personality like of this young Senators team?
VM: It's different, it's almost like you're playing junior hockey again. All the young guys all hang out with each other. There's a lot of energy in the room and guys just want to play. So it definitely has a junior feel to it. It kind of feels like I'm playing in London again.
OLM: Does it feel like this team isn't intimidated by its opponents or their ranking in the standings when it steps on the ice?
VM: We're a hard working team. We have a lot of guys with a lot of energy and they just want to play. We try to get teams off guard with our work ethic and everything. Everyone just wants to play so we kind of just go out there without any pressure.
OLM: There's a lot of young guys right now on Ottawa. Tim Stutzle is a young player with a lot of promise. What's it like playing alongside him?
VM: He's a great player. He's got crazy feet, his edge work is unbelievable. He's got great hands, he's got a really good shot. He's going to be a really good player in this league for a long time. He's young still obviously and he's going to have a big year this season.
OLM: What areas of your game have you focused on during the offseason?
VM: I'm working a lot on video stuff from late last year in the season. I brought it into the summertime. In the gym, I was trying to just get bigger and stronger. Being smaller I got to try to push guys around. So I was getting bigger and stronger and then I was trying to work on my conditioning to be able to play big minutes. On the ice, I was working on shooting, breaking the puck out, and just the little things that that you need in the game.
OLM: What are you most looking forward to about the home opener?
VM: I think it's going to be crazy. You haven't had fans in two years and now you're going to get them for the home opener against Toronto. I think the crowd is going to go wild and just being able to get that vibe and atmosphere inside the building is going to be huge.
OLM: Is there a sense from your perspective that you have a lot to prove this year? Given that you are on a one-year contract, do you embrace the "bet on yourself" mentality?
VM: Yeah of course. It's a one-year contract so I'm fighting for another one for next season. I think that to be able to play my game and just do what I was able to do at the end of last season that everything will work out. But it's an 82-game season. It's a long year so I've got to keep it up and hope for the best.
OLM: Do you thrive in these conditions of having to prove yourself?
VM: It's good. It's kind of always in the back of your head. You have to prove yourself and keep proving yourself to get to where you want to be. And if you're able to do that, you'll be fine. It's just another test along the way you got to do it.
---
Follow Lukas Weese on Twitter @Weesesports
Recommended Articles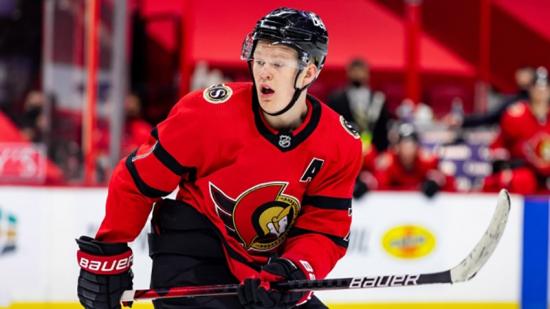 Face it Ottawa Sports Fan, the Brady Tkachuk negotiation (if they're even actively negotiating at this juncture) is the only game in town.
Read full story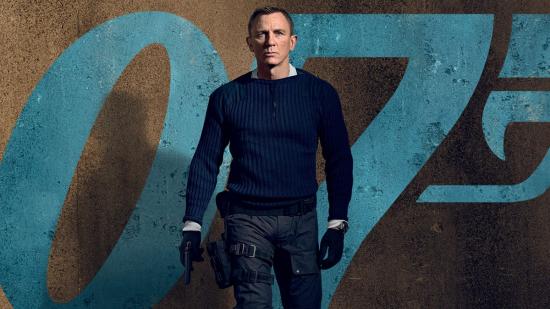 The wait is over—Daniel Craig is back in his final appearance as everyone's favourite spy.
Read full story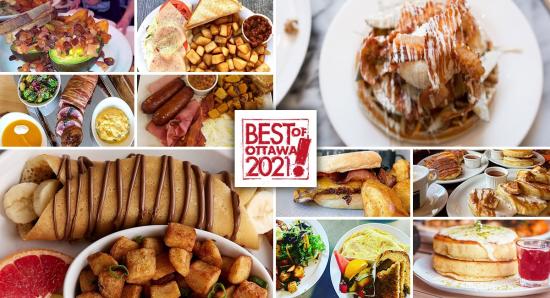 After over 20-years writing about life in Ottawa, we think we have a pretty good idea of the best of what this city has to offer. Check, share and discuss #OLMBest every week!
Read full story
Comments (0)
*Please take note that upon submitting your comment the team at OLM will need to verify it before it shows up below.