A day to listen and remember
Today was a new day. Today was a day to listen, to learn, and to remember. Today was the inaugural Truth and Reconciliation Day in Canada.
Across the nation, Canadians listened to Indigenous voices, from the Sto:lo in British Columbia to the Algonquin in Ontario and the Mi'kmaq in PEI. Canadians remembered the atrocities of residential schools and the ongoing injustice of Missing and Murdered Indigenous Women and Girls. It was a day to listen to the truth, the cries for justice, and the longings for reconciliation.
In Ottawa, "Remember Me: A National Day of Remembrance" invited Canadians to remember and reconcile starting at Parliament Hill, located on the unceded territory of the Algonquin Anishinaabe Nation. Later, "The Spirit Walk" led the sea of orange from the Hill to Confederation Park.
"Remember Me" featured Indigenous speakers, artists, presentations, and performances. The event created a space to remember Indigenous children and families affected by the Indian Residential Schools and support survivors.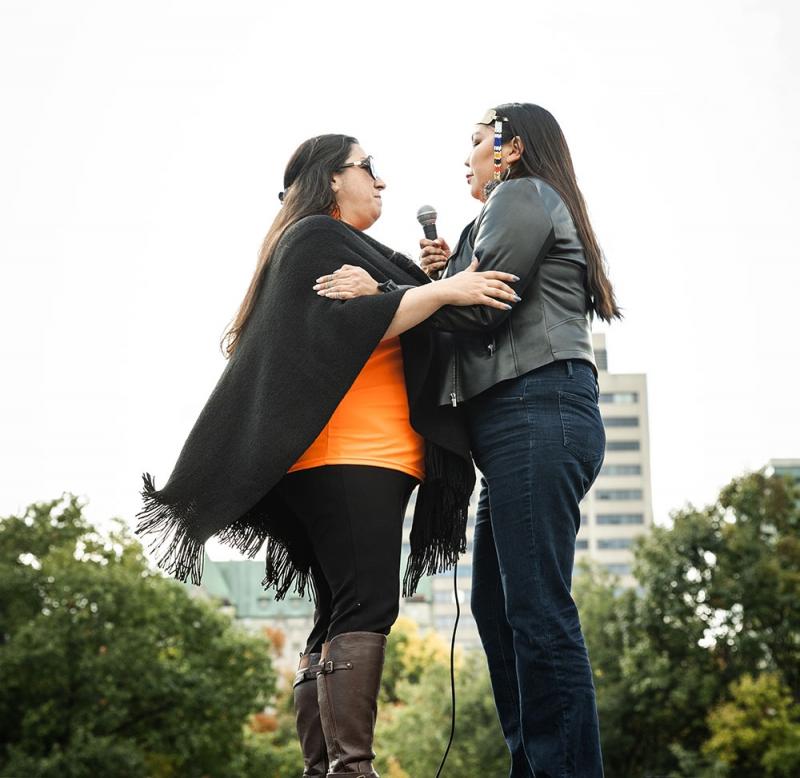 Among them was the Inuit Throat Singers, who played the "Laughing Game." The throat singers countered rhythms and subtle melodies until the loser broke out in laughter. The game captivated the audience, and laughter echoed across the park each time the game was lost.
Makhena, a two-spirited, Anishinaabe hoop dancer, was also among the performances. Before the performance, she addressed the crowd: "Residential schools give me so many strong emotions. I wish I could say more, but I tend to block. The best way for me to unblock is through my dance."
Another performer sang to remember residential schools: "Tell us teacher, why is being a native so wrong? The creator gave us our language, our culture and our songs… We will rebuild our spirits and we will stand strong… We can't be broken, we can't be broken, we can't be broken."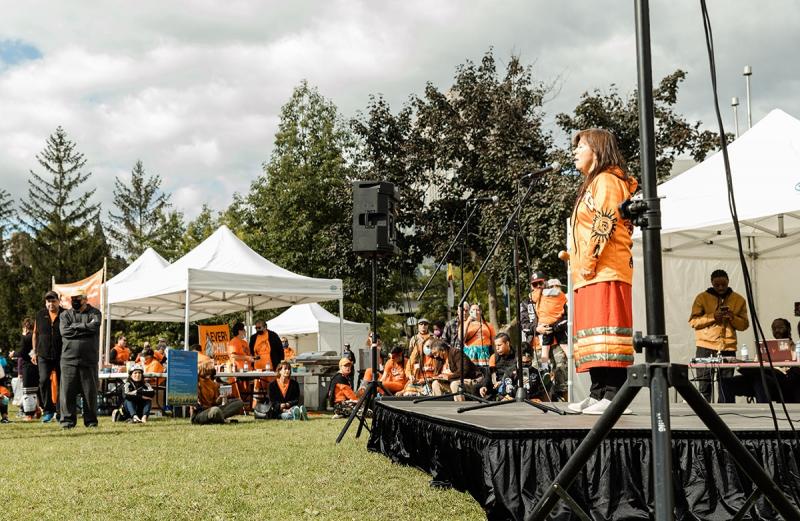 Courageous elders and residential school Survivors shared their stories, one of whom rang out, "Things that are hidden in the dark will be put in the light one day."
The park was sombre, and the people demanded justice. Yet, joy rose in the air with each performance as the people celebrated and experienced Indigenous culture. Children dressed in bright orange sat quietly, enthralled by dancers and songs. University students attending in between classes listened intently. Indigenous veterans in the front rows smiled at the little children running around them. Indigenous and non-indigenous alike gathered together, ready to humbly listen to and learn from Indigenous voices.
As Canada's first Truth and Reconciliation Day comes to an end, the reality is this: the legacy is still unfolding. Indigenous voices called our Prime Minister and politicians to listen to the cries for change with open ears and hearts.
The 2015 Truth and Reconciliation Report recommended this day, six years ago. It has taken too long. Now that it is here may this day be more than a holiday. Let this day be a step towards reconciliation for every Canadian. It is time for Canadians to listen and remember, both today and tomorrow.
---
There is support available for anyone affected by an experience at residential schools. Call the Indian Residential School Crisis Line: 1-866-925-4419.
Photos: Tatum Bergen
Recommended Articles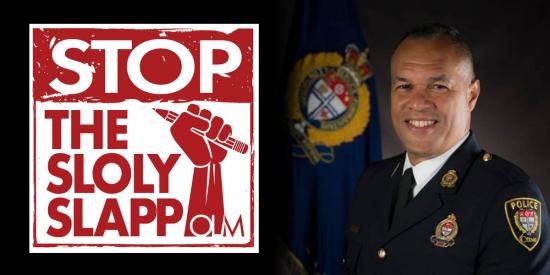 The 'real victims' are traumatized citizens in our community, many of them women—who have had to endure the effects of OPS police misconduct which includes assault, sexual assaults, alleged rapes and battery.
Read full story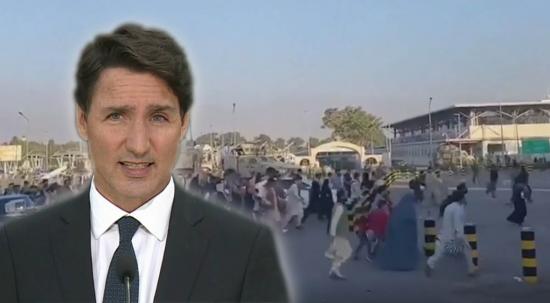 In addition to forfeiting the lives of the thousands of Afghans that helped Canada, Trudeau's delays have gravely damaged Canada's national interests.
Read full story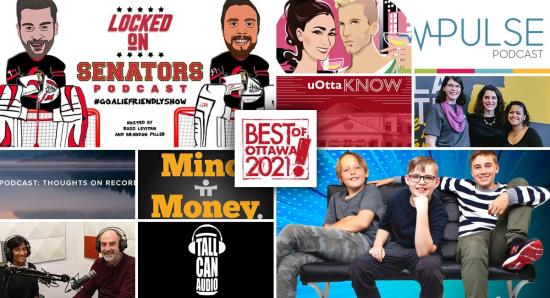 After over 20-years writing about life in Ottawa, we think we have a pretty good idea of the best of what this city has to offer. Check, share and discuss #OLMBest every week!
Read full story
Comments (0)
*Please take note that upon submitting your comment the team at OLM will need to verify it before it shows up below.