A Look Back on the Path Forward with Graham Nash
My old man
He's a singer in the park
He's a walker in the rain
He's a dancer in the dark
-Joni Mitichell
The cover of Graham Nash's new album sees the musician frozen within the single click of a photograph frame. His back is to the camera but his movement is forward. He walks down a leafy woodland path towards the unknown. We can't see his face but we imagine it is lost in thought, pensive. Should he look back perhaps he would see a very, very, very fine house filled with music and memories. There's times spent with Canadian songstress Joni Mitchell, turbulent days as part of Crosby, Stills & Nash (and sometimes Young) –one of the most influence bands to come out of the 60s– and moments strumming alongside Allan Clarke in the Hollies.
It all must seem like a million midnights ago but there it is, the path he made now merging into the one before him. He walks on.
At 75, having amassed mountains of accolades (including two spots in the Rock and Roll Hall of Fame and being appointed as an Officer of the Order of the British Empire) and a twin peak of popular songs as a solo artist along with his bands, Nash has now taken some time to reflect.
He walks on through his "waking days of wonder".
This Path Tonight, his first studio recording since 2002, finds the musician ruminating, eyes never much straying from the road ahead, but also uncertain on where it leads.
"I may not know just where I'm going" he sings on the title track. Still, he knows wherever he turns up he will take care of his problems and find comfort in his soul's delight. He'll walk on.
"I'm never far from the music, thank God," Nash tells Ottawa Life before bringing his Evening Songs and Stories tour to Centrepointe Theatre on October 2nd.
There's a hint of relief in his voice.
It's been a trying few years for Nash. Outside of another falling out with David Crosby which seemed to emphatically quash another reunion, the singer also went through a divorce with his wife of 38 years. But, yes, the music was always within reach.
In those 14 years between albums he still put together 16 releases focusing on the CSNY stadium tour of '74, various box sets and a Greatest Hits collection. While burying himself in work may have slightly took the edge off the other things he was dealing with, he admits now that personal reflection does create a muse for music.
"At this point in my life I needed to follow my heart and this album is my emotional journey of what's happening to me today," says Nash, who adds that returning to the studio reinvigorated his creativity.
"I get to do what Graham Nash wants to do. When you're in a band with three or four song writers there's only so much you do that makes it to a show or a record. What do you do with the other stuff that you write? What do you do with all the other songs you never got a chance to sing? What happens to all those songs? Well, you go out solo and start singing them from your heart."
Though not entirely solo –Nash is traveling with long-time friend Shane Fontayne–, he has found stripping back his songs to their very essence exceptionally satisfying. It's like digging through your closet, finding a wardrobe you once loved and realizing that it may not fit the same way but is still fine to slip into from time to time. While these pared down versions of his music may make up most of the performance, fans will also be treated to some tales of the road. Perhaps a few they've never heard before.
There's that time, for example, where CSNY were taking the stage for their second ever performance at a little festival you might have heard of. It was called Woodstock. Crosby and Stephen Stills were having a small war with their nerves. Nash, on the other hand, was cool and collected, falling back on his seven years performing with the Hollies. Of course, neither of them knew the history they were walking into when they stood before that crowd on Sunday August 17, 1969, took up their instruments and broke into "Suite: Judy Blue Eyes".
"It was an amazing event, a very prominent concert," says Nash, chuckling slightly at how the festival continues to grow quite literally. "It's grown in stature by myth. I can tell you that if every person that has come up to me and said that they were at Woodstock were actually there I think the planet would have tilted."
When it comes to talking about new rifts with old band mates, Nash prefers to let the songs speak for themselves. The story of Crosby, Stills, Nash and Young is impossible to tell in its entirety, he opines, but nothing can change the music that they made together and, to him, that's what it has always been about.
"The music, that is the most important part of our relationship. None of the in-fighting or backstabbing or loving. That is all small in comparison to the music that we made. The fact is that if we never make another note of music look at what we did."
Recently, Nash joked that his life really began at 70 and, sure, he may not know where the path is leading him next but he ensures that, as he walks it, he hopes to find "more creation. More peace. More love."
And, of course, more music.
"You know, here I am. I'm alive. I've got to keep writing and I will."
So, he walks on...
Recommended Articles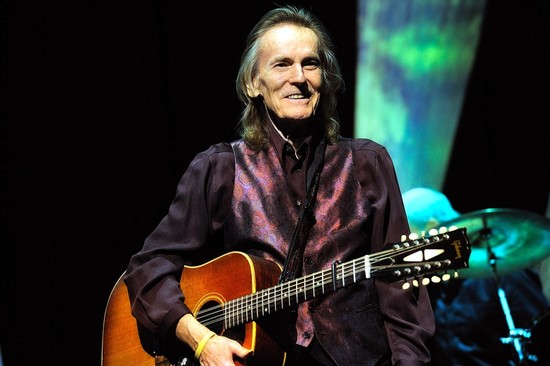 Listen to part one of our interview with Gordon Lightfoot above. The singer lay silenced, his...
Read full story
Photos supplied by TD Ottawa Jazz Festival and artist. Buffy Sainte-Marie doesn't believe in burni...
Read full story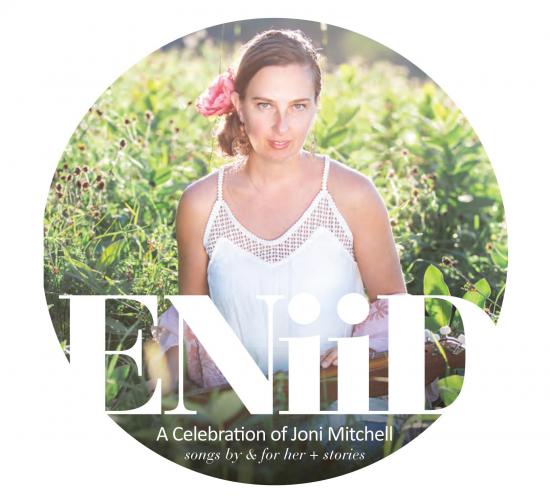 Carol, ENiiD and Joni, three names but all pieces of the whole that make up one Wakefield woman living her life surrounded by the songs of a music legend she also looks to as a healer.
Read full story
Comments (0)
*Please take note that upon submitting your comment the team at OLM will need to verify it before it shows up below.