Arts & Events
A Priceless Night at Yuk Yuks with The Million Dollar Man
A Priceless Night at Yuk Yuks with The Million Dollar Man
Listen to the full interview with Ted DiBiase above.
I was 10-years-old when I first met Ted DiBiase before his big match in my hometown arena. When wrestling came to the Cornwall Civic Complex you could always count on my dad getting tickets for my brother and I. Outside of eating, sleeping and occasional schoolwork, wrestling was our lives and, back in the 80's, there was no man we loved to hate more than the Million Dollar Man.
I remember him standing there, white suit with golden dollar signs. For somebody you'd only seen on TV you expected a WWF wrestler to be larger than life. You didn't quite expect him to be larger than dad but Ted towered over us all wearing that signature grin we knew from promos and magazine stills.
"Hey kid, ever had a hundred dollar bill?" Ted asked, totally in character as though he were cutting a classic heel promo on me!
I squeaked out a soft "no" as he held out a wad of money, more than I had ever seen in my young life, towards me. Now, I should have seen what was coming but naively I stepped forward, reached for the bills and before I could touch them Ted quickly yanked them away laughing that maniacal laugh so tied to his character. Later on, as he came through the curtain for his match, I booed the hell out of him.
Three decades later, I'm looking at the same grin minus the suit, blonde streaked hair and, presumably, the wad of hundreds.
"You know, I hear it all the time, how people say they once hated my guts," DiBiase says and, without missing a beat, adds: "I loved it!"
Everybody still had a price for the Million Dollar Man and, on Sunday night, it was about $20 plus tax. Long since retired from active wrestling, DiBiase was in Ottawa for a near sold out show at Yuk Yuks to share some stories and meet those, like me, who loved to hate the man during his run with the WWF. Judging from the lineup there was a lot of us!
Though away from the lifestyle since the 90's, Ted hasn't forgotten the grueling pace he had to keep when he was just starting out. As the adopted son of wrestler "Iron" Mike DiBiase (who tragically died in the ring at 45) and the biological son of Helen Nevins, it almost seemed that Ted was destined to enter the business. It was exactly the thing his parents were worried about.
"I've always loved (wrestling) but it was the one thing that (my parents) didn't want any of us to do," DiBiase tells Ottawa Life. "It wasn't the wrestling but the lifestyle."
It was a lifestyle with no off season and one mostly spent on the road. Ted's early weeks in the business working with the legendary Funk Brothers out of Amarillo, Texas saw him taping shows on Saturday mornings, driving the miles to Colorado to wrestle Saturday night, drive to Albuquerque that night, record interviews Sunday morning, wrestle and then head back home. Monday morning would be a drive to Aberdeen for a match, off to Odessa that night, catch whatever sleep you could and then wrestle again on Tuesday. Wednesday would be a drive to San Angelo, back to Amarillo and despite Thursday being designated a day off they always manged to sneak in another match. Friday he'd drive off to Lubbock for the last match of the week and then start all over again Saturday.
"I loved what I did when I got in that ring, I loved to entertain people. It's the kind of work you have to love to do (but) it became very clear why my dad didn't want me to be a wrestler."
Still, despite the taxing commitment needed for the business, Ted stuck with it continuing in Mid-South Wrestling until getting the call from Vince McMahon Sr.'s World Wrestling Federation, a very different place before his son Vince Jr. took over the company. Not yet the iconic evil spendthrift he'd become, Ted was actually a babyface that wrestled his last match in the promotion at the time to a then bad guy Hulk Hogan. Roles would be very much switched a few years later.
"I was there the first day he showed up," DiBiase says of the man who would go on to the be the face of wrestling in the 1980s. "The match I had with Hogan was his first match in the (Madison Square) Garden. I remember going to Vince Sr. and asking him, knowing he wanted to get this guy over, what would he like me to do? He said 'Ted, you do it any way you want'. Well, that was huge to me, that kind of confidence. We had this great match and Hulkster never forgot it."
In 1987, when he was brought back to the company, Hogan was the hottest thing in wrestling and was quick to tell Ted it was time to pay back the debt he owed him. The program Hogan and Ted would work became one of the most memorable of the decade and set up Wrestlemania 4.
When he returned to the WWF, Ted had no idea at first just what character he would become. He was told by Vince Jr., who at this point had revolutionized the business with Wrestlemania and new vision for what the business could be, told DiBiase he had a hot gimmick that he felt Ted would be perfect for. Only catch was Ted had to sign the contract before he could tell him what it was. He'd just have to trust him. Ted didn't need to do much thinking, especially after being told that, if Vince were to become a character on his own show, the character he wanted DiBiase to play would be him.
"The one thing that everybody hates is a person by virtue of his wealth thinks he can buy anyone and anything. He's arrogant. He looks down his nose at people. You never get tired of seeing that guy get his butt kicked."
To make the character of the Million Dollar Man seem more real, DiBiase would be treated like he actually was rolling in piles of cash. On Vince's dime, he'd be flown first class, stay at better hotels and get limo services before and after shows. On top of that, he got what was called "flash cash", money Vince gave him to just toss around in public to make it more believable that he was actually living the million dollar dream, so to speak.
"That word spread like wild fire. It was crazy and ingenious on Vince's part," recalls DiBiase. It sure had my father, brother and I believing, espeically after those Lifestyles of the Rich and Famous segments (which were actually filmed at Vince's house)!
Ted would go on to have successful programs with a who's who in the business over the years –Hogan, Randy Savage, Jake Roberts – and be linked to others who would become icons in the Attitude Era (Steve Austin and the Undertaker), not to mention being part of one of the biggest angles in wrestling history, the nWo. Still, with 19 years of active wrestling, Ted never grasped the Heavyweight title…at least not in a way that counts on the record books. Instead, he'd be given his own championship fit for his character, something Ted was just fine with.
"People have said to me that you're one of those guys who had the talent, had the skill, the whole nine yards and I should have been the world champion. Sure, it would have been great but this is a business and wrestling belts are props. What I did was what was the best thing for me and the business at the time. In the long run I made more money being the Million Dollar Champion."
How do you relate nearly 30 years in the wrestling industry in just over an hour? Inside the comedy club, to a captive audience of fans (some that even bought replica championship belts), DiBiase packed a lot of road stories in there talking about everything from mishaps with his often maligned "servant" Virgil to the thunderous flatulence of Andre the Giant.
Though he admits you'll never see him in spandex again, DiBiase (now an ordained minister) spoke fondly of his days as a wrestler, days that were honoured with a Hall of Fame induction in 2010.
"It was great. To be honoured by your peers, to know you put in that much work and it paid off in the biggest way it could of is pretty humbling. It was one of the biggest nights of my life."
His Hall of Fame ring firmly on his finger, Ted chuckled remembering how, at the end of his speech, about ten thousand more dollars of Vince's money started raining down over the crowd. Even the camera men were picking it up.
"As I walked back through the curtain Vince looked up at me, smiled, and said as usual I was great but I was still costing him a lot of money!"
Cue that laugh!
After our interview, Ted signed autographs for nearly an hour. Nobody was turned away. I had to wonder how I ever could have hated the guy and it was clear that the other fan's in the club felt the same way. When Ted stepped on stage there were no boos ringing out in the crowd this night. The Million Dollar Man was given a standing ovation. The appreciated look on his face could be summed up in a single word: priceless.
Recommended Articles
All photos courtesy of Pascal Huot The Great Canadian Theatre Company is opening its season with a s...
Read full story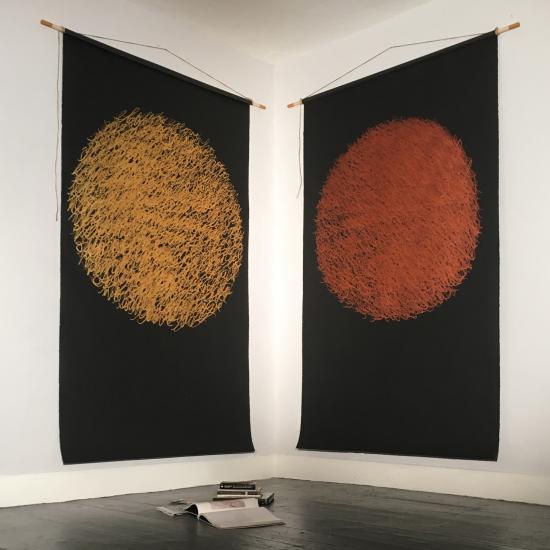 Today, Sarah lives in New York, but recently came back to Ottawa to exhibit her #moonscrolls. Nickie Shobeiry talks to Sarah about her work.
Read full story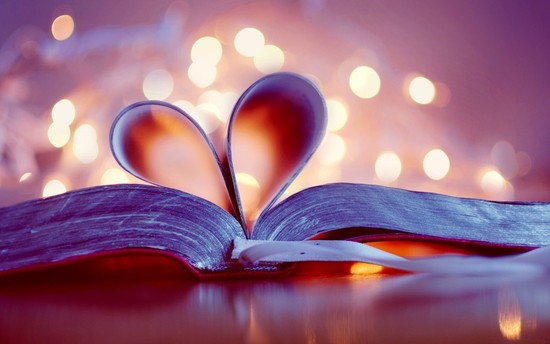 I should award myself honorary person with the most online dating profiles! I've been on them all!...
Read full story
Comments (0)
*Please take note that upon submitting your comment the team at OLM will need to verify it before it shows up below.