Politics
A call for a return to civility in Canadian politics
A call for a return to civility in Canadian politics
ABOVE: NDP Leader Jameet Singh, Conservative Leader Erin O'Toole, Conservative MP Michelle Rempel Garner, Prime Minister Justin Trudeau. (Background image: Cole Burston)
Former Prime Ministers Joe Clark, John Turner (deceased), Brian Mulroney, Kim Campbell, Jean Chrétien, Paul Martin, and Stephen Harper all believed that politics was an honourable profession. They were civil towards each other when debating the great issues of the day and believed in the principle of being able to agree to disagree, agreeably. Most importantly, they never demonized their opponents or suggested they were un-Canadian for having a different perspective.
Premier Réne Lévesque was a brilliant leader and a passionate separatist, but always a democrat. He and Pierre Elliott Trudeau had mythological debates about Canada and the French fact, and Quebec's place in Canada. Both Lévesque and later, Bloc Quebecois leader Lucien Bouchard, would attempt to take Quebec out of Canada via fiery but respectful debates that took place during two referendums. Preston Manning used populist politics and the battle cry, "The west wants in", that laid the foundation for Stephen Harper's eventual rise to power as prime minister for a decade. Manning respected Canada's Parliament and like Levesque was always a democrat. The same came be said for former Bloc Quebecois leader, Quebec Premier and sovereigntist Lucien Bouchard. He was a separatist tour de force, but a democrat first.
Those times were difficult, adversarial, and occasionally a tad mean spirited but they were never as toxic, dismissive, divisive, disrespectful, nasty, angry, or as downright personal and corrosive as politics today.
Sadly, one of Canada's most promising leaders, Jody Wilson-Raybould, the country's first Indigenous justice minister – who was expelled from the Liberal by Justin Trudeau caucus after she refused Trudeau's pressure to intervene in a criminal proceeding, announced in July that she would not seek re-election because she is discouraged by the political system in Parliament, which she said is too focused on partisanship over the public good. "From my seat in the last six years, I have noticed a change in Parliament, a regression. It has become more and more toxic and ineffective while simultaneously marginalizing individuals from certain backgrounds." She went on to say that "Federal politics is, in my view, increasingly a disgraceful triumph of harmful partisanship over substantive action."
Much of the blame for the sorry and toxic state of our politics and political dialogue today rests directly with Prime Minister Justin Trudeau and his obvious disdain for politics or people who do not agree with him. His pious hypocrisy has no bounds and is made worse by his enablers—the many MPs in the Liberal caucus and those in the party who check their brains at the door and excuse his often-inexcusable and demeaning behaviour.
On November 4, 2015, upon becoming prime minister, Trudeau penned an open letter to Canadians. He said: "Canadians need to have faith in their government's honesty and willingness to listen. That is why we committed to set a higher bar for openness and transparency in Ottawa. Government and its information must be open by default. When we make a mistake – as all governments do – it is important that we acknowledge that mistake and learn from it. We know that you do not expect us to be perfect – but you expect us to work tirelessly, and to be honest, open, and sincere in our efforts to serve the public interest . . . I am committed to leading an open, honest government that is accountable to Canadians, lives up to the highest ethical standards, brings our country together, and applies the utmost care and prudence in the handling of public funds."
Prime Minister Justin Trudeau has done none of these things. He has been dismissive to the MPs in his caucus, to Opposition MPs and most important to Parliament as an institution. He is the only prime minister since Confederation to be found guilty while in office of ethics violations—not once but three times. Former Ministers Jane Philpot and Jody Wilson-Raybould quit rather than lie for Trudeau and do his bidding over the SNC scandal. Celina Caesar-Chavannes quit as the Liberal Member of Parliament for Whitby, Ontario in disgust. She was Trudeau's parliamentary secretary who said that Trudeau tokenized her and then became angry with her when she had enough of it and resigned. The silence of Liberal MPs during all this has been deafening.
Then there is the WE Charity scandal where Trudeau and his cabinet attempted direct a $900 million sole-sourced contract in the midst of a global pandemic that shut much of Canada down to a company that had paid his mother, brother and spouse over $600,000 in fees and expenses. Instead of being transparent about the matter, Trudeau tried to deflect the issue by saying he didn't really know the details about it and had his sheepish MPs use delay tactics in committee to try to cover the scandal up.
In Question Period Trudeau often refuses to answer questions being asked of him, instead responding with an answer that has absolutely nothing to do with the question being asked. His contempt for the Parliament seems to grow in sequence with his own demands for less transparency, less accountability and more power for himself and his coterie of cultish sycophants. Instead of debating Mr. O'Toole or other Conservatives or Opposition members on issues raised in the Commons, Trudeau immediately goes negative and will respond by suggesting O'Toole and other MPs are extremists or un-Canadian for raising matters he does not agree with or wish to be held to account.
Conservative Leader Erin O'Toole has put forward a far reaching, comprehensive and compelling plan in this election for Canada's post-Covid recovery. Trudeau for his part has struggled to explain why he called an election in the first place and the Liberal idea of running the campaign around the 'Justin Trudeau' brand seems to have badly backfired as he is met at most events by hostile crowds and people who are upset.
Particularly disturbing was a chaotic event in Bolton, Ontario last week that was cancelled after Trudeau arrived because of violent protests by hundreds of angry people. Many were anti-vaxxers who shouted obscenities at Liberal volunteers and carried anti-Trudeau signs. Trudeau told reporters he's never seen such a level of intense anger before. "I think this is something that Canadians, all of us, need to reflect on, because it's not who we are," he said, adding that everyone has had a difficult year and that "we need to meet anger with compassion." In typical fashion Trudeau went from that statement to shamelessly blame Erin O'Toole and the Conservative Party for the violent protestors at the event, even suggesting they were part of the Conservative campaign.
O'Toole responded to the Trudeau smear quickly saying he is running a positive campaign, and that he "strongly condemns any form of harassment" on the campaign trail. O'Toole stated: "We should be having a healthy and respectful debate. We have no time for people who bring negativity to campaigning. I urge everyone to put the country and our democracy first — let's have a positive debate of ideas on the future. That's my approach, and that's my expectation for every single member of our team." He said any Conservative volunteer found to have been part of the Bolton event "will no longer be involved with our campaign, full stop. I expect professionalism, I expect respect. I respect my opponents."
Jagmeet Singh responded to the Bolton events by aligning himself with O'Toole saying, "This sort of anger is driven by anxiety at a time when Covid-related lockdowns and public health restrictions have upended social and economic life in this country. The push to make vaccines mandatory in some settings has also caused unease, and anti-vaccination activists need to be reassured that the Covid-19 shots are safe and effective. People are worried. They are in a precarious situation, and that's why there's tension." Singh then added that, "No one should have to cancel their events where we have students, we have young people, we have volunteers, we have organizers, no one should have to cancel an event because they're worried about a danger to the safety of people coming out to a political event. That should never have happened. And that's wrong."
Singh's remarks married those of Calgary Nose Hill Conservative MP Michelle Rempel Garner who said in a statement that aggression like that directed at Trudeau is a "frequent occurrence" for her and other female politicians. She said that she has recently been the victim of harassing behaviour on the campaign trail from men with cameras "demanding I respond to conspiracy theories and stalk her as she stumps for votes". Rempel Garner said that while out for dinnerlast week, she was "accosted by a "large man." She added, "In the last two weeks, I have also received a death threat from someone who called my office in escalating states of verbal abuse over the course of days. This means I can't advertise the location of my campaign office. I can't attend public events where my attendance has been advertised. I've had to enhance security measures. I'm on edge and feel fear when I'm getting in and out of my car, and out in public in general." Rempel Garner believes the solution may lie in "legislation that enhances the ability to prosecute for criminal harassment" and a crackdown on phony social media accounts that are behind a "barrage of online hate and defamation directed at female politicians."
The toxicity or lack of it in politics, in Parliament, and on the hustings is the responsibility of those governing Canada and those in the Opposition. The good news is that the responses by O'Toole and Singh over Bolton may signal a change by Canada's political leadership to reject the corrosive effect of Trudeau's governance and a return to civility in politics.
Parry Sound-Muskoka Conservative MP Scott Aitchison and former Liberal MP Dennis Mills show how it's done
One good example of this type of cooperative, bi-partisan work has been underway for some time in the federal riding of Parry Sound-Muskoka. Former Toronto Danforth Liberal MP Dennis Mills spent more than a decade-and-a-half as an MP in Parliament during the Chretien-Mulroney years and was an aide to former Prime Minister Pierre Elliott Trudeau. These days Mills spends much of his time in Bala, Ontario near his family home. Since 2015, Mills has been working tirelessly with the Bala Royal Canadian Legion Branch to build a new senior's residence that will help the aged in the area who require housing. Despite his lengthy service as a Liberal MP and multiple attempts over several years to get even a response from numerous current Liberal MPs—like federal Ministers Carla Qualtrough, the minister of employment, workforce development and disability inclusion, Adam Vaughn, and others—to try to access their housing program (which they announced in 2017 with much fanfare), Mills has not able to get any traction with federal official. He was, however, able to get local and provincial support for the much need senior's residence.
Still Mills persisted federally and reached out to Scott Aitchison, the Conservative MP for Parry Sound Muskoka. Aitchison was very responsive and in short order learned about the project and offered his help. "I think the Bala Legion seniors project is just fantastic for our community," said Aitcheson. "I was elected to Parliament to help get things done for the local people we serve and the Bala seniors project is meaningful and will really make a difference for families and seniors." He added, "You know, it's difficult in Ottawa because sometimes people in the system there forget that we (MPs) are working on behalf of the people in our local communities. The Bala Legion seniors project is one that Dennis Mills and the Bala Royal Canadian Legion have been working on for some time and it is a great project. A local project and one that I support and would like to help make it happen."
Aitcheson and Mills decided to get together to do a video to explain the project and give it some more momentum.
As Mills explains, "Hopefully those bureaucrats in Ottawa at CMHC will see this video for the Bala seniors home and realize that we can have shovels in the ground immediately if they would just make a decision and get on with it. I honestly can't explain why this government and CMHC can't get this done. They make announcements on things but the follow-up remains a big problem. Our proposed Bala Legion seniors' residence meets all the needs and requirements the government claims must be met for a project.For some reason I don't think it registers with them that there are an additional 1,400 hundred legion lands like the one in Bala across Canada that have capacity for these types of projects."
Mills goes on to say, "The Bala project could be a template for needed housing for seniors across Canada. That is why I approached Scott Aitcheson and we did this video together this summer. It's a great project for our community and that is what matters. This is a bi-partisan non-political project. It's about taking care of our seniors at risk, building the community and working together to get things done. And that is a good thing." Mills adds,"I spent 16 years in Parliament and worked across the aisle on multiple occasions in opposition and in government. MPs often worked together despite our political affiliations to make communities stronger and build a better Canada. We saw the value in cooperating with each other. Scott was very responsive and supportive of the Bala seniors project, and he has helped to build its momentum. He is a superb MP who is working hard for this community, for Canada, and he is getting results, and I appreciate his efforts. The Bala Legion appreciates his efforts too."
Mills pauses and adds, "Parliamentarians must work together. We need to stop this awful hyper-partisan toxicity and the demonizing of each other that has grown in recent years. The tone is set at the top. There must be a return to a level of respect and civility in our politics. That is the best way to get things done for Canada".
Recommended Articles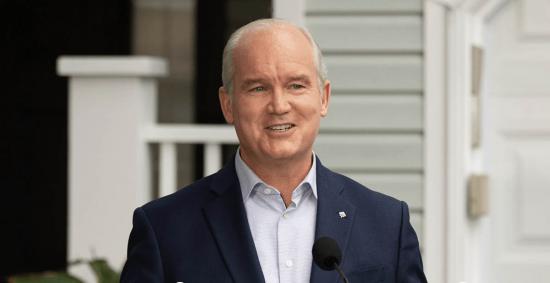 The largely unknown O'Toole has successfully used the campaign to introduce himself to Canadians.
Read full story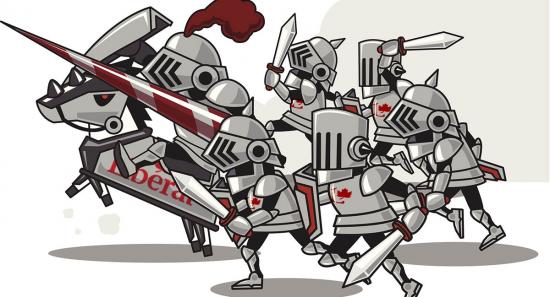 "The Liberal campaign, so far, looks like it has brought limp spaghetti to a knife fight."
Read full story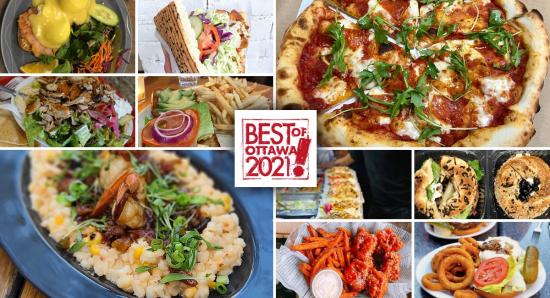 After over 20-years writing about life in Ottawa, we think we have a pretty good idea of the best of what this city has to offer. Check, share and discuss #OLMBest every week!
Read full story
Comments (1)
*Please take note that upon submitting your comment the team at OLM will need to verify it before it shows up below.