Politics
Star candidates surface in run-up to next federal election
Star candidates surface in run-up to next federal election
Depending on who you talk to, Canada has either navigated the current COVID-19 crisis relatively well or the country is heading towards an economic sinkhole for which we may never recover. The truth is probably somewhere in between.
The Trudeau government COVID-19 spending spree is more than worrisome. Parliamentary Budget Officer (PBO) Yves Giroux warned the federal government in September that it has less than two years to rein in the hundreds of billions of dollars in deficits it is racking up through COVID-19 spending, or risk the debt being out of control. "It's without a doubt that we cannot afford deficits of over $300 billion for more than just a few years," said Giroux. "And when I say a few years, I really mean a year or two. Beyond that, it would become unsustainable. So, if the government has plans for additional spending, it will clearly have to make difficult choices and either raise taxes or reduce other areas of spending. Because it's clear that we cannot afford to have deficits of that magnitude for even the medium term." Despite the warning, the September Throne Speech promised a continuation of the spending by the Trudeau government.
This follows on the heels of the WE Charity corruption scandal. On June 25, the federal government approved an untendered contract for almost $1 billion for a program to be administered by the WE Charity (WE) as part of the Canada Student Service Grant (CSSG). It was learned that WE had made payments to the Prime Minister's mother and extended family for over $600,000 in fees and expenses since 2015. Claims by senior civil servants that they had properly vetted the project were proved false in testimony at a House of Commons committee investigation into the matter. Michelle Douglas, the Chair of WE testified she resigned last March over transparency issues and her concerns related to the questionable financial practices of founders Craig and Marc Kielburger. The government was forced to cancel the contract and prorogued Parliament to shut down an investigation that could have led to criminal charges against key officials including the Prime Minister. For many, it signaled what may be the beginning of the end for Justin Trudeau as Liberal MPs began to overtly complain about his judgement and lack of personal ethics. Trudeau has been found guilty twice of ethics violations since 2015 yet still operates as though the rules do not apply to him.
The new leader of the Official Opposition, Conservative Erin O'Toole, is still untested but is having some success in framing, repeating, and delivering a coherent message that appears to be resonating with Canadians about the spending and ethics of the government during this stressful period. So far, he has avoided the trap of getting sucked into every political rabbit hole that the Liberals put in front of him. He is not a social conservative, is pro-choice and is supportive of the LGBTQ community. O'Toole says he will have an experienced and diverse team going into the next election.
The NDP, under Jagmeet Singh, continues to be virtually invisible and irrelevant in Parliament acting as more of a political appendage to the minority Trudeau Liberals than a real party. They remain mired in deep debt and currently have no war chest to fight another election. Sadly, after an exceptional and impressive performance this past summer by NDP MP Charlie Angus over the WE scandal, who expressed in words the indignity and outrage that many Canadians felt over the crass Liberal corruption, Jagmeet Singh turned around days later and supported the Trudeau government who prorogued Parliament to suppress the matter. Even the Bloc Quebecois were willing to hold a confidence vote and risk going to the polls to protest the stench of the WE Charity wrongdoing. Bloc Québécois Leader Yves-François Blanchet initially called for Prime Minister Trudeau to step aside while the federal ethics commissioner and committees investigated the matter. As more was learned, he called for the resignations of both Trudeau and Finance Minister Bill. Morneau would resign and take part of the fall, but the BQ efforts proved futile as Singh's support of Trudeau guaranteed prorogation. Blanchet remains highly popular in Quebec. Meanwhile the Green Party began their process of renewal by selecting a new leader. Despite the drama, all parties have some impressive and successful 'star candidates' in the wings who are either being courted or who have announced they will run for nominations before the next election.
---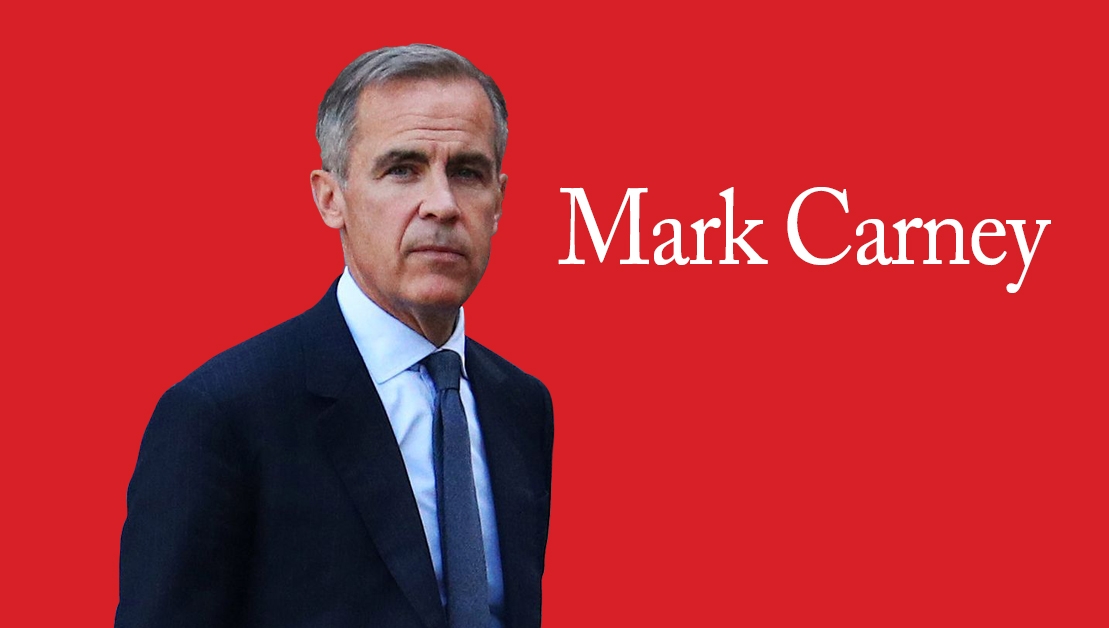 LIBERAL

— 'Gravitas'

Ottawa is rife with rumours about the possibility of former Bank of Canada and Bank of England Governor Mark Carney running for Parliament to position himself for a run to replace Justin Trudeau. Carney left the Bank of England earlier this year and moved back to Ottawa with his spouse and four daughters, two of whom are still in high school. He took on the part-time role of UN Special Envoy for Climate Action and has been advising the Trudeau government on its fiscal and economic policy for the past several months. This came as a relief to many concerned about the national debt and the continued unfettered spending of the government. Carney is someone to watch and remains 'the great hope' for the continuation of a post Trudeau government. Canadians may want someone Carney's gravitas to lead them out of the debt trap in a post-COVID world.

A westerner by birth, born in Fort Smith, N.W.T., but raised and educated in Edmonton, Carney has real cache in Alberta at a time when Liberals are hated there more than COVID-19. His parents were both teachers. He studied at Harvard and Oxford before enjoying a successful international career at Goldman Sachs in Japan, New York, Boston, London, and Toronto. He left all that in 1993 to join the Bank of Canada as Deputy Governor. In 1994, Carney was recruited to join the Department of Finance as Associate Minister of Finance. In that role he worked with then Liberal Prime Minister Jean Chretien and Finance Minister Paul Martin to tame the huge federal deficit ushering in one of the most prosperous economic periods in Canadian history.

In November 2007, Conservative Prime Minister Stephen Harper named him Governor of the Bank of Canada over Paul Jenkins, the Senior Deputy Governor, who had been considered the front-runner to succeed David Dodge. A year later when the global financial meltdown almost put the world into a second great depression, Carney worked in tandem with former Prime Minister Stephen Harper, and the late great Finance Minister Jim Flaherty to devise and deliver a strategy and fiscal policy that ensured Canada came out of the 2008 global financial crisis unscathed. He was later recruited to the Bank of England as Governor. Carney is a charismatic public speaker with a quick wit and dry sense of humour — an odd thing for a 'banker.' He would be a star candidate in any riding in Ottawa or Canada for that matter.
---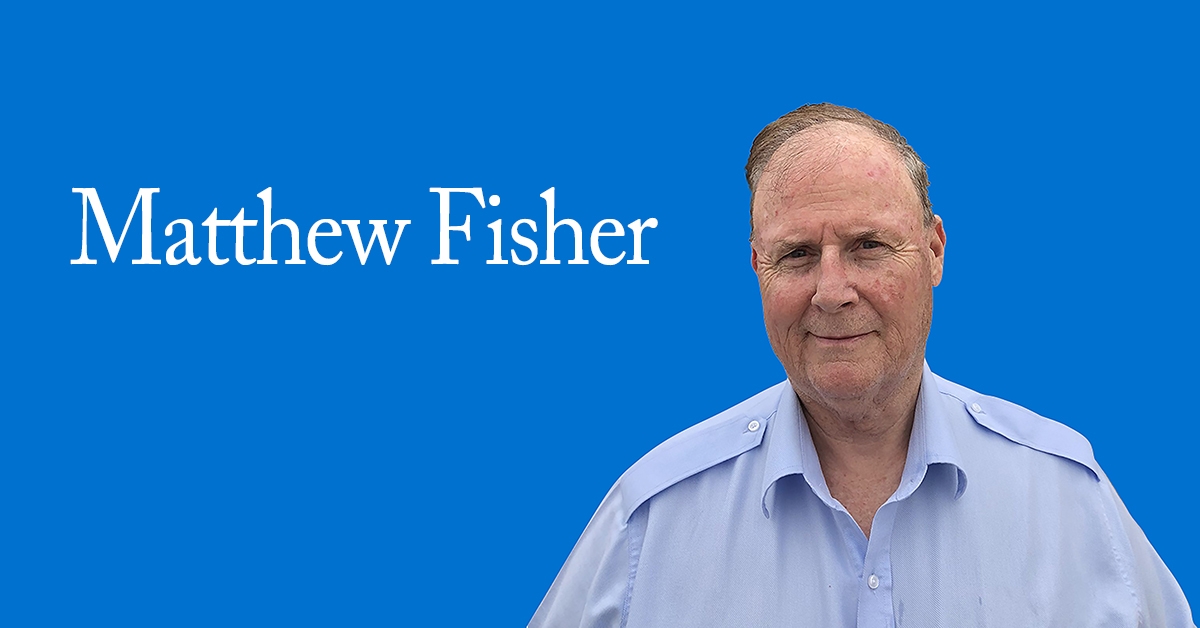 CONSERVATIVE

— Canada's most famous foreign correspondent enters the fray

To beat the Trudeau Liberals in the next election, the Conservative Party is going to need more than a few strong candidates who can win in crucial ridings. One constituency they believe they can win is Kanata-Carleton and party insiders are said to be thrilled that Canada's premier foreign affairs correspondent and a dean of Canadian media, Matthew Fisher has announced his candidacy for the Conservative Party nomination in the riding. Fisher has spent most of his career overseas reporting and writing in more than 170 countries, including on the frontlines during 20 wars. Despite a career on the road, he has always come home to Kanata-Carleton. His experiences abroad have only deepened his appreciation and love for Canada and values like freedom of speech and conscience and the rule of law. Fisher says he knows what it is like to live in countries without these values. Fisher was endorsed out the gate by Vice-Admiral (ret.) Mark Norman, the retired vice chief of defence for the Canadian Armed Forces who said, "Matthew knows our community, the issues we face, and understands the need to be a principled voice in Parliament. That's why he has the backing of many well-known Canadians. I've admired him professionally for decades. I've been most struck by his passion for his country and his concerns about the well-being and security of his fellow Canadians. He has always impressed me with his direct 'no-nonsense' approach to communication."

Fisher's family (four brothers) were one of the original families who moved to the area in 1966 when it was still very much a rural community on the outskirts of Ottawa. He supports rural communities and farmers, protecting landowners' rights, and providing more reliable assistance to flooding victims. He is convinced that much more can and must be done to engage with, and promote, Kanata's world class high-tech sector. To become the official Conservative candidate Fisher will first have to win the local nomination meeting. In the 2019 election the Conservative candidate for Kanata was Justina McCaffrey who ran a strong on the ground local campaign, but still lost to the incumbent Liberal MP and former military officer Karen McCrimmon. This time around Tory insiders believe that with Fisher as their candidate, with his storied reputation and high national and international profile, combined with a strong local campaign, the Conservatives can win the seat. Conservative leader Erin O'Toole is counting on it!
---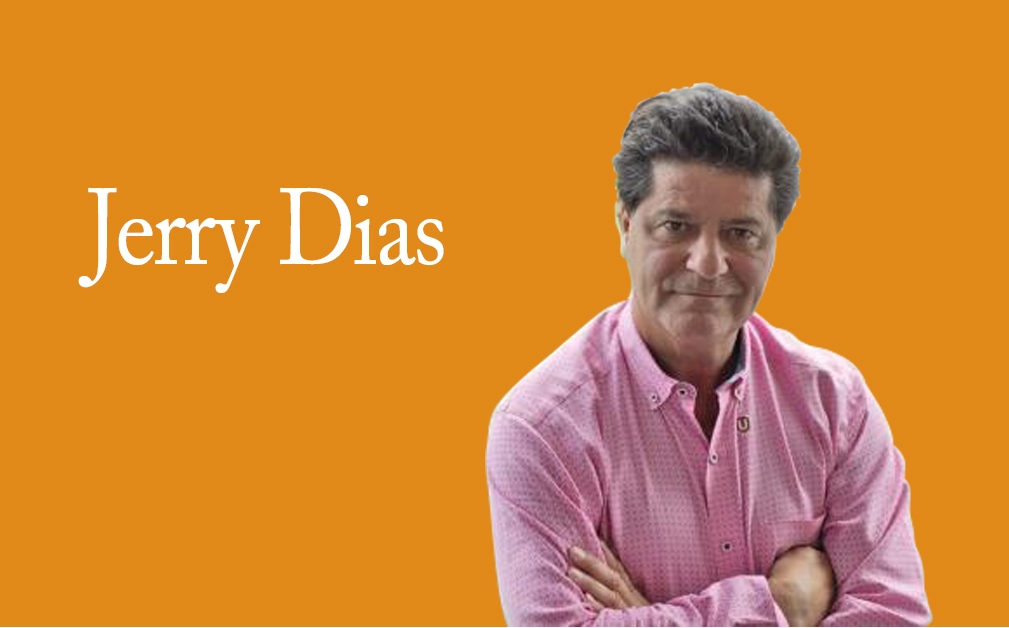 NDP

— The fighter

Expectations for Jagmeet Singh were low going into the last election and he exceeded them. He needed to because there was a real danger that the NDP could have been wiped out. On election night the NDP lost 15 seats dropping from 39 to 24 seats. They were crushed in Quebec, a province that only eight years ago had propelled a Jack Layton led NDP to official opposition status, for the first time. Singh's authentic and likeable persona still resonates with many NDPers, but many others including several MPs are privately complaining that unless there is a leadership change, the NDP will once again face been reduced to a rump party in the House of Commons. After three years as party leader, Singh continues to be a disastrous fund raiser and financial manager and remains unpopular within many in his parliamentary caucus. He appears singularly obsessed with social issues and his solution for most problems involves more government and more spending. In late August, his office sent out a media notice about his views on children returning to school during the COVID-19 crisis. It seemed inconsequential to Singh that education spending and decisions are provincial jurisdiction (except for matters related to Indigenous students). The NDP has been virtually invisible in Parliament during the COVID-19 crisis and Singh appears to have unwittingly sold out the NDP's birthright to Justin Trudeau by rubber stamping every Liberal decision in the minority Parliament. It remains very unclear what the vision or pathway of the federal NDP is under his leadership.

Many in the party are suggesting the NDP would have a better shot in the next election with Unifor President Jerry Dias leading them. Dias is a fighter and a scrapper and is highly respected in NDP and workers circles across Canada for his decades of fighting for better pensions, wages and working conditions for hundreds of thousands of Canadian workers. Dias began his rise in the 1980's on the shop floor of de-Havilland Aircraft (later Bombardier Aerospace) where he served as President of Local 112. By 2013, he was elected as Unifor's first National President at their founding convention. Since then, Unifor has grown to represent more than 315,000 workers in every sector of the Canadian economy. Dias is knowledgeable, street savvy and has legendary political smarts. He is always well briefed and does not hesitate to take a stand on issues. He was arrested and charged at a picket line in Regina last January when defending workers' rights. In Ottawa many pundits believe the real reason Chrystia Freeland and Justin Trudeau asked Dias to take an active role in the USMCA talks, as a consultant to the Canadian government and negotiating team (where he consistently pushed to raise labour standards, maintain Canadian sovereignty and protect key domestic industries), was to ensure he would not enter into the NDP leadership fray as Singh continued to fumble. The USMCA talks are over. Dias could win in multiple ridings across Canada. He has a clear vision for Canada. The issue is whether the NDP can afford to wait until after the next election. Dias is saying he is not interested in politics. But many think this may be a case of never say never.
---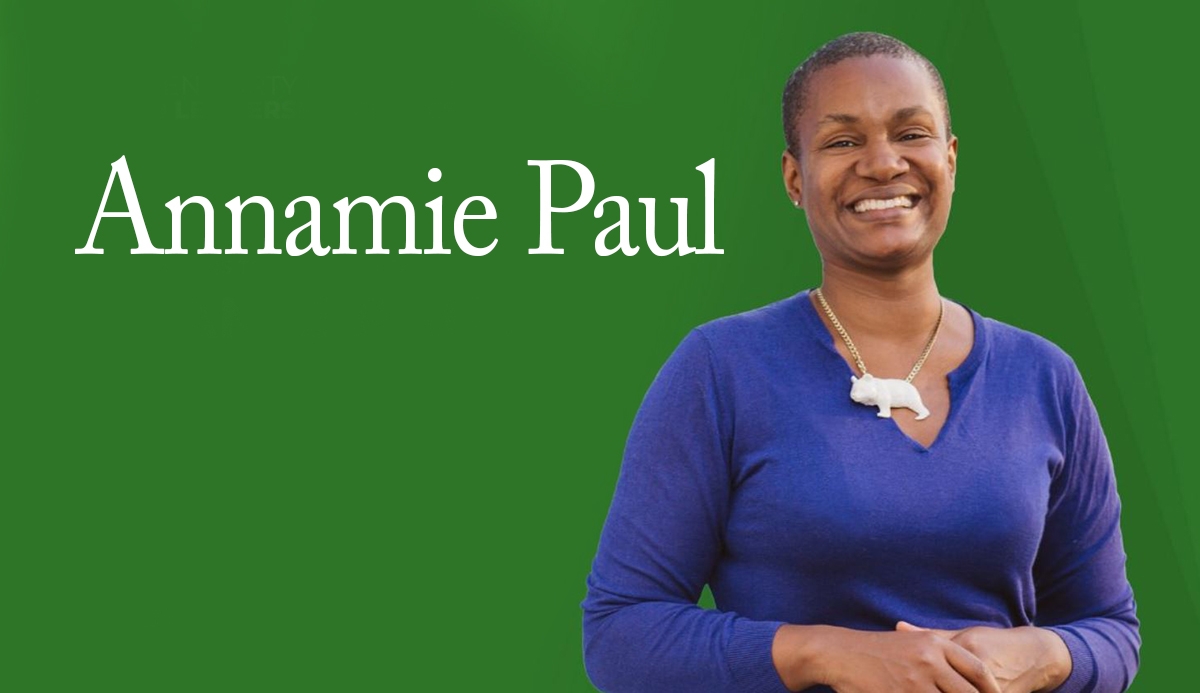 GREEN PARTY

— If we want different outcomes, we must make different choices.

Annamie Paul is a trailblazer; a lawyer, a spouse, a mother and the first Black and Jewish leader of a major federal political party in Canada. After winning the Green Party leadership in October, Paul announced her intention to run in the October 26, 2020 by-election in Toronto Centre — a Liberal riding that became open when former finance minister Bill Morneau resigned last month over his role in the WE scandal. In a candid contrast to her predecessor Elizabeth May, Paul said that if she doesn't win Toronto Centre, she'll run elsewhere. (May has been suggesting Liberal and NDP candidates should not run against Paul allowing her to win the seat by default). May served as Green Party leader for over 14 years yet never managed to increase the elected membership of the party beyond two members. Five years after winning the leadership she was finally elected in British Columbia, after several failed attempts in other ridings. Paul seems to instinctively understand the importance of being in the House as soon as possible and this appears to be her focus. Paul is the daughter of immigrants to Canada, who moved from the Caribbean in the 1960s. She is a graduate from the University of Ottawa and from Princeton. Quadrilingual, she is fluent in English, French, Spanish and Catalan — a language spoken in parts of Spain, including Barcelona. Paul founded the charity, 'Canadian Centre for Political Leadership' that helps women and under-represented minorities to run for office. She is committed to bringing more youth, more diverse people and more regions into political decision making. Paul supports Indigenous-led land protection, a carbon tax, and investing in clean energy and technology. Her win has created a lot of excitement in the Green Party and in political circles in Ottawa. She is someone to watch.
Recommended Articles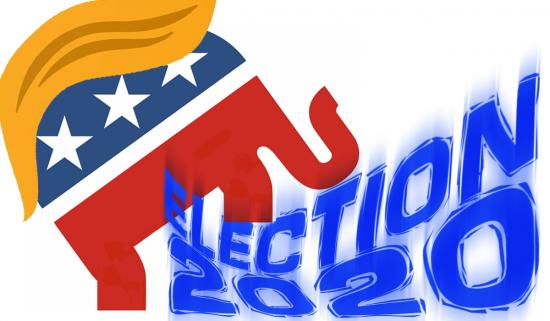 What if the worst happens? What would Canada actually do about such a dire situation on its border? Has any thought been given to how Canada would respond to the collapse of our-once great neighbour?
Read full story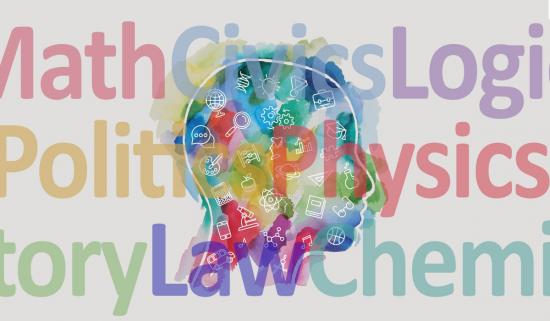 We speak easily of living in a free society, but have given little thought to what the citizenry of a free society need to know to meet their obligations. Indeed, society is so free that individuals are free to know nothing, while still having an equal vote and an equal say in our affairs of state.
Read full story
Removing barriers to interprovincial trade will be the focus of a First Ministers meeting in December and Prime Minister Trudeau has flagged the issue as "a massive priority."
Read full story
Comments (0)
*Please take note that upon submitting your comment the team at OLM will need to verify it before it shows up below.