A Round of Appaws for Ottawa's Vogs & Dogs Event
Ottawa's four-legged volunteers teamed up with John Fluevog Shoes Ottawa on June 9th for a night of fun shoes and craft beer to celebrate the wonderful work that Ottawa Therapy Dogs does. Fluevog fans and dog lovers collaborated to bring awareness to the charity organization and expose the brilliant work of both organizations; 50% of all sales that evening went to Ottawa Therapy Dogs. Flora Hall Brewing catered the event with a special craft beer brewed for the attendees, and the store swarmed with smiles as people shopped with furry friends by their sides.
Ottawa Therapy Dogs provides assisted one on one sessions with clients to help cope with everything from illness to daily stress. Animal-assisted therapy is a great way to create a special and personal bond with a four-legged friend; the company of a therapy dog reduces a great deal of stress and provides us with attention, comfort and unconditional love.
John Fluevog Shoes Ottawa had been planning this event for a long time, and with the help of Lainie Towell, executive director of Ottawa Therapy Dogs, the event was a huge success! John Fluevog Shoes frequently partners up with artists and charity organizations to bring to light the hard work, artistry, and beauty crafted by those in our community. These same values appear in the company's designing and manufacturing of their unique and wonderful shoes.
I had the pleasure of sitting down to share a moment with Tara, a nine-year old, bilingual golden retriever who has been a dog therapy volunteer for eight years. As much as she enjoyed the ear scratches, this volunteer has been well trained and offers her services in Florida. I managed to spend some time with her to understand the bond one creates with therapy dogs and, even in silence, Tara made me aware that she was there by my side. Needless to say, I fell in love with the therapy dogs visiting the Fluevog store.
As part of the Fluevog Family, I was proud to contribute my work to this beautiful evening and embrace the love of community at the heart of Ottawa. Attendees left with colourful totes, new friends were made and pets were adored. John Fluevog Shoes' "Choose Love" campaign, that salutes the differences that make us unique and recognizes the humanity in everyone equally, resonated well with the evening's atmosphere of support and love. This extraordinary partnership managed to highlight the Ottawa community's depth and artistry.
Recommended Articles
Born and raised in Winnipeg, with an ancestry rooted in Britain and Switzerland, Lennard Taylor makes designs that belong at the Grand Palais catwalk. Every brushstroke blossoms into a work of art; every piece is individually crafted by the artist's hands.
Read full story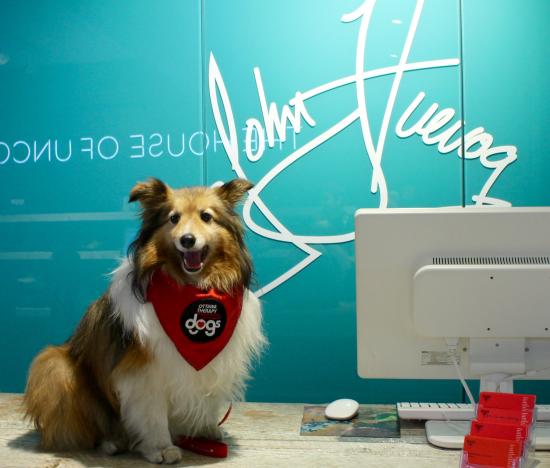 Ottawa's cutest volunteers are teaming up with a Canadian designer legend for a night as unique as every Fluevog shoe.
Read full story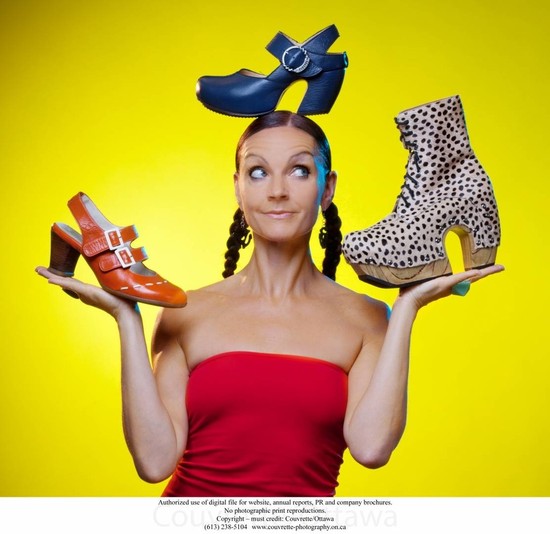 Written by: Lainie Towell The Mexican painter Frida Kahlo once said: "Feet, what do I need you for...
Read full story
Comments (0)
*Please take note that upon submitting your comment the team at OLM will need to verify it before it shows up below.