A Stuffed Stocking of Holiday Not-quite-classics You've (Probably) Never Seen
Welcome to Day 17 of the
25 Days of Ottawa Life
Christmas Calendar.
We'll be updating with a
new treat daily so be sure
to keep checking under the
OLM Tree to see what's new.
---
Every year like clockwork you can expect George Bailey to discover that It's a Wonderful Life, a cherub-like Peter Billingsley to discover a Red Ryder B.B. gun and Charlie Brown to discover the real meaning of Christmas isn't found in a department store.
Every holiday season sees a new batch of flicks join classics such as Scrooge (1951), Home Alone (1990) and National Lampoon's Christmas Vacation (1989) on people's must watch lists. Some, like Elf (2003) become a modern day classic while others like, oh sayyy, Grumpy Cat's Worst Christmas Ever (2014) become the cinematic equal Auntie Margie's annual 7-tonne fruitcake: tossed out and forgotten by Boxing Day.
Now, if you're like me (and most of you probably aren't unless you enjoy mixing eggnog and Cheery Coke), you enjoy your Christmas movies not to be drenched in saccharine mush and oozing with lessons and loving families cut-out from a Hallmark greeting cards. Bring on the dysfunction, says I! Gremlins (1984), Die Hard (1988) and Black Christmas (1974) are all alternative holiday viewing for me and have become for most looking for an escape from the usual buffet of all too perfect holiday cinema samplings.
But what about those gifts at the back of the tree? You know the ones. They are usually reserved for third cousins who may or may not stop by only discovered when you're taking the tree down sometime after New Year's Day. If you want access to them during the holidays you really have to dig and, like those gifts, the Christmas cinema oeuvre has a wealth of weird, humorous and just plain wrong films to discover.
Here's a list of flicks to compliment (or possibly insult) your holiday viewing. They may not become classics but, trust me, when you wax poetic about a film where Santa battles Satan on Christmas eve for the right to rule Mexico, clearing away those over-eggnoged relatives you really didn't want to talk with anyway, you'll thank me.
Tokyo Godfathers (2003)
How many animated Christmas flicks can you count that include a middle-aged alcoholic, a drag queen and a runaway kid as your main characters? Yeah, I thought so. This unlikely trio are joined together on Christmas Eve when they discover an abandoned newborn in the garbage. Yup, doesn't sound very heartwarming but this film is full of charm as we follow the ragtag group through a series of often hilarious events in an effort to discover the baby's parents. Directed in classic anime style by the late Satoshi Kon (Perfect Blue, Millennium Actress).
8 Women (2002)
Take eight of the best French actresses ever, toss in an Agatha Christie-esq mystery, center it all around a 1950s country Christmas and, oh yeah, make it a musical and you have 8 Women. Seriously, what's not to like? The loose remake of the George Cukor classic The Women is filled with greed, murder, averse and adultery so pretty far removed from your average holiday flick. As Roger Ebert observed in his review, the film was really just "an elaborate excuse to have fun with its cast". You'll probably only notice the
grin on your face you've had the whole film just as the credits roll.
Mixed Nuts (1994)

This underrated Steve Martin film from the mid-90s takes seasonal holiday depression into the realm of comedy in a way only Martin can pull off. Focusing on a crisis hotline one wild night during Christmas, the film is really about relationships with a bit of body disposal added for good measure. Wrapped around the offbeat misfit mishaps is humour dipped in heart. While Martin is his usual funny self, it is Adam Sandler making his fifth film appearance that nearly steals the show.
Comfort and Joy (1984)

An 80s gem from Scotland, Comfort and Joy places heartbroken radio host Alan Bird (played perfectly by Bill Paterson) right in the middle of a war between ice cream vendors shortly after being dumped by his kleptomaniac girlfriend. If that isn't weird enough to get you to watch (enjoying a tub of Christmas Crackle, of course), the fact that it currently sits at 100% Fresh over at Rotten Tomatoes should at least tell you it's worth a peek. Tell them Mr. Bunny sent ya'.
Santa and the Ice Cream Bunny (1972)

Speaking of ice cream and bunnies, waaayyy at the other end of the spectrum is this flick so bizarre you really have to see it. Santa and sleigh get stuck in the sand on a Florida beach. While awaiting a grotesque rabbit that has to be cousin to that monstrosity from Donnie Darko to save him, Santa regales a group of bored children with the tale of Thumbelina. Oh yeah, for some reason Tom Sawyer and Huck Finn are there snooping around the sand dunes. This is what happens when you have three film ideas and can't settle on one. The unintentional humour will have you reaching for the pause button in order to finish laughing at the insanity on your screen. The fine folks over at Rifftrax have given you reason to sit through this mess with a spectacular commentary track that will leave you in stitches!
Santa Claus (1959)
If we're going to talk about Christmas crazy, the king firmly planted on that throne since 1959 has been this head-scratching-double-take of a film from Mexico. Santa, who now inexplicably resides in heaven with Merlin of King Arthur lore (you know, just 'cause), has a collective of overworked children gathered (read: trapped) together in song and toy making within a crystal palace workshop. Satan, who has had enough merriment, sends one of his minions to Earth to end Christmas forever. First stop (errr…only stop), Mexico! You really want to watch this one with the Mystery Science Theatre 3000 crew. As they observe: "it's good old fashioned nightmare fuel!"
Christmas Evil (1980)

The 80s saw a lot of killer Christmas movies and, why not, Halloween had been taken, right? Released before the far more controversial (and popular) Silent Night, Deadly Night, this flick actually received a lot of favorable reviews, creepy Santa killer and all. It's a whole lot dated these days, but the final shot is one that will stay with you for awhile. One viewing of this flick and you'll understand how it was conceived by writer / director Lewis Jackson after a night of smoking weed. Possibly why he never directed another feature film again.
It Happened on 5th Avenue (1947)
What to do when you're homeless for the holidays? Why not sneak into the New York City mansion of the second richest man in the world and call that home while he's away? That's exactly what Aloysius T. McKeever does each Christmas and, this year, he has a wayward G.I. and a teenage runaway to share the season (and mansion) with. The flick was originally mauled over by Frank Capra before he decided to do It's a Wonderful Life instead. Though it didn't become the classic Capra's film did, It Happened on 5th Avenue is full of the same spirit.
Holiday Affair (1949)
Robert Mitchum sheds some of his usual creepy persona to star alongside a pre-Pyscho Janet Leigh in this rom-com that showcases the lengths some 1940s department stores would go to keep up with the competition. This is one of those lost old movies from the classic age of cinema that has become forgotten, unfortunately, as it is exceptionally well acted given the material they had to work with.
Trapped in Paradise (1994)
It's too bad Nicolas Cage, Jon Lovitz and Dana Carvey never acted together again because the trio are just golden in this Christmas comedy. This Dog Day Afternoon with laughs caper flick finds three idiotic brothers attempting to rob a bank in Paradise, Pennsylvania, a town so full of kindness and Americana whimsy you'd think the screenplay was written by Norman Rockwell!
Santa Claus Conquers the Martians (1964)

It's Martians. It's Santa. It's an eight-year-old Pia Zadora who still can't act. It's regularly listed as one of the worst films of all time. Enough said.
The Silent Partner (1978)

Elliott Gould, Christopher Plummer an Susannah York star in the Canadian heist film that really deserves more recognition. It's tagline will tell you it's "a chilling story interwoven with comedy, sex and terror" but what it doesn't tell you is how crisp the plot it. Ok, sure, Christmas instant exactly central to the mix here (well, there's the gun-toting Santa) but this thriller succeeds on every level to deliver a fresh take on the heist film. The Canadian Film Academy Awards voters thought so to. The Silent Partner won Best Picture and Best Director. You can break this one out when trying to define a "sleeper hit" to somebody.
Krampus (2015)

The new elf on the block, this flick has to be added to any alternative holiday movie viewing list! First off, it's directed by Michael Dougherty who gave us one of the best Halloween flicks in years with Trick 'r Treat. He gives Christmas the same horrific treatment with some gentle nudges to some B-movie classics in a film where the folklore demon terroizes an obnoxious family. You kinda' want to cheer for the bad guy! If you've never heard the legend of anti-Claus this is a good thrill-filled introduction.
Recommended Articles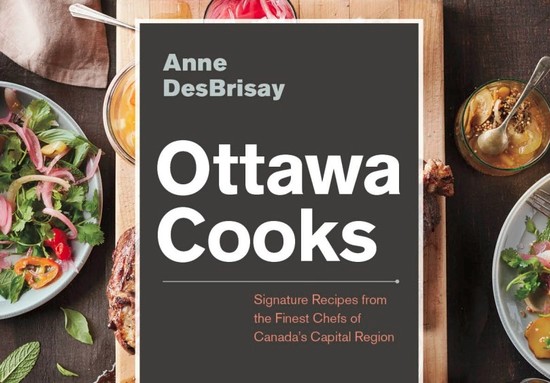 Welcome to Day 18 of our 25 Day Ottawa Life Christmas Calendar.  We'll be updating with a new tr...
Read full story
With the holidays fast approaching, OLM wants to make sure that you're prepared for the gift-giving season! Looking for the perfect gift for a loved one? We've got you covered with a roundup of some amazing products that they're bound to love!
Read full story
Welcome to Day 24 of our 25 Day Ottawa Life Christmas Calendar. We'll be updating with a new treat...
Read full story
Comments (0)
*Please take note that upon submitting your comment the team at OLM will need to verify it before it shows up below.