Food & Wine
A taste of France for the Covid-curfewed traveller
A taste of France for the Covid-curfewed traveller
For all us who would prefer to be meandering through the winding streets of some far away city, popping in and out of shops, stopping for a coffee or visiting a magnificent art collection but are instead stuck at home, we bring you recipes from France. Create these delicious treats in your own kitchen and let them transport you to your favourite corner of France!
---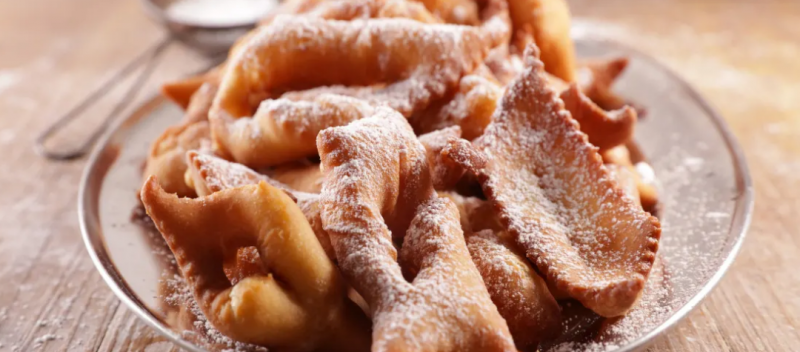 Bugnes
All regions and families in France have a recipe for bugnes, each with its own name: 'Merveilles' in Bordeaux, 'Pets de Nonnes' in Champagne, 'Bottereaux' in Nantes and Brittany and 'Frappe' in Corsica. Around Lyon and in Auvergne, the local bugnes herald the annual Carnival – but there's nothing to stop you making and eating them all year round! Try this recipe by Anne-Sophie Vidal, winner of TV show Le Meilleur Pâtissier. They can be crunchy or, if you add yeast, fluffy — is up to you.
Ingredients for around 40 crunchy or 25 soft bugnes
250g (2 cups) multi-purpose flour
½ packet baking powder (6g (1 tbsp)) (only add for soft bugnes)
2 whole eggs
50g (1/4 cup) soft butter
75g (1/3 cup) sugar
2 pinches salt
2 tbsp rum
Icing sugar for dusting
Instructions:
In a bowl, form a well in the flour (and baking powder if you're making fluffy bugnes). Add the beaten eggs and mix vigorously, then add the rest of the ingredients and mix. Knead the dough well by hand, then wrap it in cling film and let it rest for a few hours (if this rest exceeds six hours, put the dough in the fridge and remove it 10 minutes before using). If you're making fluffy bugnes, use a large airtight box instead of cling film, as the dough will rise a little.
For crunchy bugnes: On a floured board, using a rolling pin, roll out the dough very thinly to 2mm. Don't hesitate to use plenty of flour as the dough can be very sticky. Cut out rectangles of dough (roughly 4cm x 8cm) with a wheel or pizza cutter. Make two lines in each rectangle.
For fluffy bugnes: On a floured board, using a rolling pin, roll out the dough to 5-6mm. Don't hesitate to add flour as the dough can be very sticky. Cut fairly narrow diamonds of dough (roughly 4cm x 12cm diagonally) with a wheel or pizza cutter. Make one line lengthwise in the centre of each diamond.
Heat some frying oil in a deep pan. When it's hot enough (test by dropping a small piece of dough into it; it should form bubbles and quickly float to the surface), brown the bugnes in batches of five (depending on the size of your pan) for around two minutes, turning them over after one. They should be barely browned for crunchy and golden for fluffy.
Drain them on paper towels. After allowing them to cool for 15 minutes, dust with icing sugar on both sides (essential). Enjoy them lukewarm or cold with tea or coffee.
Both types of bugnes keep for at least a week in an airtight container.
Text by Pascale Filliâtre Photo by M.Studio
---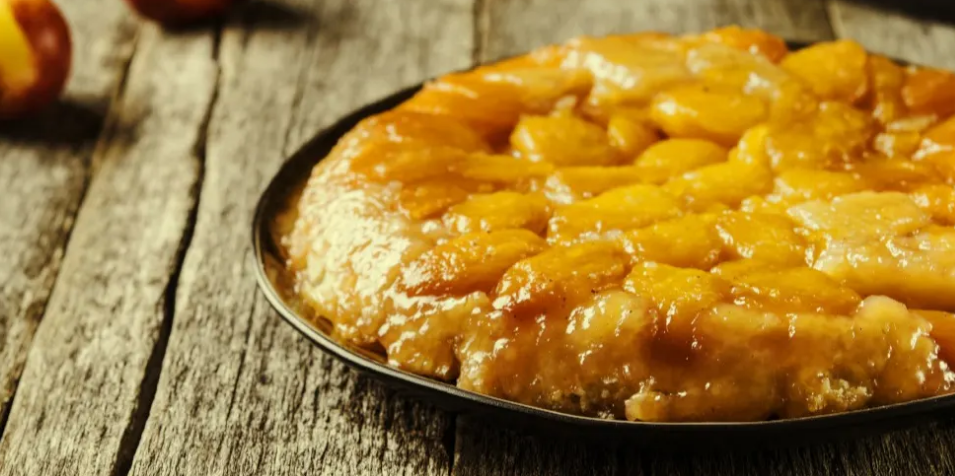 Tarte Tatin
Here's another classic French dessert. What seemed to be an inattentiveness on the part of the Tatin sisters allowed the ingenious discovery of one of the most delicious desserts. This hundred-year-old apple tart recipe from the Loire Valley is simple to make, just don't forget to turn it upside-down before serving it!
Ingredients
7 apples (for a 10 inch pan)
For the pastry:
250g - 1 ½ cups plain sieved flour
1 tsp. salt; 50g - 5oz soft butter
1 egg
60g - ½ cup sugar
For the caramel:
60g - ½ cup sugar
60g - 2oz butter
2 tbsp. water

Instructions
Remove butter from fridge and bring to room temperature.
In a mixing bowl, add the flour, then the butter and blend the ingredients until you get a sandy texture.
Add the sugar, the egg and the salt.
Knead and fold the dough, then shape it into a flat brick, wrap in plastic and refrigerate for two hours or more. Remove and let sit approx. 10 minutes.
Peel and core the apples then cut them into quarters.
In a hot ungreased frying pan or an ovenproof deep cake dish, add a little water to the caramel sugar, then the butter and stir until melted.
Arrange your apple quarters in a circle, vertically so they cover the entire pan.
Place frying pan back on low heat and cook the apples for 20 to 25 minutes.
Roll out your pastry to about 1/4 of an inch and cut it into a circle slightly larger than the pan.
Place it over the pan and tuck in the edges.
Bake in oven at 160ºC – 425ºF for 30 minutes (or until pastry is crisp and crusty).
Once cooked, place a board or a plate on top of your pan, and using both hands, flip over so the tart is upside down.
Remember to always serve warm, with a dollop of vanilla ice cream if you wish.
Photo of Tarte Tatin by Trendyrowdy
---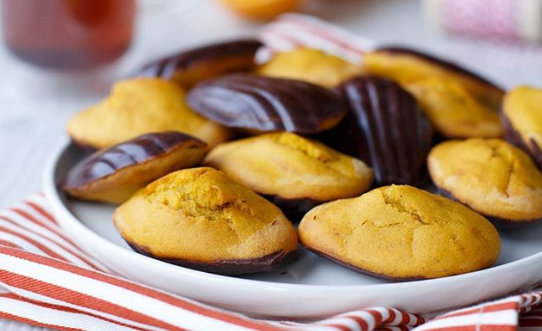 Pumpkin and chocolate madeleines
All children love these humpbacked shell-shaped cakes from Lorraine that were adored by Marcel Proust, France's great national writer. The classic recipe is unbeatable and is open to variation. Here is a version by Julie, a dynamic influencer at Takethepower and Cuisine Ta Ligne, using orange, pumpkin and chocolate?
Ingredients for 36 madeleines
200g (1 and 2/3 cups) raw pumpkin flesh (or 280g cooked flesh)
3 eggs
Choice of sweetener: 70g (1/3 cup) unrefined sugar, coconut or agave syrup / 35g stevia or fructose / 80g erythritol
200g (1 and 2/3 cups) plain white or wholemeal flour
1 tbsp hazelnut oil
1 organic orange
1 sachet baking powder
200g dark chocolate (preferably at least 70% cocoa)
Instrucitons
Prepare the pumpkin in advance: Cut the pumpkin flesh into cubes and cook for 20 minutes in boiling water. It must be very tender. Place in the fridge to cool.
In a salad bowl, mix the cooled pumpkin flesh, eggs and hazelnut oil. Add the flour, chosen sweetener, baking powder and orange zest, and mix until a homogeneous mixture is obtained.
Refrigerate for at least two hours. This step is necessary to obtain the famous bubbles in madeleines, which form due to thermal shock during cooking.
Preheat the oven to 240°C (460°F)
Lightly grease your madeleine mould (unless you are using a silicone mould) and pour around a teaspoon of dough into each – it's important not to overfill.
Put the filled mould in the fridge for a few minutes. If you're making two batches, put the rest of your dough in the fridge while waiting for the first batch to cook.
Bake for five minutes at 240°C (460°F) to allow bubbles to start to form, then reduce the temperature to 180°C (350°F) and continue cooking for around 10 minutes, watching carefully. The madeleines should be lightly golden.
Wait a few minutes, then unmould. Wash and dry the mould.
For the chocolate shells:
Melt the chocolate in a bain-marie or in the microwave (heat for 30 seconds in the microwave on medium power, then take out the bowl and stir the chocolate, and repeat the process until it's completely melted).
Spread one tablespoon of melted chocolate into each hole of the mould, up to the edge. Place the previously cooked madeleines onto the chocolate and press lightly.
Refrigerate for around 30 minutes, allowing time for the chocolate to set.
Carefully unmould your chocolate madeleines, and enjoy!
Keep your madeleines in an airtight box (preferably tin or metal, as plastic softens them) at room temperature and consume within four days.
Text by Pascale Filliâtre , Recipe and photo by Takethepower_July
---
Brittany-style pancakes
Whether sweet or savoury, the Breton pancake is always appreciated by all. Emblematic speciality of Brittany, the pancake can be eaten at any time. Made with wheat or buckwheat, it has crossed history and continents. This top Brittany delicacy goes perfectly with any sides — jazz them up with fruit and some fresh whipped cream or simply slather them with Nutela and enjoy!
Ingredients
3 eggs
1/3 cup (75 ml) sugar
2 teaspons (10 ml) vanilla extreact
2 cups (500 ml) flour
2 1/2 cups (625 ml) milk
Instructions
In a bowl, whisk all the ingredients until the mixture is smooth.
In a non-stick skillet lightly brushed with butter, cook the crepes one by one until browned on both sides. During cooking, stack the crepes and keep warm, covered with aluminum foil.
Recipe courtesy Ricardo.com Photo: Stephanie Klepacki, Unsplash
If you are looking to learn from the pros, watch this video showing how to make crêpes with tips from a master from the School of Master Crêpe Makers in Rennes.
Header photo of Nice by Paul Rysz, Unsplash
Recommended Articles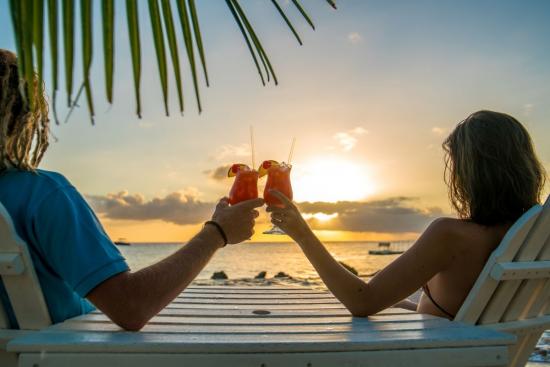 We may all be stuck at home but we can let our palettes travel the world.
Read full story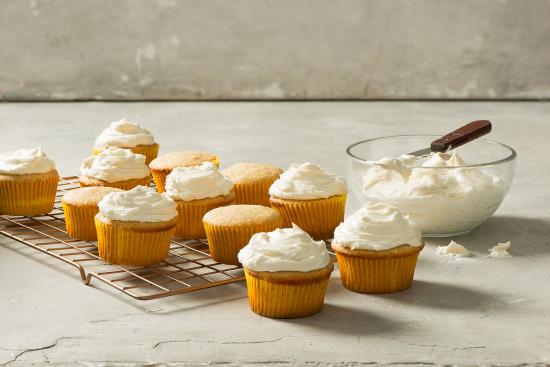 Most Canadians say they enjoy spending time baking, but wish it took less time, according to a recent survey by Becel. Try these tips to add love to your baking without taking time out of your day.
Read full story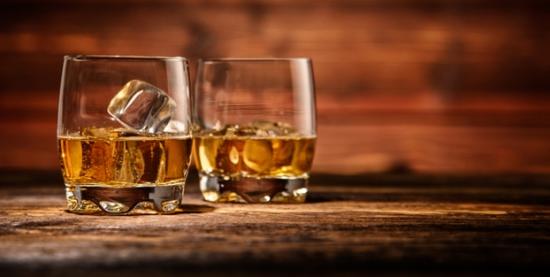 The consumption of whisky throughout the last few centuries is a proof of its hold on the consumers and connoisseurs.
Read full story
Comments (0)
*Please take note that upon submitting your comment the team at OLM will need to verify it before it shows up below.