Sports
Ottawa's Gabriela Dabrowski — a champion on and off the court
Ottawa's Gabriela Dabrowski — a champion on and off the court
After a monumental season, Gabriela Dabrowski wants to keep advocating for her fellow tennis players.
She's an Olympian, a multi-time grand-slam winner, and current world number 10 in women's doubles, but some of her most important work comes off the court with the Women's Tennis Association's (WTA) player council.
One of her major goals is to turn the spotlight on the kind of tennis she plays.
"Doubles players don't get a whole lot of respect on the tour," said Dabrowski. "I'm actually looking to change that because I think doubles is an amazing game."
Dabrowski worked tirelessly for most of the 2020 season helping players face the challenges brought on by the COVID-19 pandemic.
For those efforts, Dabrowski and the player's council received the Peachy Kellmeyer Player Service Award from the WTA, recognizing how they rallied to bring the Tour back.
Dabrowski, 28, hadn't considered being a players' advocate until 2019, when an arbitrary change to the International Tennis Federation's (ITF) entry system threatened the livelihoods of hundreds of qualified players.
That sparked a deep interest in understanding what was going on behind-the-scenes of tennis's governing bodies.
The WTA players council didn't have a designated doubles representative, so Dabrowski set out to fill that void. In August 2019, she was elected to the council by her peers.
"I wanted to be able to fight for the doubles girls," said Dabrowski. "[Having a representative] was really important for me and the players, I'm grateful to them for putting their trust in me, to represent them and their voice, which hadn't really been heard before."
"Sometimes it's been really stressful, sometimes I'm not sleeping as well as I'd like to," added Dabrowski about the new responsibilities she's taken on.
"But at the same time, it's worth it because at the end of the day I represent a group of players and I want to make sure they're accounted for."
Luisa Stefani, who matched up with Dabrowski at the Ostrava Open in October 2020, said the players are lucky to have her teammate looking out for them.
"Gaby does a great job representing and always thinking of ideas of how to support not only the doubles but the lower-ranked players," said the 23-year-old Brazilian. "I can't highlight enough how good of a job she does trying to improve the whole doubles experience."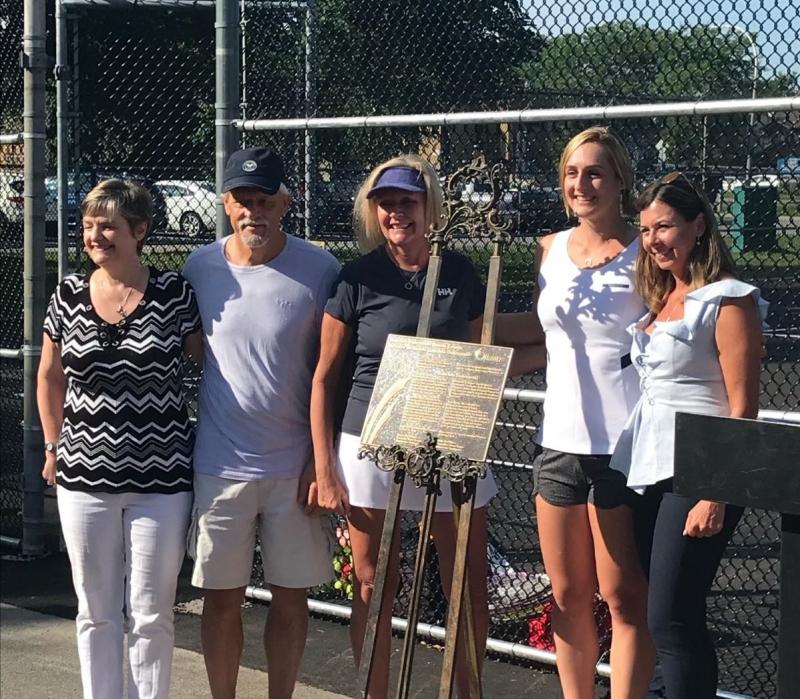 In August 2018, the courts at Russell Boyd Park in Ottawa were renamed for Gabriela Dabrowski.
---
Equality and Exposure
At the heart of Dabrowski's ideas are two themes: equality and exposure.
She wants per diem to be equal for all players at WTA tournaments. Currently, a main-draw player gets five nights covered, and a doubles player only gets four, while a qualifying player might get two or three.
Doubles matches are broadcast sporadically compared to the main draw. Dabrowski's goal is for the WTA to recapture the broadcast rights for those matches and stream them on their own platforms through WTA TV and Facebook to help gain viewership.
She also wants doubles broadcasts to give better insight into matchups, strategy, and players' stories off the court, saying informed commentary can help viewers connect with the game and its players. Not only would it grow the sport, she sees it as a great business opportunity.
"The majority of recreational tennis players play doubles, because it's easier to play doubles the older that you get, so you play until you're 90-something years old," said Dabrowski. "I think there's a market that has not been tapped into yet."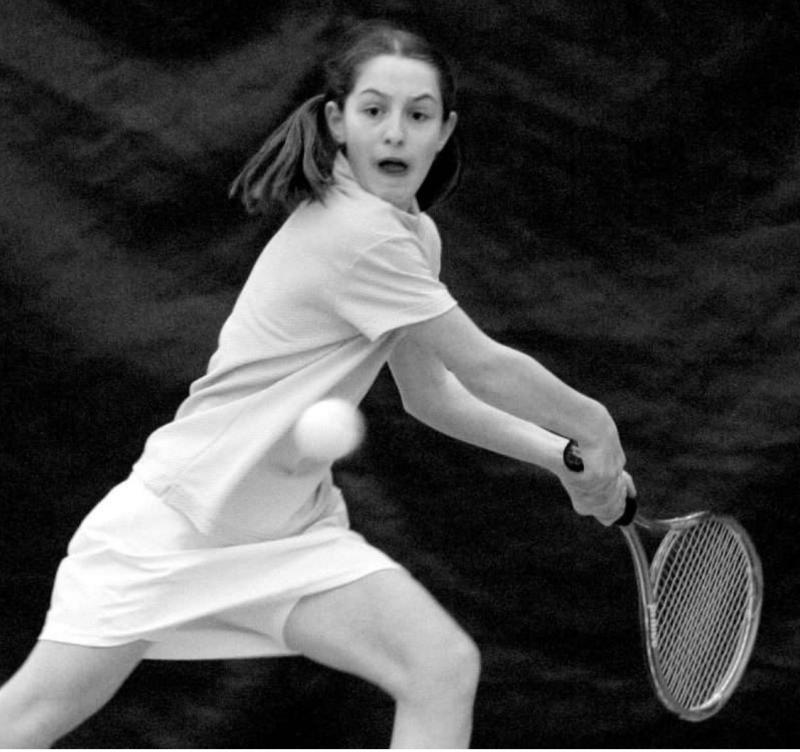 By the age of 12 Gabriela Dabrowski was training in Florida.
---
From Local Tennis Court to the Pro Circuit
Born to Polish immigrants in South Ottawa's Blossom Park neighbourhood, Dabrowski picked up her first racket when she was seven years old and practiced her serves and volleys on the courts at Russell Boyd Park. In August 2018, those courts were renamed for her.
By the time she was 12, the promising youngster was training in Florida and playing against more experienced players. Her parents mortgaged the family home to finance her annual trips south. While the dad joined Dabrowski for travels, her mom stayed home to work for the City of Ottawa.
Turning pro brought a whole new set of financial issues, especially when it came to pursuing singles. She had trouble affording a coach who could help propel her above 200 in the world.
"When you're actually trying to be pro, and work your way up the ranks, and grind at a lot of ITF's, and make no money for a long time, then you realize, 'oh no, can I actually make a career out of tennis?'" she said.
That's why she dropped the dream of becoming a singles star and focused all her energy on doubles. It turned out to be a career-defining move.
Dabrowski became the first Canadian female grand-slam champion in 2017 when she and teammate Rohan Bopanna won the French Open in mixed-doubles.
In 2020, she made three finals with three different teammates, the most recent of which came with Stefani in Ostrava.
Heading into 2021, Dabrowski will be working to stay top 10 in the world and guarantee herself a spot in this summer's Olympic Games in Tokyo.
Canada's lone tennis gold medal came in 2000 when Daniel Nestor and Sebastien Lareau won in the men's doubles category at the Sydney Games.
An appearance at the Tokyo Games would be her second time representing Canada, and her sport, on the world stage.
"I do feel that doubles is valued more at the Olympics than it is anywhere else," she said.
Dabrowski will begin this season alongside American Bethanie Mattex-Sands at the Australian Open in February.
Header image of Gabriela Dabrowski courtesy Tennis Canada
Recommended Articles
It's almost Christmas, and you know what that means… World Juniors!
Read full story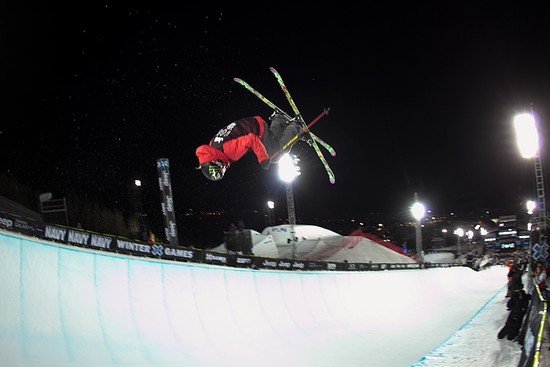 In honour of the upcoming Canada's Sports Hall of Fame 2014 Induction Celebrations presented by Ca...
Read full story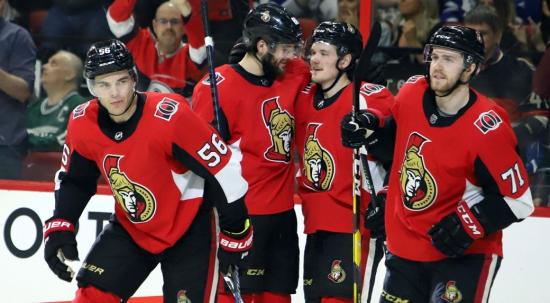 Quickly putting together the math, it will be roughly nine-and-a-half months since the organization last stepped on to the ice as a unit.
Read full story
Comments (0)
*Please take note that upon submitting your comment the team at OLM will need to verify it before it shows up below.