Music
Album reviews: August 19, 2019
Album reviews: August 19, 2019
Sleater-Kinney - Raw Honey (Olympia, Washington)
With rock as more of a centring-point than a genre for Sleater-Kinney now, it's interesting to see them move beyond simply shredding. However this rather jarring change of pace for the band means it will definitely alienate fans of their previously raucous but familiar tones. "The Center Won't Hold" sets the pace for this change-up, as the band screeches from end to end, while a frantic theatrical pop base sees them more tense than thrashing. A more logical stepping stone appears on "Hurry On Home," with the feedback and wails being framed with more of an art-rock direction and dark production, but still through a root we know. Some of the angular riffs of Sleater-Kinney's rock come out with producer St. Vincent's grimy distortion on "Can I Go On" as we really feel how much the middle-ground between their styles was sought out on this record. Perhaps the best way to observe this record is following Kathleen Hanna from Bikini Kill to Le Tigre, dance-like but still punk, just in a different way. Take "LOVE" for example that boogies with Sleater-Kinney's quirky harmonies and pounding drums, but twists it all into something bizarrely upbeat.
---
Pocket Writer - Swimming Lessons (Ottawa)
There was something that immediately stood out about the grooves and potent writing of Pocket Writer when I first heard them. With a true compositional depth and a sense of care layered into every melody, this EP is a sign of an artist ready for their time in the limelight. Bits of lo-fi production are used to add exceptional colour to "Swimming Lessons" while its touching story leaves you with a sense of longing for times long gone. The energy kicks up with vigor on "Cardboard Living" while Pocket Writer's dual-emotion writing seeps a kind of melancholy into the otherwise fiery piece for something really raw and heavy. This kind complexity can even be felt in the range of tones present in "A Mix of Sun and Cloud" as high and low ends pull at the ears to make you want to read into the song from every angle. However this also means the potency of "High on Daylight" can leave you in tears from a simple hook and have you really gripped on every word by the time they actually start telling a story.
---
Lillie Mae - Other Girls (Nashville, Tennessee)
With each record since her stint in Jack White's live band, we've seen alt-country songstress Lillie Mae push her writing into more magical and enveloping worlds. As a record that blends traditional country with the Third Man Records grit and Mae's own brand of darkness, it's a stirring listen no matter which end draws you in first. The old school crooning hooks of "You've Got Other Girls for That" helps it grab you quickly, but it's the growing menace of its layered strings that will leave you devastated. While "I Came for the Band" drifts through a more lighthearted country base, it looses a kind weird production and depth of composition that will make you question how Mae hasn't pushed ahead of so many of her contemporaries on the charts already. There's an instant pop charm to "How?" and the hook is so effortlessly overpowering that you'll have a hard time forgetting it. Just as she touches on more familiar rock and country, "Terlingua Girl" rounds out the record with Mae's most emotionally impactful and sonically whirring tones, and hits you hard to earn another listen right away.
---
Party Moth - Happy New Year, Fondue Pot (Ottawa)
For a comically blunt and often seemingly goofy record, it's interesting to see how well the musical side of Party Moth actually plays out. "Shrivelled Up" is preaching its own government discontent while an experimental pop focus stretches out into the ether, often obscuring its own messages for musical reach. However the Prodigy gets a hilarious half-parody on "Firestopper" while a surprising punk groove works its way into your ears. "Flawed" shows a more playful writing direction, as old 80's poetic pop is reflected on with the same kind of loose concepts it used to.
---
Hot Chip - A Bath Full of Ecstasy (London, England)
For all their danceable tracks, Hot Chip lean into the fun of euphoric pop this time around. So whether you find this inspiring or a tad dramatic, it's undeniable how strong its emotions can be. It hits you quick on "Melody of Love" with every swirling harmony only adding to the weight of its grin-inducing cheer. There's a swing however that drives "Bath Full of Ecstasy" as the sense of love behind the track seems to drive a sense of comfort. Even the darker production of "Hungry Child" bursts with club groove, letting everything painful leave you for a chance at expression. As passive as some of the dynamics can be on this record, it's hard to feel like the rhythmic power of something like "No God" lacks a soul either.
Recommended Articles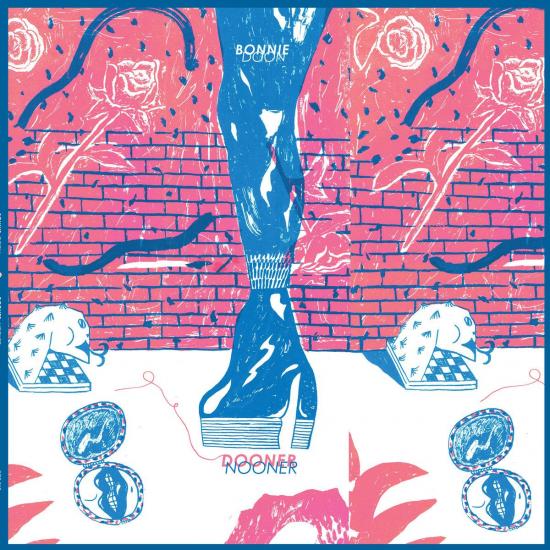 #OLMMusic takes a look at new releases by Pokey LaFarge, Yung Squak,Wavves, Bonnie Doon, and Alex G.
Read full story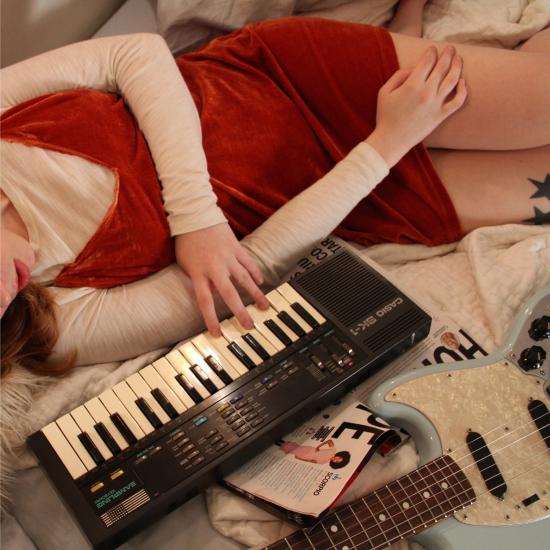 #OLMMusic takes a look at new releases by Soccer Mommy, GoldStripes, Naomi Punk, The Vile Bodies and Girl Ray
Read full story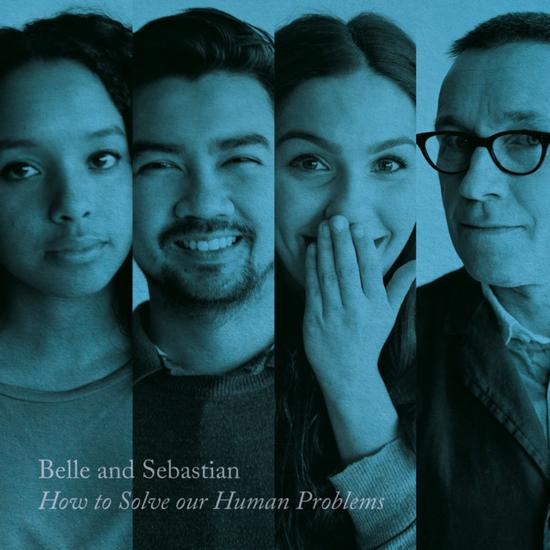 #OLMMusic looks at new releases by Everything is Recorded (Richard Russell), Aaron Bergbusch, Shannon & The Clams, Shadowhand, and Belle & Sebastian.
Read full story
Comments (0)
*Please take note that upon submitting your comment the team at OLM will need to verify it before it shows up below.