A year in music — the best albums of 2020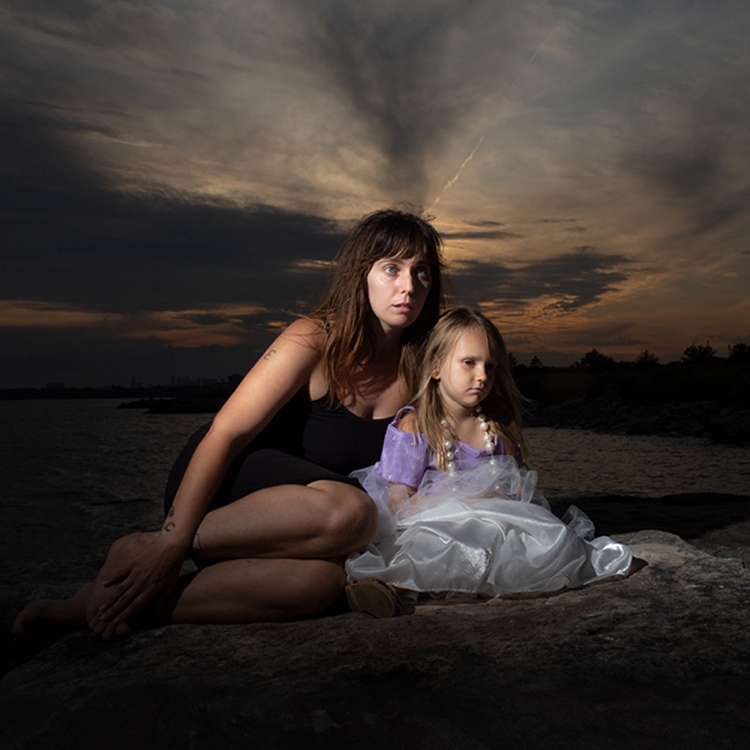 10. U.S. Girls — Heavy Light
(Toronto/Chicago)
To evolve the ideas she crafted on In a Poem Unlimited, Meg Remy has found a lot more groove than grow in her new record. This doesn't shake out the same level of pressing art-pop she got before but it merges narrative, abstract, and theatrical pop into a great conceptual record nonetheless. You could shake around to the funk of "4 American Dollars," with Remy's most pop-centric song in a while, though it never shies away from a lot of lyrical bite. "And Yet It Moves" best captures all of Remy's talents, particularly her visual writing, and a kind of noir-infused sound, all while the Latin-tinged overtones keep the darkness of its hook feeling dangerous. It can be a fascinatingly David Lynch-like experience, but it carries that same mix of niche appeal at times.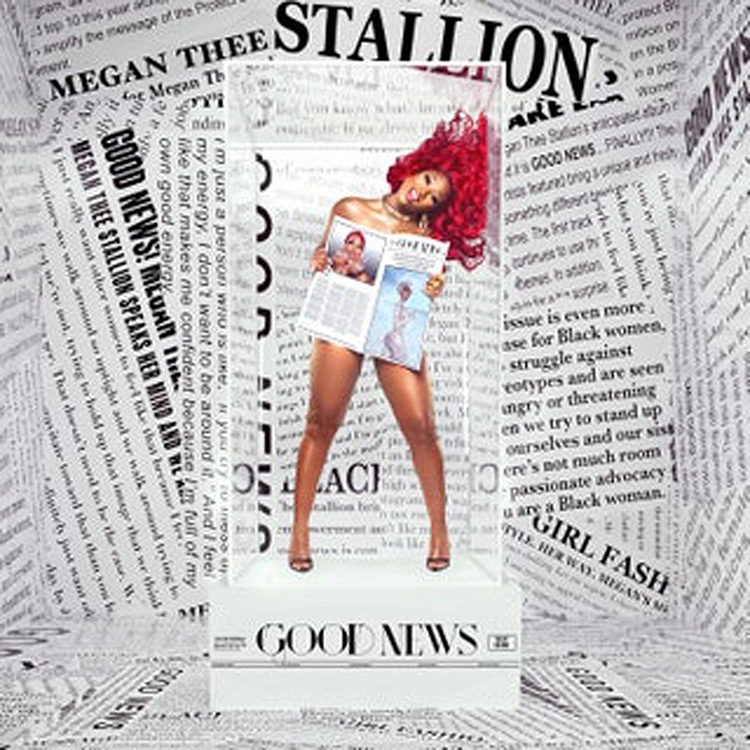 9. Megan Thee Stallion —Good News
(San Antonio, TX)
If you want a record that is so relentlessly sexual, crass and in-your-face that it can empower you and make you laugh every other second, this record delivers. Stallion (née Pete) manages to twist wise nuggets for life with a bluntly explicit lyricism that it's honestly surprising we haven't heard more from her already. Weaving between more radio-style hip hop tracks like "Cry Baby" and the vicious throwbacks like "Shots Fired" her flow is relentless and filled with clever writing. The raunchy style can be overtly comedic on "Do It on the Tip" but it hits a nexus of artful and lewd on "Body." The track's backed with just beats and edited moans, and its sense of "this is me, deal with it" truly exemplifies a side of personally involved music we rarely get from artists at Stallion's exposure in the mainstream.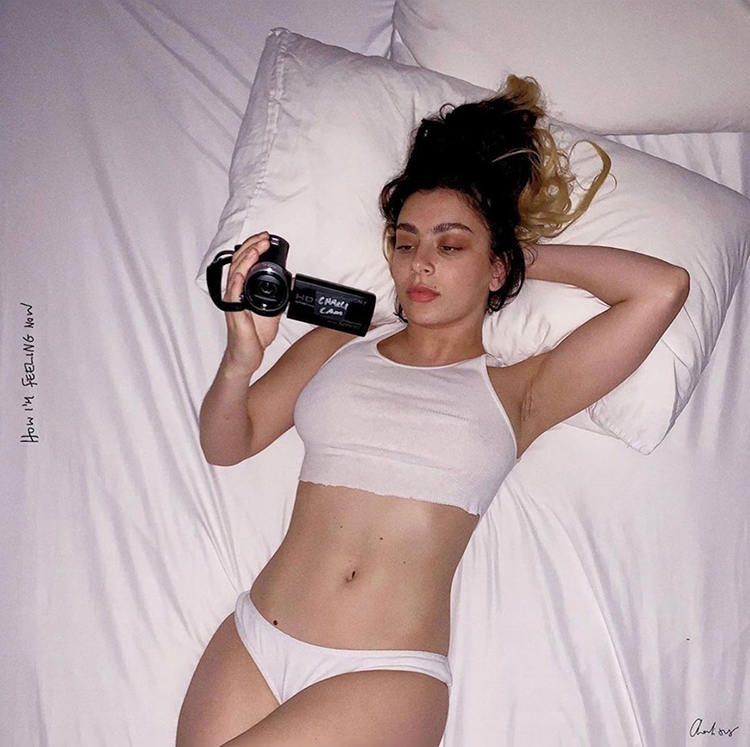 8. Charli XCX — How I'm Feeling Now
(Cambridge, U.K.)
Of any major pop release this year, Charli XCX was one of the first to craft a whole album from within quarantine. Somehow this found her blending her jagged edges from Pop 2 into her regular pop music for an amazingly balanced album of roars and shimmering hooks. Whether you were raging out to "Pink Diamond" or yelling along to "Forever," each song nailed a memorable core to its tornado of sounds. There was a true emotional intimacy that was reflected in how weird the acoustics got. But it was this kind of frankness that gave many love songs here such a refreshingly personal feeling. There's so many blown-out tones and fast-paced electronic onslaughts blended into the infectious melodies here that it's Charli at her most raw and exciting.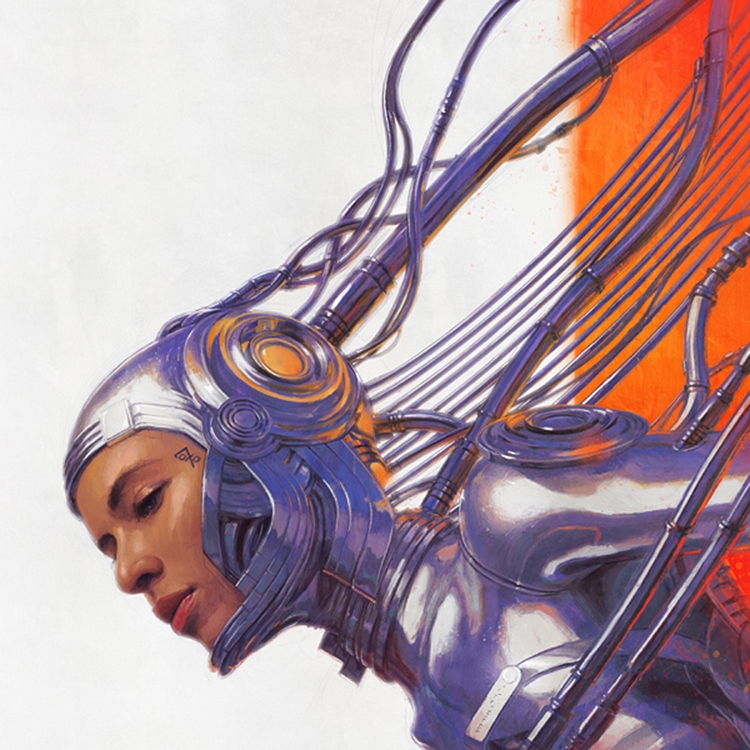 7. 070 Shake —Modus Vivendi
(North Bergen, NJ)
From the first glimpse of this album's cover art, your imagination is swirling, and the music 070 Shake offers matches this look and sense of wonder all at the same time. Through a blend of cinematic mood pieces and electronic-hip-hop influenced compositions, this record is an utterly unique reaction to decades of pop with a Kanye-esque production insanity. This whole idea is summed up best in "Morrow" whether it's the mesmerizing Latin guitars, pounding bass, synthetically burned vocals or its anthem-like charge. The synth-pop highs of "Guilty Conscience" take this cybernetic sound in a nostalgic direction, while still holding onto its futuristic charm. Add in the atypical directions of "Daydreamin'" and "Microdosing," and you have a record that pushes pop forward.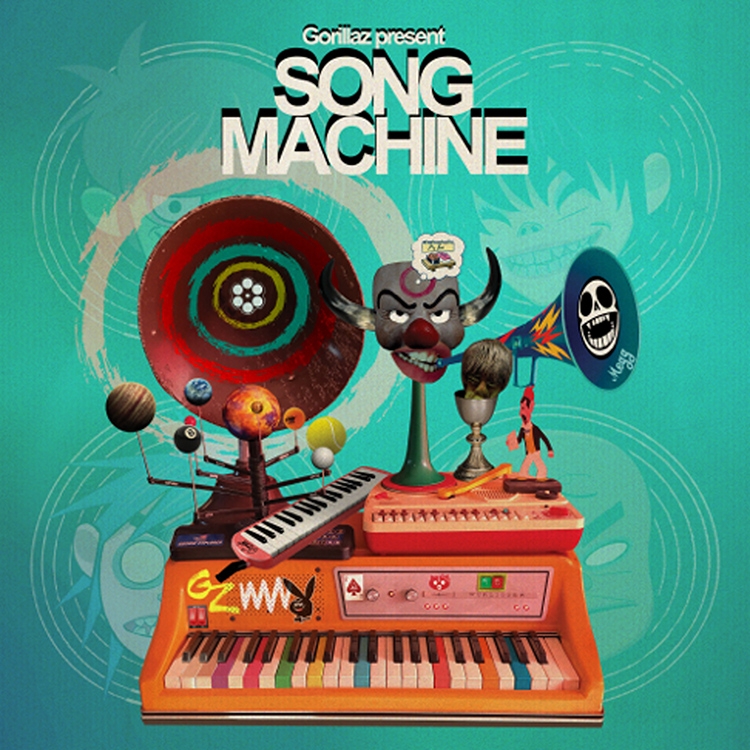 6. Gorillaz —Song Machine, Season One: Strange Timez
(London, U.K./World)
However he managed to accomplish it, Damon Albarn got his most unbelievable cast of features on Song Machine, and whatever it lacks in cohesion is made up in the overall fascination it musters song to song. It is more of a song to song record, but honestly that's fine given the talent on hand. The Cure's Robert Smith gives us a perfectly gloomy dance track with "Strange Timez" while Schoolboy Q twists out one of the most hook-driven Gorillaz tracks in ages into something that feels like a blast from the "Clint Eastwood" days. Leee John's vocals manage to dazzle in a trip through many Plastic Beach tones, and Fatoumata Diawara really belts out her velvety choruses to make us smirk. The 80's joy of "Aries" crafts a near perfect pop gem in the album that feels full of equal parts sadness and hope. Plus Elton John's appearance is wondrous, and perfectly emblematic of the weird style fusion in this kaleidoscope of a record.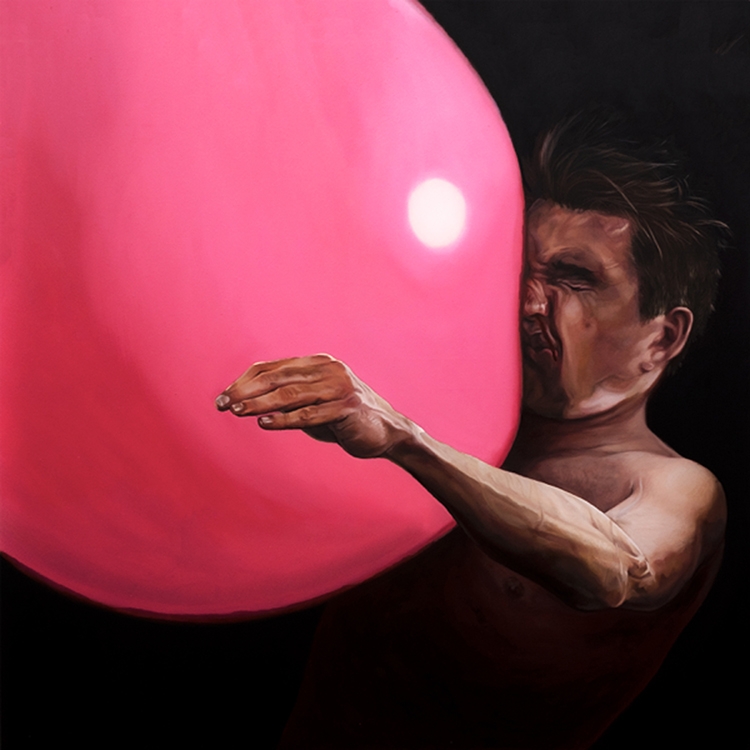 5. Idles —Ultra Mono
(Bristol, U.K.)
Through their furious rock, biting lyricism and performances that are as scary as they are fun, Idles still surprised us here. By taking this entire sound and finding a way to make it sound fleshed out, this record expanded everything they were doing ten times higher. You could get lost in the rattle and cries of "War" or fall into the rumbling charge of "Mr. Motivator" to want to just freak out, but they still managed to offer up so many lyrical gems in all this. Men were called out on "Ne Touche Pas Moi," as the band found a way turn their edge to broader punk concerns, and make it feel so undeniably important as both a message and musical piece. This constant self-improvement is the record's trademark, and shows how much the band is able to stretch their angry sound into something continuously deep emotionally.

4. Childish Gambino —3.15.20
(Edwards, California)
After dropping with no warning, there was a fun to unearthing all the music of Donald Glover's latest release. With lush experimentation and heavier doses of soul, Glover's really engaging in a kind of cosmic R&B. The swelling harmonies and sass you get between "Time" and "12.38" are undeniably exciting, especially with the beautiful vocals of Ariana Grande and Kadhja Bonet to add to the already starry tones in the background. Glover seems to subvert "Redbone" on "24.19" while letting ferocious beats give him room to merge hip hop and funk into his sound on multiple tracks here. He goes so intensely into the performance on "53.49" that it's clear we're seeing his whole soul in his music now, whether it's neon harmony, giggling lines or a fat, wailing howl. Yes, he really should release a named-edition of this record, and yes the missing additions of "Human Sacrifice" still hurts, but really this is an artist at his most triumphant.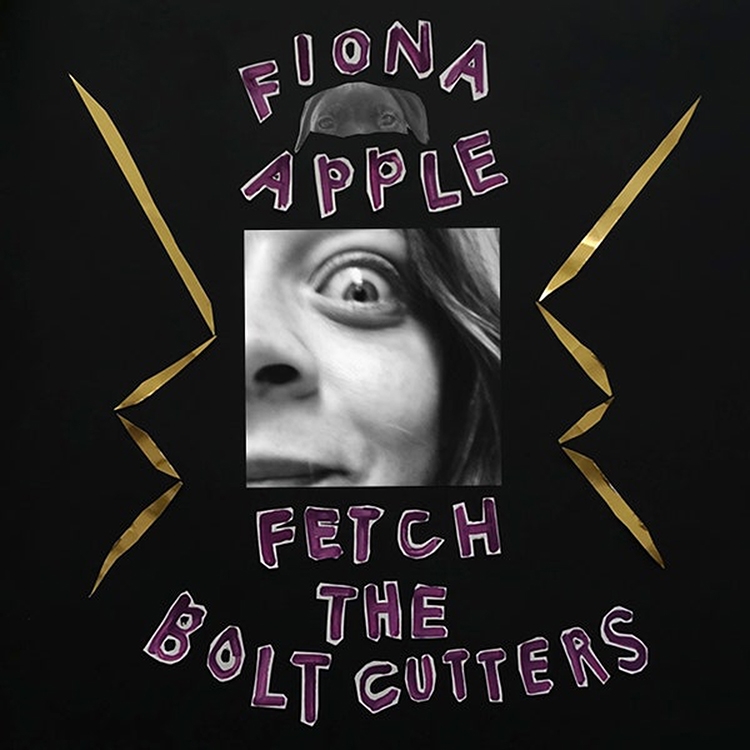 3. Fiona Apple — Fetch the Bolt Cutters (New York City)
Eight years since her previous full-length, and Fiona Apple had clearly used the time wisely. Her return comes in like a fireball, brimming with beauty but also containing a fury of destruction that lends a depth to its many charms. "I Want You To Love Me" and "Shameika" play different sides of their demented Carole King attack, giving so many violent details to its sonics to make every lyric feel like it's embodied in the music itself. It's this straddling of guttural rhythms, pointed melodies, and unbridled vocals that keeps you so fixated when this record's on, it's satisfying yet challenging at every turn. Whether it's the brutal honesty of "Ladies" or the rounds of "Ladies" this record offers you a versatile musicality and a few lifetime's worth of wisdom in a package that never lets one take away from the other.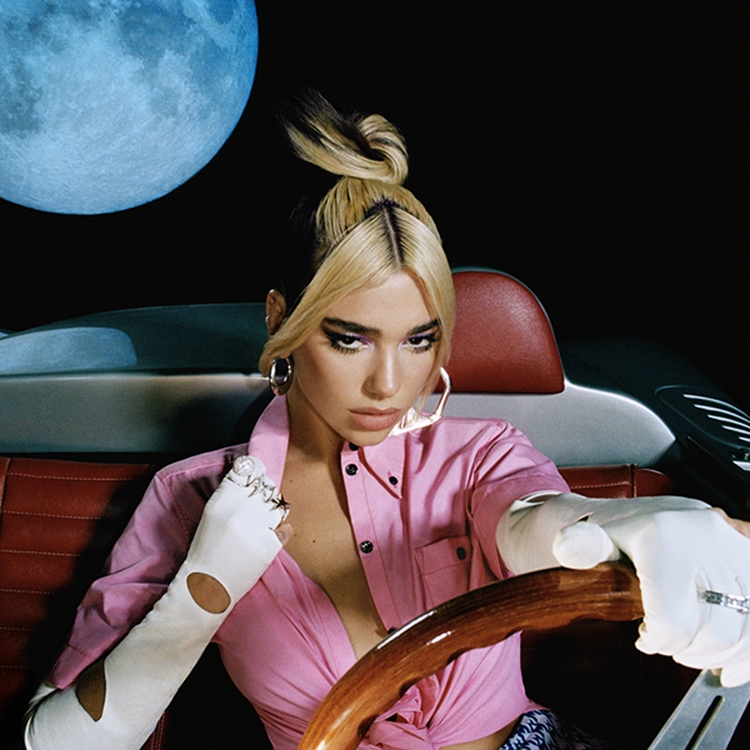 2. Dua Lipa— Future Nostalgia
(London, U.K.)
While we certainly needed records to react to the craziness of 2020, Dua Lipa gave us the perfect record to escape our worries in 2020. Future Nostalgia is packed from top to bottom with stellar and distinct pop songs. From the perfect fun of "Levitating" to the Goblin-inspired retro sounds of "Future Nostalgia, the record never really lets up. With strays into EDM and workout jams, you will never be short of dance-fuel whether it's "Physical" or "Hallucinate," plus there's so many unusual rhythms on this record to keep things fresh. The Amy Winehouse feeling to "Good In Bed" also round out the back half of the record with a surprisingly mature edge. It's an immaculate pop album in a year that needed it.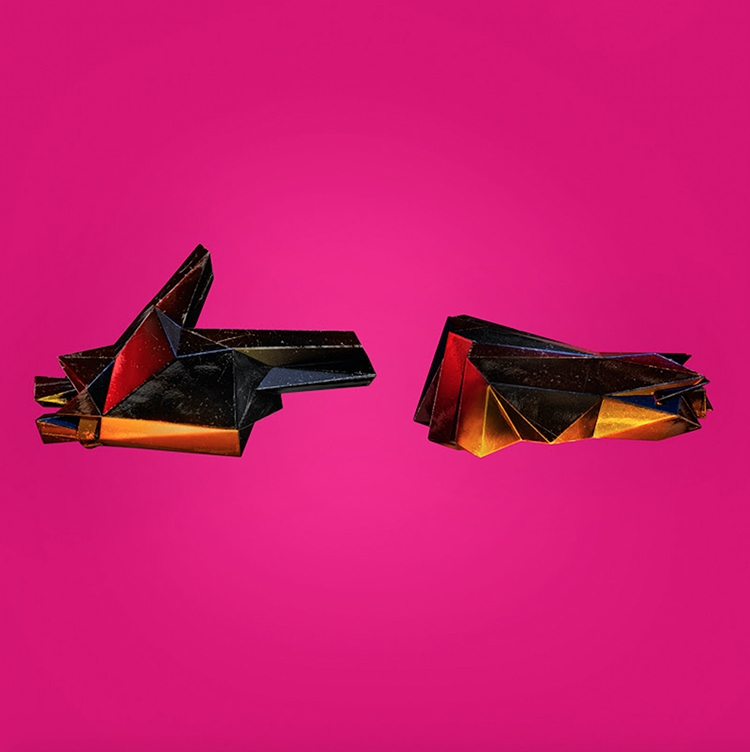 1. Run the Jewels— RTJ4
(Atlanta, Georgia/New York City)
In the face of the hardships of 2020, Run the Jewels dropped a record that matched the need for protest and rejecting everything that had gone wrong. The most tightly produced and succinctly curated Run The Jewels record yet, this one never lets you rest for a moment, while getting you excited to make a change. You're set off with blaring bass and memorable hooks between "Yankee and the Brave" and the catchy power of "Ooh La La," to create a snowball of momentum the album needs. They get into amazingly dark rages on "Walking in the Snow" and the sample mastery of "Goonies vs. E.T." all while questioning pressing issues of government corruption and black persecution. The crown jewel is "JU$T" which uses money and capitalism as a theme to critique policing, how villains become the powerful and demonizing the poor. This is on top of a pitch-perfect Pharrell verse (and production nod in the intro), and a fiery refrain from Zach de la Rocha. You could easily argue this record's entire worth from this one track but along with its amazing commentary on sex-worker unions, powerful uses of obscure samples and a track that seamlessly uses Joshua Homme and Mavis Staples together, RTJ4 captured everything that's great about this duo while continuing to innovate.
Recommended Articles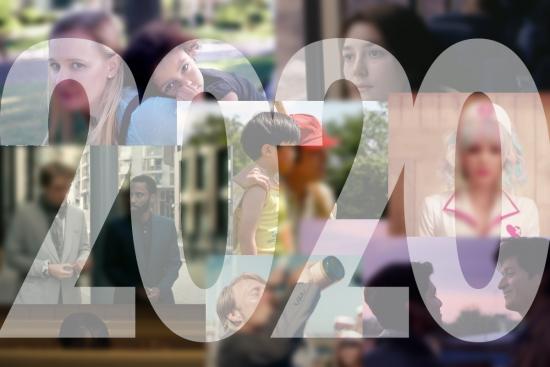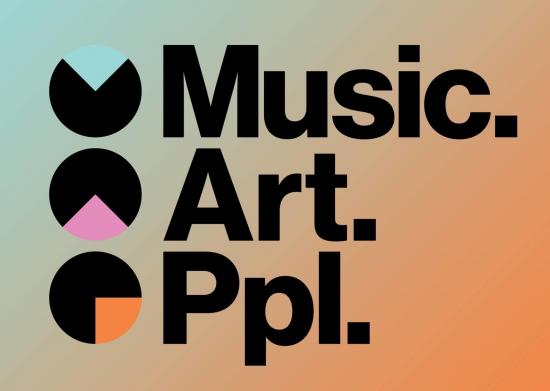 Music.Art.Ppl is primed to shine in the new year with the manifestation of its latest endeavour: an indie label.
Read full story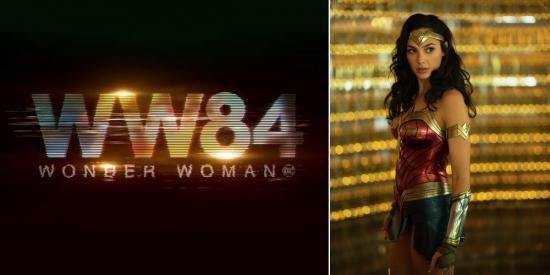 Gal Gadot stars in the sequel to the 2017 smash hit, Wonder Woman.
Read full story
Comments (0)
*Please take note that upon submitting your comment the team at OLM will need to verify it before it shows up below.