Album Reviews May 30, 2017
(Sandy) Alex G. - Rocket (Pennsylvania)
If you're going to take a step like switching your name almost ten albums into your career, you better have the music to back it up. On this latest release from the quirky indie mind of Alex Giannascoli he hits some amazingly broad targets while occasionally avoiding the act of tying it all together. Opening on a brilliant folky burn with "Poison Root" he crafts a beautiful rustic opening to the record with twang in its bones. Moving into more complex and mysterious territory on "Witch" thanks to its harpsichord tones and moodier composition, crafting a darker and more swelling track. Reviving the 90s in a weirdly art-rock way, "Brick" feels like Nine Inch Nails done by an indie band, making for a sound that seems utterly unreal in its guttural yet melodic follow through. One of the strongest and most immediately accessible tracks comes on "Powerful Man" as he creates a track that sounds like the folk-pop of Broken Social Scene, mixed with a campfire standard to makes a new classic by the time it reaches a piano bridge.
---
Bonnie Doon - Dooner Nooner (Ottawa)
Continuing their throttling and uniquely deep rock, the bass-heavy surf-glam of Bonnie Doon takes its next step on this record, taking their B-52s meets Bikini Kill styling to the next level. "Haunted Life" makes the most of their two bassists in its overpowering cave of sound, counterbalanced by the shrieking and high vocals, all mixed together for something punk but also gripping in its pained emotion. Taking their most commanding stand yet on "Sandy's Song" there's a powerfully authoritative sound to the distorted vocals, among the psychedelic grooves they lay out. Ripping on an explosively raucous opening, "Panty Twister" switches to a dance beat covered in fierce screams and saxophone for a track as rocking as it is ambitious and forward thinking. Going for the most tonally charged moment of the album "B Hole" finds the band pushing their sense of voice the most as they push themselves sonically further than they have before for an exciting peak at the potential next step for this band clearly on the verge of a major career breakthrough.
---
Wavves - You're Welcome (San Diego)
It's always refreshing to see a band taking the next step in their career sonically but it's important to bring the writing with that too. This latest record by modern distorted surf punks Wavves is definitely one of their most interesting in a while and most ambitious, making their incredibly strong moments within the album leaving the rest feeling blander. Making their glam transition loud and clear, "Animal" roars with a rumbling bass and poignant xylophone as they push triumphantly forward in theatrical style. Not forgetting their roots, "Cheap Heat" is a fast-paced, white knuckle rush of a song with choppy guitars and drums whose energy erases any sense of simplicity. One of the most fun and impressive tracks is "Hollowed Out" mixing quirky indie with dark pop for something unnerving yet fun, and their sense of exploration, especially on the rickety percussion makes it one of the records best. Almost showing off their pop skills, "Million Enemies" finds them firing off catchy line after catchy line as they push their new sound to its limits and take the most risks, using the pop as a safety net and landing the most addictive track of the whole record.
---
Yung Squak - Circles EP (Ottawa)
Always a delightful stroll, Ottawa's online instrumental hip hop scene finds another smooth gem with Yung Squak on this delightful glimmering short release. Shining with Eastern tones and soothing harp glides, "Circles" is equal parts relaxing and jamming in its steady beat but oh-so lovely tones. Driving on a popping beat, "Lucky Charm / Angel Eyes" shuffles with jazzy instrumentation and a fun back and forth of vocal samples making something both nostalgic and delightfully melodic. Taking one moment for an actual vocalist, "Distance (ft. TKJ)" is brief but incredibly sharp track, where every word hits hard and smartly, while also wholesome, making for a true showcase of how well Yung Squak works with and without others. On a 70s soundtrack note "Snowmen" has a gloomy night time sound to its woodwind-esque synth sound that crafts one of those amazing melodies that brought tracks like Future's "Mask Off" to such infamy.
---
Pokey LaFarge - Manic Revelations (Missouri)
Retro revivalists can't retread the past forever. Pokey LaFarge has built his name on the kind of old school styling that some wood consider a novelty, if he didn't write such good music within the genre, especially pushing it forward as a consequence, but he's got to move along. "Riot In The Streets" is his most lively, fast dance track to date, with horns blaring, drums bouncing and catchy lines for his strongest step into pop while 100% authentic Pokey. His melodic control and sense of emotion within tones comes through strong on "Must Be A Reason" where he manages to elicit sadness with the ring of a piano, and makes so familiar yet fresh in its classic pop sound that feels so long gone that it's become fresh again. "Silent Movie" kicks a stomping beat and choppy hooks for a more low-key mood that forces his tight melody weaving to take the lead for one of the most emotionally charged and grooving tracks on the record. Taking a dark jazz-blues note that would make Elvis proud, "Going To The Country" has a fun theatrical nature to its utterly complete sound, that's as big as it is detailed and fleshed out, nailing riffs on guitar and horns in equal measure for a shocking example of his writing prowess.
Recommended Articles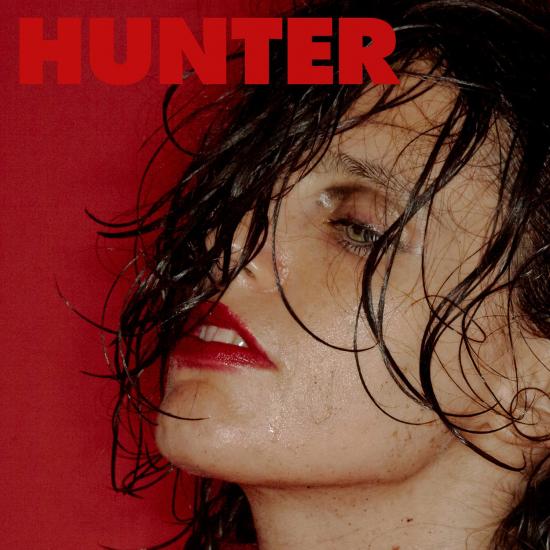 #OLMMusic looks at new releases from Blood Orange, Sadwoods, Justice, Chloe Laberge and Anna Calvi.
Read full story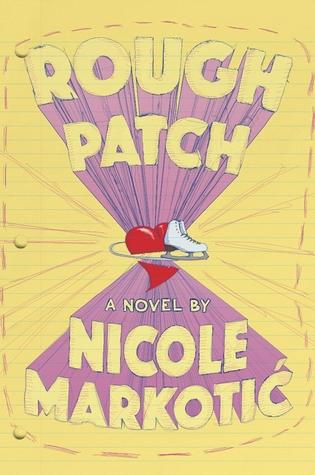 Rough Patch, a novel published by Arsenal Pulp Press, is a powerful novel about picking yourself up after a spectacular fall, and finding your own way in the world.
Read full story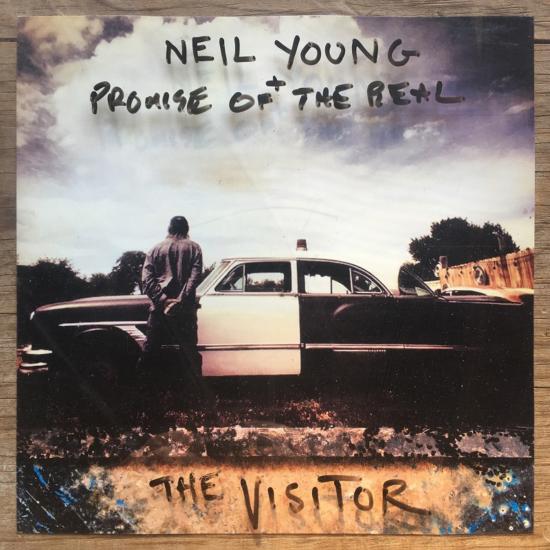 #OLMMusic looks at new releases from Miguel, Nebraska, Neil Young + Promise Of The Real, Empty Nesters and Soft Life, and Cindy Wilson.
Read full story
Comments (0)
*Please take note that upon submitting your comment the team at OLM will need to verify it before it shows up below.