Reviews
Album Reviews: November 13, 2017
Album Reviews: November 13, 2017
Baxter Dury - Prince of Tears (England)
While Baxter Dury (son of UK Punk legend Ian Dury) may still be somewhat of an unknown outside of his native England, he makes a strong case for his breakthrough on his latest record. Proving aggressive unconventional sounds mixed with clever pop writing can truly be magic, he makes one of the most peculiar records of the years. "Miami" starts the album with funky bass, unnerving strings and an intoxicating percussion line, all driven forward by his angry spoken-word character of the slimy world of Miami. Laying down a hard groove on "Porcelaine," Rose Elinor Dougall takes over the vocals, creating a more soothing listen as the synths slowly envelope the entire track. "Letterbomb" goes into a breakneck punk roll with Dury and Madelaine Hart singing their hearts out with exciting vocal gusto. "Prince of Tears" shows the album's other strongest pop single, layering riffs while pushing the quirky vocals to their absolute edge for an unforgettable track.
---
Iskwé - The Fight Within (Hamilton)
Blending a range of modern influences with her Cree and Irish backgrounds, Hamilton songstress Iskwé brings a powerful record, made all the more interesting thanks to its wide cast of producers. "Ice Walker" sets things off with crackly tones, pounding drums and haunting lo-fi harmonies, all driven by the sombre tones of her keyboard. Mixing its hip hop beats with creepy electronics and huge dynamic drops, "Soldier" is a message-heavy track that lets its slow verses open things up for immense sonic thrust in each chorus. Yelling and twisting her voice into invigorating wails, it's easy to see how the confrontational "Nobody Knows" got licensed for television, as it also showcases some of the most immediate deliveries of the entire record. "Sometimes ft. Keolya" feels subdued to start but as the electronics kick in, there's an unstoppable energy to the song that makes Keolya's backing lines all the more perfect.
---
Bibio - Phantom Brickworks (UK)
Producer Stephen Wilkinson may do some of his best work as a producer, but his latest ambient release shows an artist who can really hold his own. Making an album that unabashedly plays to fans of slow-burning, experimental music, you'll either love it or hate it. Starting slowly on "9:13" the album moves with a deep and concerning low-end, letting its emotions take full effect. "Phantom Brickworks" weaves more melodies across each other, crafting more accessible pop while also making its long runtime worth it, save for an extended fade-out that is. "Capel Celyn" combines much simpler keys with a clever use of effects to make a lush track that carries more life than the rest of the album. The shortest track, "Ivy Charcoal" lets its strange melody ring again and again, as a literal wave of sound cranks up the tension slowly.
---
Curl - Curl EP (Ottawa)
Harnessing lo-fi production through fiery energy, this Ottawa duo makes jangly punk greatness on their latest EP. "Owl" sets the record off with a burning rush of sound as Brandon Turner's angry yells fly over the crashing drums and buzz of feedback. Tightening the pop-edges with a little more eccentric vocal styling, "Moving To Hawaii" has a wonderful sense of sarcasm to its fast shredding, making for something that rings with a little Talking Heads. "I'll Do It For Myself (Me)" does feel a tad redundant with the other tracks on the record, and a little undercooked production-wise, but the much rawer sense of emotion offers a little bit of compensation here. Switching gears completely, "State of Maine" ends the record with a slow-folk crawl that aches of pain and heartbreak, showing a lot of promise as the EP closes out.
---
Tennis - We Can Die Happy (Denver, CO)
Showing no signs of stopping, the married musical powerhouse of Tennis has released more music since their Yours Conditionally LP earlier this year. Bridging the gap between that record and some new sounds, this EP definitely shows a band that's staying creative while certain songs feel far too much like B-sides. Shining bright on the opening rhythms of "No Exit" the albums starts with a lush dance-groove that blooms excitingly on each chorus. "Born To Be Needed" lets the piano lead the way as the vocals compliment it subtly, and while similar to previous releases the track offers a lot of weird but potent tension. At their most ambitious, "Diamond Rings" finds the band experimenting into more modern production on their older sounds, letting cold tones feel rich and vibrant regardless. "Building God" closes the record on a dense hit of keys as tones of Beach house and a huge drop make it one of the albums most shocking listens.
Recommended Articles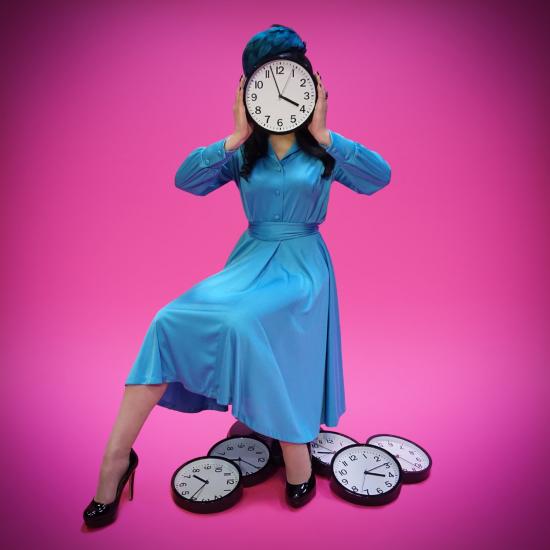 Today in #OLMMusic, we review new releases from !!!, Paragon Cause, Olivia Jean, Matt Borghi & Loneward and Molly Burch.
Read full story
Looking for something to do this weekend? Head to the NAC for a hit of hip hop and theatre.
Read full story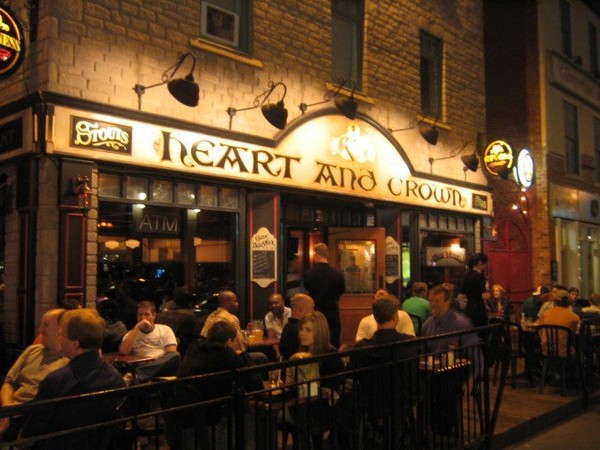 When one steps through the doors of an Irish pub, one hopes not only to be met with good food and drink: they expect to be met with the millennium of tradition that comes with the words "Irish Pub." Heart & Crown, located in Ottawa's historic Byward Market, has tradition in spades.
Read full story
Comments (0)
*Please take note that upon submitting your comment the team at OLM will need to verify it before it shows up below.