Reviews
Album Reviews: September 17, 2018
Album Reviews: September 17, 2018
Paul McCartney - Egypt Station (England)
With decades of music behind him it's cool to see Paul McCartney trying to reinvent himself and modern pop on his new record. Though he's not always pushing himself far enough, there's still a hunger in McCartney's music that makes it exciting. "I Don't Know" quickly blooms from a brooding starting into a world of strings and dense arrangements that overshadow the album's instrumental intro. "Come On To Me" finds McCartney appealing to audiences young and old with double-entendres while letting bizarre production freshen up his classic writing. the strongest pop comes out of "Fuh You" where McCartney pulls out a sharp track that sounds like a breath of fresh air. By "Dominoes" it's also cool to see how strangely and creatively McCartney reuses the different instruments across his record rather than staying samey.
---
Jim Bryson - Tired Of Waiting (Ottawa)
In his stark folk writing, Jim Bryson not only brings out great emotion from his writing but lets little details shine that most busy productions often miss. Though it certainly makes for a slower listen, there's something hearty behind the music. "Flurry Of Strikes" tells its story and lets all the hints and extra musical touches that come in the open space flesh-out the sound. With a lot more momentum and driving momentum on "Labour Drive" Bryson brings out a catchy feeling while opening up his writing to a lot more arrangements. Bryson even hits rock heft on "Cut Bait" where his tempered ability to play with emotion in song makes for a song that builds with its distortion. As things close on "Paper Plates" the sense of poetry plays to the sadness in Bryson's warped guitars for a song that will truly break your heart.
---
Waxahatchee - Great Thunder (Philadelphia, PA)
Katie Crutchfield (aka Waxahatchee) has slowly evolved her sound into a rocking fury in recent years, so it was unexpected to hear her go back to acoustic arrangements. This change of pace however lets Crutchfield unleash her most emotional record in years for an intimate and haunting listen. Crutchfield fleshes out her alto voice on "Singer's No Star" for a track that freshens up traditional writing with for a powerful intro to her album. "Chapel of Pines" expands beyond its simple arrangements every few bars as it create tension in light keyboards and a subtle drum hook. The emotions take a more upbeat turn on "Slow You Down" while the composition centres around harmonies and the lyrics themselves to really makes some ground as a narrative. Though Crutchfield remains still in her instrumentation on "Take So Much" there's such a raw emotion to her vocals that you'll be surprised she held out on this kind of singing for so long.
---
Matthew Staynore - Dwarf Planets (Ottawa)
With the theatrics behind Matthew Staynor's writing, it will be truly interesting to see how he moves from more low-budget productions to something up the scale. "Ceres" roars out like a thematic overture, as strings high and low bring out this kind of classy heft to set the album off. There's an appropriate coldness however to "Pluto" as its organs and low hum of electronics bubble and chug along without much on top of it. The most testing listen of the record is definitely "Makemake" which stays so low and quiet on every scale that it ends up as a kind of shadowy mood-piece rather than a full song. "Eris" however glistens as a creepier but still ambient run of sounds that give its titular celestial body a new feeling to go by.
---
Mothers - Render Another Ugly Method (Athens, GA)
Despite their warm and inviting sound, Mothers have consistently found a way to be intriguing and confrontational in their sound. For their new record, the Athens band uses this to make meditative music that really offers listeners something different. "Beauty Routine" sees Mothers slowly playing off each other before they turn into a fiery force of nature as the song wraps up. They kick things into a rock stomp on "Pink" where their ability to bring grime at a lightning pace changes the album's energy. They even bring out a lot more low-end on "Baptist Trauma" as they turn their sound into something loud and experimental for one of their more testing tracks. Their artsy tones take a more pointed hit oin "Western Medicine," where they mix a pop core with tons of experimentation.
Recommended Articles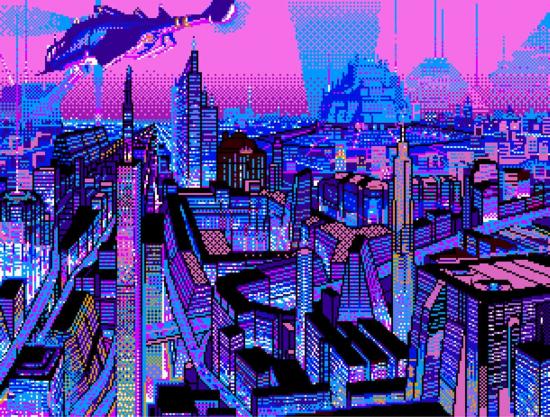 #OLMMusic looks at new releases from La Force, The Sonic Defense, Muncie Girls, PolarChips and Mass Gothic
Read full story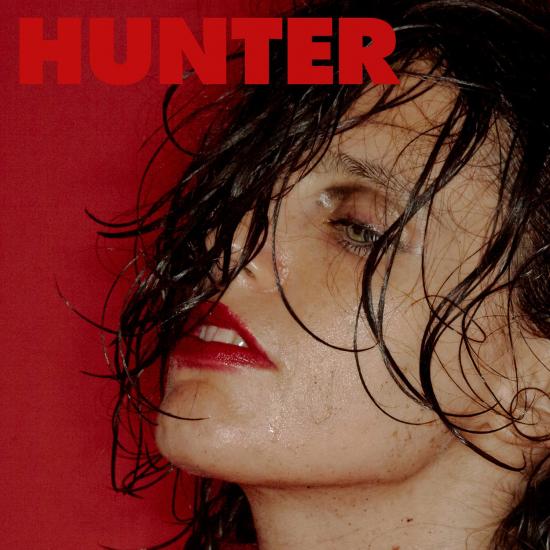 #OLMMusic looks at new releases from Blood Orange, Sadwoods, Justice, Chloe Laberge and Anna Calvi.
Read full story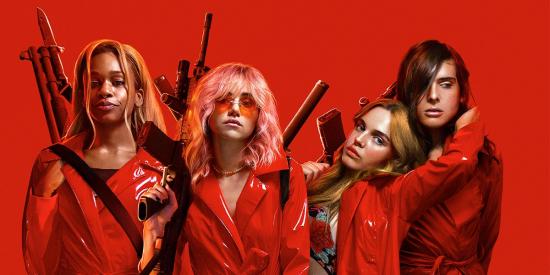 The Toronto International Film Festival has been a whirlwind so far and it is only halfway through.
Read full story
Comments (0)
*Please take note that upon submitting your comment the team at OLM will need to verify it before it shows up below.