Reviews
Album Reviews: September 3, 2018
Album Reviews: September 3, 2018
Blood Orange - Negro Swan (London, England)
Over his last several albums Blood Orange (aka Dev Hynes) has made leaps and bounds for the world of hip hop and R&B. This latest record continues that energy by placing Hynes in a more guiding role as producer while he still brings amazing vocals on his few solo tracks. There's delicious groove that roll over the glossy hooks for stellar funk on "Orlando." With a more throwback pop sensibility "Saint" is an upbeat, and moving track that lives to get people dancing. Janet Mock's spoken-word stories of love create a warm energy for the brass and delivery to take hold. Even the haunting stories of "Charcoal Baby" are elevated through sublime bass and drums for a song that soars on its retro sounds.
---
Sadwoods - The End Is Rye (Ottawa)
There's a charm to that basement type style of recording that the right kind of artist can make something endearing out of. For Sadwoods' newest release, their ability to bring the most to their humble recordings make for some great music. Though "Hey You" really stretches listeners' patience for the openings of songs, there's a true art to how Sadwoods can not only make their pieces feel essential, but create something truly raw in the space. "H.T.L.M.S." while much more straightforward, really takes its central melodies and put every ounce of their souls into it. With grooves to help Sadwoods stretch out their writing a little, there's such a range of humour and storytelling across its runtime that you'll be able to forgive some of the cheesy delivery. They do however start to explore more of their sonics for something playful on "Welcome Brother..." although their insistence to go against the grain may be their most divisive bit of style.
---
Justice - Woman Worldwide (France)
If you've seen Justice live, you'll know just how intense their mix of great songs, beats and mash-up production can be. As they redefine the live album, this record seems them not only translating this experience perfectly but delivering a companion piece to their woman album that remakes it with the perfect essentials. They transition "Safe And Sound" to vocal-driven EDM, as all the song's core pieces stand out while electronics provide a great transitional sound. Justice create an entirely new classic on "D.A.N.C.E." with a lot of creative dance updates and a little 70's pop. As they start digging through some great older cuts, "Pleasure x Newjack x Civilization" proves to feel like the most seamless and addictive mash-up across the whole album. This said, "Heavy Metal x DVNO" provides a much more aggressive retooling of its original tracks for something that would even get rock fans moving.
---
Chloe Laberge - In The Bleak Midwinter (Ottawa)
Crisp guitars and the subtlest effects can be the perfect palette for a tender folk album, and for Chloe Laberge it works out beautifully. With such a pure focus in her sound, Laberge's brutally focused writing makes for modern folk brilliance on one of Ottawa's finest albums of 2018. "Autumn Sun" touches on tones of Feist among others for a bit of Southern-fuelled acoustic guitar that feels ethereal yet organic. Laberge pulls a similar feeling out of "In The Garden, Tending To Life" as she hits a stride in her simple but elegant writing. This hits an iconic feeling but earnest charm on "To Enjoy The Ride" where Labarge and her cohorts hit on a universally catchy emotion while crafting something beautiful. Even the duet-style delivery on "Cause It Ain't Easy" is so lovely and fun that it effortlessly pulls you in on your first listen and has you singing on every subsequent play.
---
Anna Calvi - Hunter (Twickenham, England)
Through singer-songwriters we get some of our most diverse and personal records these days. For her newest release in some years, Anna Calvi offers up such a variety of sounds that her rarely intimate moments almost feel bland. Percussion drives "As A Man" and gives Calvi's vocals a great space to play with her other spritely instruments. "Hunter" immediately opens into something lush and wondrous as a Kate Bush aesthetic allows Calvi to make something as whimsical as it is aggressive. Even the grooves have an unsettling quality to them on "Indies or Paradise" that really invigorate listeners every time they hear it and keeps you on your toes sonically. The old pop of "Swimming Pool" is made much more interesting by Calvi's shady tones and sense of overt theatrics.
Recommended Articles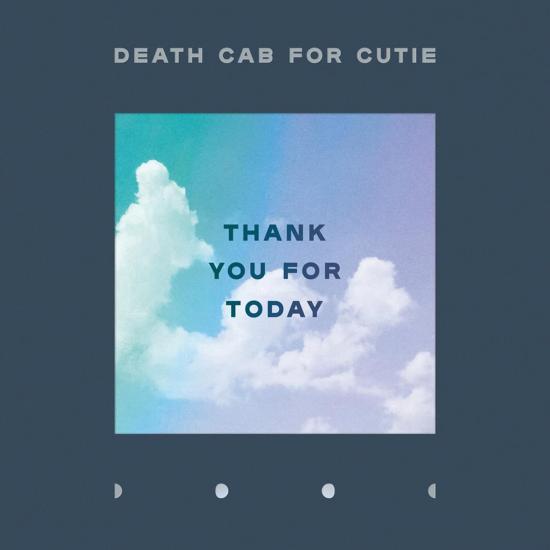 #OLMMusic looks at new releases from Interpol, Conyer Clayton and Nathanael Larochette, Dizzy, ICE WAR and Death Cab For Cutie
Read full story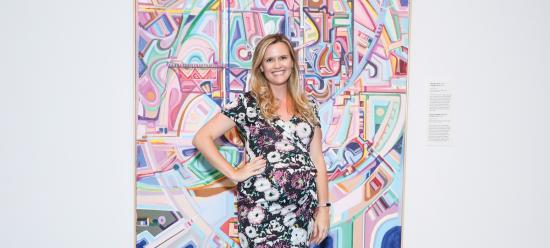 Congrats, you're pregnant! Your challenge for the next nine months is dressing a growing baby bump without sourcing an entirely new wardrobe.
Read full story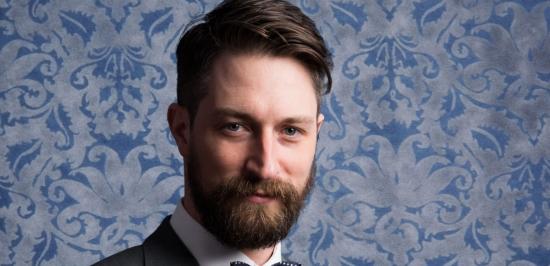 Dedicated to building connection through music, Upbeat! Productions, under the artistic direction of Roland Graham, is proud to present audiences in the nation's capital with two exceptional year-round music series: Concerts by the Canal and the Master Piano Recital Series.
Read full story
Comments (0)
*Please take note that upon submitting your comment the team at OLM will need to verify it before it shows up below.