All That Jazz
All photos by Andre Gagne
---
If the 2018 edition of the TD Ottawa Jazz Festival had a theme it'd have to be "Rollin' with the Punches". First, they were pushed across the street due to construction in Confederation Park, headliner St. Germain cancelled due to illness, unforeseen circumstances (*cough* noise complaints *cough*) forced a venue change for the evening shows at the newly set up Tartan Homes Stage to the newly set up OLG Ontario Stage back in the park which caused two of that stages shows to get nixed. What about an entire orchestra getting stuck in traffic? A prized bass lost to the Toronto International Airport? Then came some of that rain that plagued last year's fest. Then a heat wave.
YOWza!
Through it all, however, the saxes wailed, trumpets played, drums beat and the crooners crooned. The power of music persevered and the jazz rang out undeterred by weather, relocations and killdeer…no wait, that last one's another festival.
"Why do I love playing jazz?" asked trumpeter and songbird Bria Skonberg on one of the fest's first shows. She'd go on to provide the best answer to her own question: "Because it's the closest thing to flying."
And on that night the jazz sure did soar with Skonberg getting things nice and airborne for the festival's opening headliner Chris Botti. Though the virtuoso trumpet player could stand alone in the back of a Denny's and still pull out an amazing jazz performance for an audience of flapjacks, he brought some friends to really ice the festival cake. Violinist Erin Schreiber, Brazillian guitarist Leo Amuedo and the bombastic belt it all out chops of Sy Smith all got to step into the spotlight cradled in melodies from Botti's beautiful horn.
Kellylee Evans and festival programing director Petr Cancura made sure the always a party late night tent got off to a jumpin' start by busting out the swing! Tables were moved to make way for a dance floor where members of the Ottawa swing society cut a rug (err…wood) while Evans scatted Ella-style!
The fever pitch that is often reached in this tent didn't blast the mercury out of the thermometers until the next night when Moon Hooch worked the crowd into a frenzy with their unique merging of funk, jazz and dance music. A crowd that doesn't go wild when an enormous traffic cone is jammed into a sax for a killer solo is a crowd that's gotta' be in a coma. That party vibe kept going the next night with 16-piece Marsh Dondurma. My guess on why the tent had to move into new digs across the street is because these guys and Moon Hooch blew the joint to pieces!
A trio of music icons filled out the early headline spots with Boz Scaggs bringing a soulful mellow mood to night two and Dee Dee Bridgewater stepping up the soul-gauge by a couple more ticks to end the fest's first weekend. However, it was the legendary Chaka Khan that finally saw the necessity to pop those signs up and create a dancing zone. Thanks Chaka, they were needed when Ottawa's own The Commotions fired things up before the big band blast of the Spanish Harlem Orchestra brought out the salsa movers and shakers later on that week.
Zipping back a few days, though, it was a more breezy beginning to the festival's second half with bluegrass star Alison Krauss' angelic voice and fiddle providing the kind of music that made me want to unfurl a checkered blanket and have a picnic under a willow tree. That or nestle by a crackling fire and equally crackling old timey radio
swaddled in great grandmother's quilt.
Other festival highlights included a pumped up kicks kinda' set for Lake Street Dive, Knower's off the charts show that people are still raving about, and the cascading rhythms and frantic finger picking of multi-Grammy winning banjo player Béla Fleck.
Saving one of jazz's living legends for the final night before offering up some freebie Canada Day programing, keyboardist Herbie Hancock stepped into the long weekend heat wave for some jazz funk fusion at its finest. Things only got hotter when the master busted out "Chameleon" from the pioneering 1970s release Headhunters!
Despite some hitches in jazz land this year, this finale saw the largest crowd of the fest and showed that, come heat or high water, jazz is alive and well in Ottawa!
Recommended Articles
Before his camera melted, photographer Andre Gagne managed to snag these shots of Canada Day before fleeing for the sanctuary of his air-con and ice cream.
Read full story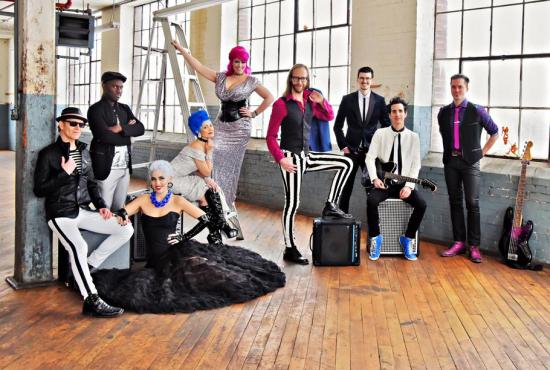 We pin down some festival returnees and newcomers to find out what a performance at Bluesfest means to them and how they feel others can get the most out of the festival experience.
Read full story
From Westfest all the way to late August's new Nostalgia Festival, pretty well every day could be filled with multiple concerts and while that means a whole lotta' awesome sauce, there are some dos and don'ts that will ensure a better festival experience for all.
Read full story
Comments (0)
*Please take note that upon submitting your comment the team at OLM will need to verify it before it shows up below.