Arts & Events
Aladdin rides his magic carpet to the NAC for a 6-day run!
Aladdin rides his magic carpet to the NAC for a 6-day run!
scene-stealer (noun): an actor who outshines the rest of the cast, especially unexpectedly. A person or thing that takes more than their fair share of attention. — Oxford Dictionary
---
Broadway Across Canada returns to the National Arts Centre with Aladdin. The musical is based on the book by Chad Beguelin, with music by Alan Menken and lyrics by Howard Ashman and Tim Rice.
Whether you've seen it on Broadway or any of its multiple movie iterations, Aladdin originates from the world of Walt Disney. The musical is based on the original film (1992), which won two of the five Academy Awards it was nominated for, including Best Song for A Whole New World.
Since its debut in 2011, Aladdin the musical has literally travelled the world: The United States, Mexico, Japan, Germany, Australia, and New Zealand. Nominated for five Tony Awards, the show won Best Performance in a Musical for James Monroe Iglehart's role as the Genie.
Aladdin has a strong following and is on the top ten list of highest-grossing Broadway shows of all time. Having it at the National Arts Centre (NAC) is quite the coup.
Now, about the show
Aladdin tells the story of a young man named . . . wait for it . . . Aladdin, who makes ends meet by stealing from the street vendors in the Middle-Eastern city of Agrabah. His close friends Babkak, Kassim, and Omar usually play a co-starring role in these grifts. He has vowed never to steal again.
We are also introduced to a Princess named Jasmine. Her father, the Sultan, is trying to find an appropriate suitor for Jasmine to marry, but she's not a willing participant. She doesn't care for the men being introduced to her and doesn't want to be forced to marry someone she doesn't love.
Aladdin and Jasmine cross paths, but she is in disguise; they take an interest in each other.
Meanwhile, the Sultan's Grand Vizier, or right-hand man, Jafar, wants the throne for himself. He secretly plots with his assistant Iago to realize that dream. He meets Aladdin and has him retrieve a lamp that, wouldn't you know, has a Genie inside. The Genie can grant Aladdin three wishes.
What will Aladdin do with these three wishes? Will Jasmine be able to choose whom she marries? Will Jafar steal control from the Sultan? So many questions!
Bring the kids, bring the grandparents, and everyone in between for this incredibly family-friendly show, and sit back for approximately two and a half hours of entertainment.
Enter the 'scene-stealer'
Many will remember the movie version of Aladdin from a few years ago. But do you remember who played Aladdin? Maybe, maybe not. Most people call it the 'Will Smith one' because Smith played Genie. How about the Robin Williams version? Yes, Williams played Genie too. The role is at a decided advantage: most people regard Genie as the main star.
This review started by defining 'scene-stealer' because that's precisely what Marcus M. Martin does in the role of Genie. He is an incredible actor who delivers an infectious performance. As Martin makes the role his own, he breaks the fourth wall with humour and incorporates the audience into the performance.
This isn't to say that the rest of the cast doesn't deliver, far from it. The entire cast gave a strong performance, and the choreography was solid.
The show is also well-cast. Adi Roy is convincing as Aladdin. He takes on the role of the street urchin who wants more from his life. His character is sweet, and even though he may have fractured a law or two, it is not the life he wants. Senzel Ahmady breathes new life into Jasmine. We meet a very confident character who should have her own toy line, as her character is very inspiring. Anand Nagraj has such a commanding presence as Jafar and the voice to match it.
Admittedly there were times that the music seemed to overtake the singing, and there were some NAC housekeeping issues with the speakers. Hopefully, that will be addressed.
The big song in the show, A Whole New World, won an Academy Award and a Grammy. Brad Kane and Lea Salonga sang the original duet, but the stunning rendition by Peabo Bryson and Regina Belle made the song even more famous. While the Bryson/Belle version is essentially untouchable, Roy and Ahmady deserve a lot of credit for delivering a rendition that definitely compliments the original. It's a difficult song to sing, and while outdoing it would be unheard of (matter of opinion), their version is very strong and demonstrates how well they harmonize together.
Aladdin is a fun show regardless of whether you've seen the movie . . . oops, check that . . . movies, or not.
A strong cast, great songs, and a scene-stealing Genie . . . what more could you want?
Grade: B
---
For more information on Aladdin, click here. To purchase tickets, visit www.ticketmaster.ca
Recommended Articles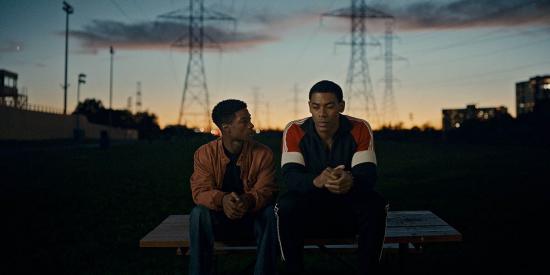 Clement Virgo, like a proverbial fine wine, is getting better and better.
Read full story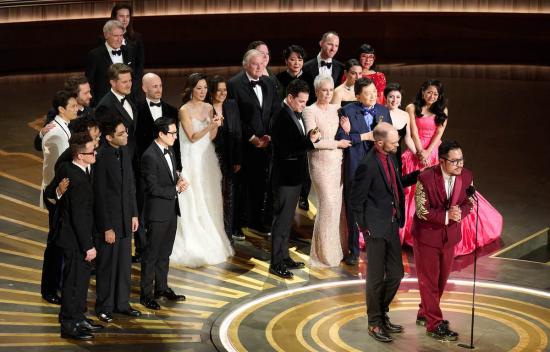 Canada's own Sarah Polley won the Adapted Screenplay award for Women Talking
Read full story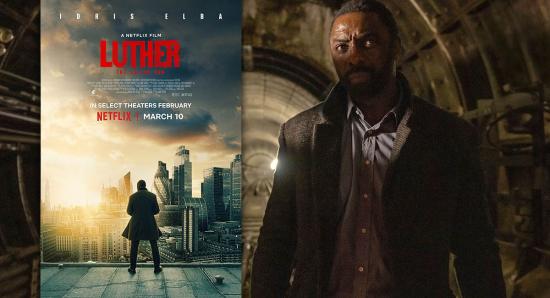 Having never seen the series, I now feel compelled to check it. Luther: The Fallen Sun is very entertaining and a great addition to the psychological thriller genre.
Read full story
Comments (0)
*Please take note that upon submitting your comment the team at OLM will need to verify it before it shows up below.