Arts & Events
An even spookier experience awaits you this year at Saunders Farm
An even spookier experience awaits you this year at Saunders Farm
ABOVE: The Coven is one of five immersive experiences at Saunders' Fright Fest that will scare you to death.
---
By Grace McGrenere
As the leaves begin to change colours and the nights get a little colder, regulars and newcomers can look forward to another year of pumpkin picking and spooky nights at Saunders Farm.
This year marks the farm's 31st edition of its Fright Fest and Fall Pumpkin Days, which begin on September 24th. The community favourites are back with some revamped attractions and traditions to spook and delight fans of the haunting season.
The Saunders family first began the fall tradition 31 years ago by inviting the community to enjoy haunted hayrides and a pumpkin festival. Mark Saunders, the current owner of Saunders Farm, purchased the property from his parents alongside his wife Angela twelve years ago. As the Director of Fun, Saunders has made it his commitment to continue to create unique opportunities for families and friends to connect on the farm.
ABOVE: Pumpkin Season at Saunders Farm is a family tradition. (Photo: Courtesy Grace McGrenere)
"We've created something that the community not only wants to support but feels ownership in. We are seeing people who came as kids bring their kids, and that is a pretty special thing to be a part of," said Saunders.
This year is no exception. The Barn of Terror, a popular Fright Fest attraction that has been closed for the past two years, is now ready to welcome those who are brave enough back into its corners. The building was renovated to incorporate updated technologies that make for a better scare experience.
"We worked on the barn for many months and employed some of the latest in scare technologies, sound, lighting, and design. It's the dawn of a new era in terms of the way we have been creating haunted experiences," said Mark Saunders.
Fright Fest is home to five Haunts, a few of which were also revitalized for this year's edition of the festival. The Cemetery was expanded to incorporate a twelve-room crypt in the middle of the cemetery on the farm. Those tiptoeing between the graves might hear a ghost story or two. The farm's scariest Haunt, The Shambles, its witch-filled Haunt, the Coven, and its Haunted Hayride will also feature new scenes, keeping the old favourites fresh.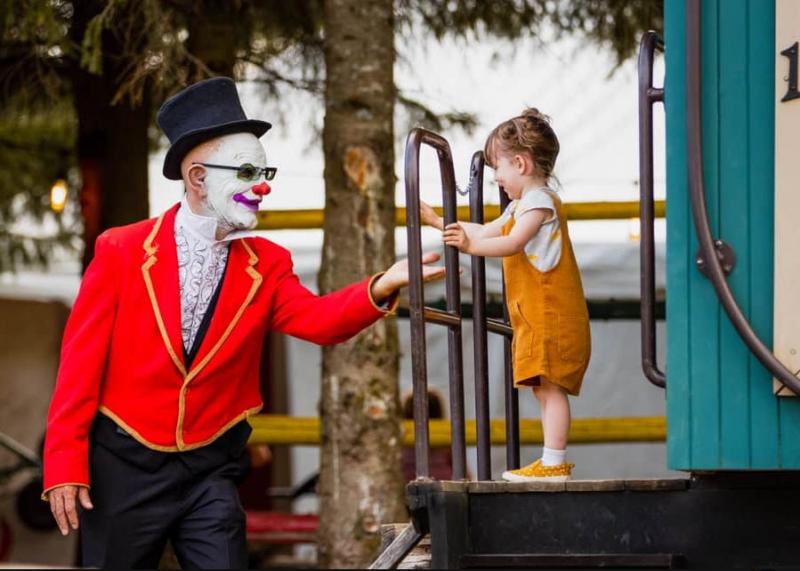 ABOVE: There are spook-tacular experiences for all ages at Saunders Farm!
For the Fall Pumpkin Days, guests can expect some milder scares in the Cemetery Crypt, Coven, and on the Haunted Hayride as they set on a quest for the perfect pumpkin. These less intense spooks are directed towards a younger audience who, Saunders hopes, will still receive a thrill.
Visitors will also be treated to a brand-new live show on the Ghost Town Stage, which hasn't occurred at the farm for years. During the Fall Pumpkin Days, guests can watch an original show different than the one presented during the Fright Fest. There is also a new parade and characters to interact with. To accommodate all visitors, Saunders Farm has added nearly one kilometre of paved accessible and well-lit pathways throughout the acreage.
The farm is also introducing escape rooms this fall. For an added cost, haunting season fanatics can test their problem-solving skills in the five- and fifteen-minute escape rooms. The team at Saunders Farm is excited to grow this aspect of the business and invite as many guests as possible to try it.
After two years of uncertainty during the pandemic, the Saunders Farm family is ready to reconnect with the community and apply some of the lessons they learned to help keep the spirit alive.
"The pandemic unleashed a crazy amount of creativity within the team. We are constantly trying out new things, and that resonates with people," said Saunders. "We want to get back to the real connection that was tentative last year and not existent the year before. Saunders Farm is that gathering place where families and friends can make plans to meet and have fun together," said Saunders.
Saunders said the pandemic taught him and his team to pursue the opportunities and ideas they had always wanted to; to make them happen now. Since they opened Ottawa's first Estate Cidery, Saunders Cider, last year, they have completed extensive renovations to the CiderHouse taproom, including the construction of a wood-fired pizza oven. Those attending one of the fall festivities this year can visit the 200-year-old Log Barn to try the pizza and original ciders, three of which have been added to the collection this year, including a non-alcoholic option.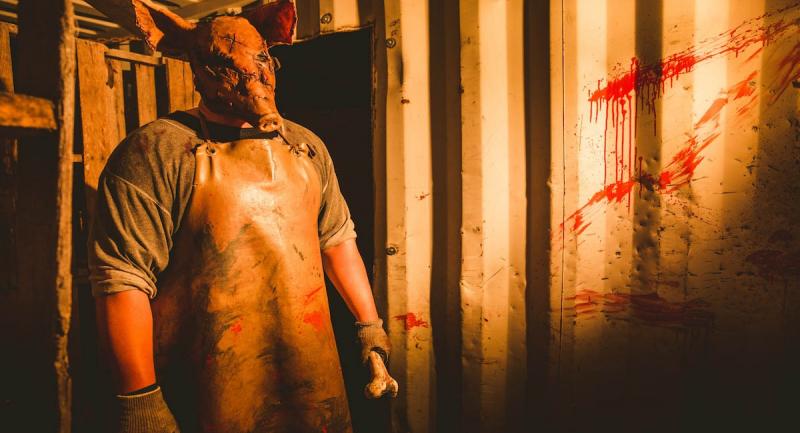 ABOVE: It is going to be scary if the Shambles turns out to be half as frightening as it looks in this photo.
Some may be wondering if this year is scarier than previous years. With all the upgrades being made to the attractions, one might be led to believe so. Without wanting to give too much away, Saunders indicated that the advanced technology added to the Haunts will elevate the experience, but the frights will not be too intense to ensure that everyone has fun. Well, perhaps except for the farm's scariest Haunt, the Shambles.
"The Shambles is not holding back this year," said Saunders.
Fright Fest runs from September 24th to October 31st and Fall Pumpkin Days run from September 24th to October 30th. There are a limited number of tickets available for each event to ensure that the guest experience is optimized.
Be sure to buy your ticket soon before they are sold out!
Photos: Courtesy Saunders Farm
Recommended Articles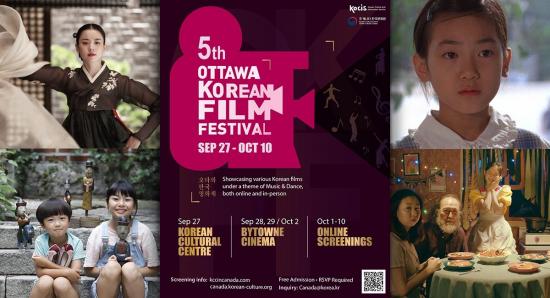 The 5th Annual Ottawa Korean Film Festival (OKFF) returns with in-person screenings!
Read full story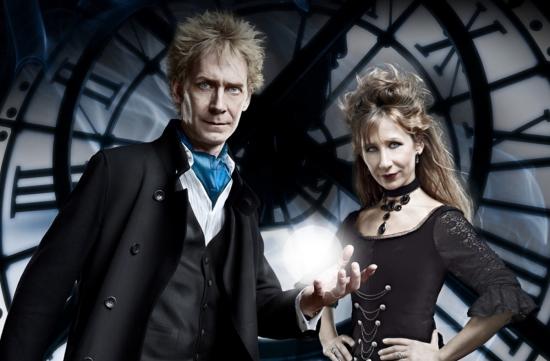 Famous magical arts performing couple Ted and Marion Outerbridge will perform their world-renowned show Clockwork Mysteries this summer in Smiths Falls.
Read full story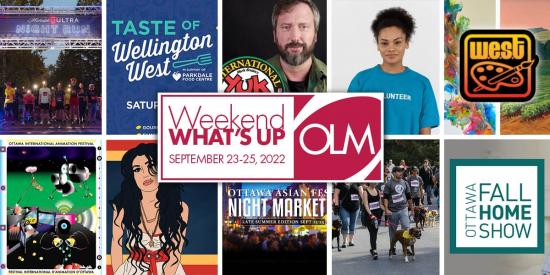 Here's our roundup of fun things to do in Ottawa this weekend!
Read full story
Comments (0)
*Please take note that upon submitting your comment the team at OLM will need to verify it before it shows up below.