Good Reads
An Unpredictable Evening at Music and Beyond
An Unpredictable Evening at Music and Beyond
Photos by Andre Gagne. Story by CHIN Radio's Myka Burke and Andre Gagne.
With two of the most recognized Canadian pianists taking the stage –one a total surprise to the audience and musician himself–, a Julliard educated trumpet player who just happens to bust a stage jump like James Brown, and a repertoire that included everything from Bach to Broadway, the Music and Beyond festival lived up to its name for their July 5th concert.
With three national treasures on the bill, Dominon-Chalmers Church was guaranteed to be filled with wonderful, soul-uplifting music. The program listed celebrated soloist trumpeter Jens Lindemann and his multi-genre pianist collaborator and hero Tommy Banks. If that wasn't enough both would be backed by the National Arts Centre Orchestra for the first half of the show. These were the only certainties of the evening as the program of performances was quickly tossed out the window.
"Do you have a program?" asked Lindemann. His audience nodded. "Well, forget about it!"
Some of the schedule remained intact. Bach's "Air on the G String" was played flawlessly followed by Duke Ellington's "Echoes of Harlem". Between numbers Banks and Lindemann shared some impromptu comedy with the crowd, showcasing the obvious comfort and camaraderie their years of friendship has built. Great stories by both framed a musical journey that spanned centuries and continents and included performances of pieces by Baldassare, Jerome Kern, and Victor Young. Born in Peine, Germany, Jens Lindemann was raised in Edmonton, and educated at Juilliard, among other schools, a fact that he mentioned as frequently and playfully as the fact that CDs would be available for sale at the intermission. The first trumpeter to be honoured with the Order of Canada, he is a professor at UCLA and based in Los Angeles. For several years Lindemann was lead trumpet with the Canadian Brass. Lindemann also mentioned that the two men were nominated for a JUNO this year, for their instrumental album Legacy Live which, Lindemann of course reminds us, would be for sale during intermission. Lindermann's trumpet played beautifully in the venue spectacular acoustics of the church. Scottish born Canadian composer Allan Gilliland's "Dreaming of the Master" was an evening highlight for many.
The second half of the show saw things really getting loose with Lindermann kicking off the set from the crowd. "Bring Him Home" from Les Miserables was an unscripted heart-wrecher. Another notable addition to the published program wes a tango where Noémi Racine Gaudreault, the NAC Orchestra concertmaster and former Quartango member, joined the quartet.
The big surprise of the evening came when former Montreal Symphony Orchestra pianist Armas "Art" Maiste, now 87 years old, was asked by Lindemann –to whom he was only introduced by Banks during intermission– to join them on stage. Banks' matter-of-factly describes meeting Maiste as "the most embarrassing moment of my life!" In the 1970's, Banks was invited to perform in Montreal as part of an MSO series and asked the man he believed to be an orchestral pianist if he could show him how the jazz phrasing in the middle section of the piece he wanted to perform went. When Maiste nailed the phrasing, he asked astonished: "Who are you?" Banks was shocked to learn that he was innocently trying to teach one of the best jazz pianists in Canada how to play jazz on the piano.
As Maiste took the stage that night, Banks just stood back and watched one of his idols wow the crowd for a completely unrehearsed improvised performance.
"Now that's a pianist," Banks said as Maiste received a much deserved standing ovation.
Maiste, in a private conversation after the concert, praised both Banks and Lindemann for their intelligent and lively performance that was sure to touch the audience as it was both lighthearted and heart-felt.
How do you end such a show? By jumping a few feet in the air, trumpet raised in all its shimmering glory, to land with a thud in a nearly perfect splits, of course!
Music and Beyond runs until July 17th, 2016 and will feature many unique, world class performances where music is framed in fun and unique ways.
Ottawa Life's Festival City Series will provide a unique look at some of your favourite summer events.We'll go beyond the music with artist interviews, volunteer profiles, concert reviews and spotlights on the tastes, sights and sounds of the festival season. Your city! Your festivals! Your summer! Like a good sunscreen, Ottawa Life has you covered.
Recommended Articles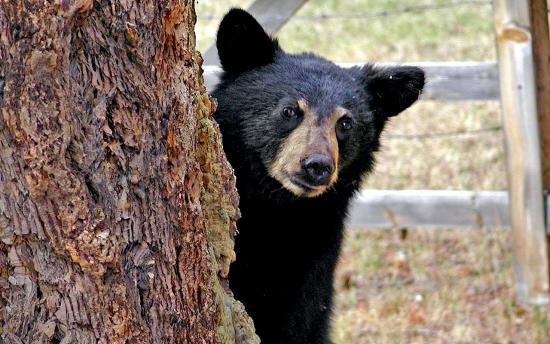 A bit of an unusual start to the morning for the local police, however the bear remained quite calm and did not pose as a great danger.
Read full story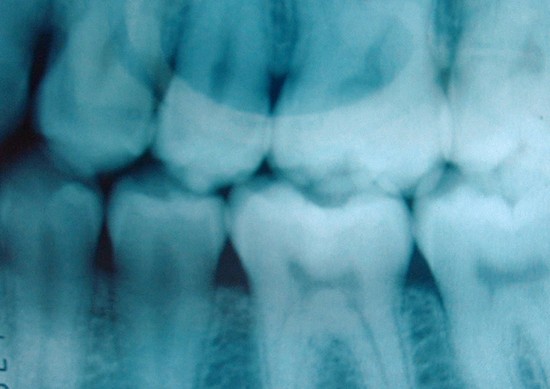 By: Dr. Samuel Kucey, DDS, FRCD(C), Dip. ABOMS In North America, it is a rite of passage to be cons...
Read full story
Are you a student in Ottawa looking to gain more writing experience and even some published bylines? Apply to our contributor program!
Read full story
Comments (0)
*Please take note that upon submitting your comment the team at OLM will need to verify it before it shows up below.