And the Ottawa Life Award Goes to...
FOR 20 YEARS OTTAWA LIFE MAGAZINE has been reporting on the best the Nation's Capital has to offer. This year, on our milestone anniversary, we wanted to show our appreciation the restaurants, festivals, hotels and people who put the life into Ottawa. In the summer we posted 20 Best Of lists covering everything from food and tourist spots to fashion and media. In the fall we turned it all over to you, the readers, to vote on your personal favorites or write in and tell us what we might have missed. We called it the Ottawa Life Awards (or OLAs).
After thousands of votes were tallied, some close races and a few surprises, we can now official say "and the 2017 OLA goes to" . . .
---
BEST OTTAWAHOTEL:
Fairmont Chateau Laurier / 1 Rideau St
A local landmark, this building has played host to its fair share of visiting dignitaries and Canadian history. It was designed in the French chateau-style and guest rooms were recently revamped with a multi-million-dollar renovation. Grand and opulent, the hotel offers beautiful views and even a couple of ghost stories. Afternoon high tea at Zoe's Lounge is a must
---
BEST OTTAWA RESTAURANT:
Fairouz / 343 Somerset St W
A recent addition to the Ottawa restaurant scene, this Middle Eastern establishment occupies a heritage building in Centertown. Casual but chic, they focus on using local ingredients. Try their Sunday and Monday night Mezze, a collection of small dishes and paired wines.
---
BEST OTTAWAPUB/TAVERN:
Heart & Crown / Various locations
The Heart & Crown is a local institution, bringing Irish hospitality to Ottawa for 25 years. The center of the so-called "Irish Village", the ByWard market location is a sprawling space of five pubs in one. They boast a wide range of spirits and brews that pay tribute to their Irish heritage, as well as frequent live music performances.
---
BEST OTTAWA NEIGHBOURHOOD
Westboro
Located in the west end of the city between Island Park and the Ottawa River, Westboro is chic and upscale. The expansive selection of boutiques, coffee shops and funky restaurants off Richmond Road have everything you could ever need, from activewear to home goods. Many commercial buildings are decorated with murals. Mostly made up of individual homes, it's a great choice for families. The neighborhood is clean and well-kept, close to several schools and a stone's throw away from McKellar park. You can even see the Gatineau Hills in the distance.

---
BEST OTTAWA LOCAL BREW:
Beau's All Natural Brewing Company
A family-run brewery, Beau's certified organic beer is made with spring water and sustainability in mind. Clearly they're doing something right, having won over 100 awards since they launched. The lug-tread, an ale/lager hybrid, is a local classic.
---
BEST OTTAWA INTERNATIONAL CUISINE:
Coconut Lagoon / 853 St Laurent Blvd
Coconut Lagoon knows what's up when it comes to South Indian food. Chef Joe Thottungal won Silver at this year's Canadian Culinary Championships and the restaurant was featured in Anne DesBrisay's Ottawa Cooks. Make sure to try the weekend brunch buffet and their take on turmeric milk, a recent Instagram sensation.
---
BEST OTTAWA SPOT FOR PETS:
Conroy Pit / Conroy Road
This dog park is home to lots of off-leash nature trails and grassy paths, as well as a forested area. It's well-maintained and gets pretty busy on the weekends. The area is also popular with bikers.
---
BEST OTTAWA SPOT FOR KIDS:
Children's Museum / 100 Laurier St, Gatineau
Everyone loves the Children's Museum. Part of the Canadian Museum of History, it's the perfect stepping stone to start teaching children about social and cultural history. Visitors can travel through the museum at their own pace, stamping a passport to learn about different cultures through costumes, artifacts, games and other interactive activities. Kids stay occupied for hours and it can be just as fun for parents.
---
BEST OTTAWA FESTIVAL:
RBC Bluesfest
Bluesfest could be called the event of the Summer. Having evolved slightly over its 20+ yer history, it's known for attracting some heavy hitters of the music industry. This year's lineup includes July Talk, Muse, P!nk and Sam Roberts Band. They're also big into giving back to the local community, running a program called "Blues in the Schools" to encourage arts education, letting kids get creative and explore making music.
---
BEST OTTAWA COFFEE SHOP:
Bridgehead / Various locations
This socially responsible local chain was the first company in the nation to serve Fairtrade coffee. Specializing in specialty grade beans, their goal is to connect the producer with the customer in a meaningful way. All food is made with ingredients sourced through their partnerships with numerous local farms. You can tour their roastery on the first Saturday of every month.
---
BEST OTTAWA TASTY TREAT:
Stella Luna Gelato / 1103 Bank Street
Having been named one of the Top 3 Gelato Shops in The Americas at the 2016 Gelato World Tour, you could say that Master Gelato Chef and Stella Luna founder Tammy Giuliani knows her stuff. Trained at the finest school in Bologna, her gelato is made from scratch each day using only the freshest ingredients. You can also find their gelato cart traveling around the city.
---
BEST OTTAWA BREAKFAST:
Wilf & Ada's / 510 Bank Street
This adorable diner on Bank Street makes most of their dishes from scratch. They're open every day until 3 PM and their eggs may be some of the best in the city, whether in purgatory, a frittata or Florentine. The drinks are just as much of a drawing factor, either hot (dirty coconut Chai or Mexican mocha) or cold (iced maple or hibiscus punch). But with good food comes lots of customers, so it's always packed. The small space doesn't accept reservations, so be prepared and arrive early.
---
BEST OTTAWA BAKERY:
Strawberry Blonde Bakery / 114B Grange Ave
Vegan desserts get a bad reputation, but the stereotype is proven wholly untrue at Westboro's Strawberry Blonde Bakery. Everything they serve is vegan, as well as gluten-free and nut-free, so that no customer has to worry about cross-contamination and everyone is welcome. Yet even without butter or wheat, their desserts taste just as if not more amazing than their counterparts. Their sin-a-mon buns and German chocolate cupcakes are particularly incredible.
---
BEST OTTAWA BOUTIQUE:
Vincent / 444 Preston Ave
A mutual passion for retail led sisters Angie and Amanda to create their Little Italy shop to bring new brands to the capital and form a contemporary place where fashion and conversation collide. Named after their Uncle Vincent, it pays tribute to his artistic potential and uncompleted works. Giving back to the local community is also an integral part of Vincent's values. They host a drop off for The Shoebox Project, throw a bi-annual clothing drive benefiting Dress for Success and collect funds each December for the University of Ottawa Heart Institute Foundation.
---
BEST OTTAWA SALON/BARBER:
Hair Republic Beauty Lounge / 1093-1095 Bank Street
Boutique salon Hair Republic Beauty Lounge prizes quality and creativity, using strictly eco-friendly products. They often have a great selection of promotions and always offer a 20% off student discount on most hair services on Tuesdays. Good for the environment and your wallet. Their user-friendly online booking system also makes scheduling easy.
---
BEST OTTAWA BAND:
The PepTides
They're a well-oiled Where's Waldo? Rube Goldberg machine of colourful lightening strewn with silk, soul and funk! They're the Warhol painting you've never seen hanging on the bridge of a shimmering disco starship about to enter your atmosphere in rainbow warp drive. They are stardust. They are golden. There live shows are as bright and beaming as their outfits. People of Earth, The PepTides!
---
BEST OTTAWA MUSICIAN:
Malak
Malak may be a newcomer on the local scene, but her voice shows a maturity beyond her years. Raised in Egypt, she'd venture to Greece, Italy and Germany before the eventual move to Canada collecting the music of each region like road maps in a glove compartment. Malak has been raking in much acclaim usually by people who are simply blown away by the voice that rushes out of her. It's like ice on fire. That moment you first hear it is a kind of mix of elation and sadness because you realize you will never get to experience her for the first time again! (Photo by Sean Sisk)
---
BEST OTTAWA LIVE MUSIC VENUE:
The Brass Monkey / 250 Greenbank Road
This is Ottawa's largest live music and pool hall a touts itself as the only joint in town where you can catch some great live tunes while sinking a choice shot into the corner pocket. Rock, metal, blues and more, there's always something going on at The Monkey.
---
BEST OTTAWA RADIO STATION:
Rebel 101.7 FM
The revolution will not be televised. In Ottawa it's broadcast daily on 101.7 FM. There was a gap left in O-town when The Bear put real rock radio into hibernation. That's where Rebel moved in. A shakeup was needed on the airwaves and the fans were ready. After a year, the station has developed a loyal Rebellion of listeners who tune in each day to hosts like Kornicky and Carlee Quinn, fists fully extended, ready to rock.
---
BEST OTTAWA MEDIA PERSONALITY:
John "the Milkman" Mielke
When BOB FM went off the air in 2015 and laid off all their hosts, John Mielke may have very well moved into the realm of dead air. The Milkman, however, would not be silenced. Instead, he decided to launch his own station online from his home and his Milkmaniacs followed. Now, spearheading Blast the Radio, he isn't tied to regulations of regular radio. BTR, he says, is a station that listens to the fans. As long as they keep tuning in, he's not going anyway.
Recommended Articles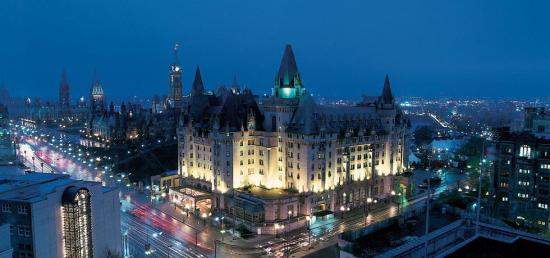 With 20-years writing about Ottawa life we think we have a pretty good idea of the best of what this city has to offer. In this new weekly summer series we'll share it with you. From our top picks of hotels, live music venues, local brews, bands and more, check, share and discuss #OLMBest every Monday!
Read full story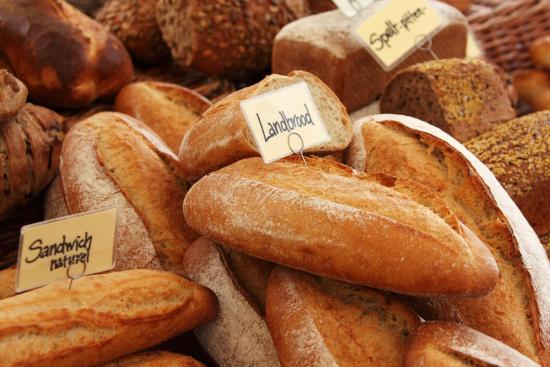 With 20-years writing about Ottawa life we think we have a pretty good idea of the best of what this city has to offer. In this new weekly summer series we'll share it with you. From our top picks of hotels, live music venues, local brews, bands and more, check, share and discuss #OLMBest every Monday!
Read full story
With 20-years writing about Ottawa life we think we have a pretty good idea of the best of what this city has to offer. In this new weekly summer series we'll share it with you. From our top picks of hotels, live music venues, local brews, bands and more, check, share and discuss #OLMBest every Monday!
Read full story
Comments (0)
*Please take note that upon submitting your comment the team at OLM will need to verify it before it shows up below.