Andrew Scheer: The Man Who Could Be Prime Minister
Photo credit: Sean Sisk
---
"The true guide of life is to do what is right."— WINSTON CHURCHILL
It's a sunny, colourful fall Friday afternoon and I had just arrived at Stornoway to interview Andrew Scheer, the leader of the official opposition and leader of the Conservative Party of Canada.
I laughed to myself as I entered the house. It reminded me a bit of the opening scene in Home Alone. Four of the Scheer children, Henry, Grace, Madeline and Mary were running about, as young children do.
A little girl in a polka-dot dress and rubber boots walked out and stared up at me.
I said: "Hello what's your name?"
"Mary," she replied.
I said, "Nice to meet you Mary, how old are you?"
She frowned at me and said before running off, "18."
I laughed again — She's really three.
Just then Jill Scheer came to the foyer and said, "Hello, come on in — the kids are just playing" . . . No pretense.
Chaos and calm are the norm for the spouse of the guy who, a year from now, could be Canada's prime minister. Jill told us to make ourselves comfortable, "Andrew is on his way."
Outside in the yard, the girls were playing with Raymore or 'Ray' the new puppy.
The oldest child Thomas, who is 13, stepped out the side door and said hello. I told him we wanted to get Ray in the shot and he laughed. "He's pretty active and then he just crashes so maybe he'll stay still for you."
Andrew Scheer arrived. He is tall, well dressed, intelligent, disarming and polite.
We chatted briefly on the driveway about kids, family, and sports and of course the Scheer's new puppy.
Scheer seemed preoccupied.
He had been hammering away at the Liberals again in question period that day (and for much of the week) over the high-profile Tori Stafford murder and the transfer of Terri-Lynne McClintic from the Grand Valley Institution for Women near Kitchener, to the Okimaw Ochi Healing Lodge for Aboriginal Women in southern Saskatchewan.
He was pleading with Prime Minister Trudeau to reverse the decision out of respect for the murdered child and her family. Tori Stafford was lured from her school in 2009 by McClintic and Michael Rafferty and taken to a field where she was raped then brutally beaten to death with a hammer. McClintic and Rafferty were both convicted and sentenced to life in prison.
For reasons unexplained, the Trudeau government approved the transfer of McClintic to the healing lodge without telling anyone, including the family.
Relatives of Stafford are outraged by the transfer and her father told CTV News that: "The issue is about morals, not politics but if raising the issue in Parliament is what it takes for the transfer to be reversed, he's OK with it.
"I don't believe this should be one of our major political issues. This comes down to morals," said Rodney Stafford.
I raised the issue with Scheer and it was clear that it was weighing heavy on him. "This is about right and wrong. This is really wrong, and anyone should be able to see that. This is horrible for the family, for justice and for victims. I can't believe they are doubling down on this decision."
Scheer's clarity on the matter was firm. "There is no way that any competent person at Corrections Canada would do this — whoever made that decision was wrong and it should just be reversed."
(The Conservatives forced the Liberals to vote on a motion in the House calling on the government to condemn the McClintic transfer and reverse it. The motion was mainly supported by Conservative MPs, with the government and NDP caucuses voting against. Justin Trudeau called the Tories "ambulance-chasing politicians" during an exchange in the Commons. He told reporters that it's "unfortunate that the House has gotten to a place where there is such use of terrible tragedies for political gain. Trudeau's comments left many aghast. Tori Stafford's father wrote an open letter to Trudeau on his Facebook page, said he would want to talk to the prime minister "parent to parent.")
Andrew Scheer has been leader of the Conservatives since May 27, 2017.
Scheer grew up in Ottawa and graduated from Immaculata High School before studying history at the University of Ottawa.
He moved to Regina after meeting his future wife Jill Ryan at university and would finish his BA at the University of Regina. He married Jill and began work as an insurance broker. The children came along as the couple built a life in Saskatchewan.
Then politics came calling.
In 2004, at the age of 25, Scheer was elected Conservative Member of Parliament for Regina—Qu'Appelle, defeating NDP MP Lorne Nystrom, the longest-serving MP at the time. He went on to win re-election in 2006, 2008, 2011 and 2015. After the 2011 election, Scheer was elected Speaker of the House of Commons — the youngest person ever to take up that position.
By all accounts he was a well-liked and successful Speaker who judiciously navigated the rancorous House of Commons proceedings during the Harper era.
He kept everyone in line and civil.
More importantly, being Speaker gave him a front row seat to ongoing battles between the Harper Conservative governments, the Mulcair-led NDP and the Trudeau Liberals. After the 2015 election, Scheer served as Official Opposition House Leader under Interim House Leader Rona Ambrose before jumping into the Conservative leadership race, in 2017. His campaign was disciplined and focused.
His platform was based on keeping taxes down for hard-working families, controlling government spending and having economic plan that creates prosperity and opportunity for everyone.
Scheer was underestimated by many in the party who thought that the former Speaker wasn't ready for the big time.
At one point, the race had 17 candidates including businessman and broadcaster Kevin O'Leary, former Harper ministers Lisa Raitt, Maxime Bernier and Tony Clement. O'Leary and Bernier got a lot of the media oxygen and seemed to be the front-runners.
But Scheer kept his eye on the ball and traveled and talked continuously with Conservatives across the country.
His message was that there were a lot of things that Conservatives did well, and that Canadians would give the party another chance at government, but they had to have clarity about what they were offering people.
Andrew Scheer beat them all and on the final ballot he edged out Quebec MP Maxime Bernier to win.
Bernier initially accepted the result and congratulated Scheer publicly but quickly proved he was not a gracious loser. Bernier made immediate demands upon Scheer including that he become the shadow Cabinet Finance Critic.
Scheer refused, naming his friend and key supporter, Ottawa-area MP Pierre Poilievre to the role.
Many in the national media and some in the party tried to suggest this was the beginning of a serious rift in Conservative landscape, others saw it differently. Scheer was putting his stamp on the party.
The Canadian political landscape is littered with opposition leaders who wasted a lot of time and energy shadow-boxing rivals they beat in leadership races.
Robert Stanfield, Joe Clark, John Turner and Stephan Dion come to mind.
Scheer's steely determination, a quality many of his close advisers and friends say is one his best attributes, was emerging.
In Poilievre, he had a trusted confidant, key supporter and a former minister in the Harper government. Poilievre is smart on procedure, articulate and well liked in Tory circles.
He is widely disliked in opposition circles for his knack of getting under people's skin and causing problems for the government.
Bernier was given a senior critic role on the Innovation, Science and Economic Development.
Scheer left Conservative MP Kellie Leitch, who finished sixth in the leadership race, out of his shadow cabinet in a nod to party members who felt she had gone too far on the Canadian values issue which she kept raising.
Leitch then announced she was not running for reelection. Fellow Saskatchewan MP Brad Trost, who finished fourth in the leadership campaign, was also left out of the shadow cabinet list.
He had campaigned on social conservative values that opposed the 'gay lifestyle' and abortion.
Scheer was signaling that he was not going to fall into the political trap of being caught up in polarizing social issues that distracted people from the real target: The Trudeau Liberals and their high-tax, high-spend agenda.
Bernier would continue to pick moments to try to embarrass or be at odds with Scheer. Finally, prior to the Conservative Party of Canada National Policy Convention in Halifax in August, Bernier suggested that there was a problem with diversity and too many immigrants without Canadian values coming to Canada, saying: "More diversity will not be our strength, it will destroy what has made us a great country." Scheer distanced himself from the remarks and scolded Bernier publicly.
It appeared this was what Bernier wanted to happen and he used the moment before the convention to quit the party and announce he was forming his own party (the People's Party of Canada).
Not one key Conservative in Canada followed Bernier.
Scheer came out of the Halifax convention stronger than ever.
Scheer had named several high-profile women to his shadow Cabinet including Candice Bergen as House leader and former leadership candidate Lisa Raitt as deputy leader. He made Michelle Rempel the shadow Critic for the immigration, refugees and citizenship file and kept former Conservative MP Rob Moore as the critic for Atlantic issues. The Conservatives were completely shut out in Atlantic Canada in 2015 but Scheer is determined to win back many of those seats.
Through 2017 and much of 2018, the combination of rapid fire attacks by Bergen, Raitt and Rempel in question period over everything from Trudeau's disastrous India trip, the mishandling of energy and pipelines issues, to concerns about immigration and criminal matters, the governments treatment of Afghan war veterans and the Liberal government's apparent lax approach to dealing with ISIS fighters returning to Canada, started to take a toll on the government.
This combined with Poilievre's constant battering of Finance Minister Bill Morneau concerning his own ethics issues and mishandling of the Kinder Morgan sale was helping the Conservatives in the polls and in their pocket book.
Under Scheer, the Conservatives have raised more money than the Trudeau Liberals for the last six quarters.
Scheer's strategy for going at the Trudeau government in the House was based on his knowledge of procedural issues. The shadow cabinet started utilizing rarely used procedural rules to slow the government down on a myriad of issues.
Scheer led two all-night marathon voting sessions in the House to hold the Trudeau Liberals to account.
Raitt, Bergen, Rempel and Poilievre, have become defacto populist politicians with high a recognition factor across Canada, while others like Erin O'Toole, Tony Clement and Mark Strahl help reinforce Scheer's message that the Conservatives have competent people, a strong team and a leader who is ready to govern.
Before we head inside for an interview with Andrew and Jill Scheer, Thomas, Grace, Madeline, Henry and Mary sit on the front door step for a photo. Ray the puppy is starting to crash as Thomas predicted and seems happy to be in the shot.
Just as photographer Sean Sisk has everyone in place, three-year-old Mary walks out of the shot to pick up some dirt in the garden.
Scheer laughs and tries to coax Mary to come back. Jill gets Mary to put down the two fistfuls of dirt and rejoin her siblings and Ray.
Voila, Sean gets the shot. Everyone laughs . . . the kids are already back to running around and we go into the house for the interview.
OLM: How would you sum up your first year as Conservative Leader in terms of parliamentary business, the caucus, the party and your outreach of a Conservative message to Canadians?
Andrew Scheer: I think we have done a good job of holding the Liberals to account by getting them to change the tax hikes they wanted to impose on businesses and small business. We put pressure on them regarding the carbon tax and of course I think we have highlighted their poor handling of the Trans Mountain issue. They have really done a lot of damage to the energy economy in Canada and we are holding them to account for their actions. On the immigration side we continue to raise legitimate concerns about refugees and immigrants looking to reunite with their family who are being forced to wait while the Trudeau government gives its priority to illegal border crossers. On the caucus side, I think we have been very effective in holding the government to account in both the House during Question Period and in committee. Our outreach to Canadians has been effective and we have strong support across the country and are competitive in every province. We won a key by-election in Quebec doubling our vote in the riding over the Liberal candidate. In Ottawa in Kanata, we have a great Canadian success story and very strong candidate named Justina McCaffrey running for us next year. She is very impressive – a successful businesswoman with an international reputation and someone who is committed to Conservative principles. She has a great track record in the local community and has done all that while raising a family-she is reflective of Canada today.
What is your take on the NAFTA and any new agreement.
We are concerned about the effects any deal will have on the dairy and pharmaceutical sectors and what impact a deal might mean for the auto sector. We also have some concerns on the agriculture side. We will have to wait to see the final text.
What is your view on pipelines?
We support Canada's energy sector and pipelines. This government has really made a mess of things. Pipelines and the energy sector are key economic drivers for our economy. First off, we will work aggressively to sell Kinder Morgan. This government paid $4.5 billion in taxpayer money for Kinder Morgan – that is about $2-billion more than they should have paid. And now after buying it, they can't build it. This is the most expensive scandal in the history of Canadian politics. This on top of the Liberals stopping the Northern Gateway pipeline and killing Energy East with regulatory changes; We support the Energy East pipeline – these types of projects should be considered national building projects – we should be working on energy policies that remove our need for foreign oil whether it's from Saudi Arabia or elsewhere. A Conservative government will support the hardworking men and women in the resource sector across Canada whose jobs and livelihoods depend on the projects that Justin Trudeau has shut down.
Do you think Canada should have a national energy strategy that includes refineries on the east coast and west coast?
Yes. We support projects that are national building projects that are good for Canada, for Canadian workers and for Canada's energy and resource economy.
Where are you on Carbon Taxes?
We do not believe in the Trudeau government's carbon pricing scheme. The carbon tax is bad for everyone. It's bad for industries; it's bad for families, everyone. As prime minister I will get rid of it once and for all.
Can you talk about the tax changes brought in by the Trudeau government since 2015. One of the tax changes was an escalator tax that could have the effect of putting Canada's Spirits sector out of business. This tax now automatically increases each year.
I am against escalator in principle. The escalator the Liberal government imposed is regressive and adversely affects not only the Spirits industry but also corn farmers across Canada. An escalator tax goes against fundamental principles regarding taxation because they are automatic every year. The spirits industry and the craft beer industry have enormous costs already and then they have marketing costs, so this is really a bad idea from some official in the finance department and this government got suckered into going along with it. This is really an unfair tax that makes no sense and hurts both the spirits industry and the craft beer industry.
Are you concerned about the debt and spending by this government? What would a Scheer government do differently?
I believe in balanced budgets. The deficit for this year is $18 billion, which is triple what Justin Trudeau promised during the 2015 election. Trudeau and Morneau are projecting no balanced budgets until 2045. That means they agree with these additional deficits that will add $450 billion to Canada's national debt over the next 27 years. The Liberals have been asking Canadian families and local businesses to pay more to offset this government's out-of-control spending. Families are already paying more than $800 extra per year in taxes with the Trudeau government and local businesses are now paying more in taxes as well . . . and last winter Justin Trudeau suggested that small businesses are tax cheats. They aren't of course. But that is how this government sees our hardworking entrepreneurs and businesses.
What happens to the cannabis law if Andrew Scheer is prime minister in 2019?
We have expressed . . . and I have expressed my concerns about the new law and the way it's been brought in. We will review the law when we become government and assess the next steps. People will know where we stand, and we will have an official position on Cannabis and what we will do with the new law if elected, prior to the election next year.
What is the Andrew Scheer approach to Indigenous affairs in Canada. What will be different from the Justin Trudeau approach?
We want to ensure that Indigenous people have a real path in Canada and are fully participating in the economic opportunities and development. It's not just about spending more money – it's about ensuring that Indigenous people are getting the opportunities others do to participate in the economy and having a way of measuring that progress.
What are your views on the Canadian relationship with China?
We have some concerns related to the Chinese-Canada relationship. Justin Trudeau has not done very well in foreign affairs. He messed up the Trans Pacific Trade Agreement, had an embarrassing trip in India from which he came back empty handed. China has lots of issues-human rights concerns, transparency and openness concerns, some security and intellectual property concerns so we must be aware of the risks when dealing with China. We are in favour of trade and business with many countries and we will work with China while continuing to address some of those issues.
You grew up in Ottawa, went to school here, and then moved to Regina. You know Ottawa very well. You've also been Speaker of the House, so you would be very familiar with the National Capital Commission (NCC) and its questionable reputation. For years many people in Ottawa have called for the NCC to be reformed or even shut down. Would a Scheer government review the mandate of the NCC?
I'm very aware of the sense of frustration people in the region have at times with the NCC as it relates to their overall accountability and transparency. The mandate of the NCC is focused around core issues and that mandate may be something that should be reviewed by elected MPs in a new government.
Recommended Articles
"Until the federal government gets its act together, Alberta is pulling out of the federal climate plan"- Alberta Premier Rachel Notley, Aug.30, 2018.
Read full story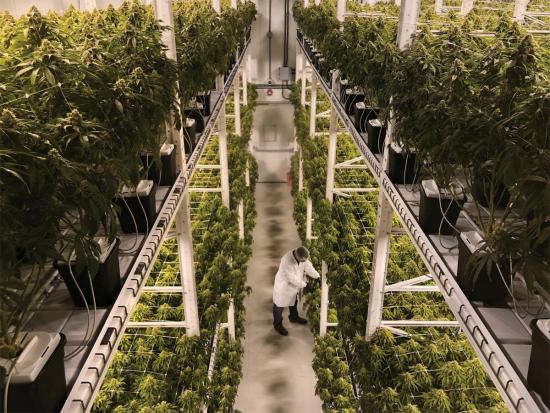 This East Coast business is making waves as the preferred choice for cannabis consumers who are looking for the finer things, and they're just getting started.
Read full story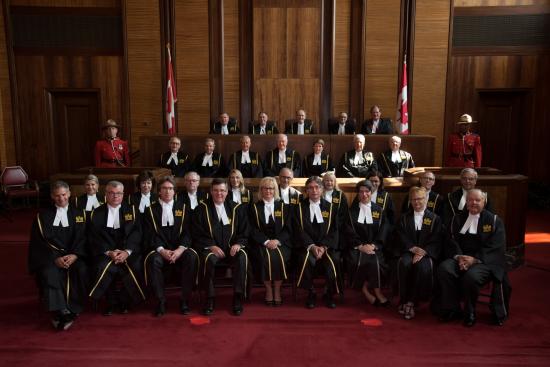 Ethics Commissioner Mary Dawson allowed Finance Minister Bill Morneau to continue to secretly own $30 million of shares in Morneau Shepell Inc., his family's company, after he became minister.
Read full story
Comments (9)
*Please take note that upon submitting your comment the team at OLM will need to verify it before it shows up below.