Fashion & Beauty
Angie's Models and Talent International Opens New Flagship Centre
Angie's Models and Talent International Opens New Flagship Centre
Photos by by Ali Matthews.
For over two decades, Angie Sakla-Seymour has owned and operated the top modelling agency in the Capital. Angie's Models and Talent International (AMTI) has been successful at bringing local talent to the global stage through countless magazine covers, advertising campaigns and film.
"When we first launched Angie's Models and Talent International, everyone told us it would be a challenge to uncover international talent in the National Capital Region," says Angie.
"I think today, it is safe to say, that we've more than proven the naysayers wrong."
For years, a number of Ottawa and Toronto-based actors and models have been putting their stamp on the small screens, silver screens, and catwalks of the world - garnering international praise in the process.  After years of making international strides, AMTI is relocating the flagship centre to Ottawa's Lansdowne Park.
Members of the media and local influencers were invited to celebrate and mark the new AMTI flagship location at 825 Exhibition Way, Suite 203 with drinks and hors d'oeuvers.
Ottawa's DJ Ilon was on the scene playing the tops hits for the soiree.
Ottawa Life caught up with Angie to ask her what's next for AMTI:
Congrats on your new location, Angie! Tell me why you chose Lansdowne as your new home?
I first came to Lansdowne for a meeting in 2015 and I felt energized by the area! With the total redesign, which includes all the shops, restaurants, the new football stadium, the brick roads, it felt like a little piece of NYC's meat packing district right here in our very own Ottawa. It really felt like this was going to be the new place to be in the city.
How will your new space differ from your previous location?
Our new space is modernized, with sleek interior design and is a lot more spacious. The location feels like a community, where Ottawans and those from outside Hull/Ottawa spend full afternoons in the area partaking in everything Lansdowne has to offer.
Were there any particular design elements that you had to have for the agency?
Definitely. We chose this space especially because it gives us flexibility to offer more to our roster. There is lots of space to have editorial shoots and development for our models and actors. Aesthetically, we wanted design elements that were bright and sharp; cutting edge, but also comfortable. We kept the concrete floor and exposed ceiling, as we feel both incorporate the edge of NYC's meatpacking hard lofts, while also staying true to the heritage history of Lansdowne.
You've been in business for 26 years, what's next for you and your models?
We want to continue discovering amazing hidden gems and propelling all of our talent that the Ottawa/Gatineau area has to offer, to new heights. Develop more supermodels and mentor more leading men and leading women to achieve success on the big and small screens. 3 years ago, AMTI Toronto opened and we're so happy with the notoriety and success we've accomplished there in such a short time. We want to continue to push the envelope here at Lansdowne Place and also in Toronto and we look forward to the next 26 years being even more successful than our first 26.
Do you currently have any fresh faces that you think will be the next 'it' model?
Yes, we do! We have several. Jordan McEwen who is 15 walked in Toronto Fashion Week at 14 and has already travelled to Japan twice and Singapore. Ariel Himbeault is 16, has travelled to New York and has already shot campaigns for Shoppers Drug Mart Beauty, Holt Renfrew and La Maison Simons. Savanah Cane is 17, has just signed in Miami and is the face of NRML Femme Femme autumn campaign. Emily Taylor can be seen on the cover of Weddingstar Magazine 2017 and has shot the Silver Stitch FW16 campaign. Charlotte Marks has been to New York twice, walking in over 9 NYFW shows and has had very successful trips to Hong Kong and Tokyo.
On the male model side, we're really excited to see what Kyle, Daniel G., Nonkon, Gabriel, Kyler and Colin achieve. Jafari has received interest in London, has shot the new Andrew Coimbra Autumn 2016 campaign & has shot the latest Nikon commercial. Brandon Keel has worked in New York and Milan, and along with Stephen James, has shot the latest Pure Lifestyle Apparel campaign.
On the acting front, Sam Ashe Arnold has shown at 13 years old that he is the next leading man, having only been in the industry for 16 months. Winter Hymns, a short film he Executive Produced and is a lead actor in, has cleaned up in the festival circuit and is in consideration for an Oscar nomination. He's also the lead in The Adventure Club, alongside Kim Coates and Billy Zane. John-Alan Slachta just wrapped Season 2 of Nickelodeon's 'Make It Pop,' where he was a series lead for both seasons. Helena-Alexis almost never has a week off from filming and has recently filmed the latest instalment in the xXx (Triple X) movie series with Vin Diesel. We're also very excited about our emerging leading lady Grace Zanichkowsky, as she is earmarked for series lead roles in two television series' waiting network approval.
For any aspiring models, what are some of the assets that will make them the right fit for your agency?
Any aspiring models should have an outgoing PERSONALITY, good body proportions, a great smile and great hair. We also recommend to come see us at one of our open calls, so we can see them in person, talk to their parents and help them learn more about the industry and us as an agency.
Among Angie's success stories are international supermodel Brianna Barnes, reigning Canadian supermodel of the year, Herieth Paul, and a handsome actor by the name of Ryan Gosling whom she discovered in Cornwall before she was even in business.
For more information on AMTI, please visit www.angiesmodels.com
Recommended Articles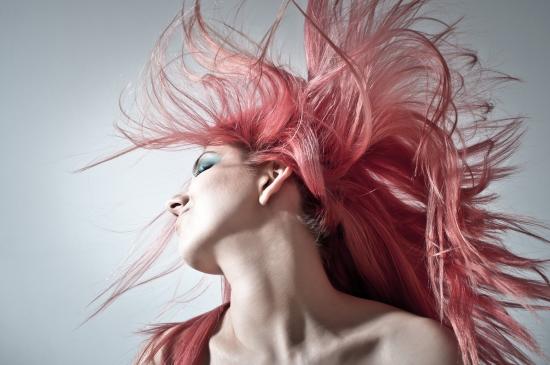 With 20-years writing about Ottawa life we think we have a pretty good idea of the best of what this city has to offer. In this new weekly summer series we'll share it with you. From our top picks of hotels, live music venues, local brews, bands and more, check, share and discuss #OLMBest every Monday!
Read full story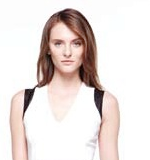 Q: I'm a woman in my fifties and I'm trying to navigate the new styles. I'm hearing that white...
Read full story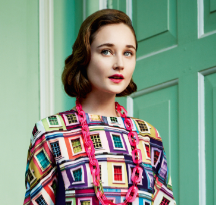 "When opportunity knocks, answer the door in a timely fashion." Start the New Year in style by m...
Read full story
Comments (0)
*Please take note that upon submitting your comment the team at OLM will need to verify it before it shows up below.