Top Stories
Drum roll please . . . Announcing the 2020 OLA winners
Drum roll please . . . Announcing the 2020 OLA winners
The old adage it was the best of times-it was the worst of times will never apply to 2020. It seems as if it was just the worst of times — an annus horribilis — if there ever was one. Despite the lockdown, layoffs, CERB, social distancing, handwashing, masks, and news that a vaccination was on the way, it was hard to find a bright spot or 'Best Of' moment. Fortunately, Ottawa Life Magazine readers found several diamonds in the coal rock that was 2020. The votes are in and here's the List of OLA Winners (Ottawa Life Awards) for 2020.
---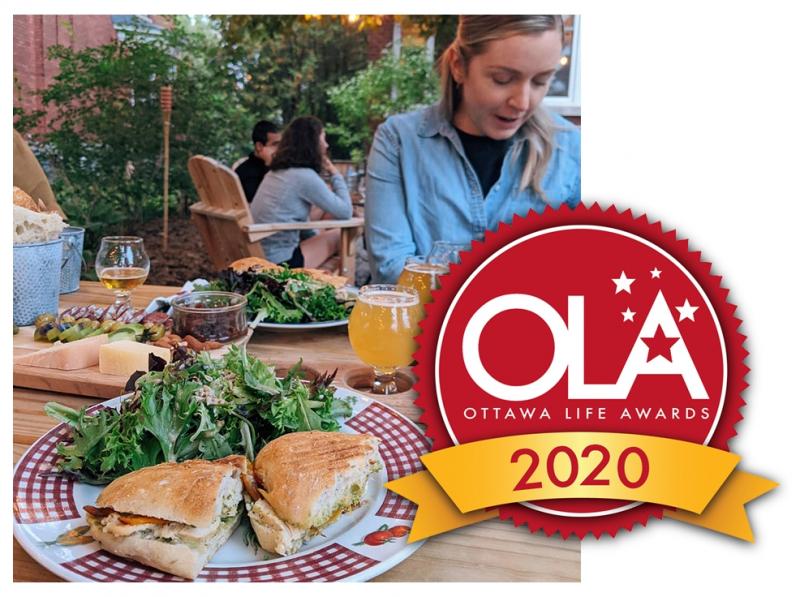 Best of Ottawa social media influencer
— Bytown Bites
Want to find out about all the hidden gems in Ottawa's food scene? Follow Bytown Bites! Curated by husband-wife team Shawn and Nathalie, the Bytown Bites blog and Instagram feed showcases gorgeous images and reviews of Ottawa's best eats. Thinking of ordering takeout from that new spot? Check to see if Bytown Bites reviewed it – you can always trust their word!
Photo: Bytown Bites
---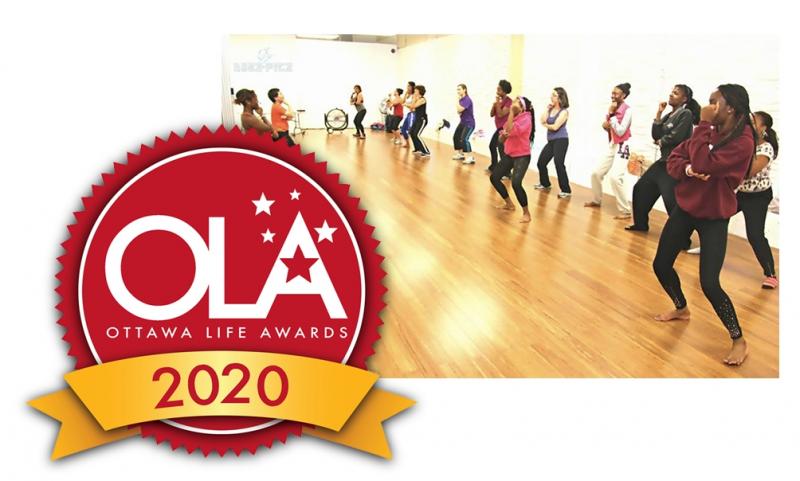 Best Ottawa fitness studio or fitness course

— Studio X Ottawa

250 City Centre Ave Bay 122

Studio X Ottawa is a dance and fitness studio in one, so there is something for everyone! Classes range from bachata and salsa dance to intense zumba and all are welcome. Studio X is currently offering a grand selection of online classes, so check out their website to book your spot now!
Photo: Studio X Ottawa
---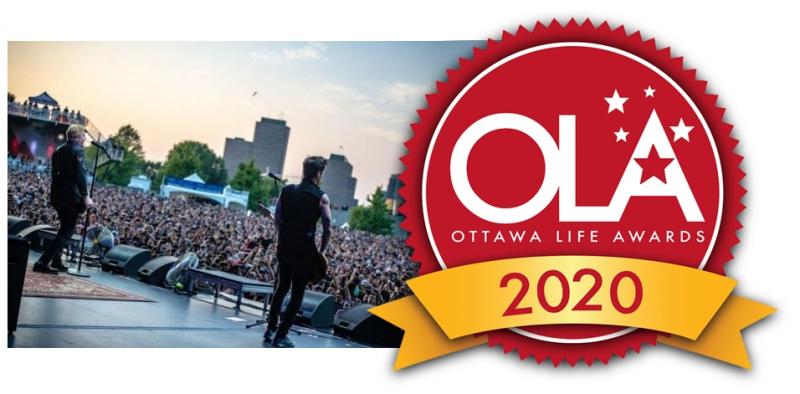 Best Ottawa Festival

— BluesFest

RBC's BluesFest is an annual outdoor music festival that was first established in 1994 with an audience of only 5,000, but has since grown and become the largest blues festival in all of Canada, attracting 300,000 during the 10-day festival! Featuring iconic favourites that have shown a timeless staying of power to today's top trending names that promise to be dropping hits for many years to come! RBC's BluesFest continues to attract an ever-growing audience. We are looking forward to BluesFest 2021, summer didn't quite seem the same without it this year.
---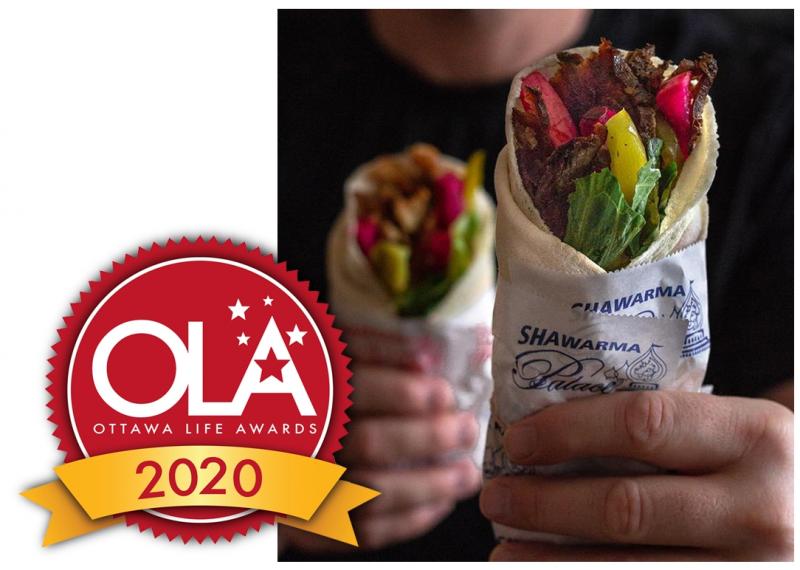 Best Ottawa shawarma

— Shawarma Palace

464 Rideau St, 2020 Lanthier Dr, 2440 Bank St, or 464 Bank Street

We love all four Ottawa area locations of Shawarma Palace that have been serving up Lebanese comfort food for just over a decade. We think the downtown on Rideau (near Chapel) location has the best garlic sauce and it's open until 3 a.m. on Friday and Saturday nights (1 a.m. Monday-Friday). Drop by to dine in, takeout and hit them up for delivery.
Photo: Shawarma Palace Facebook
---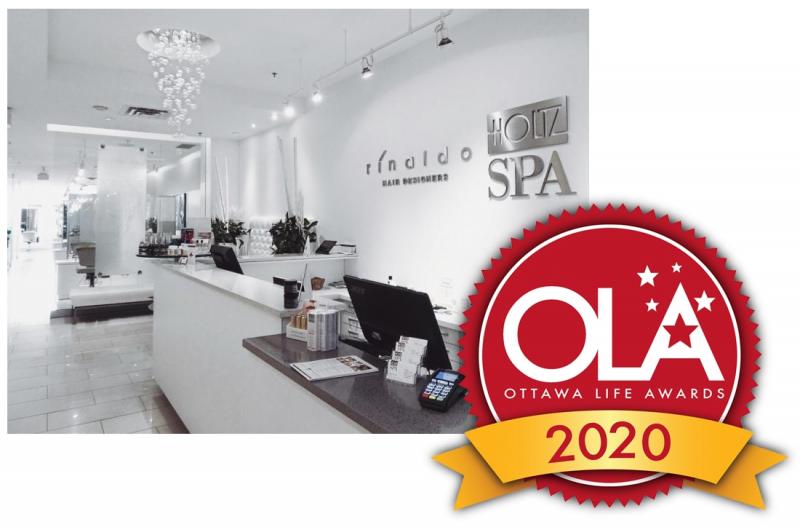 Best Ottawa place to pamper

— Holtz Spa

135 Rideau Street

Holtz Spa is Ottawa's biggest full-service day spa and it really offers every service imaginable! From mani-pedis to romantic couple massages, rest assured that whatever you're there for, you'll be in good hands. Make sure to follow them on social media to keep up with all the special promotions and packages they offer.
Photo: Holtz Spa
---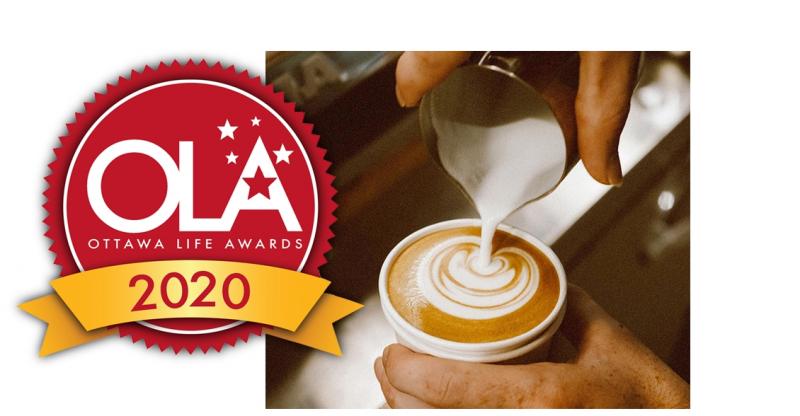 Best Ottawa café or coffee shop

— Happy Goat Coffee Co.

Multiple Ottawa locations

Happy Goat Coffee treats coffee like an art form and are happy to educate their customers about the different types available and their origins. Roasting only the most superior beans, the niche coffee company aims to protect the environment through sustainable, small scale farming which supports diversity and local economies.
Photo: Happy Goat Coffee Co.
---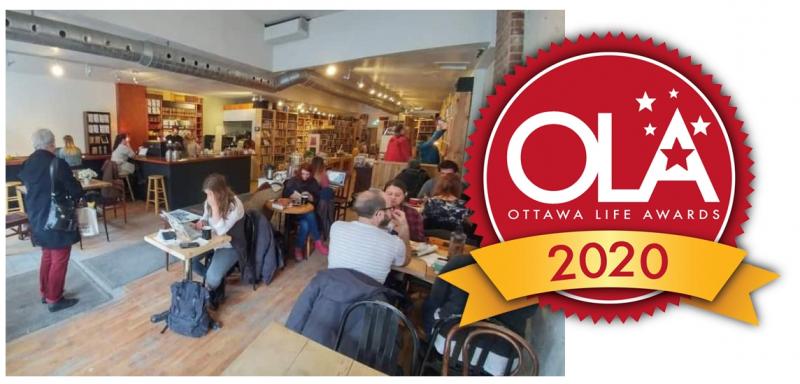 Best Ottawa place to study

— Black Squirrel Books & Espresso Bar

1073 Bank Street

This coffee shop slash used bookstore is the go-to place for college and university students to study and relax. Located in Old Ottawa South, Black Squirrel Books is a cozy spot to sit down for a couple of hours and get your work done. Sigh . . . hopefully COVID will be soon be a thing of the past so Ottawans can linger again at Black Squirrel.
---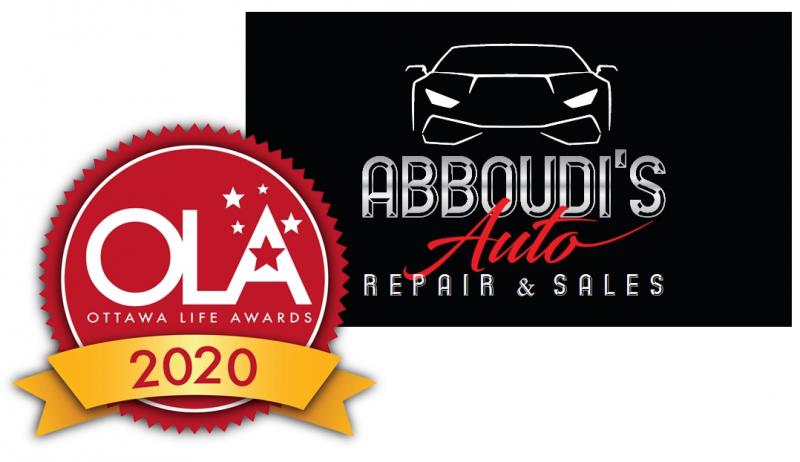 Best Ottawa automotive repair services

— Abboudi's Auto Repairs and Sales

2350 Stevenage Drive

Abboudi's Auto Repairs and Sales specializes in not only selling quality pre-owned vehicles but also repairing them to bring them back in tiptop shape! They understand that their customers' cars deserve quality care and being honest and upfront is of great importance!
---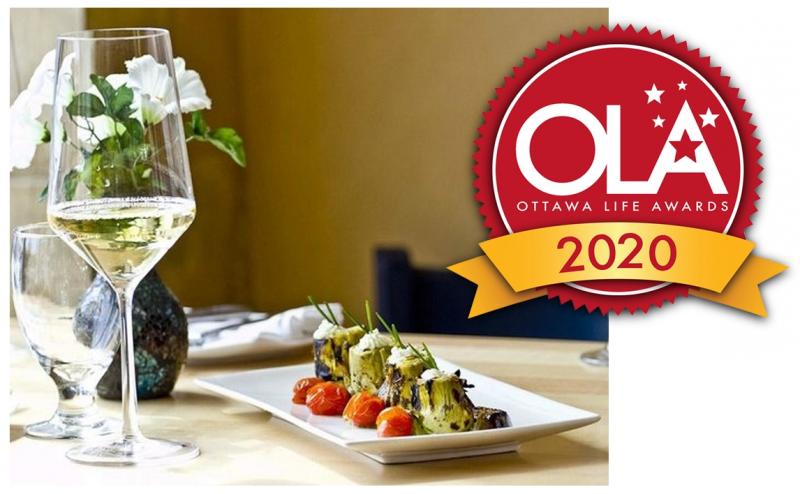 Best Ottawa fine dining

— Aroma Meze

239 Nepean Street

Mezes are appetizer-sized dishes that are very popular in Greece. Aroma Meze's Mediterranean sharing plates make for a great laid-back dinner experience to enjoy with family or friends.
Photo: Management via TripAdvisor January 2013
---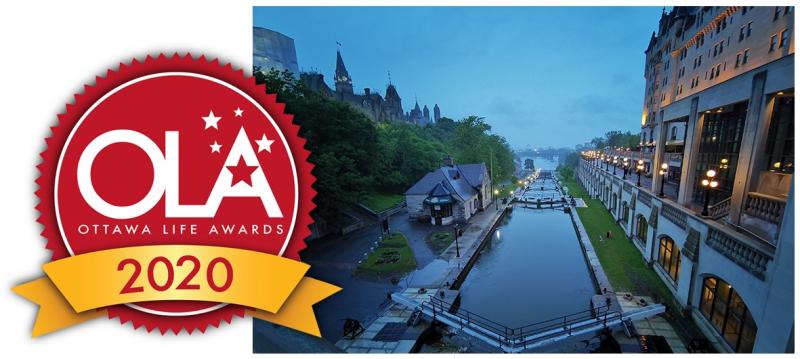 Best Insta-worthy spot

— Rideau Canal

As one of Ottawa's oldest historic sites, the Rideau Canal is visited by many people from around the world. The canal is an exciting place to visit with friends, even in the winter or on a cool fall evening. It looks great no matter the light level. Head to the canal for a relaxing stroll and take some photos along the way.
Photo: OLM Staff
---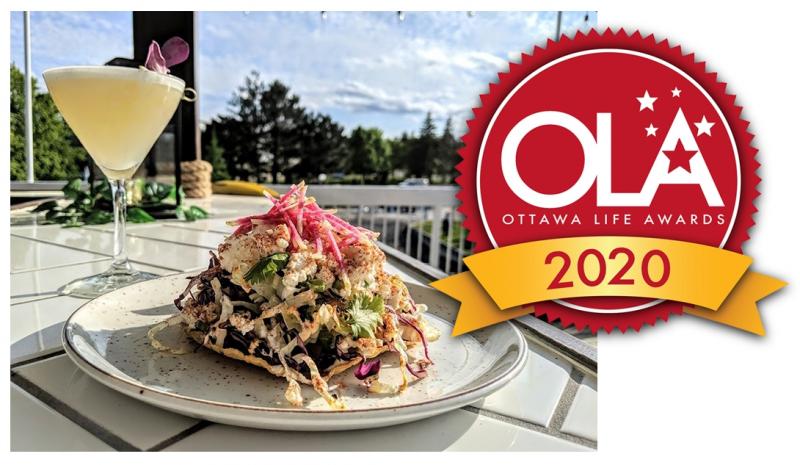 Best Ottawa cocktail lounge or wine bar

— Umbrella Bar

1001 Queen Elizabeth Driveway

Great views and delicious cocktails go hand in hand at Umbrella Bar! Located right on Dow's Lake, it makes for the perfect night out, especially on a breezy summer night. The outdoor patio is spacious and is adorned with beautiful lights during the warmer months. Want to drop by in the colder months? No worries, the indoor area is just as beautiful. Order a plate of crab rangoon egg rolls to go with your drink . . . trust us.
Photo Credit: Umbrella Bar
---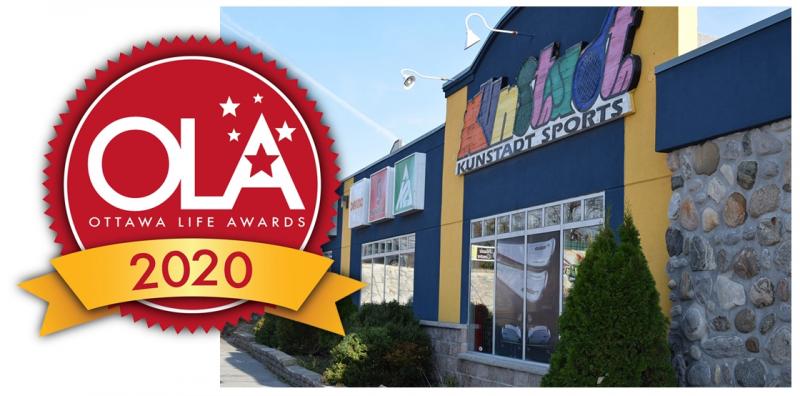 Best Ottawa sports store or fitness shop

— Kunstadt Sports

680 Bank Street, 462 Hazeldean Road, 58 Chemin Old Chelsea

Specializing in alpine & nordic skiing, bicycles and tennis equipment, Kunstadt Sports has three locations in Ottawa. They provide affordable products, both new and used. Kunstadt Sports is a family owned business that emphasizes customer care and guarantees a welcoming experience.
Photo: facebook.com/kunstadt
---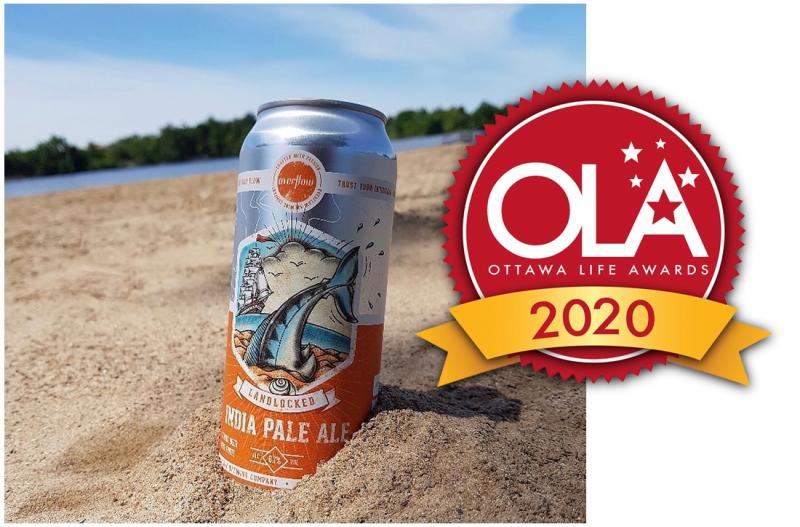 Best Ottawa brewer or distiller

— Overflow Brewing Company

2477 Kaladar Avenue

More than just a great venue for live music, Overflow also brews excellent beer! Head to their patio to take in one of their weekly specials, including Taco Tuesday or drop by to stock up on your favourite seasonal brew. At Overflow, beer is more than a drink, it's fun!
Photo: Overflow Brewing Company
---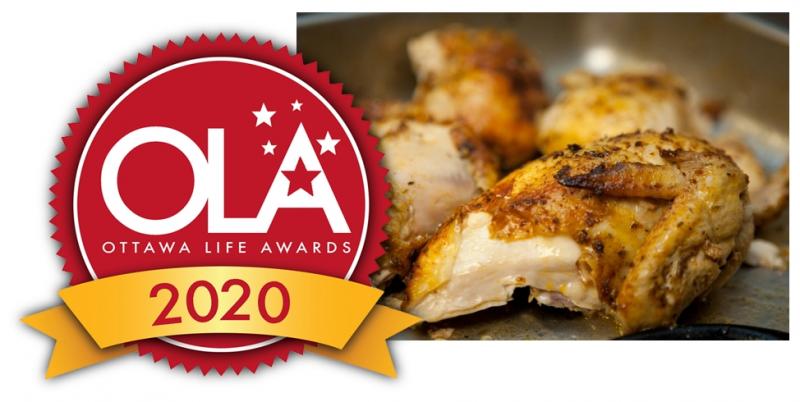 Best Ottawa chicken or wings

— Foolish Chicken

79 Holland Avenue

Foolish Chicken is your go-to eatery for finger-licking good BBQ and roasted chicken! The casual setting is comfortable and home-y and it's a great spot if you're craving BBQ, but don't want to put in the effort to do it yourself.
Photo: Foolish Chicken
---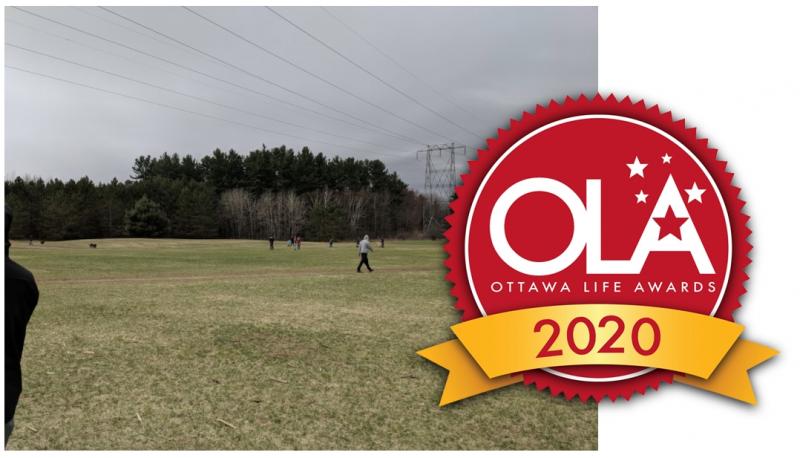 Best places for pets

— Bruce Pit

175 Cedarview Road

Bruce Pit is ideal for you and your dog to run around or even just chill out at after a busy week. The park offers a vast green space and pond surrounded by trees, so it is a lovely place to get away from the loud bustling of the city. Let your dog run free while you sit on one of the benches with a snack and a good book. There are also handy poop bag disposal stations throughout the park.
Photo: Uptown Pet Grooming
---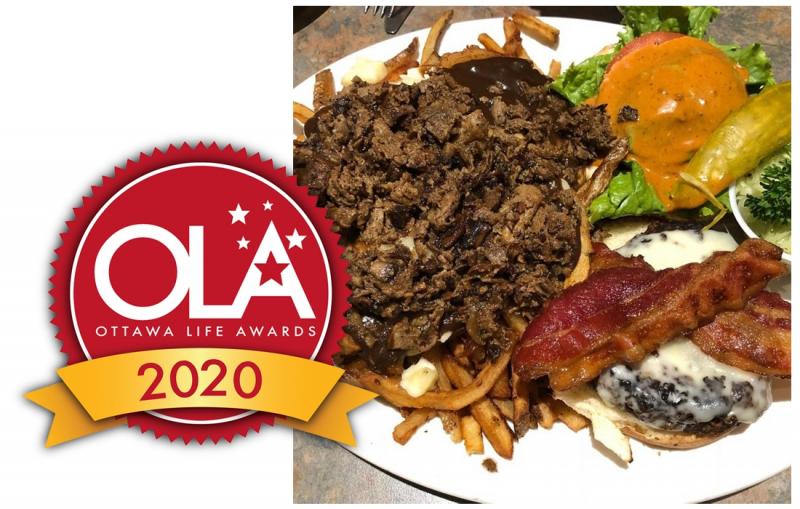 Best Ottawa late night eats

— Elgin Street Diner

374 Elgin Street

If you are longing to try authentic Canadian poutine why not have it for breakfast! Elgin Street Diner is the place to go. Located in the downtown core of Ottawa, the diner is famous for their hangover breakfast. The Elgin Street Diner is perfect for anyone craving a late-night meal — it's open 24 hours for takeout.
Photo: tripadvisor.ca
---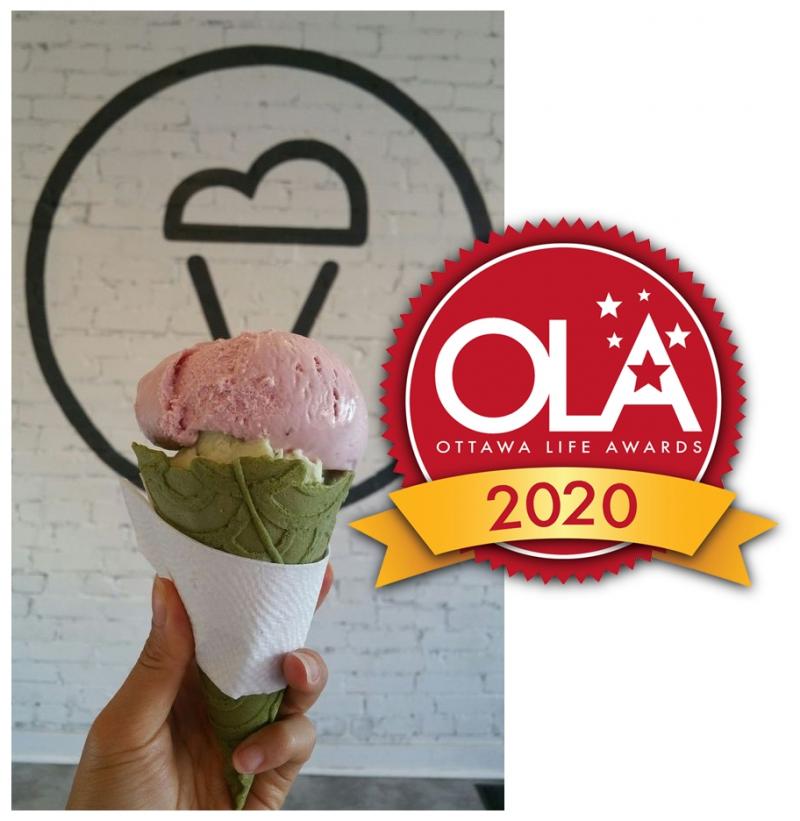 Best Ottawa ice cream

— Brett's Ice Cream Shop

1001 Beaverbrook Road

Offering more than 30 flavours, Brett's Ice Cream Shop serves vegan, dairy and gluten-free options. Handcrafted with natural ingredients, the flavours include Cinnamon Bun, Mocha Maple, Chocolate Dipped Strawberry and many more!
Photo: Rachael T via Yelp
---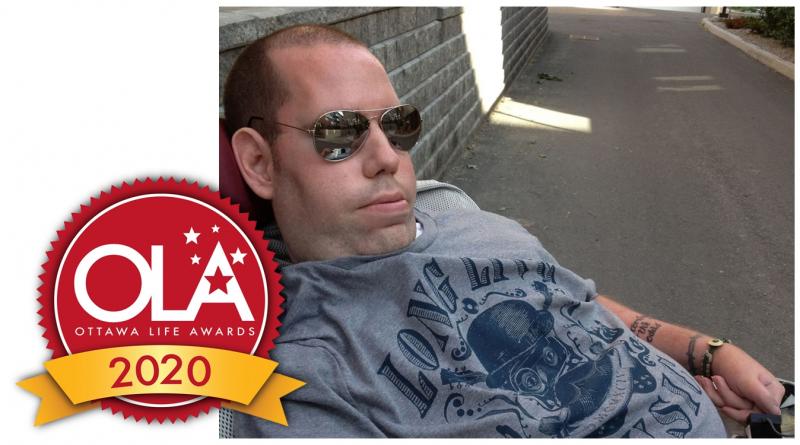 Best activist or changemaker

— Ryan Lythall

Ryan Lythall was born with Nemaline Myopathy, a rare neuromuscular condition that inhibits the contraction of skeletal muscles. He grew up during a period when wheelchair-friendly access to public spaces and housing was non-existent but this hasn't held Lythall back. He has performed as a comedian and, in 2018, he ran for mayor of the City of Ottawa. Lythall continues to draw public attention towards societal barriers for the physically disabled in his columns for The Centretown Buzz and Ottawa Life Magazine where he covers topics including: navigating the long winter season, lack of information on accessibility at public events, and the barriers physically disabled people routinely encounter when dining or simply enjoying public spaces. His writings advocate for the physically disabled and push policy makers to accommodate the requirements of the disabled people in our community.
Photo: thekickasslife.com
---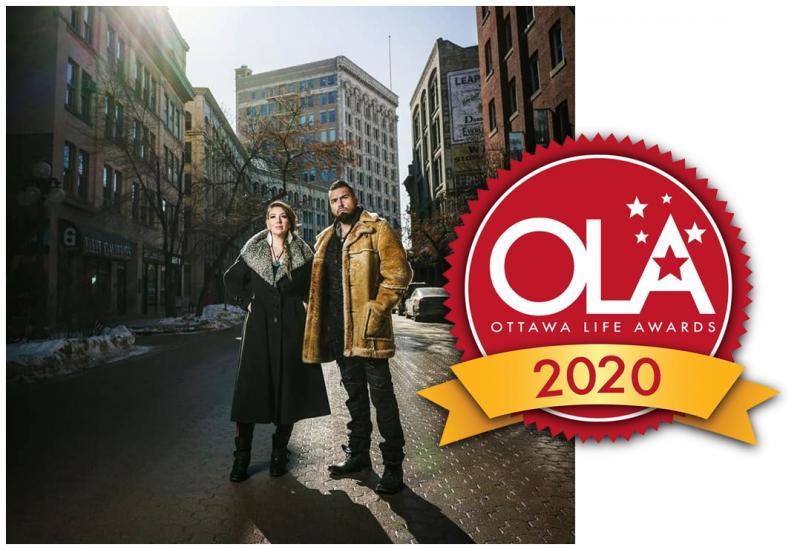 Best Ottawa band or musician

— Twin Flames

The married couple Jaaji and Chelsea June is Twin Flames, a band whose synergy and heart is as real as it gets.The pair draw from the traditional music of their respective First Nations and Inuit backgrounds and blend it with folk-rock to create a sound that is experimental and inspiring. They have a new album on the way that is sure to further expand on their already unique and dreamy sound.
Photo: Travis Ross
---

Best Ottawa casual dining

— The Whalesbone

231 Elgin Street, 504a Kent Street, 1084 Wellington Street

A seafood restaurant, the Whalesbone serves high-quality meals in a cozy atmosphere. The oyster house is designed to have a rustic feel and plays vinyl music. Check out this seafood restaurant for a casual dinner and an excellent meal! The Elgin, Kent Street and Elmdale locations are open but the Bank Street location remains closed until further notice.
Photo: Whalesbone via Facebook
---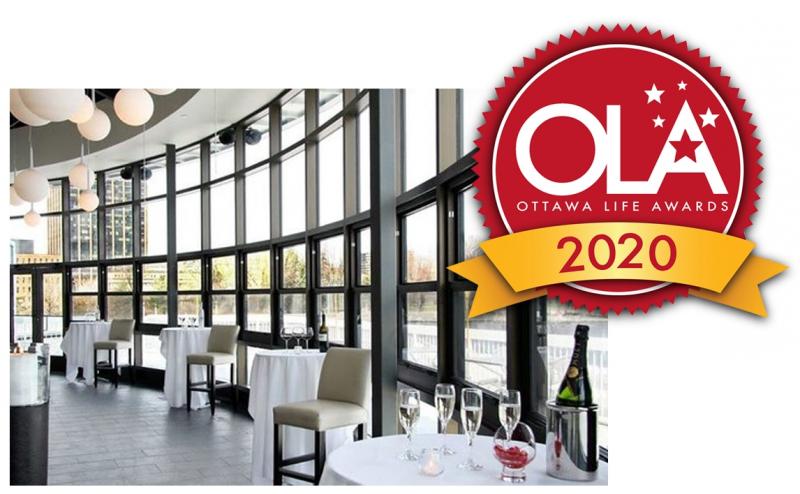 Best Ottawa wedding venue

— Lago Bar & Grill

1001 Queen Elizabeth Driveway, Ottawa

Nestled between Ottawa's little Italy and Botanical Garden, Largo Bar & Grill offers an eloquent and spacious waterfront venue that is sure to impress. The Vista Room can hold up to 220 guests for cocktails and 130 dining guests. If you have a bigger guest list, the restaurant venue might just be your cup of tea as it holds up to 440 cocktail guests and 250 dining guests.

Photo: Lago Bar & Grill
---
Best Ottawa market

— Ottawa Farmers' Market

Various locations

The Ottawa Farmers' Market is a foodie's paradise. It's the city's only farmers' market that features local producers exclusively and is open year-round. The market is at four locations, Lansdowne, Barrhaven, Westboro and Orléans, with vendors selling everything from fresh produce to pre-made dishes, all made and grown within 100 kilometres of the National Capital. Many vendors are currently selling their goods online.
Photo: Ottawa Farmers' Market
---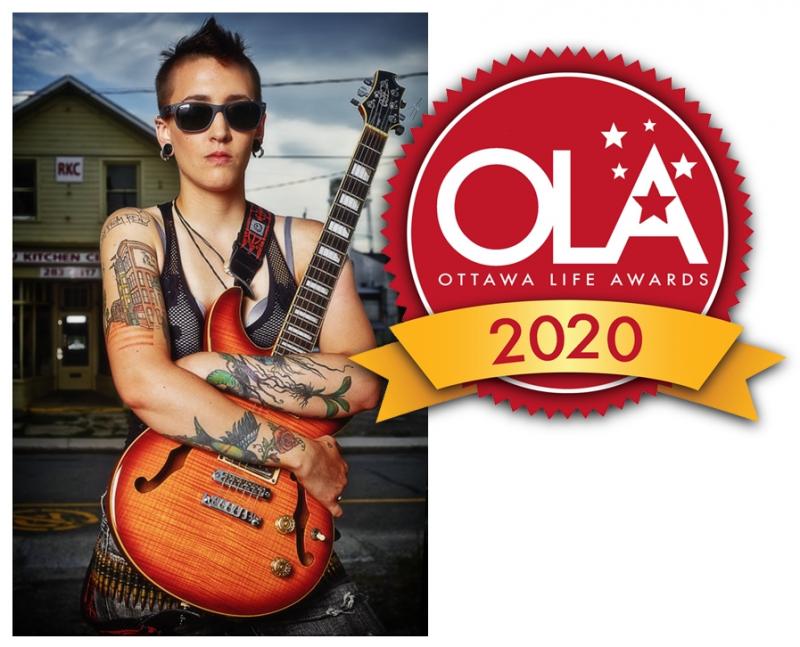 Best Ottawa visual artist

— Sean Sisk

Photographer

Sean Sisk has had a camera in hand since the age of seven. He is well known for capturing the Ottawa music, cultural and arts scene but he also shoots weddings, portraits and commercial works for clients such as Bell Media and CTV. Full disclosure, we absolutely love working with Sean who has shot many of our covers over the last two years!
Featured image: Emma Lee Blazing by Sean Sisk Photography
---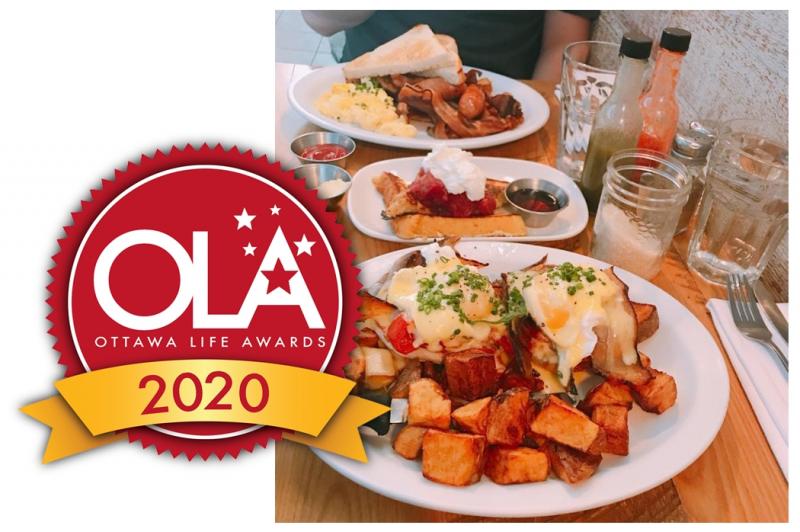 Best Ottawa brunch or breakfast spot

— Wilf and Ada's

510 Bank Street

A welcoming restaurant featuring locally sourced ingredients, Wilf and Ada's serves a selection of comforting breakfast foods. Wilf and Ada's is an optimal spot to enjoy Sunday brunch!
Photo: LI W. via Yelp
---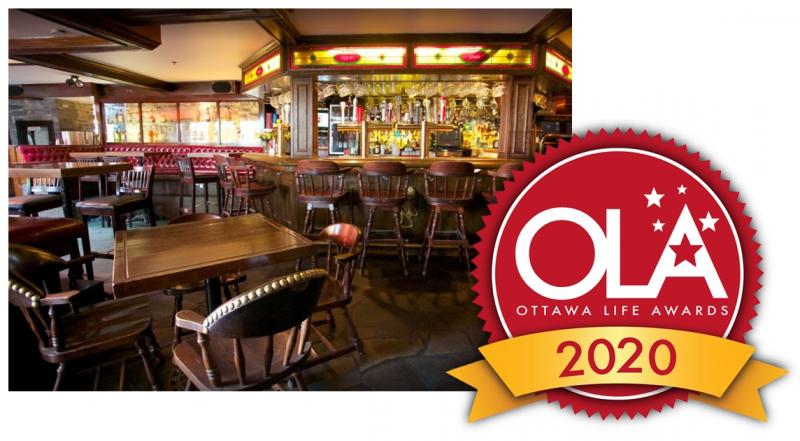 Best Ottawa pub, bar or tavern

— The Lieutenant's Pump

361 Elgin Street

The Lieutenant's Pump is a failsafe, always busy regardless of whether or not it's a weekend. Tried and true, this British-style establishment is the go-to local joint of many. The pub is especially convenient given its prime location on vibrant Elgin Street. Some of their standout features include their three bars, patio and gluten-free menu.
Photo: The Lieutenant's Pump Facebook
---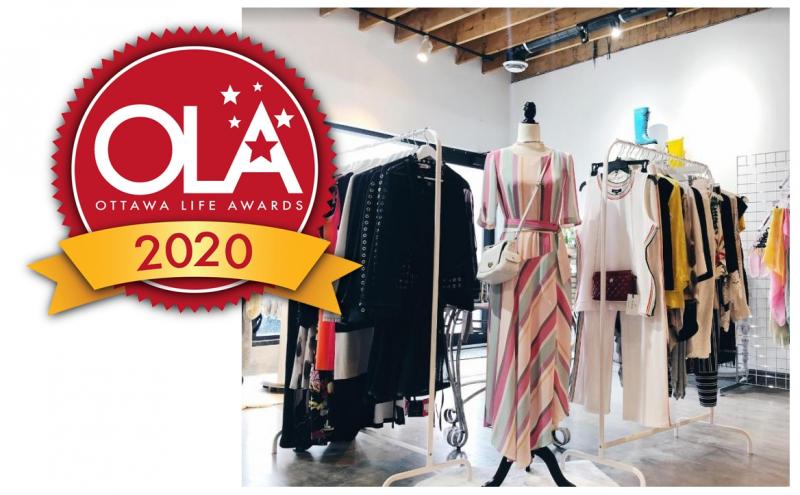 Best boutique or bookstore

— Ebb & flo

234 Dalhousie Street

We love this ladies boutique that is choc-a-block full of unique Canadian and European made fashion finds and accessories. Ebb & flo is so airy, fresh and inviting. You will be hard pressed to leave empty handed.
Photo: Google maps
---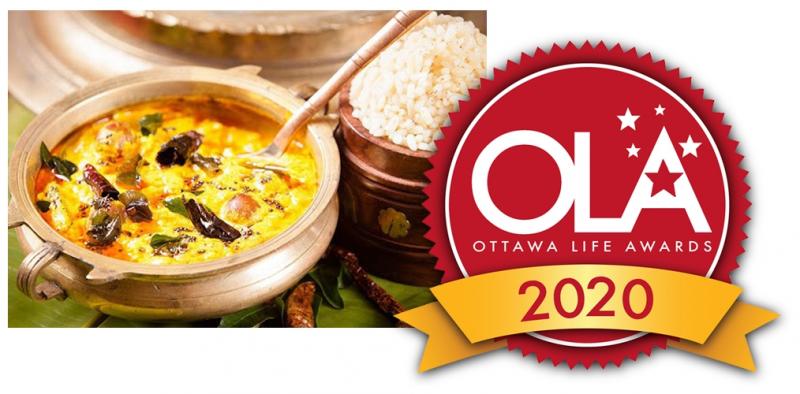 Best international cuisine

— Thali/Coconut Lagoon

136 O'Connor Street

The team at Thali/Coconut Lagoon sure knows what's up when it comes to South Indian food! Chef Joe Thottungal won Silver at the 2018 Canadian Culinary Championships among many other accolades. Fire destroyed the St. Laurent Street Coconut Lagoon location in May but Chef Thottungal continues to operate Thali Restaurant.
Photo Credit: Coconut Lagoon
---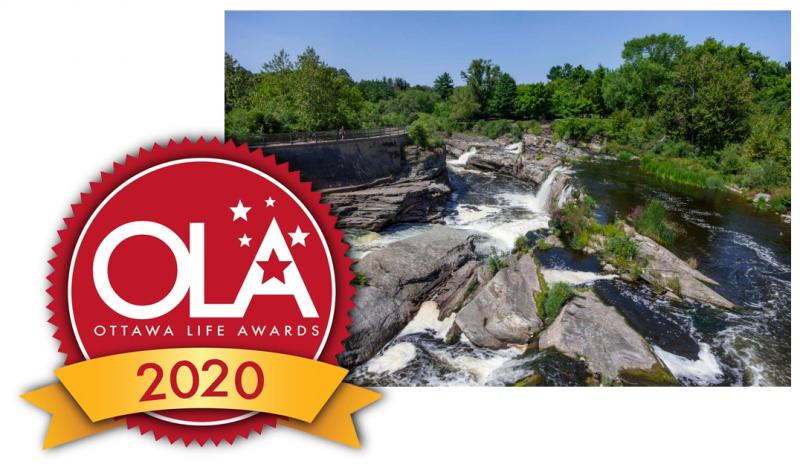 Best Ottawa park, beach or trail

— Hog's Back Park

600 Hog's Back Road

Hog's Back, located on the road of the same name, was opened in the 1950s and makes you feel like you've been transported out of the city completely! It features scenic hiking trails, picnic areas and even impressive waterfalls.
Photo Credit: National Capital Commission
Recommended Articles

Why female doctors are not to blame Among the many reasons offered for why many Canadians are increa...
Read full story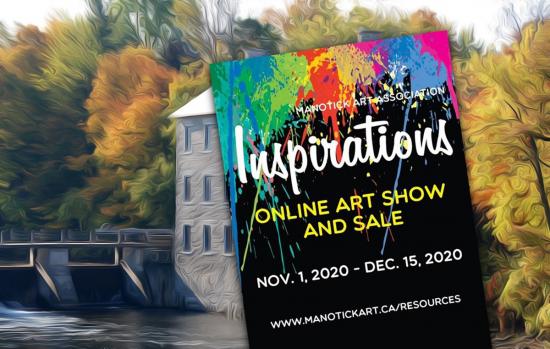 In-person gatherings remain off the table but the annual MAA art show and sale in under way virtually.
Read full story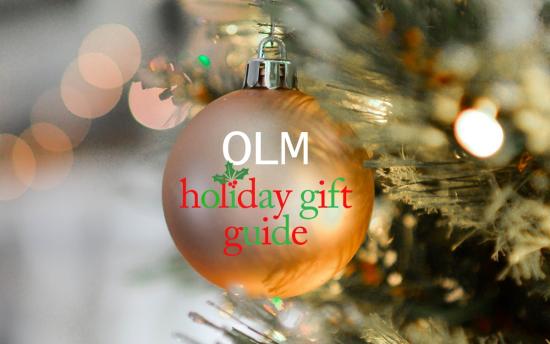 Our annual holiday gift guide is here! Whether you're looking for a nice gift for a loved one or a last minute gift for your boss these affordable — but awesome! — gift ideas are guaranteed to please.
Read full story
Comments (0)
*Please take note that upon submitting your comment the team at OLM will need to verify it before it shows up below.