Arts & Events
Art Galleries of Ottawa: Exploring Canada's Capital from an Artists Perspective Part 1
Art Galleries of Ottawa: Exploring Canada's Capital from an Artists Perspective Part 1
The Wonders of Ottawa's Downtown Art Scene
Long before humans first discovered the ability to communicate via the spoken word, our conversations were of a more visual nature, relying on pictures and symbols to convey our thoughts and emotions. The cornerstone of civilization is occupied by humanities first artists, evolving from a basic means of communication into something much more complex and beautiful, eventually reflecting not just what we saw within our minds, but everything that surrounded us. Art is one of our oldest professions. As society continued to change, artists managed to capture the pinnacle moments from those changes, a visual representation of what we once were, and what we have become. From traditional to modern, abstract to impressionist, natural landscapes to self-portraits, and everything else in between, Ottawa has made a place where each and every piece of art can call home, and where every artist can join the next generation of rising artists. You have not fully experienced Ottawa until you tour at least one of the many art galleries Canada's capital has to offer, and this guide can help you figure out where to start.  
Ottawa Art Gallery
Location: 2 Daly Ave. [Arts Court]
Hours: Tuesday & Wednesday: 10am-6pm
Thursday & Friday: 10am-9pm
Saturday & Sunday: 11am-6pm
Monday: Closed
Contact: 613-233-8699
Visit: ottawaartgallery.ca
Do you like historical? Contemporary? Both? Then the Ottawa Art Gallery is a good place to start. Established in the 1980's, the OAG is an independent, non-profit, municipally owned gallery located in the heart of downtown Ottawa. It features a colourfully diverse selection of both historical and contemporary Canadian art, featuring the works of local up-and-coming artists, as well as featured historical collections like the Firestone Collection of Canadian Art, consisting of 1,600 pieces of twentieth century works by famous Canadian artists such as the Group of Seven's A.Y. Jackson and Emily Carr. There is a great deal for art enthusiasts to see and do, intended to nurture people's love and appreciation for the world of art.
SAW Art Gallery
Location: 67 Nicholas Street
Hours: Tuesday – Saturday: 11am-6pm
Sunday & Monday: Closed
Contact: 613-236-6181
Visit: galeriesawgallery.com
The art scene is constantly changing and evolving, and you won't find a better place to witness arts' evolution than the Gallerie SAW Gallery, just around the corner from the OAG. Here, visitors can witness the blending the traditional with the new, conveying the ideology that "contemporary art has the power to change the world". Like many of Ottawa's smaller galleries, SAW finds its roots with a group of local artists looking to promote the growing number of contemporary artists in the area; a place where they could push the boundaries of traditional art. Many of the pieces combine music, literature, video and various types of new media to create something which embraces a revolutionary way of looking at the world of art we gave birth to many centuries ago.
National Gallery of Canada | Musée des Beaux Arts du Canada
Location: 380 Sussex Dr.
Hours: See website for details
Contact: 613-990-1985
Visit: gallery.ca
By far the city's largest and most elaborate artistic collaboration, a stroll through the National Gallery of Canada (NGC) feels very much like a journey across the globe. From Europe, Asia, America, Canada and more, the NGC has carefully selected pieces from around the world to display the endless sea of styles, techniques and colours pouring out of every culture. The building itself is designed in a fashion which incorporates the beauty of Ottawa's natural landscape by making the outside visible from nearly every room in the gallery. With breathtaking views both inside and out, the NGC is one of our city's greatest pride and joys.
By Emily Manns
Recommended Articles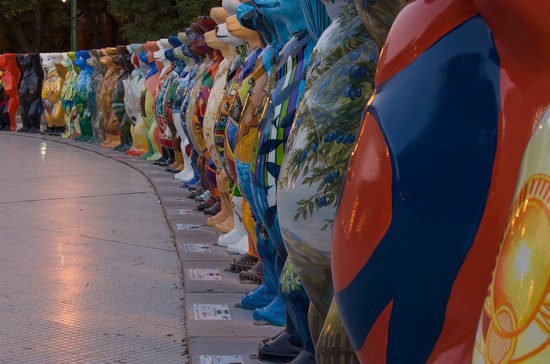 By Ambassador Werner Wnendt, Embassy of the Federal Republic of Germany This year marks the 25th an...
Read full story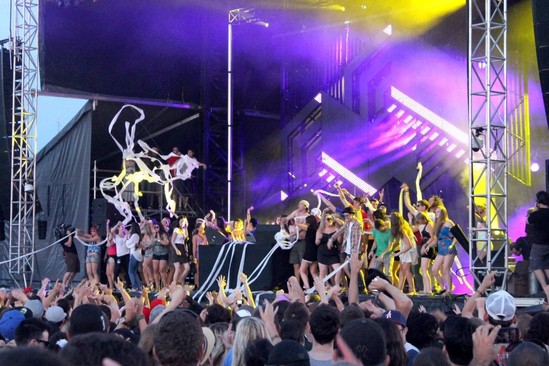 Who says that the young and the old can't mix? On the third night of Cisco Ottawa Bluesfest, it ce...
Read full story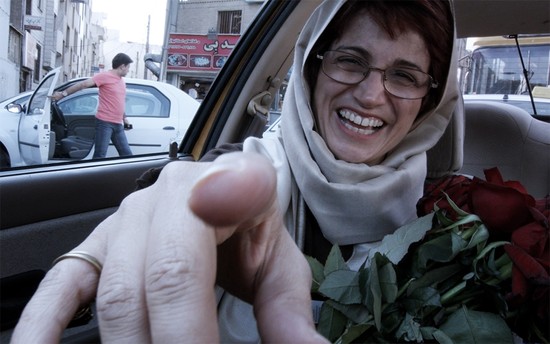 Jafar Panahi's Taxi Written and directed by Jafar Panahi Produced by Jafar Panahi Film Productions...
Read full story
Comments (0)
*Please take note that upon submitting your comment the team at OLM will need to verify it before it shows up below.