Arts & Events
Art meets activism in Jesse Stewart's exhibit at the OAG
Art meets activism in Jesse Stewart's exhibit at the OAG
Ottawa-based artist Jesse Stewart is an award winning percussionist, visual artist and instrument builder whose audio-visual installation-based work crosses disciplinary boundaries, exploring the link between the visual and the sonic arts.
Jesse Stewart: Icebreaking examines the role of industry on climate change, as well as the related disappearance of ice. The exhibition includes artworks from the FCCA highlighting industrial activities such as mining and smelting in Ontario's Great Lakes region, as well as annual icebreaking to clear shipping channels along the St. Lawrence River. Stewart's work, in turn, seeks to emphasize renewable resources. His use of reclaimed materials, including wood, glass, and plastic, stresses the necessity of upcycling in the face of accelerated toxic manufacturing and consumer consumption.
Reflecting on the global ramifications of local pollution, Stewart also looks to melting glaciers and polar ice caps. Depictions of northern landscapes from the Firestone Collection have been paired with Glacialis (2010-19), a video of Stewart using percussive instruments made of ice. Art-goers will feel a sense of urgency and ephemerality as it becomes evident that Stewart's music will end when the instruments melt. As we currently sit at an environmental tipping point, it is necessary to contemplate the reverberations of our collective and individual actions on the local ecology in the age of the Anthropocene.
Click here to listen to a clip of Glacialis
The exhibition will also feature works by members of the Group of Seven and other Firestone Collection of Canadian Art artists such as Franklin Carmichael, Lawren S. Harris and Claude Picher, under the theme of transformed landscapes and environmental changes.
Stewart is an active performer, and has facilitated dozens of inclusive music and art workshops throughout Canada and internationally. He is currently a professor at Carleton University's School for Studies in Art and Culture and an adjunct faculty member in the Department of Visual Arts at the University of Ottawa.
The exhibit runs until June 23rd at the Ottawa Art Gallery. For more information visit oaggao.ca.
Recommended Articles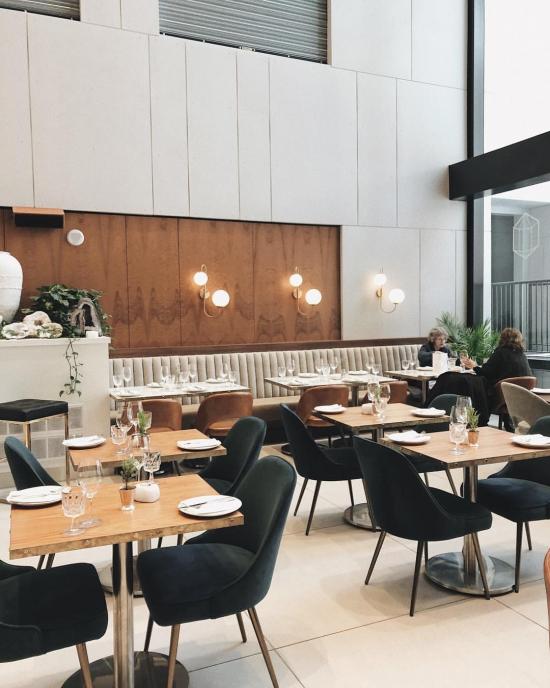 With an aesthetic that is unprecedented, food that fulfills every craving, and art that is there to inspire and move you, this a spot you'll want to check out no matter what you're in the mood for.
Read full story
To bring his vision to life, Tremmaglia worked with various materials to form multi-layered paintings that are beautiful, captivating and complex
Read full story
The Egyptian-born and Canadian-raised icon's career spans over 30 years and he is known for his sleek, modern designs of goods such as furniture, household accessories, footwear and much more.
Read full story
Comments (0)
*Please take note that upon submitting your comment the team at OLM will need to verify it before it shows up below.