Artist honours nephew with fundraiser for the Ottawa Hospital
Dragonfly Ascending Into Twilight, by Darlene Kulig
---
Ottawa-born artist Darlene Kulig started raising funds in support of cancer research after the loss of her beloved nephew Craig to cancer. In response to the Covid pandemic, Darlene has partnered with BYOM to produce masks featuring her art and is donating the proceeds to The Craig Kulig Memorial Fund, in support of The Ottawa Hospital Foundation.
"My brother Bruce lost his son Craig Kulig to cancer almost fours years ago and he has a fundraising goal of $100,000 to support cancer research. Presently he is at $36,000 and with so many fundraising events being cancelled the masks are a good way to help protect people and their families from Covid as well as honour Craig's memory by continuing to raise funds on behalf of The Ottawa Hospital," says Darlene Kulig.
Darlene moved to Toronto to kickstart her career and education at the Ontario College of Art and Design. A semi-abstracted spirited landscape artist, Darlene's work features Canadian landscapes and icons. Travelling across the nation, Kulig has been commissioned to paint the rocky mountains and considers herself a modern Canadian voice. We think that Darlene's paintings look amazing on the masks.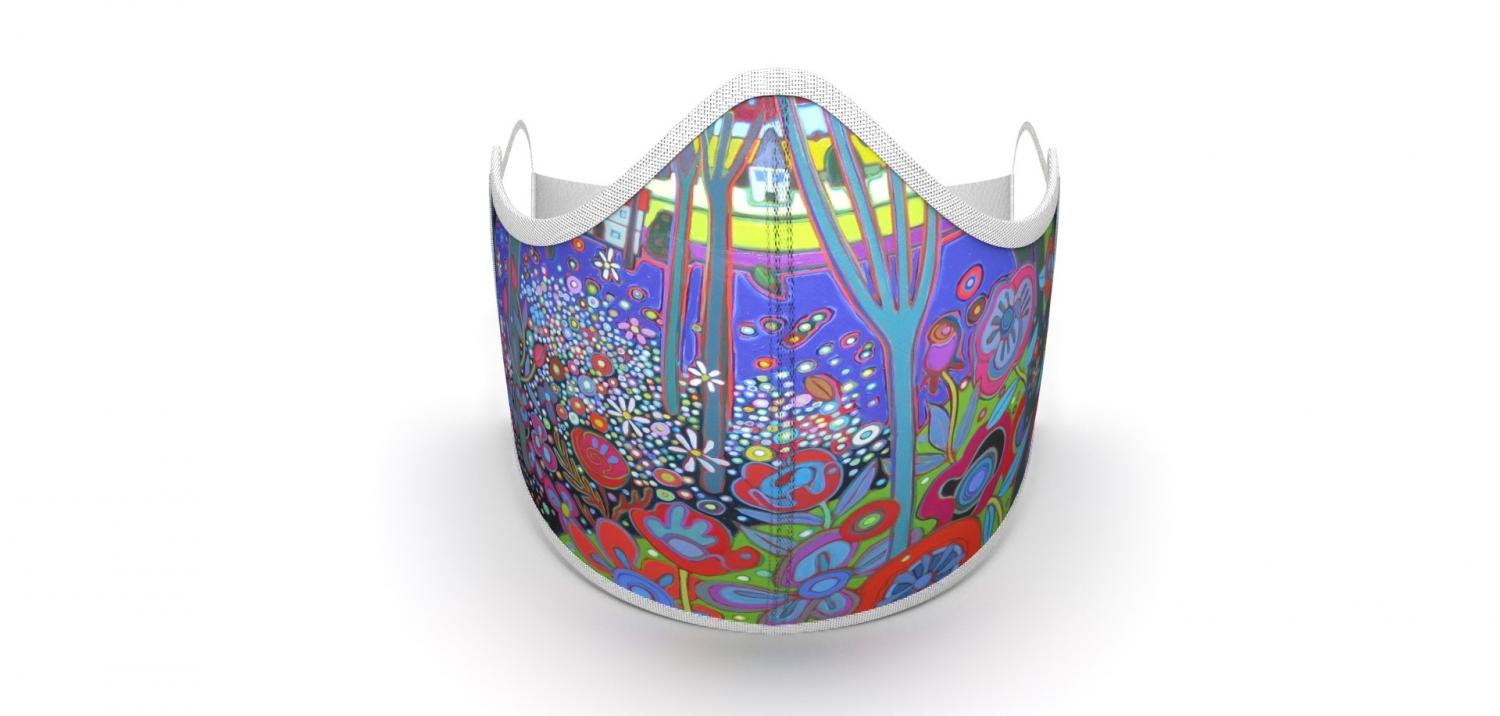 Wearing a mask in public may become the new normal and Kulig believes that if one must wear a mask, why not make it joyful? The artworks printed onto the masks were carefully chosen to emulate a smile and incite happiness. Darlene's masks are available for sale at BYOM, at her studio in Toronto, and on her website.
The Canadian-sourced BYOM mask is a two-ply material with a woven filter to prevent droplets from spreading. Designed with protection and comfort in mind and for breath-ability, the masks feature a comfort band to create less pressure around ears and a better fit. They are professionally sewn with ribbing around the mask to maintain shape. Quality and protection is provided with each BYOM mask.
"This is a beautiful tribute in memory of Craig Kulig. We're delighted by the way Darlene Kulig has once again taken her tremendous talent to give back to The Ottawa Hospital by creating masks which will not only help keep people safe, but also support cancer research," says Tim Kluke, President and CEO of The Ottawa Hospital Foundation.
Passing away in 2016 at the young age of 23 due to a rare and aggressive form of cancer, Craig Kulig faced his cancer with strength, courage and a never-ending optimism, and always had a smile for family, friends and the nurses and doctors at the Ottawa Hospital.
"Through my son Craig's terrible ordeal I learned how many people suffer from both cancer and the therapies of chemo and radiation which often make the suffering worse. I also learned the importance of finding more effective and gentler therapies and have learned how the Ottawa Hospital Research Centre is significantly contributing to this global cause with ground-breaking discoveries in immunotherapies. But this research relies heavily on public funding – so I set up the Craig Kulig memorial fund with a fundraising goal of $100K to help with this effort," says Bruce Kulig.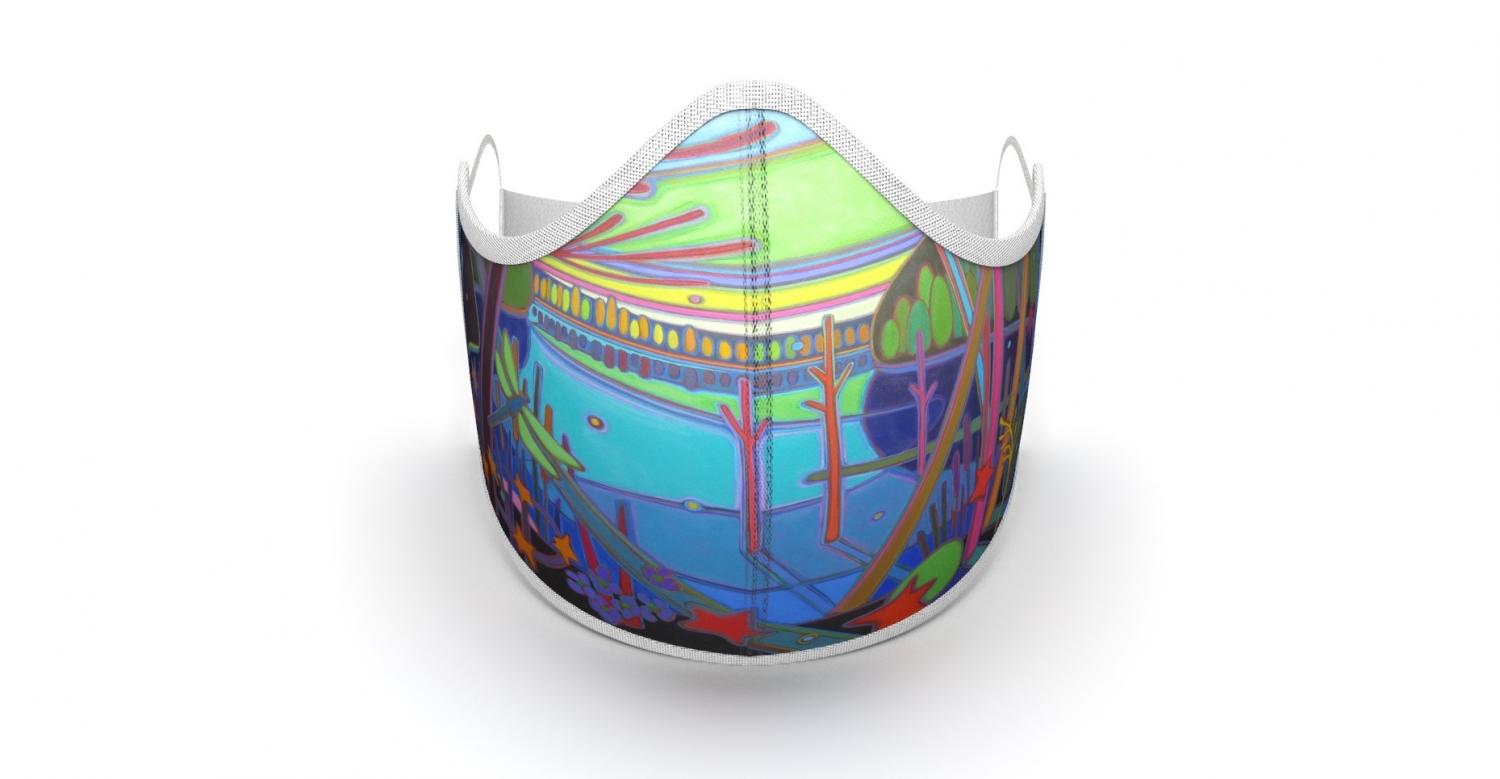 Darlene's Dragonfly mask is especially symbolic to Craig's legacy. Shortly after Craig's passing, Darlene asked Bruce to take her on an ATV ride following trails that Craig loved so much. Taking many pictures along the way, Darlene created a painting that combined the scenes from the trails along with a dragonfly in the forefront, a symbol of metamorphosis and transformation. The Dragonfly painting, and now a mask, beautifully symbolize the spirit of Craig which continues to live on.
"I hope that this mask reminds people of the importance of accepting change with strength and courage as a legacy to Craig while also supporting cancer research at the Ottawa Hospital," says Bruce Kulig.
In these difficult times, it is important to come together as a community and help one another through this pandemic. You can do your part in preventing the spread of the virus by buying Darlene's masks at BYOM while contributing to The Craig Kulig Memorial Fund.
---
Editor's note: Darlene Kulig's masks retail for $25. BYOM is donating $3 of every mask purchased to The Craig Kulig Memorial Fund while Darlene Kulig is donating $10 from each purchase to The Craig Kulig Memorial Fund.
Recommended Articles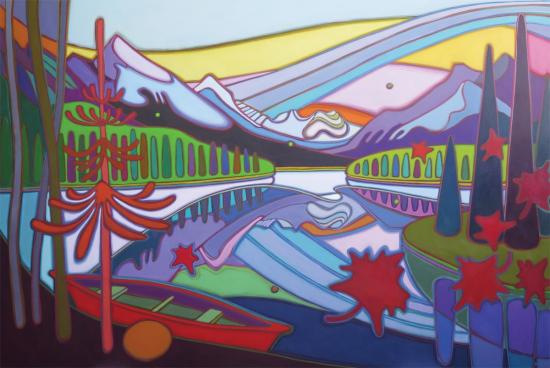 "There is 'what' I paint and more importantly 'why' I paint," she said. "I love it and it makes me happy . . . I do it because it's fulfilling..."
Read full story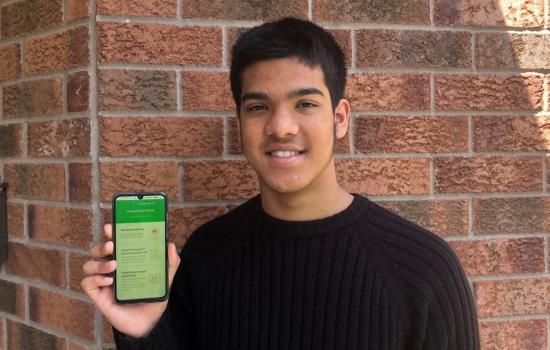 YUNAL will help keep people safe and prevent community transmission by providing information from a variety of sources in one place.
Read full story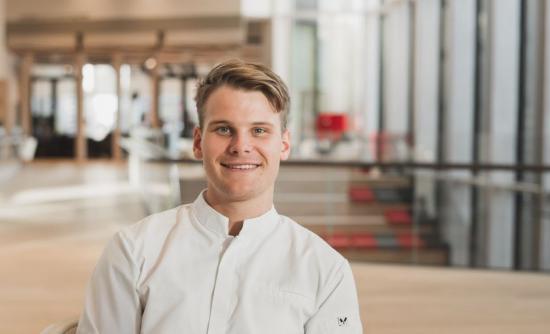 After studying with the Culinary Institute of Canada in PEI, Hauschild was selected to participate in the Culinary World Cup in Luxembourg as a member of Canada's youth team.
Read full story
Comments (0)
*Please take note that upon submitting your comment the team at OLM will need to verify it before it shows up below.