Sports
Atlético Ottawa's 16-year-old phenom Antoine Coupland
Atlético Ottawa's 16-year-old phenom Antoine Coupland
by Daniel Rainbird
---
When Antoine Coupland was 14 years old, his soccer coach made him a sweet deal.
If the young player could improve on the defensive side of his game, coach Jed Davies would buy him a fancy cake and they'd eat it together.
Coupland was an offensive-minded player who struggled with defensive positioning and tracking back to help his defenders, so Davies issued a challenge to the soon-to-be phenom: play 10 flawless defensive games in a row and reap the sugary reward.
Davies knew Coupland was special when he saw how he responded.
"He didn't take that challenge like a normal kid would, that was all he focused on," said Davies. "That's where me and Antoine connected, through challenges and working together that way."
Coupland made it all the way to seven, failing short in the eighth.
"I never ended up getting the cake," said Coupland, who is now a 16-year-old professional with Atlético Ottawa.
From that point onwards, they were bonded. Coupland was speechless trying to describe what Davies meant to his development. From new techniques to defensive awareness and positioning, Davies had taught him "everything, literally everything."
Davies saw himself in Coupland. An underdog.
"Once I started giving him challenges, he rose to every one. That's when I realized this whole underdog thing for him, that's what fuels him," he said. "The fact that he is small is his advantage…he wants to prove everyone that just because you're small it doesn't mean anything."
Coupland, a five-foot-five left-footed midfielder, was born in Chelsea, Quebec, playing youth soccer for Futuro Soccer Academy in Ottawa since he was 11 years old.
The transition to Futuro wasn't easy. Coupland felt inferior to his peers, ranking himself 18th, 19th, or 20th in a group of 20 players.
"I ended up making the team because the coach saw my effort and the hard work I had put in," said Coupland. "I wasn't all that talented, but he said, 'look this kid might have a future.'"
Never the biggest or best in any area, he worked twice as hard to improve. Before long, he developed elite dribbling and speed that made him the type of player coaches dream of having on their side. A gamebreaker. Coupland could create something out of nothing.
His dynamism was on full display when Futuro played tournaments versus English youth clubs in 2015 and 2016, scoring goals against soccer giants Manchester United and Leicester City.
As a 14-year-old Coupland had the opportunity to join the academy of Montreal Impact but turned it down because he was too young to move. The Impact didn't forgive the rejection, telling him he wasn't up to par when he showed interest a year later.
"I remember saying to him 'that's it,' it put our skin up, we were like 'ok we're going to prove this wrong," said Davies. "That's where we bonded, on the underdog thing, being a big dreamer, small."
Davies, 32, is Welsh, though where he was born in Wales is unclear. Davies' "couldn't tell you" where. His first home was his dad's music tour bus, eventually settling into social housing in Gloucestershire, England. His lower-class status led to bullying from seven to 10 years old, it was in the game that he found refuge.
"Soccer was always that escapism," said Davies. "That escape from not having an address, not being able to go on school trips, not wearing the right school clothes, wearing cleats that are two sizes too big."
Despite being unable to read or write until 11 years old, Davies became the first of his family to attend university and is now the author of two books. Shortly after his thesis, he began to research what eventually became Coaching the Tiki Taka Style of Play, a book revered by top European managers.
Davies also designed a coaching education company that hosted coaching conferences.
His endeavours led him around the globe and gave him many opportunities, including jobs with the Estonian and Iranian national teams. Perhaps no experience was more foreign than when he coached Oxford University's soccer team. Close to home, yet in many ways so far, Oxford represented a stark contrast to the life he was born into in the United Kingdom.
"I never even thought about setting foot on somewhere like that," he said. "You get there, and you realize how privileged everyone else is… that was a good experience being there."
After coming to Ottawa and leaving once, Davies came back as an assistant coach to Paul Dalglish's Ottawa Fury in 2016, before returning to Futuro where he coached Coupland.
"I remember him first turning up, being a small sort of firecracker," said Davies, who taught a soccer strategy course at uOttawa last year. "He would beat players, he might even beat them twice and go back towards his own goal which didn't make any sense whatsoever, but you could tell that there was some raw potential there."
Last year Coupland turned down a trial with Sheffield United in England to become the youngest player in Ottawa Fury history. On July 20, 2019, he made his first professional appearance in Ottawa with friends and family in the stands.
"Playing in my hometown where I grew up was special," he said. "Playing in front of the fans for the first time was incredible when they gave me that standing ovation."
Victor Oppong was an assistant coach with Ottawa Fury at the time. He remembers Coupland coming in with no fear, battling experienced players in training. When Oppong pointed out things that needed improvement, Coupland amazed him by taking on the challenge on his own.
"It was shocking to me," said Oppong. "My thinking was we'd spend time working on it in training, he says 'no I'm going to do it by myself.'"
Oppong helped Coupland secure tryouts for Germany's RB Leipzig and Eintracht Frankfurt last year, where he made a strong impression.
But Coupland's long-standing dream of playing for Canada's national team has kept him fighting to be noticed at home.
Ottawa Fury disbanded in 2019, and Coupland joined Atlético Ottawa. This summer he experienced what it's like to be a pro athlete in 2020, playing in a bubble for the Canadian Premier League Island Games in Charlottetown.
Header image: Courtesy AtleticoOttawa
Recommended Articles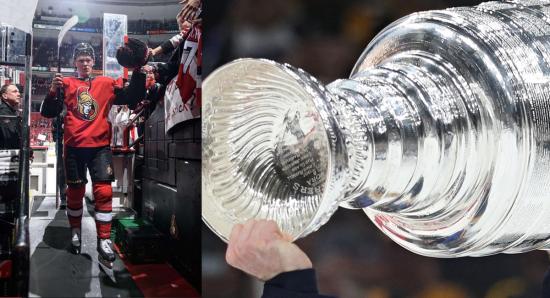 NBC analyst Pierre McGuire believes the Ottawa Senators will be a Stanley Cup contender in the next 2-3 years.
Read full story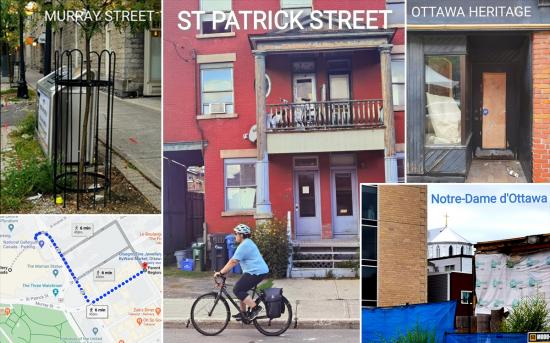 Venture off of Confederation Boulevard into what is touted as the premiere tourist district of the city and you'll find an embarrassing disgrace.
Read full story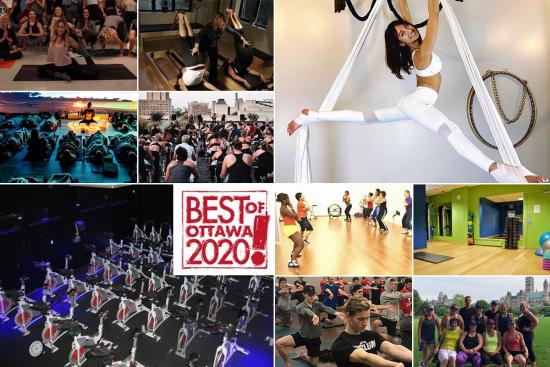 After over 20-years writing about life in Ottawa, we think we have a pretty good idea of the best of what this city has to offer. Check, share and discuss #OLMBest every week!
Read full story
Comments (0)
*Please take note that upon submitting your comment the team at OLM will need to verify it before it shows up below.