Bathroom design trends to try in 2019
The bathroom is one of the most important rooms in the home and some people have more than one that they need to deal with. Some people go for a simple bathroom design while others opt for one that has been a little more thought out. Choosing your bathroom design is not always easy, especially when bathroom design trends change so often.
Some of the most popular bathroom trends right include stand alone bathtubs, bathroom laminate flooring, mirrored walls and much more – but which trend is right for you? In this article, we are going to tell you about some of the most popular bathroom design trends that you should try out in 2019. Keep reading to find out more about these exciting new design trends.
Bathroom Laminate Flooring
Have you ever thought about having some bathroom laminate flooring installed in your home? Laminate flooring is the perfect flooring option for this kind of room as it won't get too badly affected by the heat or the moisture. Bathroom laminate flooring is becoming one of the most popular bathroom trends because of its practicality and the styles that it can be adapted to suit. With this kind of flooring, you can tie your entire décor together and it often works really well. Make sure to consider this kind of flooring in 2019 to fit in with the trend.
Subtle Shimmers
Not everyone is comfortable with having a bathroom that is shiny throughout the entire décor. The good news is that one of the top bathroom design trends of 2019 lets you bring a little shimmer to your bathroom without overdoing it. Subtle shimmers are really simple to achieve, and they can work perfectly with a white or marble décor.
Simply add some shimmer to your walls and make sure that your fixtures and fittings are silver to bring the entire theme to life in 2019.
Metallic Furnishings
If you'd like to make your bathroom sparkle in a different kind of way, then you should consider jumping on board this next bathroom trend in 2019. Metallic furnishings have been around for a while, but they have been very popular this year already. All you need to do is change your taps and other fixtures over to a metallic design and this will look great in your bathroom.
A metallic colour scheme can be a great way of adding some glam to your bathroom so don't miss out on this – try out this bathroom design trend in 2019 and you won't look back.
Stand Alone Bathtubs
Gone are the days where we have an all-in-one shower and bath. Yes, people still have this in their home, but it is definitely not on trend if you want to have a sophisticated décor. One of the top trends for 2019 bathroom designs is a stand alone bathtub. This can look really great in the corner of your bathroom or right in the centre if you have enough space.
Stand alone bathtubs can either look great in white or in a metallic shade if you want to bring together an industrial theme in your bathroom. In 2019, we suggest that you get rid of the shower-bath combination and invest in a stand-alone bathtub in your home.
Mirrored Walls
The next bathroom design trend that you should try in 2019 is a mirrored wall which can look really great. Mirrors are known for bringing light to any room and they can often make it appear bigger than it actually is.
To achieve a mirrored wall, you will need to invest in a lot of mini mirrors. It is possible to have a large mirror that covers the entire wall, but this doesn't always have the right impact. Think about adding some more mirrors to your bathroom design and you will find that it makes a huge difference to how your bathroom looks overall.
Bathroom Wallpaper
Have you ever thought about adding some wallpaper to your bathroom rather than having the same old tiles? Not only can bathroom wallpaper bring a little more life to your room, but it can also save you some money when it comes to redecorating.
If you do decide to go for some wallpaper in this room, try to keep it to walls that don't have a sink or a shower. This way, you won't ruin your wallpaper and you can achieve a great look in your home. All of your guests will notice that you have joined in on this trend so make sure to consider it.
Industrial Décor
The final of our bathroom design trends is an industrial décor. This really came into popularity in 2018 and has stuck around as more people recognise just how stunning this kind of décor can be. Making your bathroom appear industrial requires some major changes. You'll need to change your sink, your overall colour scheme and make everything seem just a little less pristine.
Make sure to consider some industrial décor and you won't regret it when you see the results in your bathroom in 2019. Industrial designs are in so don't miss out on getting in on this action.
Final Thoughts
If you are thinking about renovating your bathroom and giving it a fresh look then you should make sure to pay attention to the latest trends. It might be time to change your flooring to some bathroom laminate flooring or add some wallpaper instead of having your tiling redone. Bathroom trends come and go so you need to stay on top of them if you want to show off your home.
Make sure to consider everything that we have discussed in this article. Make some changes to your home and you should be able to have a great new design in no time at all. Try some DIY or get a professional in to make sure that the project is completed to a high standard.
Image: Pixabay
Recommended Articles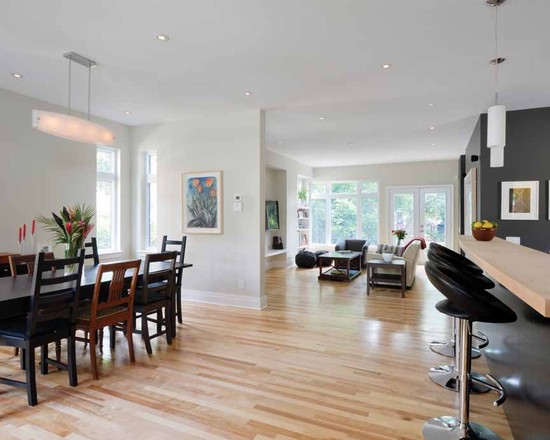 By Heather Seftel-Kirk A renovation can make a homeowner's dream come true, or it could turn into...
Read full story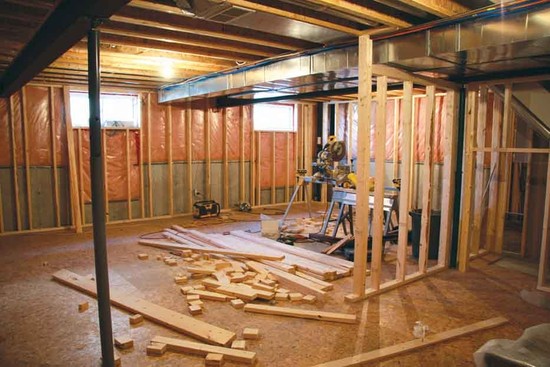 Phil Trott knows his way around a renovation site. Before landing his current job as a civil enginee...
Read full story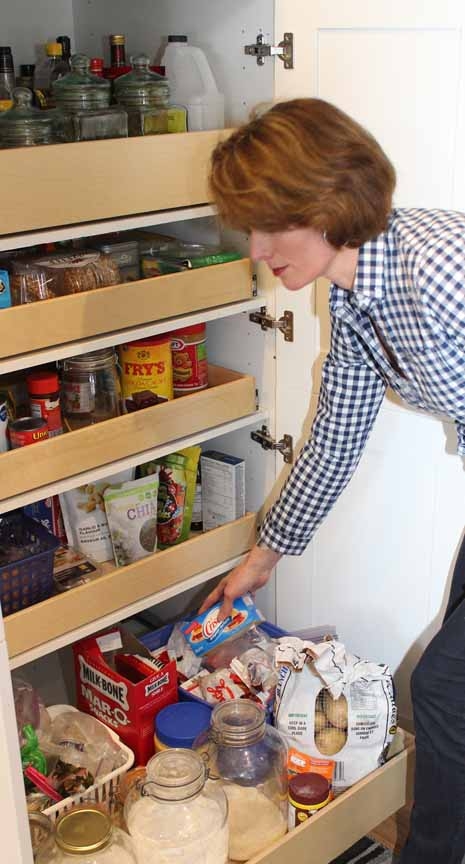 By Karen Temple To reach your Crock-Pot, do you have to get on your knees and haul out the Mixmaster...
Read full story
Comments (0)
*Please take note that upon submitting your comment the team at OLM will need to verify it before it shows up below.